HpH Models | 1/32 P-63 Kingcobra
Reviewed by John Bardwell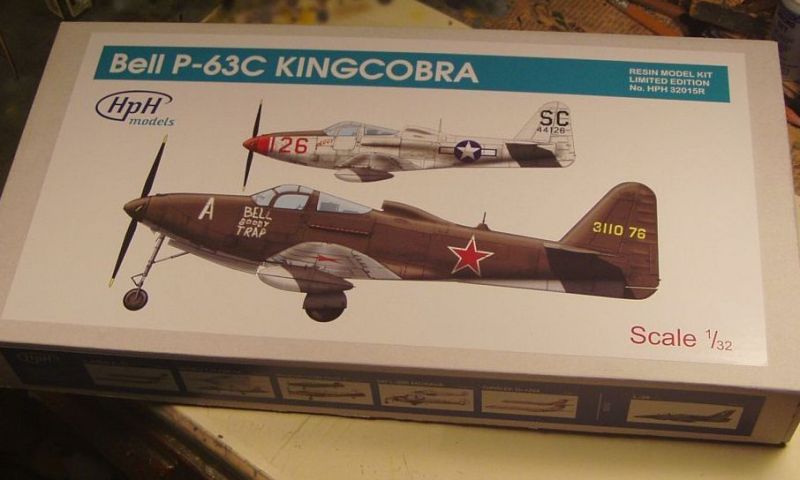 A few months ago I saw that these guys were going to release a P-63 Kingcobra and I knew I would have to have one (in the end I got three). It was well worth the wait as this kit is outstanding. It's not quite in a league with the Tamiya P-51 or Fisher Sea Fury but its well worth buying. Remember, this is an all-resin/photo-etch limited run kit. The resin used is strong but easy to work with.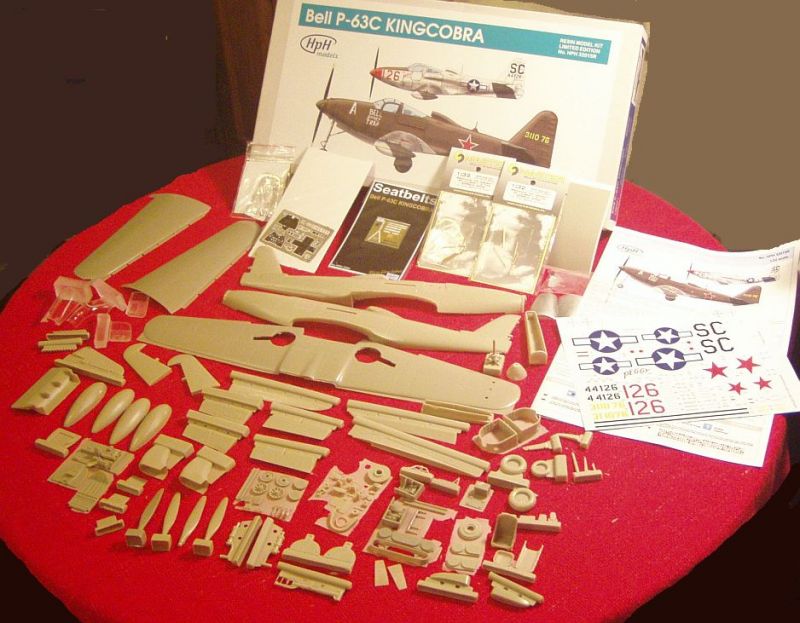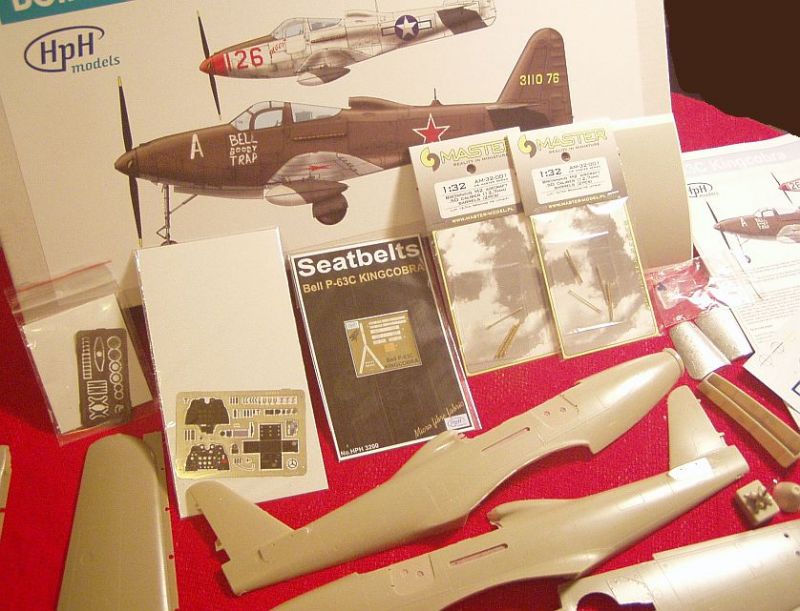 The box includes the following:
Brass .50 cal. barrels for fuselage and wing guns.
Micro fiber seat belts and harness.
Canopy masks.
Photo-etched instrument panel and assorted fittings for the cockpit, seat belt/ harness fittings, wheel wells, landing light, bomb/drop tank shackles and fuel filler covers (for wing AND drop tanks).
Resin landing gear with wire cores for strength.
Decals for 2 a/c. One Russian and one US training command.
Two different seats.
Lead (?) nose weights.
Tinted clear under-wing ID light lenses and wingtip lights (red, green, etc).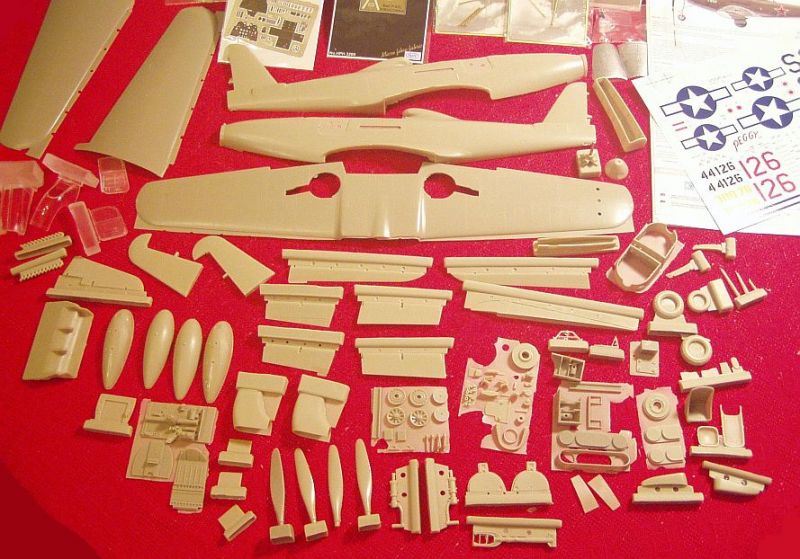 The wings, landing gear, wheel well inserts, ailerons, flaps, cockpit parts and various other small parts all have molding blocks or "flash" that have to be removed and cleaned up. No problem at all to do this on everything except the wings which have substantial molding blocks that can be a bit labor intensive to remove if you don't have a good motor tool with a speed control.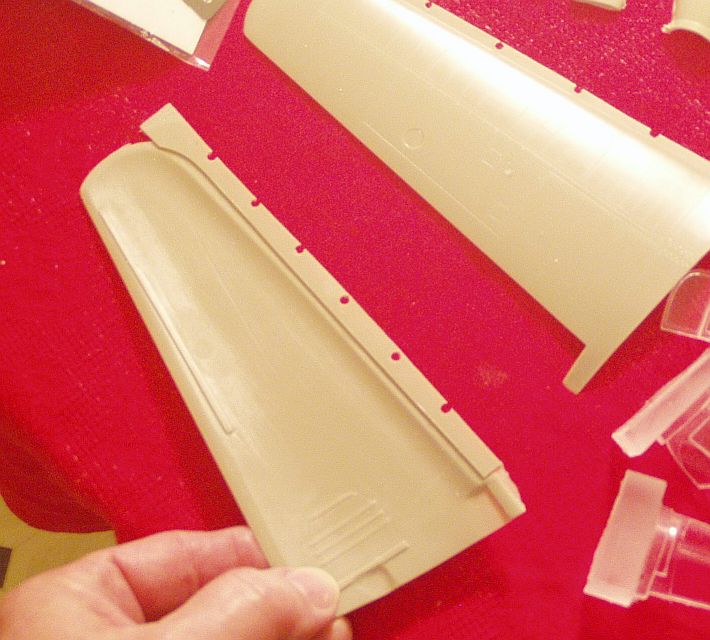 Surface detailing is exceptional with very fine engraved panel and rivet lines.
The tires have nice tread patterns but unfortunately no "weighted" feature.
The clear parts are crystal clear with very nice framework, etc molded in.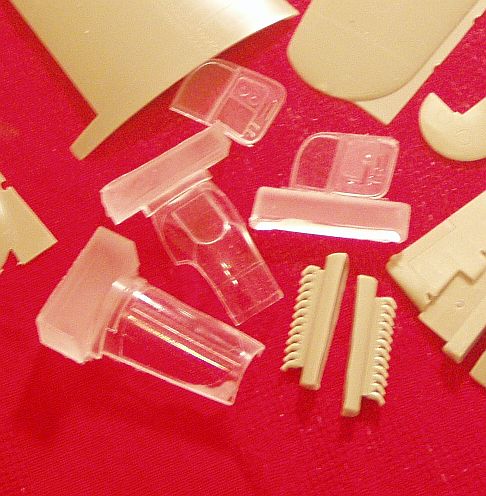 All in all I'd have to say this is a really nice kit of a subject that has long been ignored. Well worth the cost. It's not a "shake the box and it's done" kit for sure but I highly recommend it to anyone with a few years modeling experience.
© John Bardwell 2011
This review was published on Thursday, December 22 2011; Last modified on Wednesday, May 18 2016