Silver Wings | 32-010: Armstrong Whitworth Siskin IIIA
Reviewed by Kevin Futter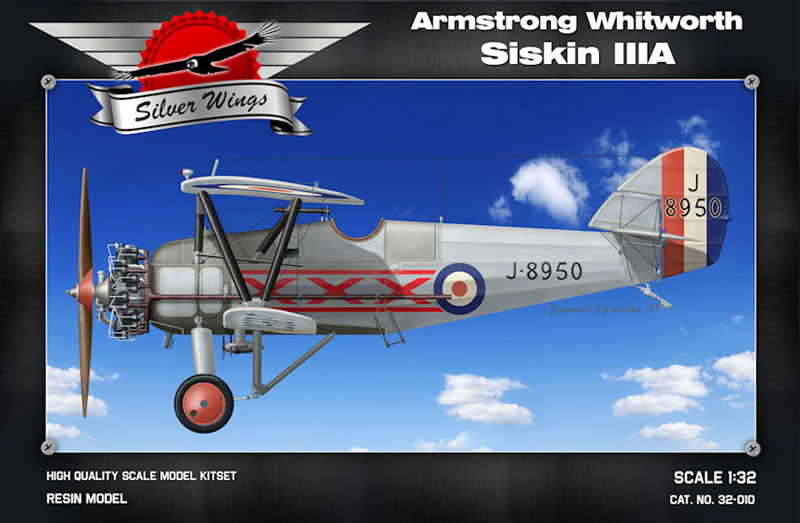 Polish kit manufacturer Silver Wings has an enviable reputation for producing superb resin kits of neglected between-the-wars aircraft, and their latest release - the Armstrong Whitworth Siskin IIIA in 1/32 - continues that tradition. (For a potted history of the Siskin itself, check out the relevant Wikipedia article.)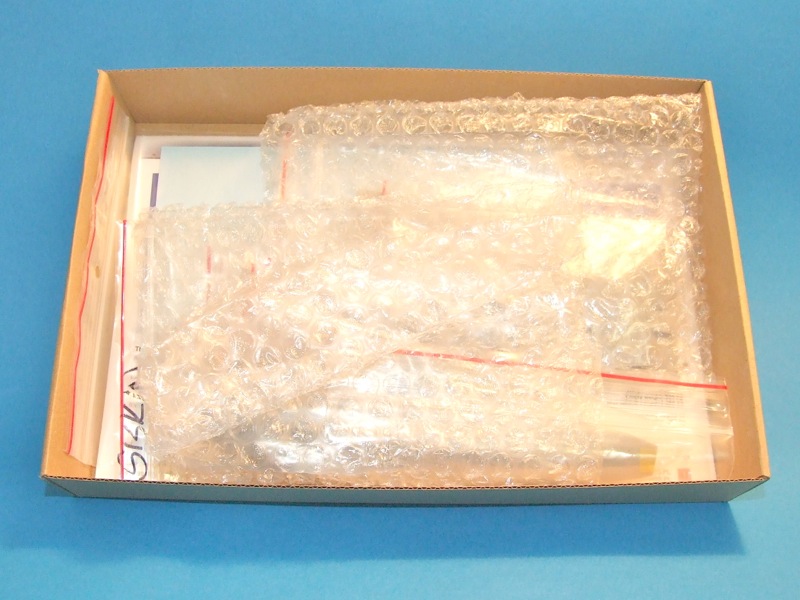 The Kit
The kit comes in small but sturdy cardboard box of the traditional variety - no end-opening nonsense here! Being a resin kit, there are no sprues inside, but instead a series of re-sealable plastic bags containing all the kit parts, which themselves are protected by bubble wrap bags. As you can see from the photos below, many of the parts are small and delicate, so kudos to Silver Wings for taking the appropriate care in the their packaging.
---
The kit's resin components are packed in 10 re-sealable plastic bags, and look very crisply cast indeed. There is a tiny amount of flash in evidence on the main wing pieces, but other than that casting appears to be perfect. There are no pin holes, air bubbles or casting flaws to be seen anywhere. Detail is terrific, being subtle and appropriate. The wings have metal locating rods moulded in place, which will help with both structural integrity and parts alignment.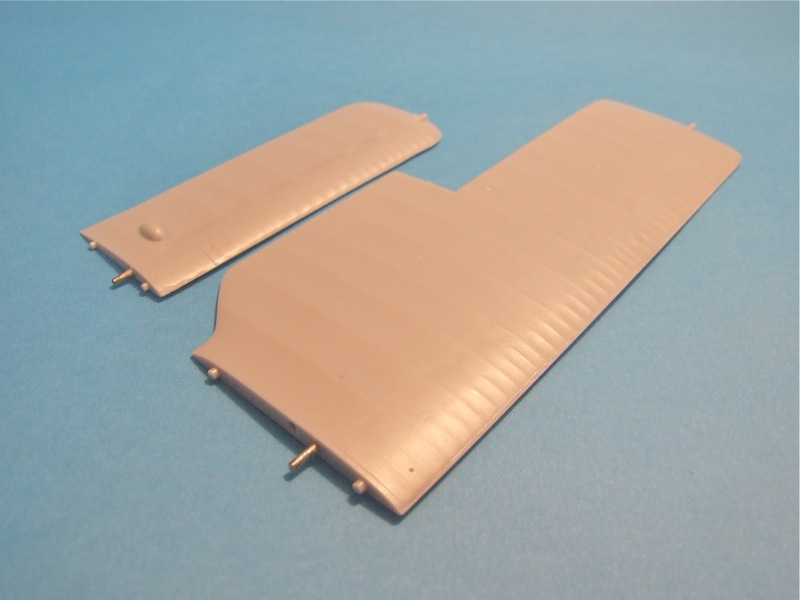 In a similar vein, the interplane struts have integrally-moulded reinforcing rods to assist with strength and alignment. The upper wings of the Siskin are enormous in relation to the size of the aeroplane itself, and their 1/32 resin counterparts are quite heavy. There isn't much hope that resin-only struts would be capable of holding them up for long.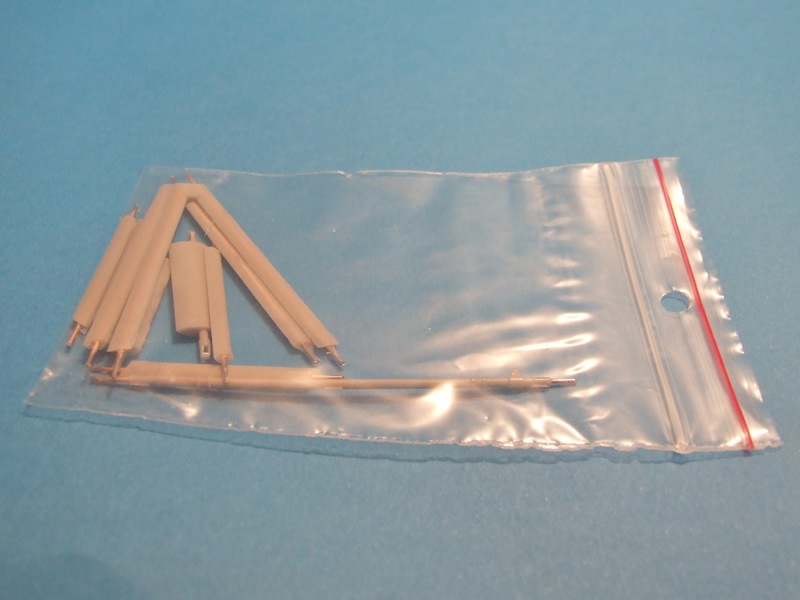 The photo-etched fret contains an assortment of detail parts mostly related to the cockpit. It also includes a set of near-scale stitching to be applied to locations on the fuselage. These are extremely fine and no doubt extremely delicate, and will need to be handled with the utmost care; just removing from the fret without damage will a be a challenge. It's truly amazing what can be etched from a sheet of brass these days! The fret features the text "etched by Hauler" - another new name to me.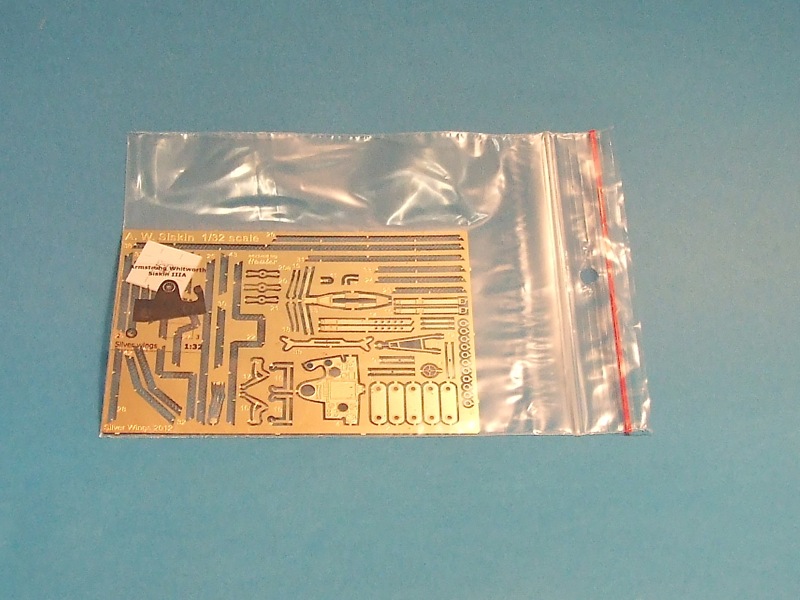 Instructions
The 12-page instruction booklet is printed in full colour on glossy paper, and opens from bottom to top - much like a calendar. I would have preferred a more traditional left-to-right style of booklet, but that's just a personal preference. The diagrams contained within are clear and well-rendered, but will need to be followed carefully, especially since the parts are not numbered and will need to be identified visually. The last two pages contain painting guides for the two aircraft featured on the kit's decal sheets.
---
Decals
Silver Wings provides the decals in their own separate re-sealable bag, inside of which is another re-sealable bag containing a fret of photo-etched brass and the necessary films to complete the sandwich-style instrument panel. Once again the Silver Wings' thoughtful approach to packaging is to be applauded.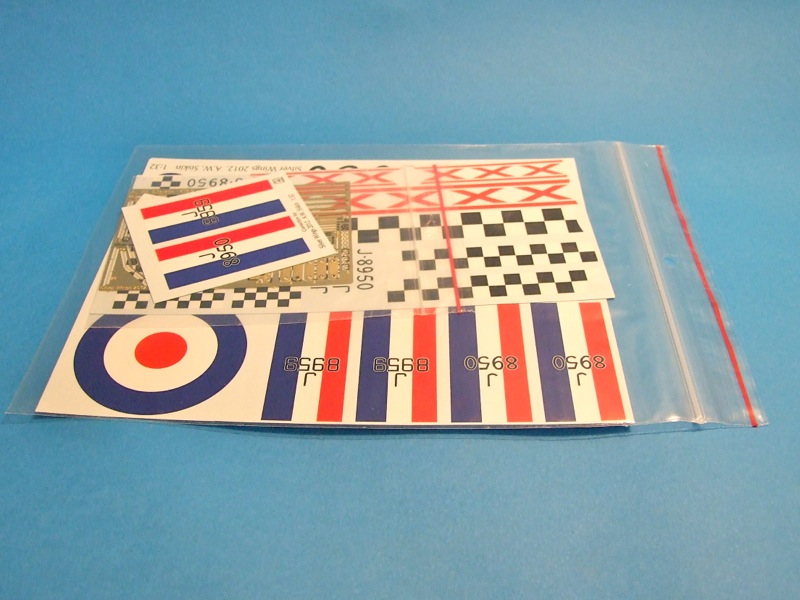 The decals themselves are on two main sheets, plus a small errata sheet for the rudder markings. This has been included because the stripes of the rudder markings on the main sheet are all printed red-white-blue from left to right. This would make the order of the starboard stripes backwards, since red should always be forward-most on both sides of the aircraft. The errata sheet provides corrected markings for the starboard side of each scheme featured.
The two schemes featured are J-8950 of 29 Sqdn at Duxford in 1929, and J-8959 of 43 Sqdn at Tangmere in 1930. Both exhibit the kind of attractive and colourful markings that were typical of the era, and the finished article should look suitably eye-catching. The decals are printed by HungAeroDecals (HAD), which is a new name to me. I have no idea how they will perform, but they look beautifully printed and in perfect register. My only criticism would be that there's no option to mask and paint the tail stripes should you prefer to, as the overlaid serial numbers are not included separately. Of course, this is an exceedingly minor point, and in no way detracts from the overall package or the decals themselves.
---
Conclusion
The Silver Wings Armstrong Whitworth Siskin is a terrific example of how good a quality resin kit can be. Beautifully cast resin parts, thoughtful packaging of components, clever engineering and a great choice of subject. While it looks to be a challenging build, the kit's box contains everything you need to turn out a spectacular 1/32 Siskin.
© 2012 Kevin Futter
This review was published on Tuesday, May 08 2012; Last modified on Wednesday, May 18 2016