Eclipse Model Design | A32001 1/32 Spitfire Curved Cannon Fairings
Reviewed by Kevin Futter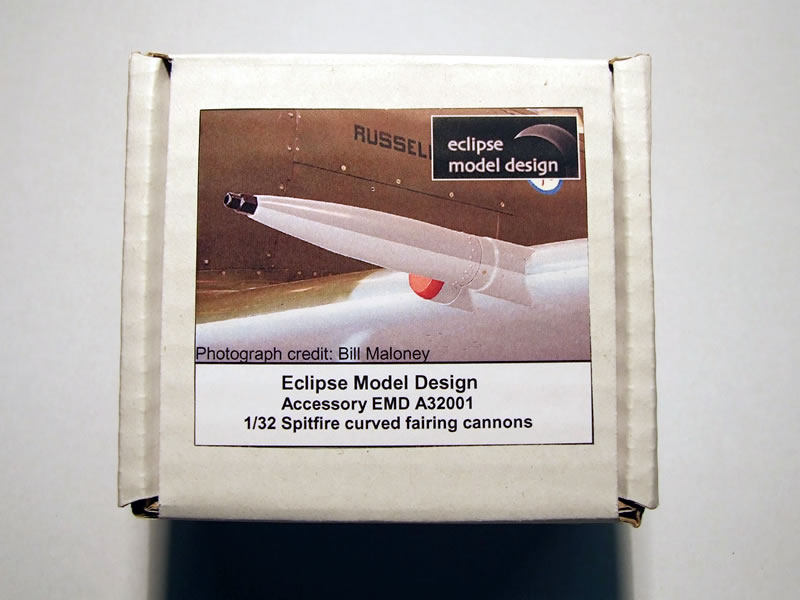 Eclipse Model Design (EMD) is a relatively new aftermarket provider started by Derek Bradshaw, a well-known UK modeller and long-time LSP member. Derek has had a long interest in Spitfires, and one of EMD's first products is a set of curved cannon fairings in resin for 1/32 Spitfire kits.
Inside the stout box is a resealable plastic bag containing the resin parts: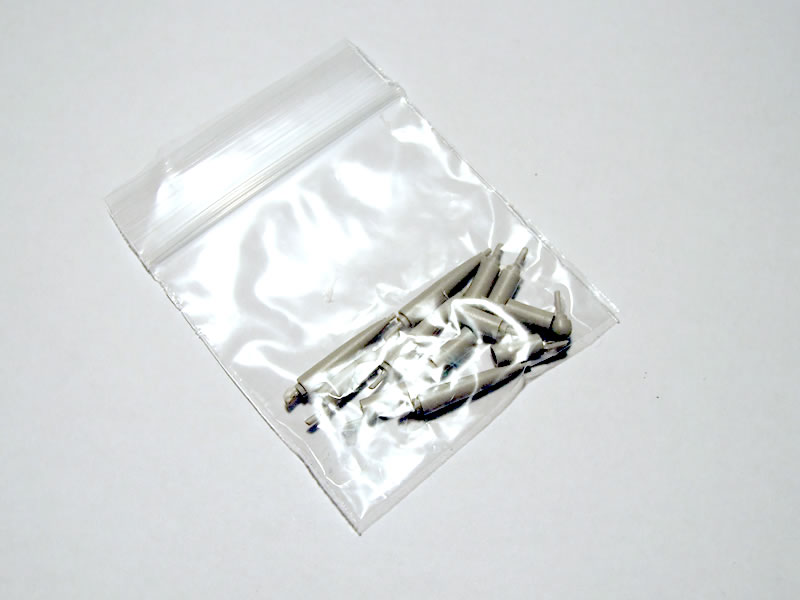 Note that there are no photo-etched or non-resin parts in the set. The other item you'll find in the box is the instruction sheet: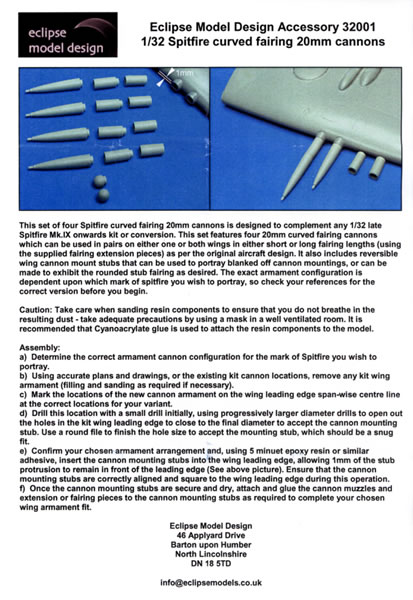 This set isn't designed for any specific kit, so the exact requirements for installation will very depending on the target kit. I bought this set to replace the terrible examples in the old Matchbox Spitfire 22/24 kit (now marketed by Revell).
The resin parts consist of 4 fairing end pieces and 8 extension pieces, along with 2 domed 'caps' for those aircraft with only one cannon per wing. Collectively these parts should be able to cater for any combination of 'short' or 'long' cannon fairings.
Each piece has a small 'plug' that allows it to fit into a corresponding hole in the piece next closest to the wing. The photo below shows the fairing end pieces inserted into a pair of extension pieces: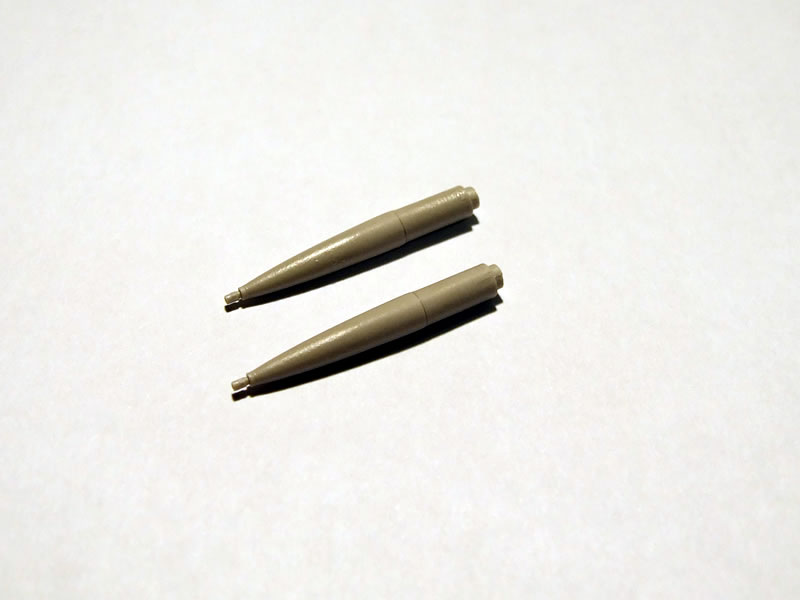 The photo above also shows the clean, crisp casting of the parts.
The aircraft I was modelling sported the 'long' fairings, so after cleaning up the remnants of the resin casting blocks and assembling the longer fairings, I installed them into the kit's mounting stubs using CA: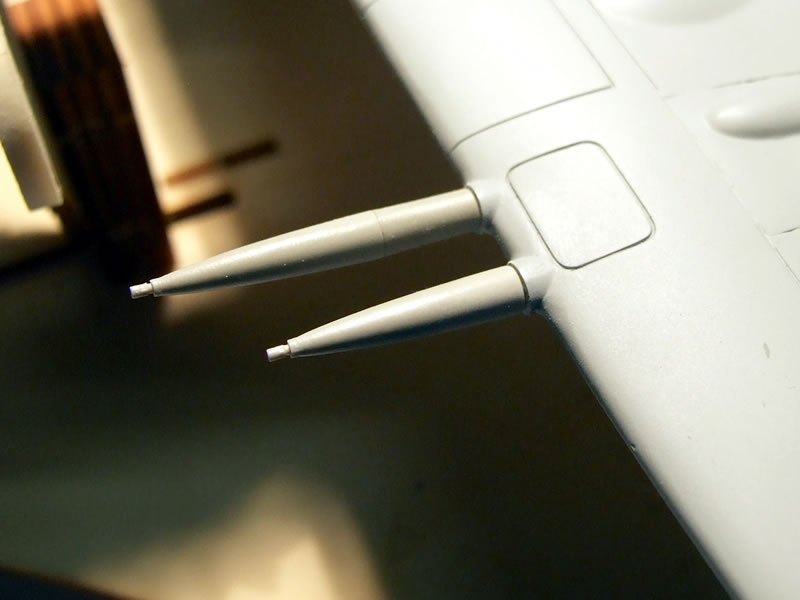 I have to confess at this stage to taking the wrong approach to installing these cannon fairings. I had great difficulty in fairing them in to the larger and mis-shaped kit mounting stubs, and the result is less than perfect: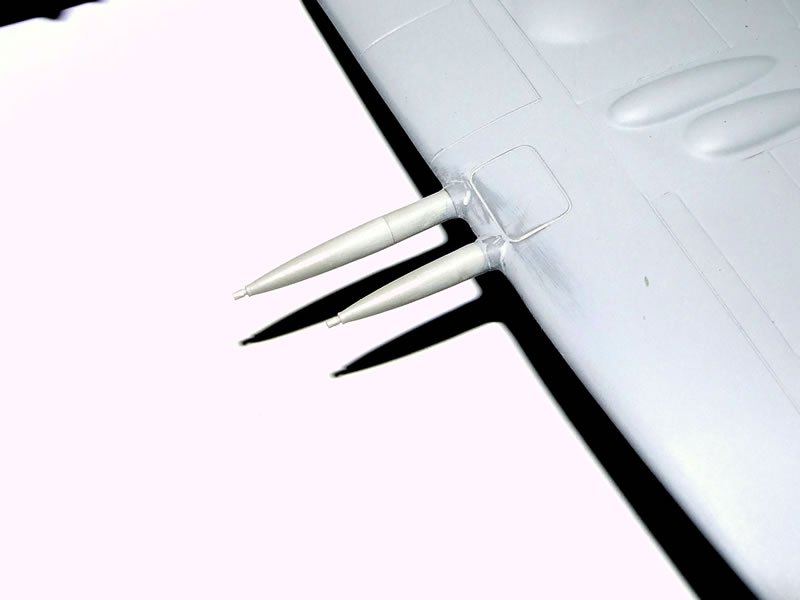 Not only that, but trying to reduce the kit mounts while the resin parts were in place resulted in several inadvertent gouges in the fairings from the sanding sticks. These were repaired with mix of CA and talcum powder. If I were to do it again, I would cut out the kit's mounting stubs and use the extra resin extension pieces to replace them. These can be faired in separately with Milliput, and would guarantee a good fit for the end pieces. This sounds like a lot of extra work, but is basically what is required with the Master Model brass alternatives anyway.
This of course is no reflection on the quality or utility of the EMD set. Here's the final product after painting and decalling: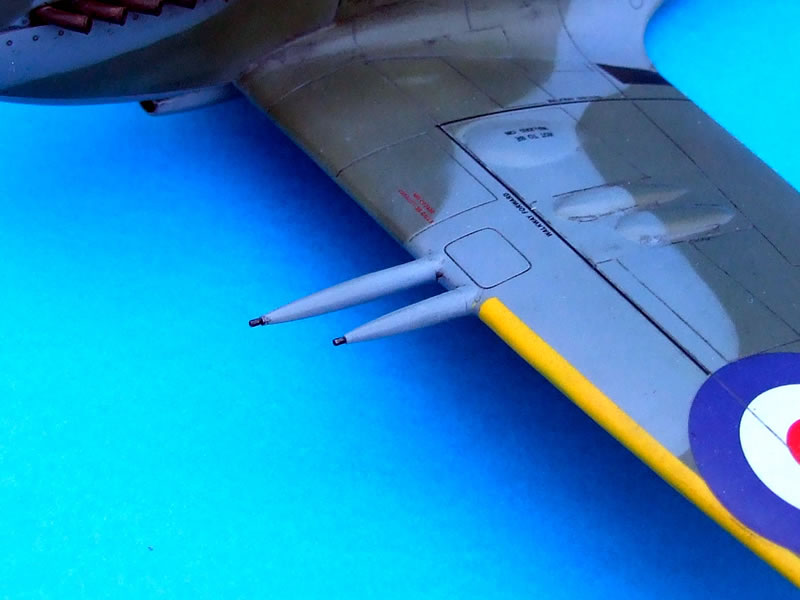 This represents a clear improvement over the kit parts, and self-inflicted installation problems aside, I highly recommend this set as a worthwhile addition to any 1/32 cannon-armed Spitfire kit. The set is available online directly from Eclipse Model Design.
This review was published on Thursday, January 03 2013; Last modified on Wednesday, May 18 2016