Eclipse Model Design | 32008: 1/32 P-40M/N Perforated Intake Plates
Reviewed by Kevin Futter
Derek Bradshaw's firm Eclipse Model Design (EMD) has been ramping up its release schedule of late, and while these P-40 perforated intake plates have been around for a little while, this is our first chance to review them.
My review sample was shipped in the same box as another item, but I would presume that a standard retail purchase would arrive in the same sturdy shipping box as all other items I have received from EMD. Since this set consists of only 2 small resin parts and a small instruction sheet, it also might be reasonable to assume that if you order this set along with others in the EMD range, it may well be bundled inside one of the other boxes like mine.
In either case, the resin parts come safely ensconced in a generous serving of bubble wrap: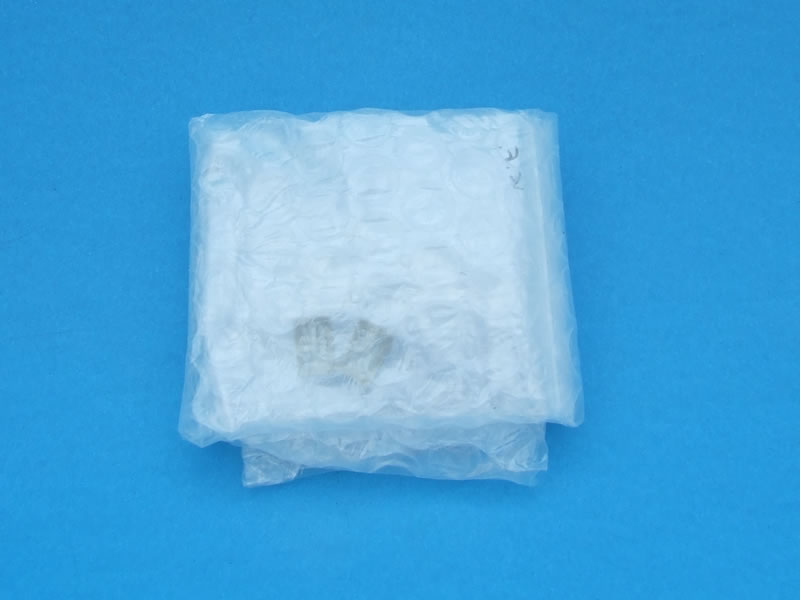 Once freed from the bubble wrap, they are protected from undue escape to the nether world of the carpet monster by a small resealable bag: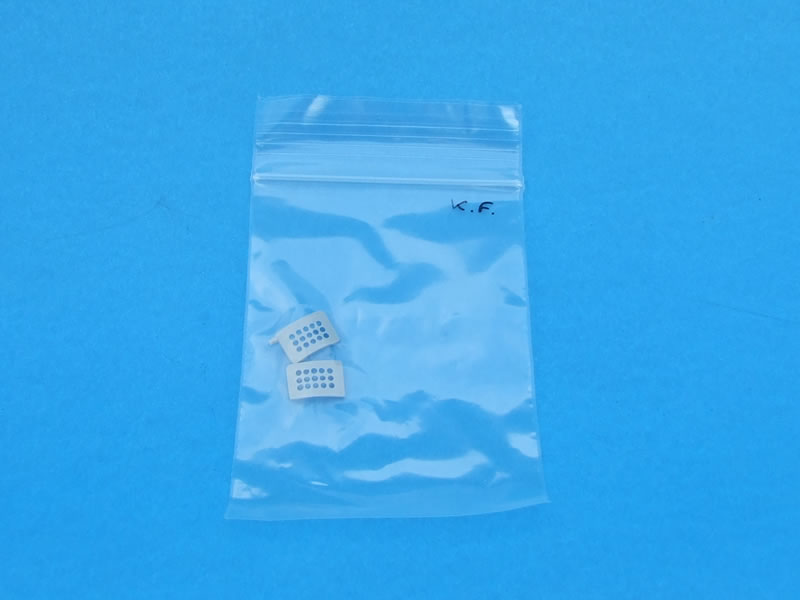 This type of careful packaging is something of a hallmark for EMD products, and reflects Derek's careful approach to all that he does. And if you're lucky, you may even get your initials on the bag, like me!
In some respects these parts are self-reviewing, as the included instructions are thorough, detailed and easy to follow:
The photos even give you an idea of what the fit is like.
The parts themselves are expertly mastered and crisply cast. Fine detail is captured nicely, to the extent that at first glance they could pass for photo-etched accessories, rather than cast resin.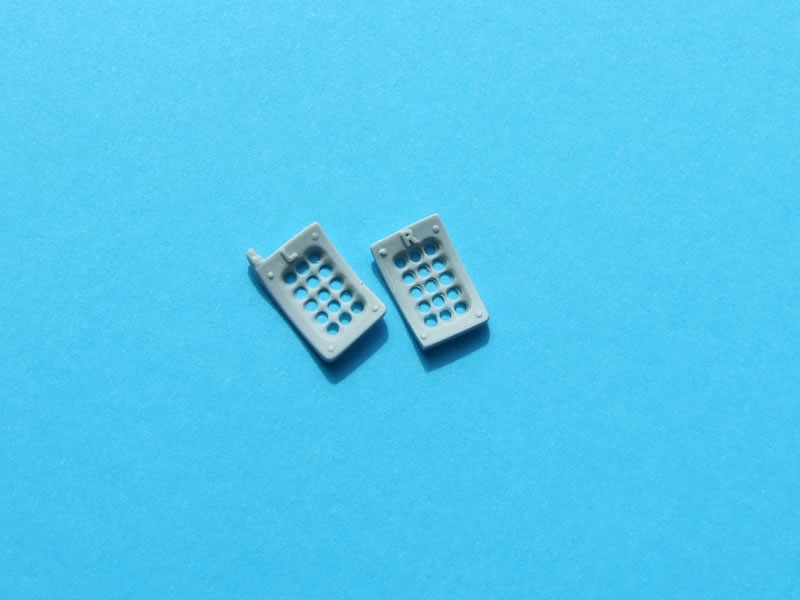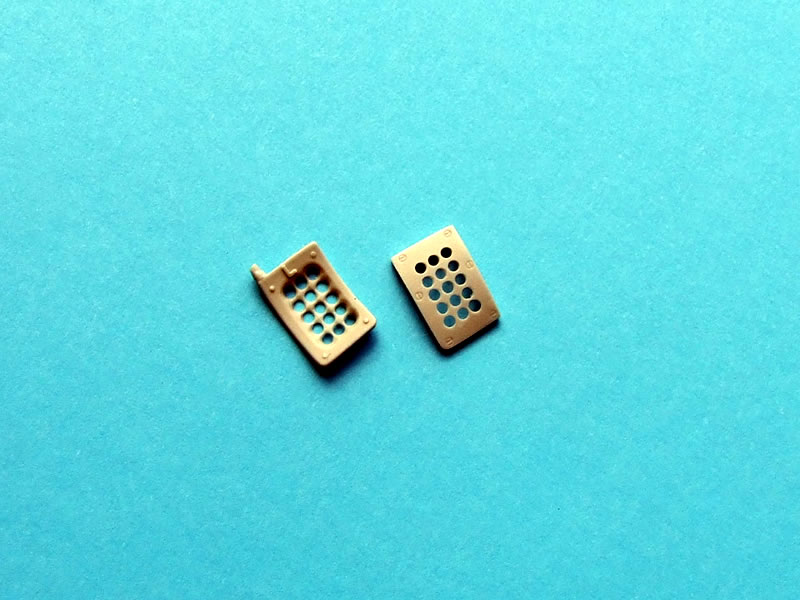 The middle photo in the sequence above shows that each part is in fact handed, with the letters "L" and "R" on the back of each part denoting which goes left and which goes right. This is a small but useful touch - not to mention highly considerate!
While sadly I don't have a kit with which to test fit these parts, if the photos on the instructions are indicative, then they should fit very well indeed. As such I can highly recommend this upgrade set. It should make a significant improvement to what is a noticeable and distinctive feature of the target model.
Many thanks to Derek and Eclipse Model Design for the review sample.
© Kevin Futter 2013
This review was published on Monday, April 01 2013; Last modified on Wednesday, May 18 2016