Contact Resine | Ju 88A Wheels
Reviewed by Randy Bumgardner
Contact-Resine has been a bit quiet as of late. That is, until now. They have just released a couple of sets of weighted wheels for the 1/32 Revell Ju 88A. The first set is for the Ju 88A-1 and is the early treaded type. And the second is for the Ju 88A-4 and are the non-treaded, slick type tires.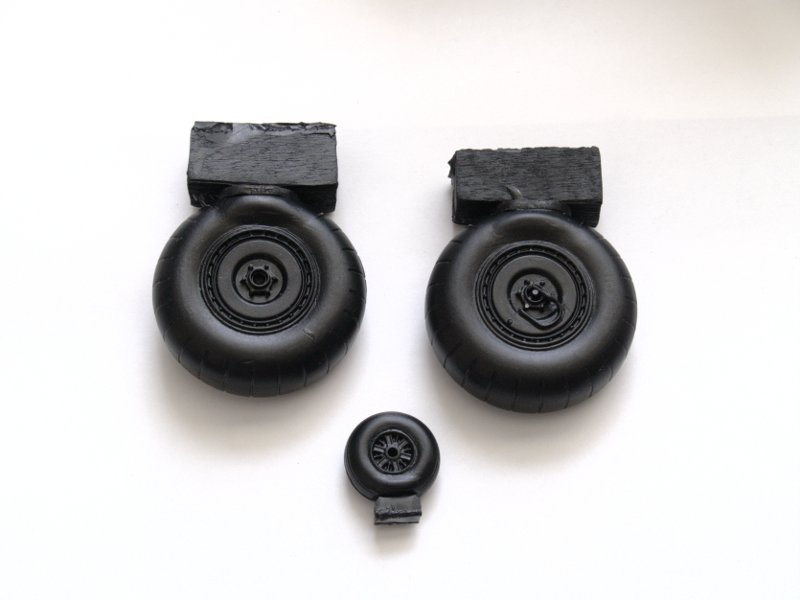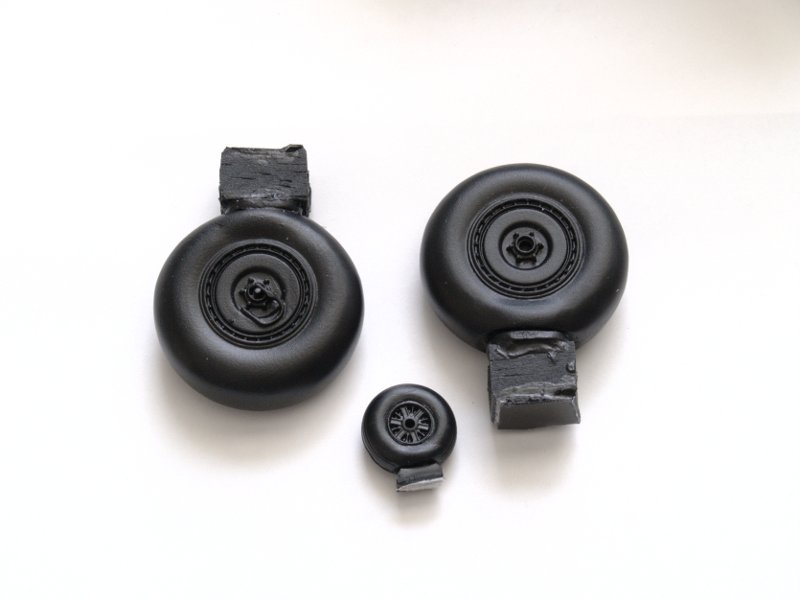 Each set contains three tires, two main wheels and the tail wheel. Each tire is slightly bulged to give a weighted appearance, but just enough to provide some visual interest.
Molded in black resin, the pieces contain no bubbles nor any flash. The casting blocks are easily cut away, and should provide no problem for the modeler. The main wheels in each set are fairly hefty. The detail is very well rendered and will look great painted and weathered with a bit of a wash. The modeler will need to drill the holes for the axles, but that isn't too difficult.
All in all, both sets will add a nice touch to the big Junkers from Revell.
Review samples courtesy of Design & Marketing, Int'l, ThankYou!
© Randy Bumgardner 2009
This product is available from the following LSP sponsors
This review was published on Saturday, July 02 2011; Last modified on Wednesday, May 18 2016