Eduard | 632017: Brassin B-17 Wheels for the HK Models Kit
Reviewed by Nigel Frampton
This is a very reasonably priced set from Eduard, covering replacement of the HK Models kit's wheels.
The Eduard part number is 632017, containing one pair of main wheel hubs, rims and Tyres, all beautifully moulded in grey resin.
Here's the box front: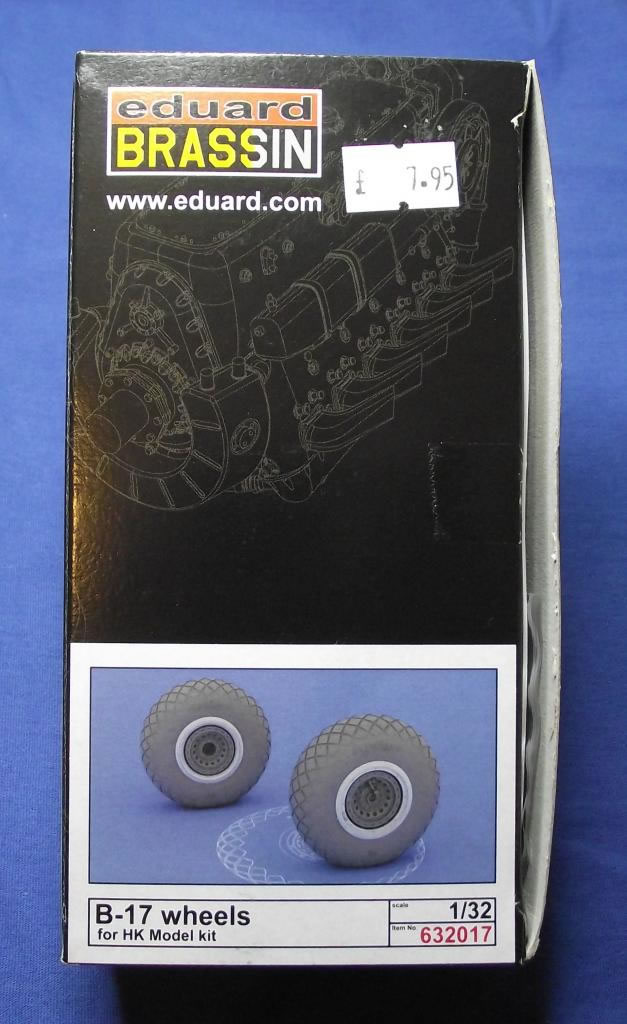 Upon opening the box, we can see it is all very well packaged to prevent damage.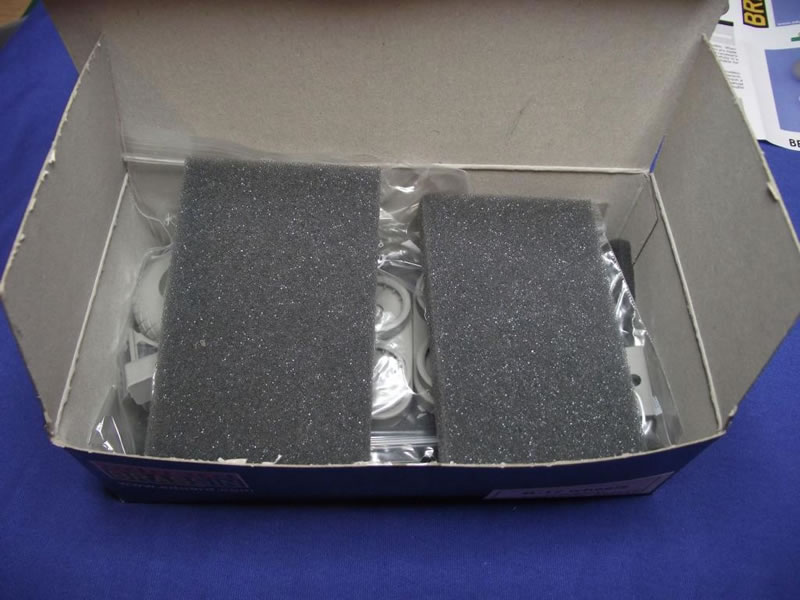 After opening all the bags, this is what we have in the set. Wheels and tyres. Note the rims are going to take a lot of cutting to get off the mould plugs. Those tyres are a massive 43mm in diameter!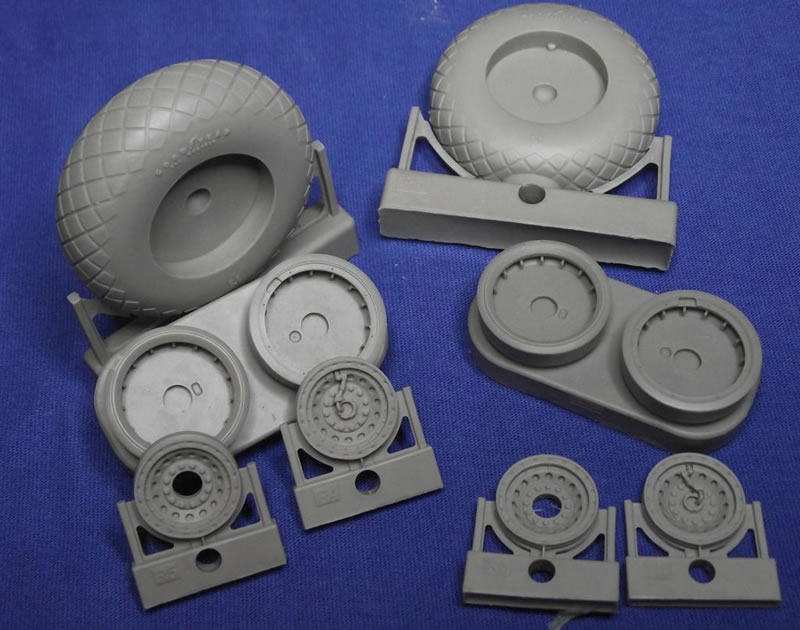 This is the exquisitely-moulded front hub face, oops there's an air bubble there! Unusual for Eduard!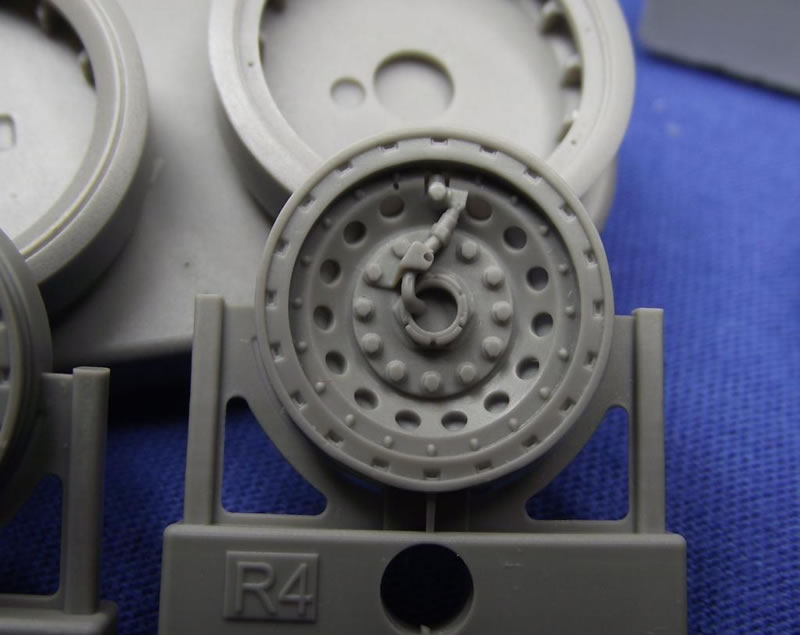 And the rear face...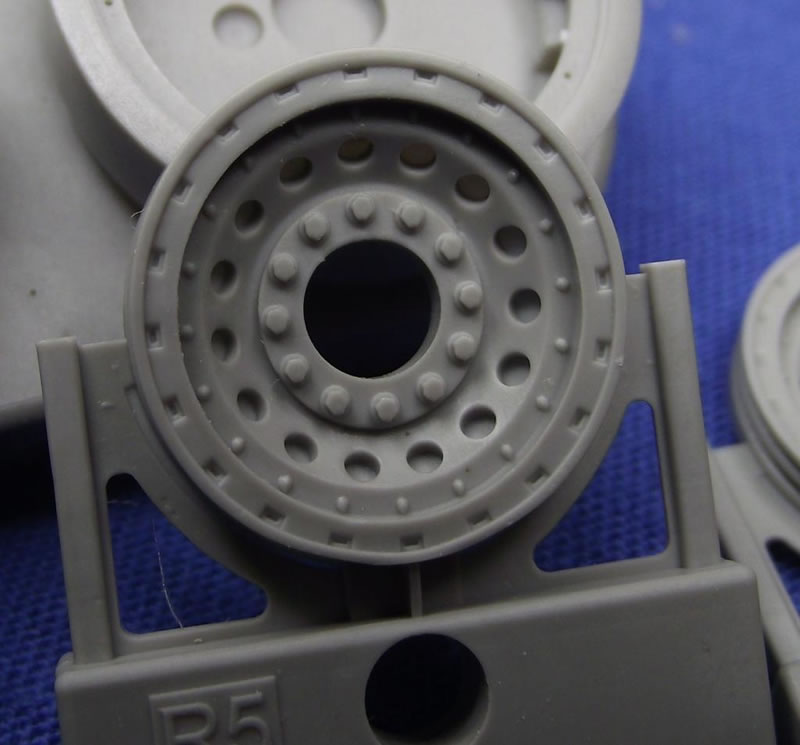 Here are the wheel rims, note the detail around them...lovely!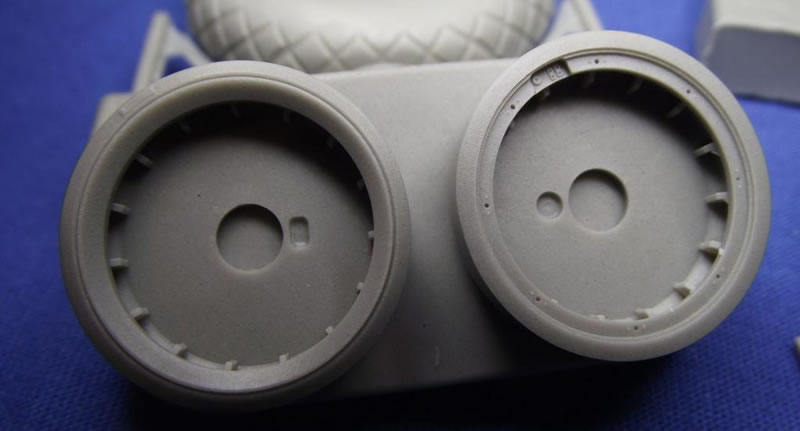 I think the tyre tread is just right, not too shallow, not too deep. They also got the flat spot better on these compared to the B-25 examples.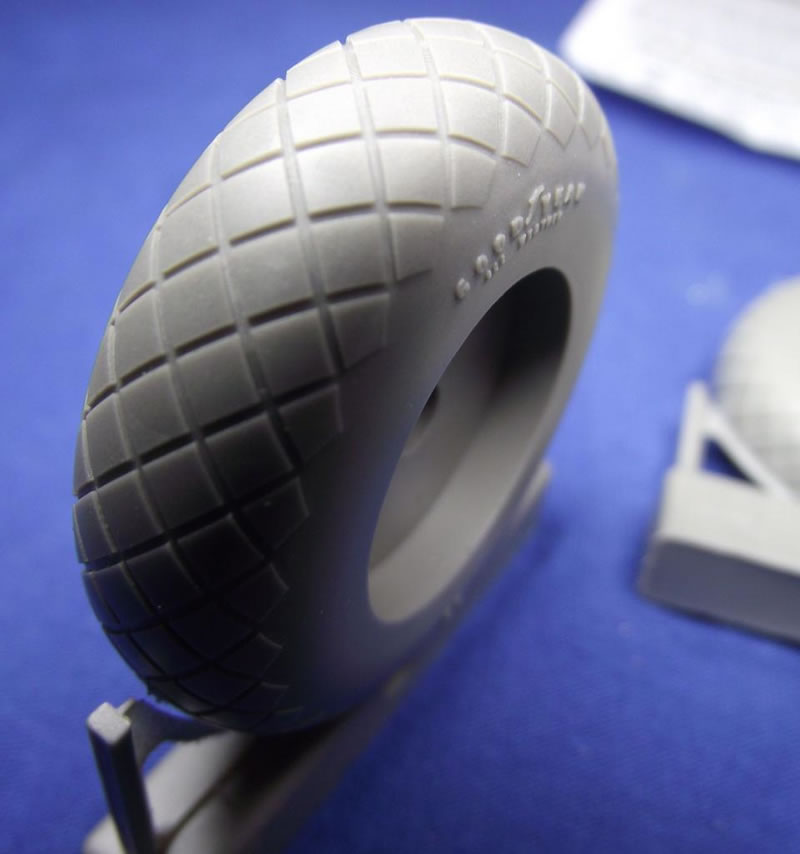 The tyre lettering is gorgeous!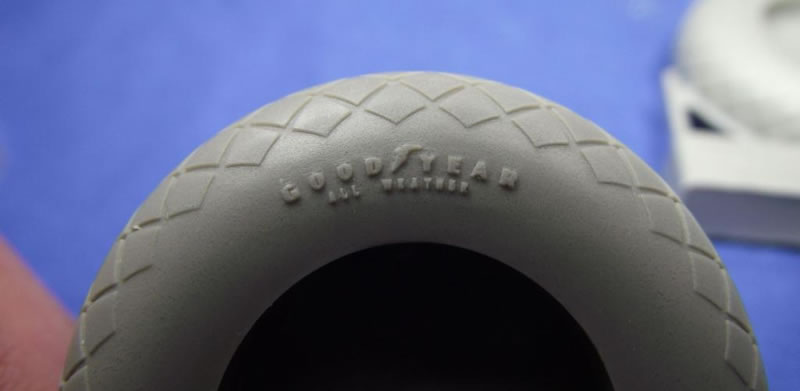 There is a simple A5 instruction sheet included. Funnily enough, it explains the flat spot goes at the bottom!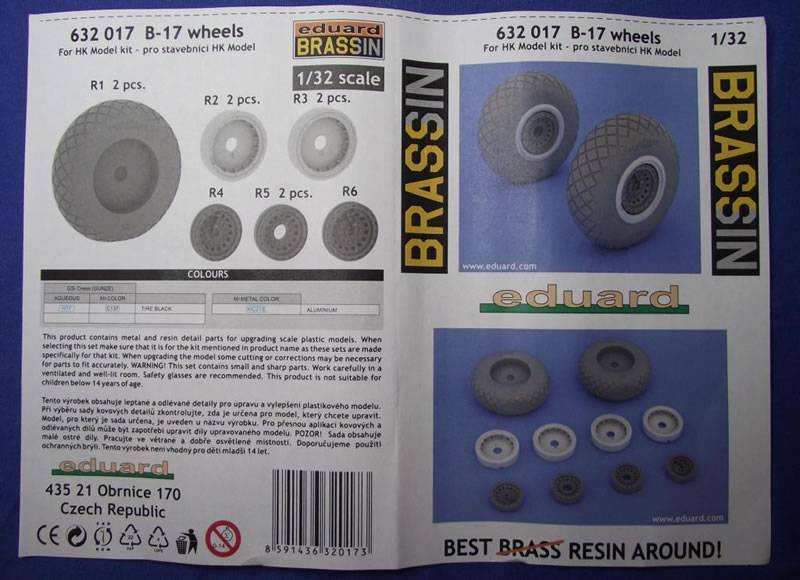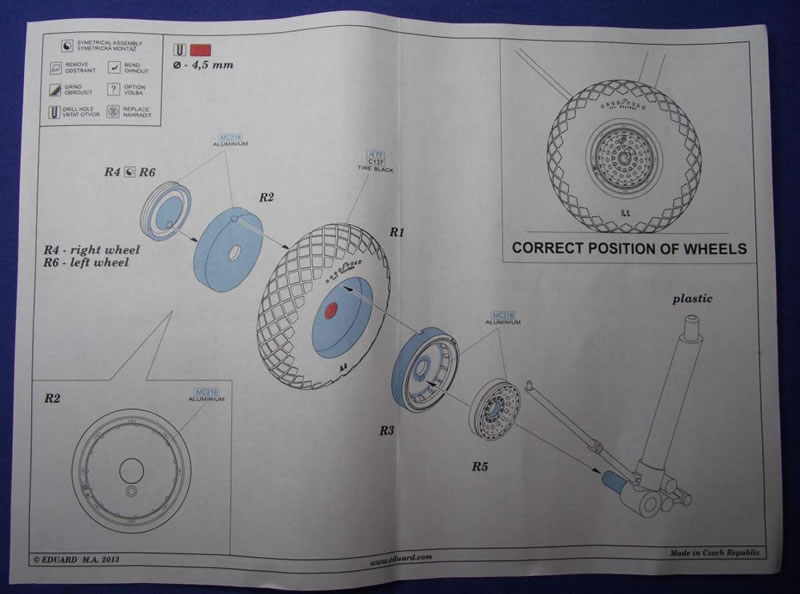 All in all, this is a lovely little set, with some lovely clean moulding. Once again the Eduard camp have given us all something to add that little extra to our models.
On the downside, it's a shame they didn't include a tail wheel, but for less than £8, I think this set is a bargain.
© Nigel Frampton 2013
This review was published on Thursday, August 15 2013; Last modified on Monday, February 22 2016