Eduard | #32338: 1/32 B-17G Engine Detail Set
Reviewed by Nigel Frampton
Here we have the Eduard Photo Etch set 32338 for the Engines of this beautiful HK Models B-17. This set contains one fret of etched brass, thankfully unplated, measuring 135mm x 128mm and containing no less than 250 parts. Here's what you get: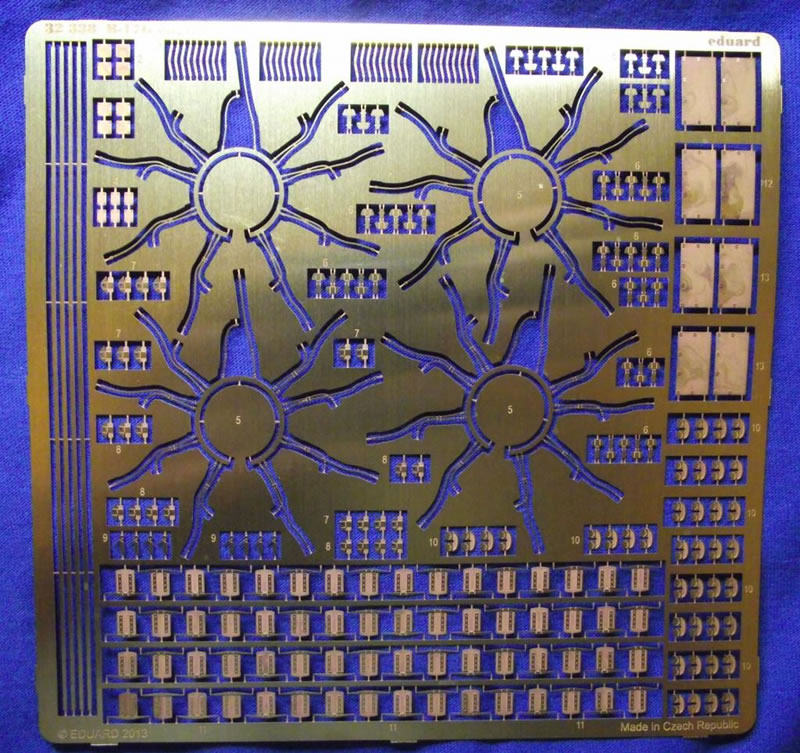 The rear of the cowl flaps are catered for with these beautifully etched panels, however ones sanity is at stake here, there are no fewer than 64 of these to be folded up and fitted!! The backs of the cowl flaps on the kit parts are plain, and will benefit from these parts greatly, giving them that sheet metal look. I think I will thin the flaps on my kit before fitting these.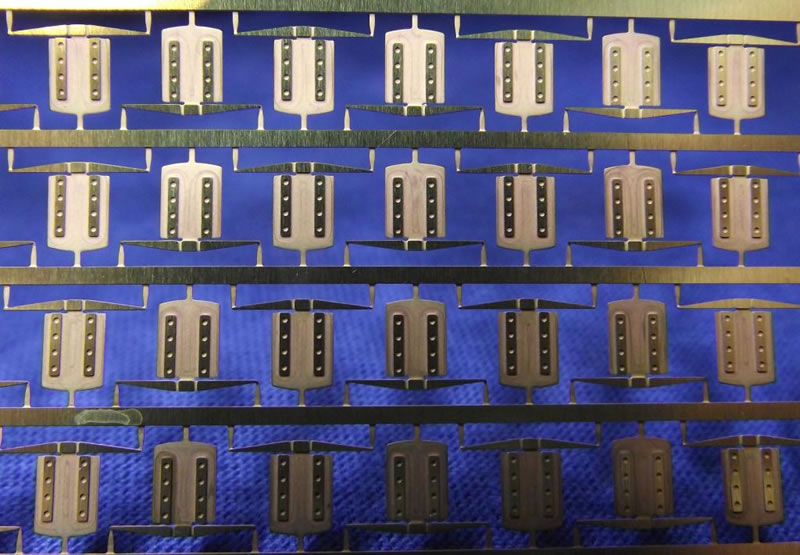 Heat shields are also included, 36 off, one for the top of each cylinder. These parts are missing in the kit and are just visible through the cowl opening. Here they are: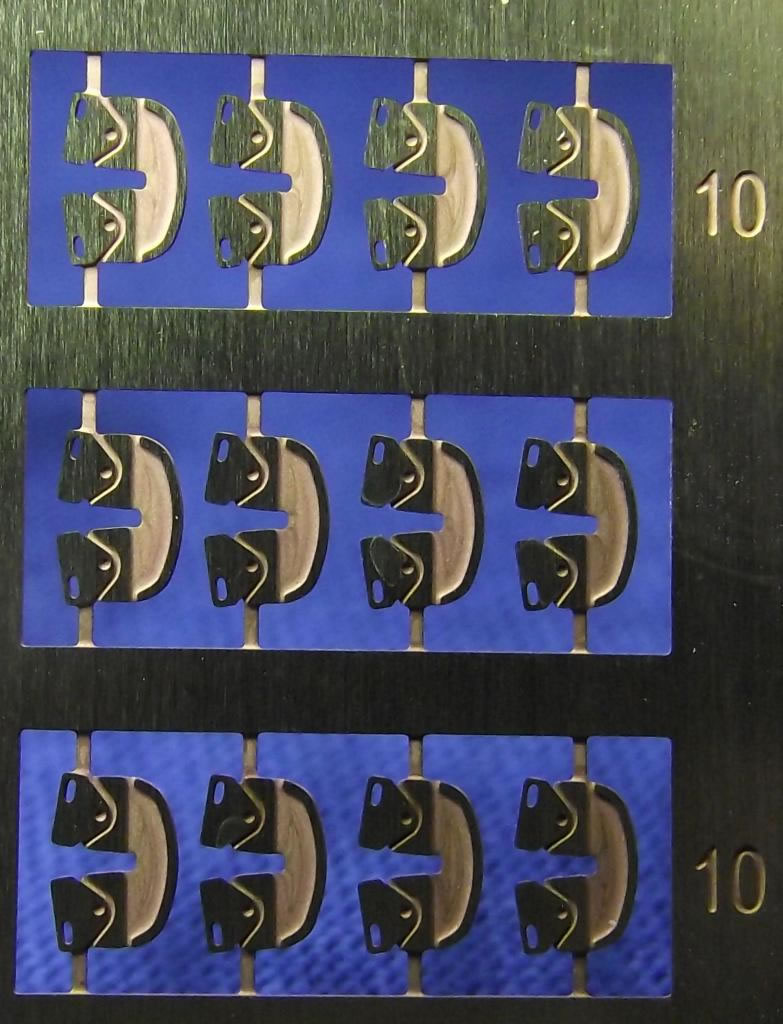 Another feature missing in the kit is the ring which supports the cowling panels. This is included in this set by way of a straight strip of brass which must be rolled into a ring then mounted on the rocker covers with 36 off brackets...which must of course be folded up to mount the ring onto.
Eduard have supplied brackets to replicate the springs which hold the exhaust sections together, it is suggested the springs are made from rod, but a very small threaded rod may look more effective? Here are the brackets.
As can be seen up close in the previous picture there are also ignition harnesses included, though you may decide to use wire instead, or coat the etched ones in PVA or similar to make them a little more three dimensional?
The instructions come in the form of two A5 sheets as usual with Eduard, I have printed off two A4 colour sheets from the Eduard site and have pictured them here.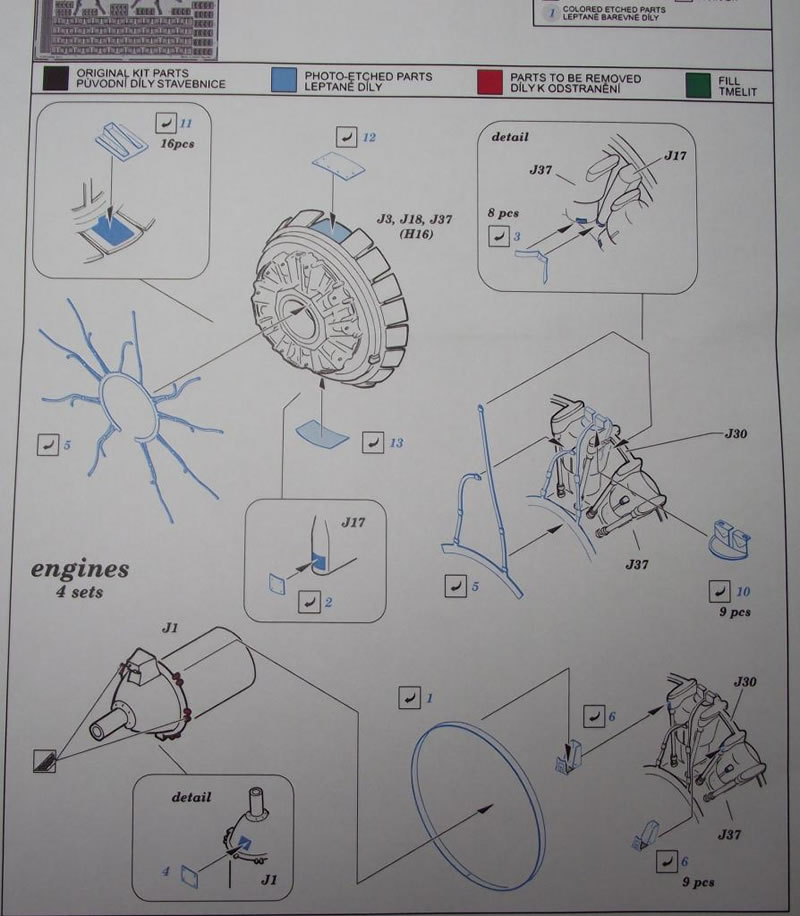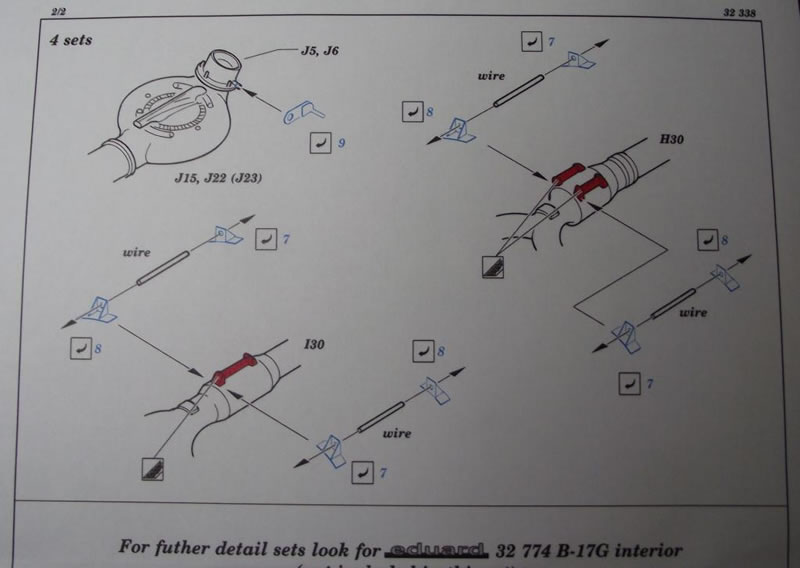 As can be seen by the images in the instructions there are a few small parts I haven't mentioned, such as the exhaust shut off levers and placards. All in all this set gives you a lot of extra detail not included in the kit, and will add that extra bit of realism to the engines and surrounding area. I'm certainly looking forward to fitting all these goodies to what is already superbly kitted engines.
Thanks go to Eduard for making this set, and to my pocket for buying it!
© Nigel Frampton 2013
This review was published on Friday, August 16 2013; Last modified on Monday, February 22 2016