Red Pegasus Decals | Howard Pardue's F8F-1
Reviewed by Kevin Futter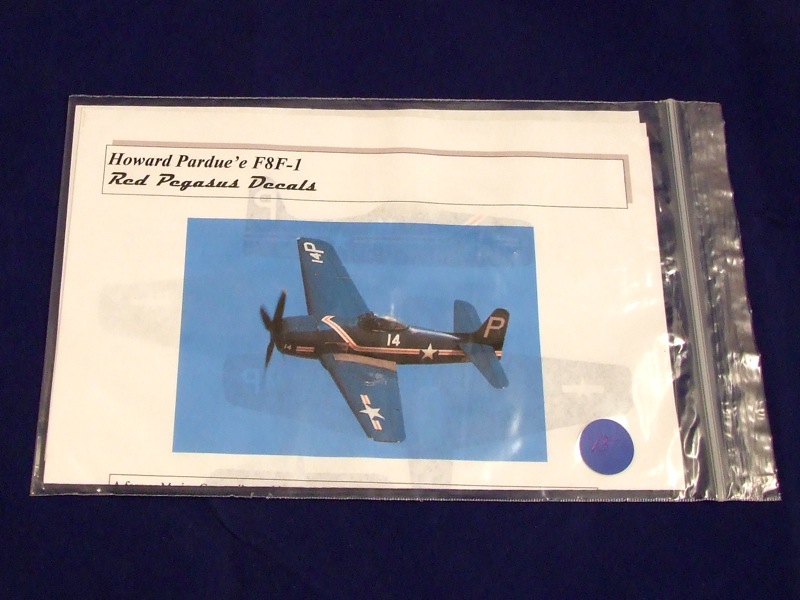 This decal sheet from Red Pegasus Decals represents the Grumman F8F-1 flown by Howard Pardue, a former Marine pilot, instructor and Reno air racer. Purdue was killed in April 2012 when his Bearcat crashed shortly after take-off.
The aircraft depicted is finished in a faux Marine Corps colour scheme, complete with national markings, and is a relatively austere affair compared to many propellor-driven racing aircraft.
The decals themselves are ALPS-printed on continuous decal film, and the supplied tips sheet recommends coating them with a protective agent prior to handling and application. It also details the optimal process for working with the decals, which is a welcome inclusion given the boutique and possibly unfamiliar nature of the product.
The printing is very crisp and opaque, with perfect registration and strong colours: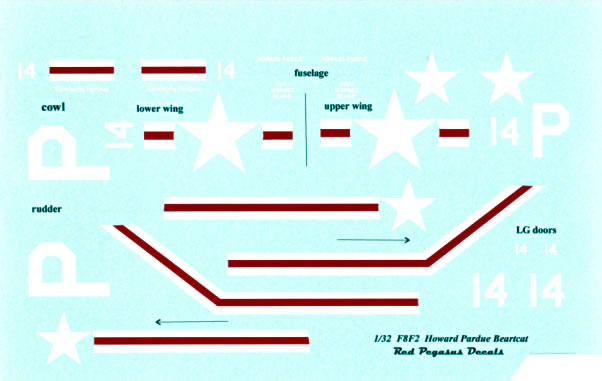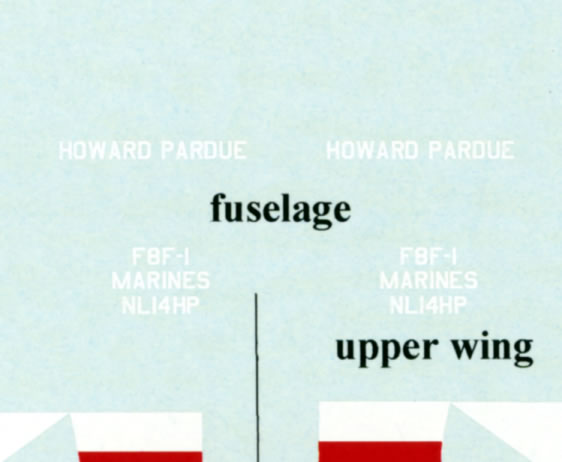 The rear of the information sheet contains a set of colour three-view diagrams to assist with decal placement, though no colour is quoted for the airframe itself. I'm assuming it's standard Glossy Sea Blue until told differently.
The only issues I have with this package concern the quality of the written material. The printing at the top of the information sheet describes it as "Howard Pardue'e F8F-1", with an obvious typo in the pilot's name. Similarly, the second paragraph on the sheet begins in the middle of a sentence, the rest of which is nowhere to be seen. Continuing the theme, the description on the decal sheet itself reads "1/32 F8F2 Howard Pardue Beartcat"; not only is the aircraft type misspelled, but the sub-variant noted disagrees with what's written elsewhere in the package. Is it an F8F-1 or an F8F-2?
These are relatively minor issues of course, and in no way affect the quality or utility of the decals themselves. I was interested to note the that the bottom right corner of the decal sheet has been cut away - something for which I can offer no explanation.
Conclusion
Despite some carelessness with the copy text, the decals themselves appear to be first-rate, and I can still heartily recommend this sheet for anyone interested in the subject depicted.
Thanks to Red Pegasus Decals for the review sample.
© Kevin Futter 2013
This review was published on Thursday, September 05 2013; Last modified on Thursday, September 05 2013