Eduard | #32340: B-17G Exterior
Reviewed by Nigel Frampton
Here we have a review of the Eduard Photo etch set for the Exterior of the HK Models 1/32 scale B-17G Flying Fortress. This set, part number 32340 consists of one unplated fret measuring 70mm x 67mm containing some 75 parts. The set covers grilles, fuel fillers and various other small details around the airframe.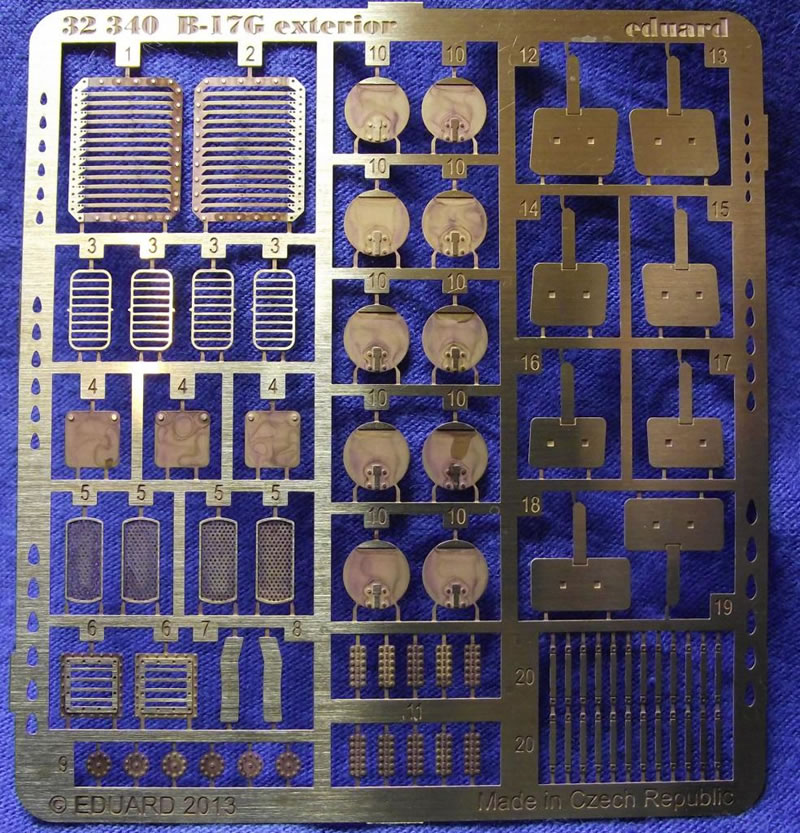 Here's a close up of the (oil cooler?) grilles which sit atop the wings inner upper surfaces. They are very prominent and look great when weathered with dirt streaks blown back from them. They are totally absent on the kit so are a welcome extra!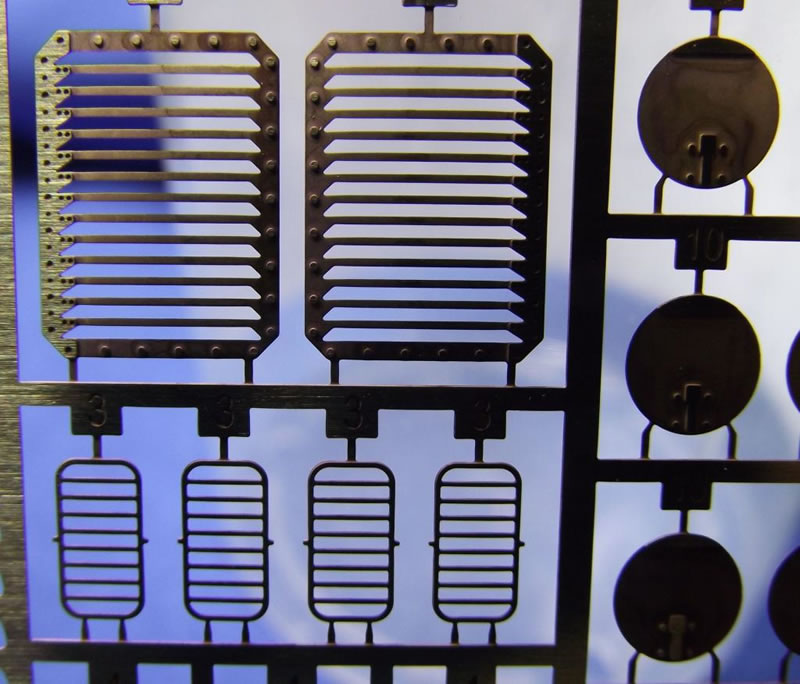 More grilles here, this time taking care of the intakes, four of each which are located between the engines on the leading edge of each wing. There are inner and outer grilles which will look great close up when painted.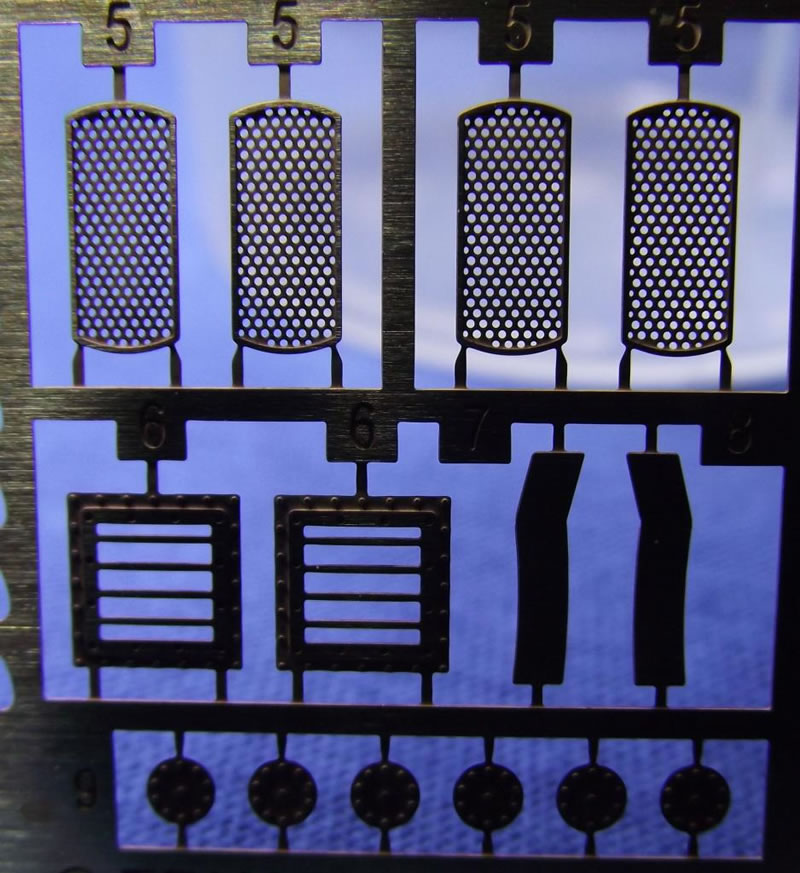 In this last close up shot we can see the fuel fillers and FOD guards for the air intakes on the leading edges of the wings...a nice touch there. The straight parts at the bottom of the shot are the handles for said FOD guards. In my opinion the fuel fillers on the kit are incorrectly moulded as rings rather than the doors as depicted here? At the bottom of the shot we can see the fuel door hinges.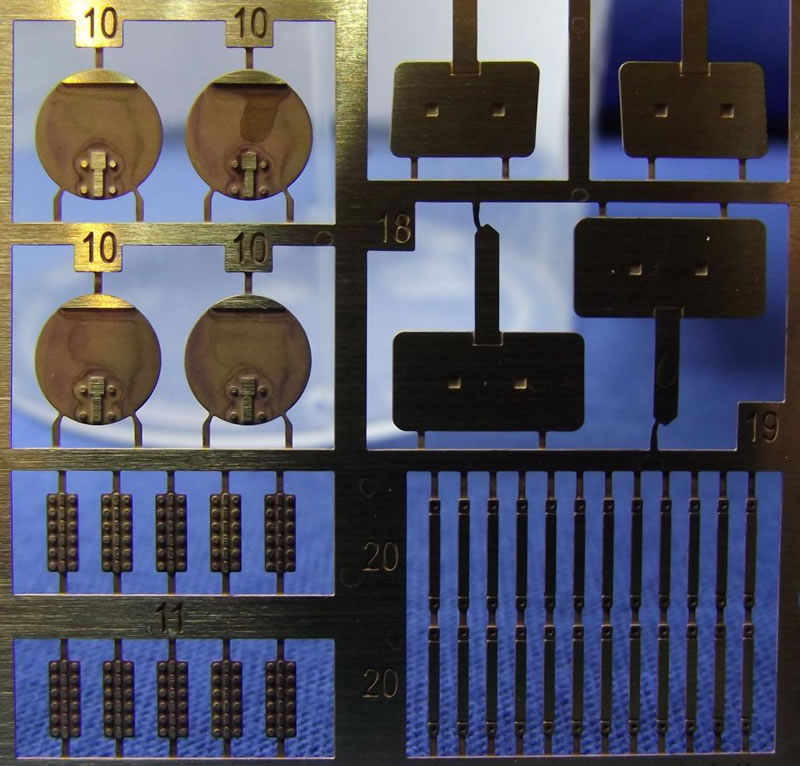 Here's the first page of the two page instructions:
And the second: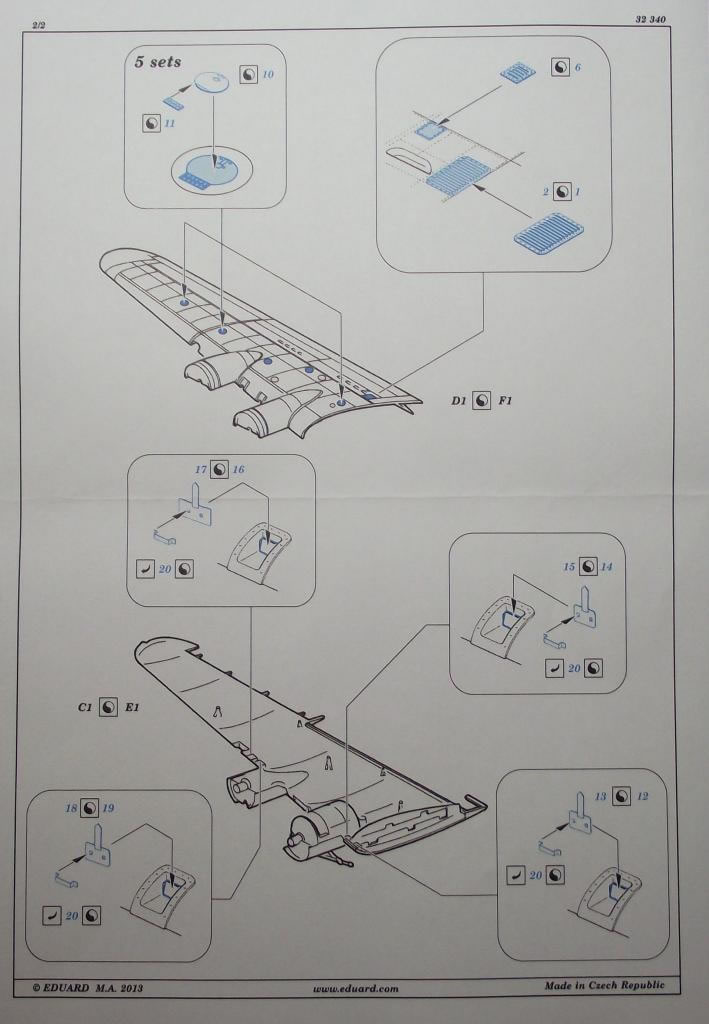 All in all a simple but, I believe, necessary little set, available in the UK for around £10.99.
In summary, this set covers some incorrect and missing features on the HK Models kit. As already mentioned, the grilles on the upper wing surface are absent on the kit and the fuel filler ports are incorrectly moulded. I just wish Eduard would give us the scribing template as the Flightpath sets do. These templates allow the modeller to scribe out the area where the part goes allowing it to be flush fitted to the model surface.
One other point to be considered here is this: HK Models obviously did a great job on this kit, as this Eduard exterior update set must be one of the smallest I have ever seen!
Thanks to Eduard for producing this set, and thanks to my wallet for buying it.
© Nigel Frampton 2013
This review was published on Friday, September 06 2013; Last modified on Monday, February 22 2016