Kitsworld | KW132062: "Little Miss Mischief"
Reviewed by Nigel Frampton
As has been said on many posts here on LSP, it would appear that the only options open to us all for an accurate wartime model will have to be Natural Metal Finish, often referred to as "NMF". If you want to build your model as an Olive Drab model, you will need to either build a fictitious aircraft, restoration bird or do some mods to the kit.
One of the simplest aircraft to build will be "Little Miss Mischief" as the only major surgery that will be required is the repositioning of the starboard waist gun window. Luckily, Kits World decals have added "Little Miss Mischief" to their growing list of decal sheets for the HK Models 1/32 B-17G and forthcoming F. "Little Miss Mischief" has been well documented due to its incredible colour scheme. She suffered some serious damage during a bombing run over Cologne on October 15th 1944, where the fuselage was nearly ripped in two. She made it home, and was rebuilt using parts from no less than 13 other B-17s. Sometime later she was retrofitted with a Cheyenne turret on her tail.
So, what do we get in this upgrade for the kit decal option...
Two beautifully printed A5 sheets with diagrams on Decal location and some notes on the aircraft's history.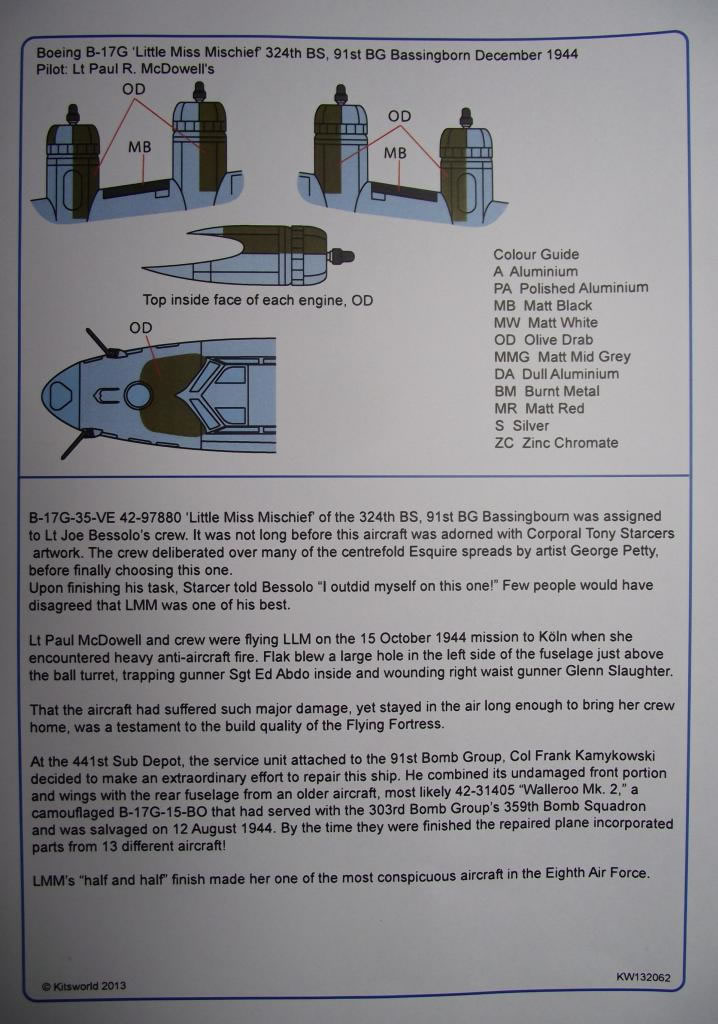 The instructions include painting guides with colour call outs for the NMF front and OD rear. Some research will be required to make the ultimate model as I have seen discussion and built models showing a port wing panel in OD, these instructions make no mention of it? There is also an interesting mish mash of colours to be used on the spinners and hubs, making for a very eye pleasing model that will "stand out in a crowd".
The decal sheet itself measures 155mm x 110mm and covers only the decals required over and above what is in the box.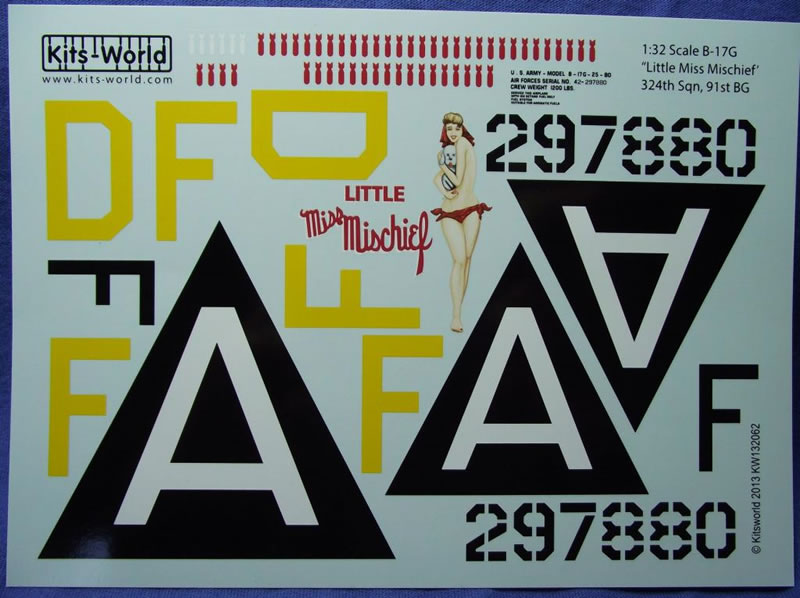 To take your model to the next step, why not add the Kits World Stencil set?
Here's a close up of the lady herself, note how sharp and in register the decals are.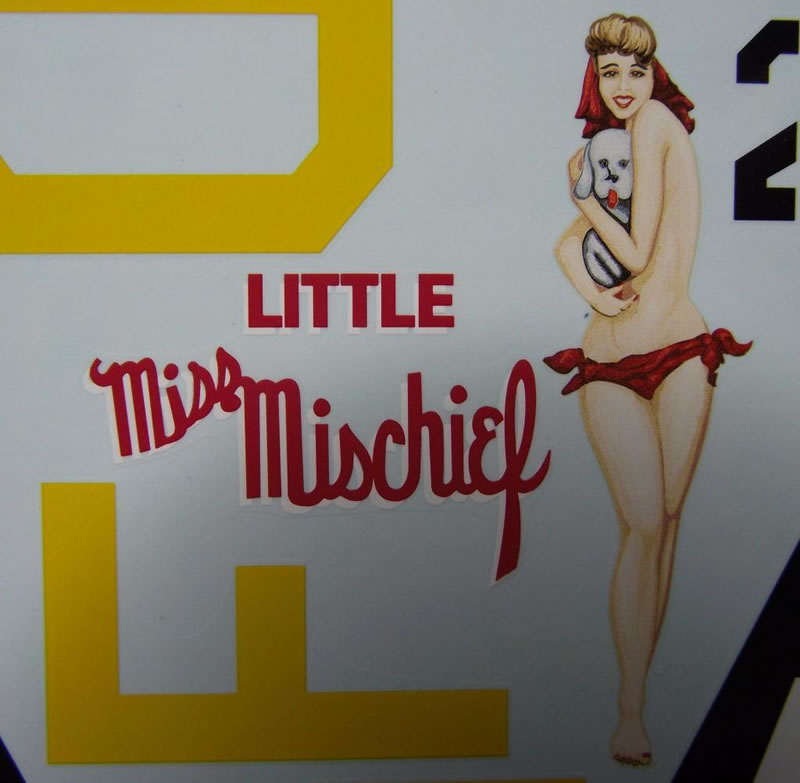 This decal sheet comes highly recommended by me. It is beautifully printed and at only £10.20 in the UK, worth every penny in my opinion.
Thanks to Kits World for the sheet and my wallet for buying it.
© Nigel Frampton 2013
This review was published on Saturday, September 07 2013; Last modified on Monday, February 22 2016