Eduard | #32779: B-17G Radio Compartment Part 1
Reviewed by Nigel Frampton
This review is of the Eduard photo etch set for the HK Models 1/32 B-17G Radio Room. This set, 32779 contains two frets of brass, one self-adhesive, pre-painted and plated, measuring 70mm x 78mm with 55 parts and one plain unplated Brass fret measuring 89mm x 70mm containing 40 parts.
In my sample of the set all the parts are crisply etched and the pre-painted parts are very crisply defined if very slightly out of register.
This is an overall shot of Fret 1. Note the yellow dinghies for the non-existent seats...more on this later.
Next up we have the plain brass fret containing the ammo box for the ventral gun along with the ammo belt detail and various boxes and brackets dotted around the radio room.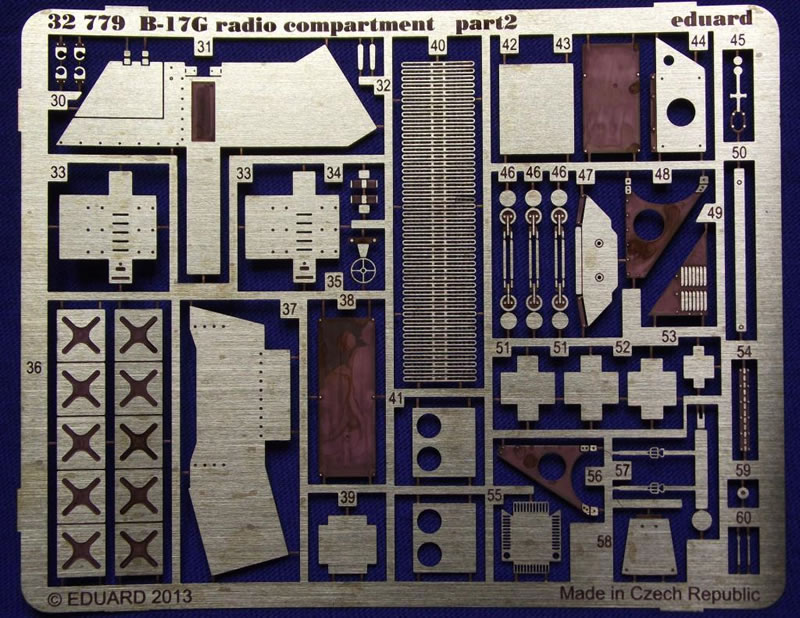 Returning to the pre-painted fret, we can see here a close up of the detail provided in the way of painted on dials, switches and stencils for the main radio stack. Although this is pretty much 2D, it will look great once the "Handles" have been fitted when looking through the limited viewing apertures once your kit is complete.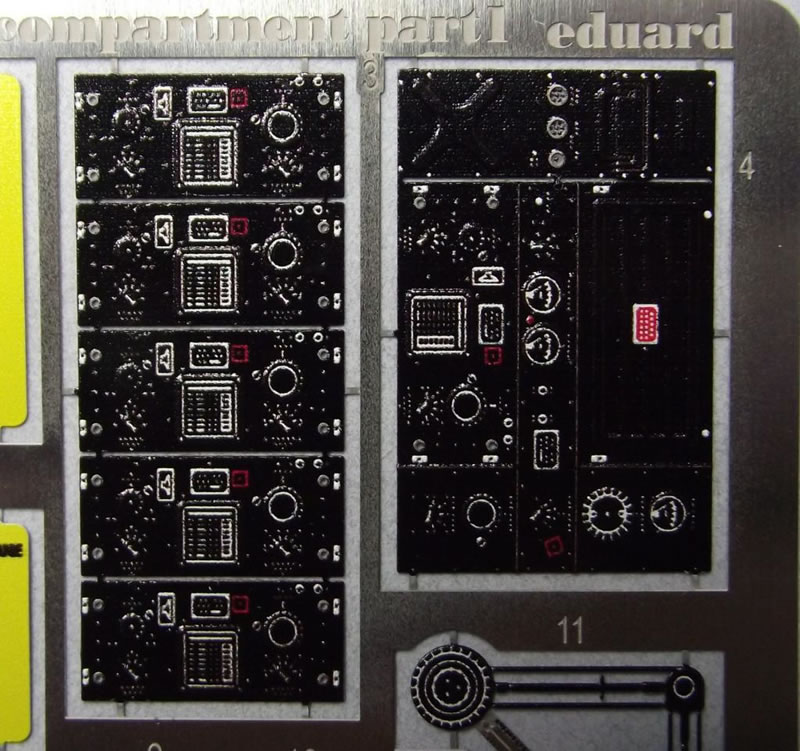 More radio and related equipment faces here. It is worth noting that the green depicted here is pretty much a perfect match for Gunze H58 US Interior green.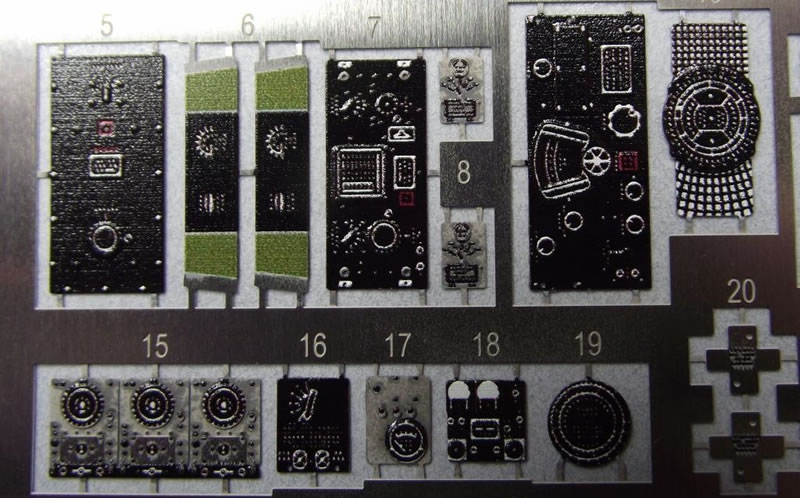 The instructions are presented as 5 sides of A5 black and white printed paper. Note I have printed these out on 4 sheets of A4 paper in colour for this review. The 5th sheet is instructions on how to handle the self adhesive parts, which I have omitted for this review.
Sheet 1. Here we can see a repeat of the final instruction sheet for the front interior set, only this time with additional faces for the radio gear. Something very strange here... The kit instructions have you place Radio M19 on the Starboard upper bulkhead...Eduard tell you it should be on the desk, but also supply the wall hanging bracket for said Radio? It's check your references time folks!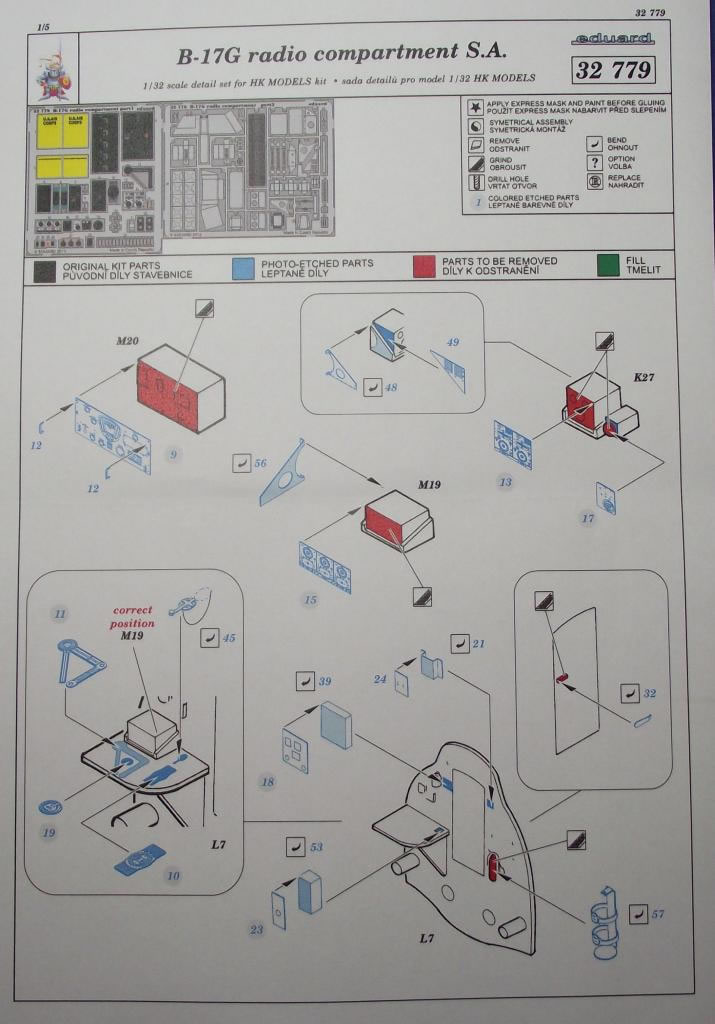 Sheet 2. There's not much space left for anything else once you get all those radio faces stuck on! Take note of the seats here. These seats are included in the kit, but are not mentioned in the kit instructions. Quite how one is supposed to make those flat Dinghies look realistic is beyond me.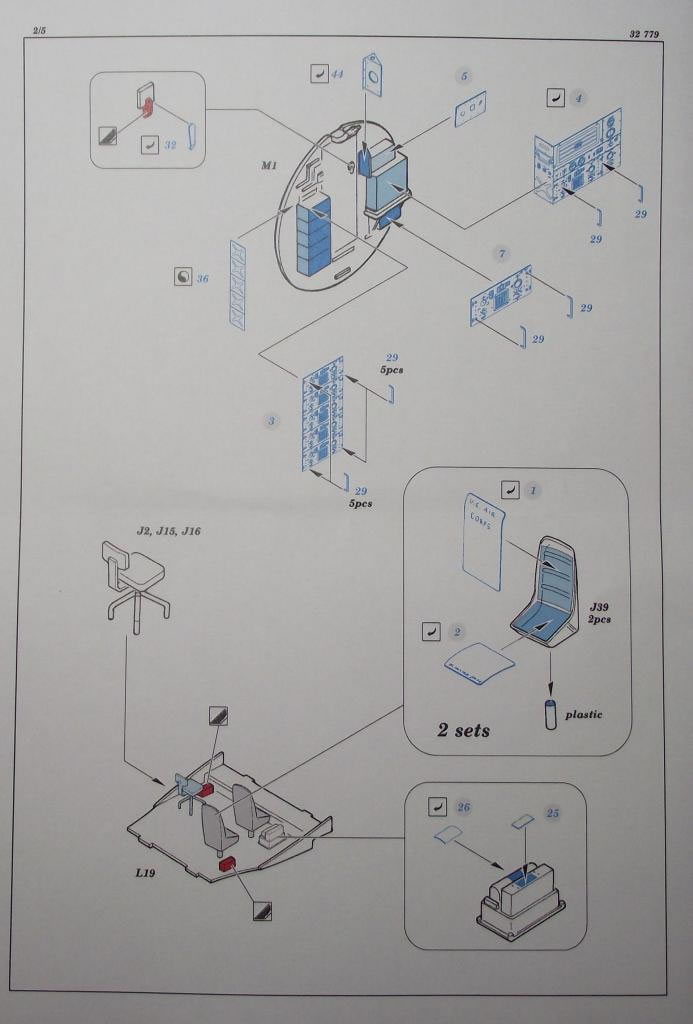 Sheet 3. Here we have some more boxes for the starboard fuselage side. We also have the ammo box for the Browning 0.50 cal Machine Gun along with the belt, totally absent in the kit. You'll need to check your references to check if your chosen aircraft was actually fitted with this gun.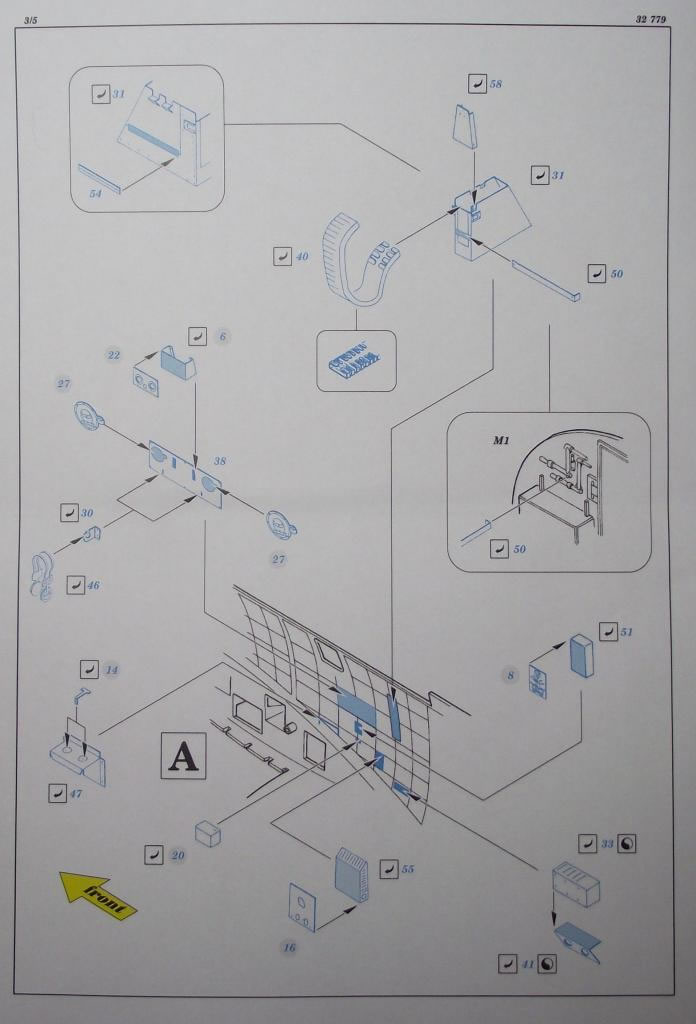 Sheet 4. More boxes and Radio faces this time for the port sidewall. Note the headphones and hook...nice!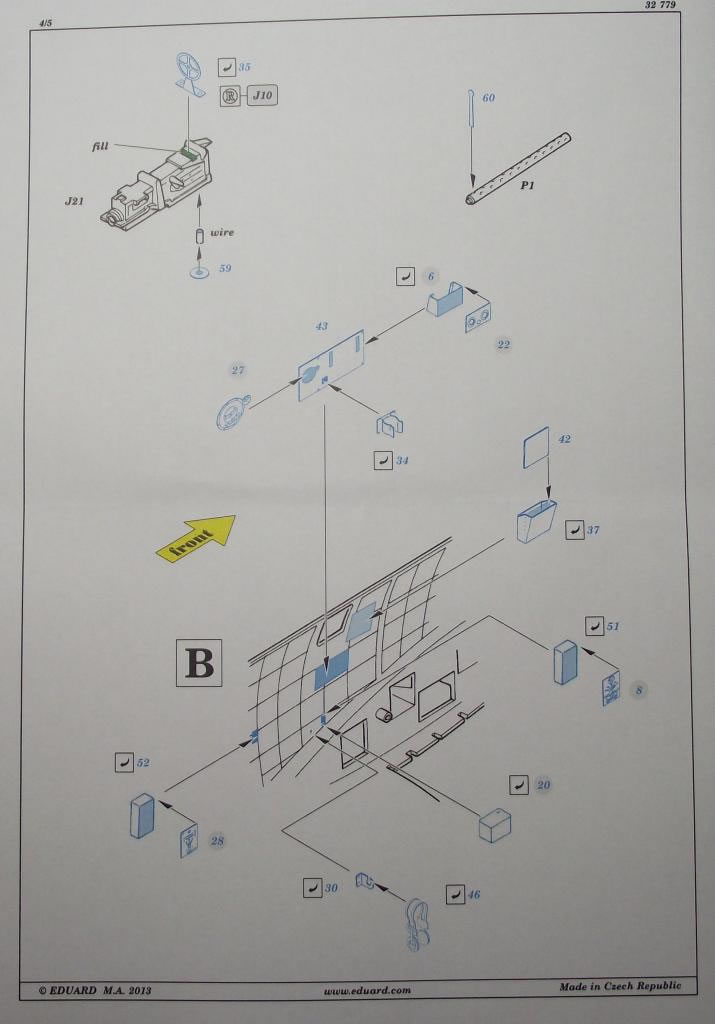 © Nigel Frampton 2013
This review was published on Wednesday, September 11 2013; Last modified on Monday, February 22 2016