Eduard | #32782: B-17G Bomb Rack Part 1
Reviewed by Nigel Frampton
This is the final review, for now at least, of the Eduard sets for the big bad and beautiful HK Models B-17G. This set, 32782 is called B-17G Bomb rack. The set contains two frets of Brass photo etch parts, one plated and pre-painted, and one fret un-plated.
The first fret, the smaller of the two measures 70mm x 39mm and contains 58 parts. The painting is crisp and clear with well defined colours and lettering on the placards.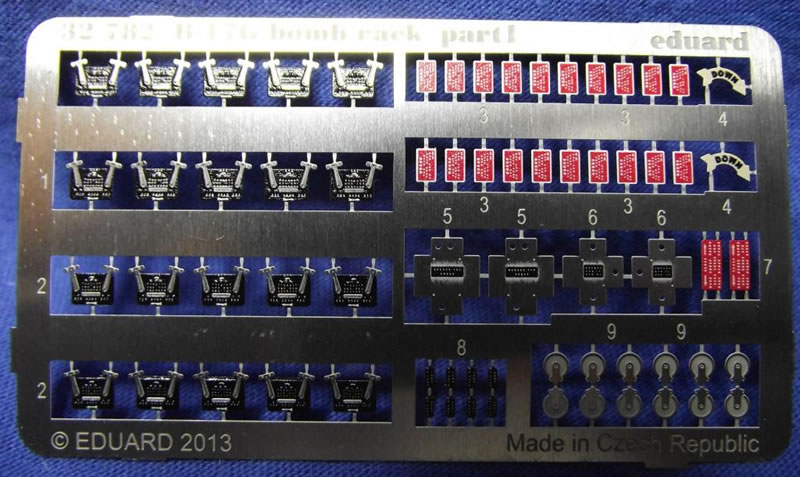 This close-up picture shows us the bomb dropping mechanism. The small legs are folded up at each end where the linking cables pass through.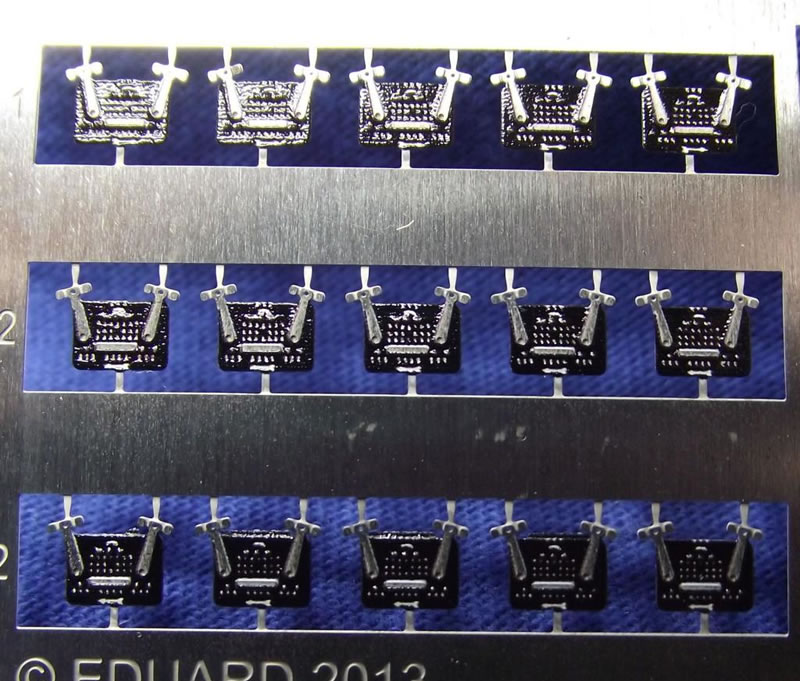 Here we can see the placards. The writing is not quite eligible, but hey, you'll be viewing this at a 90 degree angle anyway.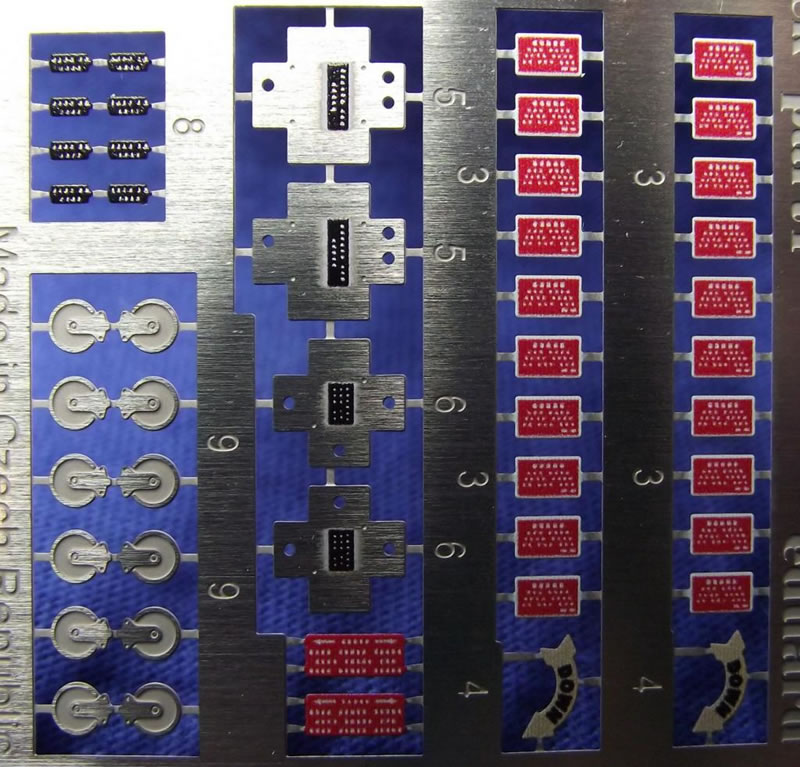 Now we move onto fret 2, the larger of the two, measuring 128mm x 90mm and having 80 parts etched into it.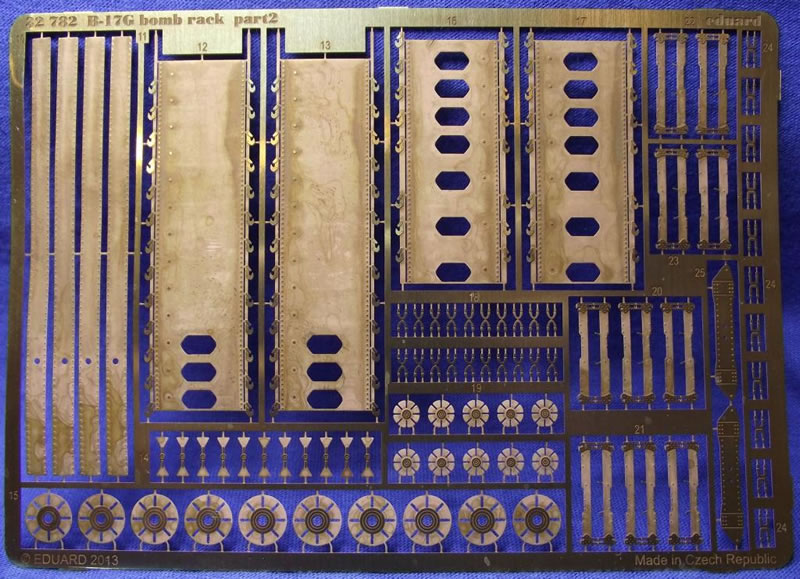 In this close-up picture we can see the detail of the surface and hooks supplied.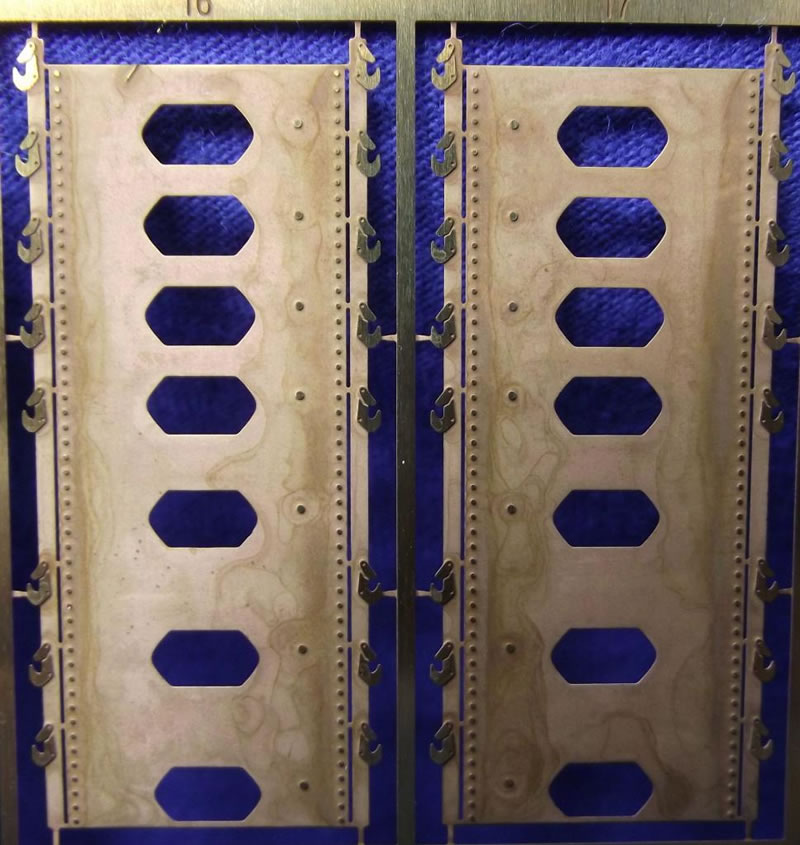 For a comparison, here's the equivalent kit part:
Note that the plastic either side of the rack is completely removed if you have the Eduard Bomb bay set 32336, reviewed here on LSP by yours truly.
The instructions are provided as 3 sides of A5 Black and white printed paper. I have downloaded them and printed them in colour on A4 paper for this review.
Sheet 1. Here we assemble the racks themselves and remove some of the moulded on detail to replace it with those pre-painted parts. Note placards, part number 3 position should be checked. There are plenty of Bomb bay pics on Google.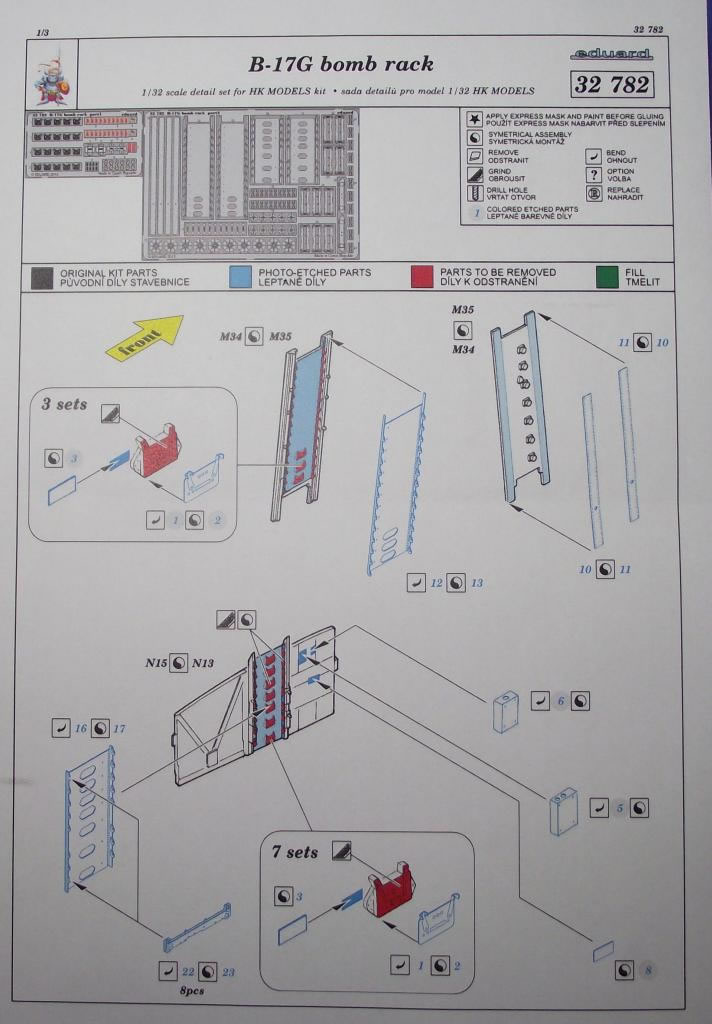 Sheet 2. At this stage we add the emergency U/C winding direction placards and some detail to the bombs themselves. It's a bit disappointing that Eduard didn't include PE fins for the bombs. Trick missed there Eduard!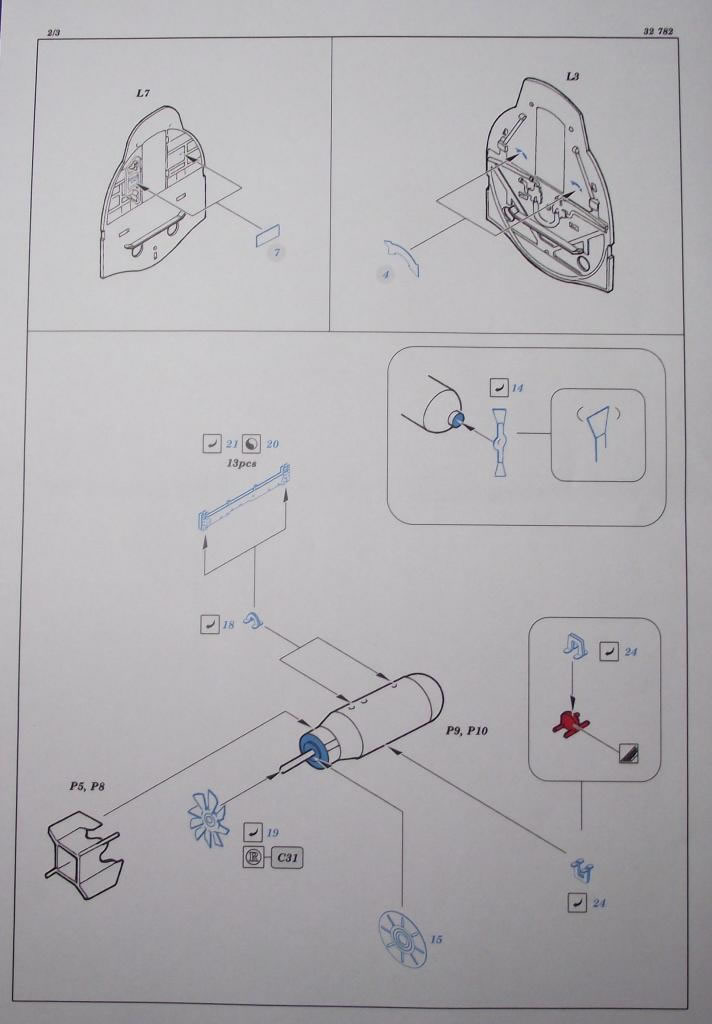 Sheet 3. The pulleys for the bomb loaders are fitted here.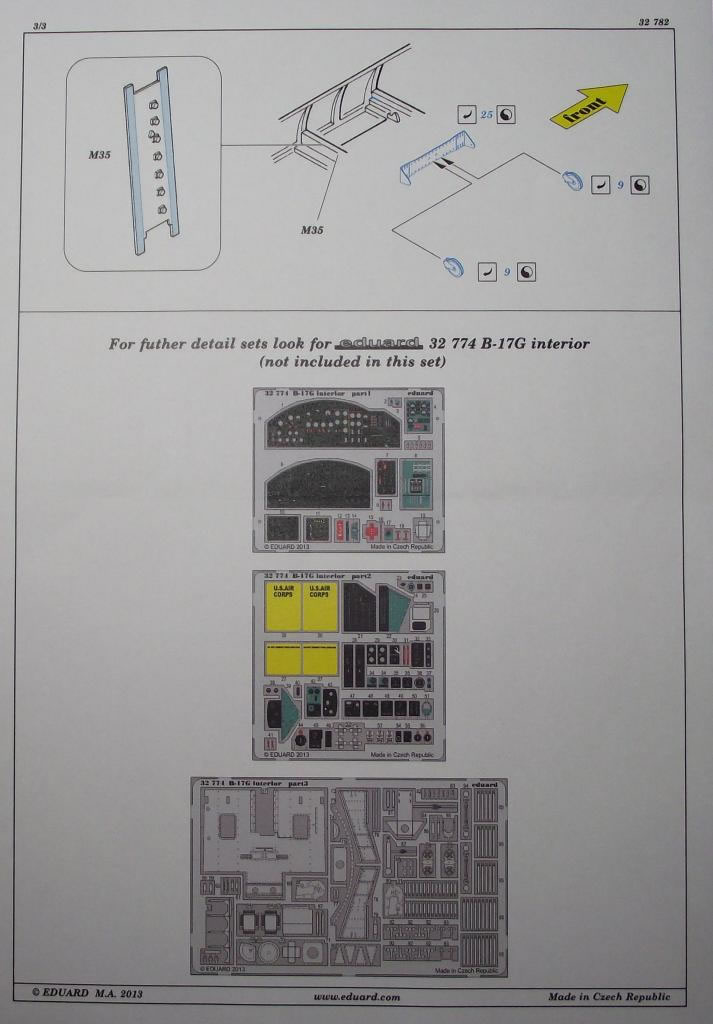 This bomb rack set is primarily designed to complement the Bomb bay set 32336 in my opinion. It's unfortunate that Eduard didn't include these parts in one set and call it the Bomb bay upgrade set. With a UK retail price of £18.40, more expensive than the Bomb bay set, it does not represent the good value of some of the other sets here. This is the same price as the brilliant Front interior set.
If you have the Bomb bay set, you wont want to add the plain plastic racks to all that extra detail, so you will probably buy this set... I think Eduard know that...
Thanks to Eduard for releasing this set, thanks to my wallet once again for buying it!
© Nigel Frampton 2013
This review was published on Saturday, September 14 2013; Last modified on Monday, February 22 2016