True Details | #32018: P-61 Wheel Set
Reviewed by Nigel Frampton
Let's look at this lovely set of wheels from True Details of America. The kit wheels are not only vinyl tired, but are also a real let down for an otherwise gorgeous model.
These are the kit parts which make up the nose wheel: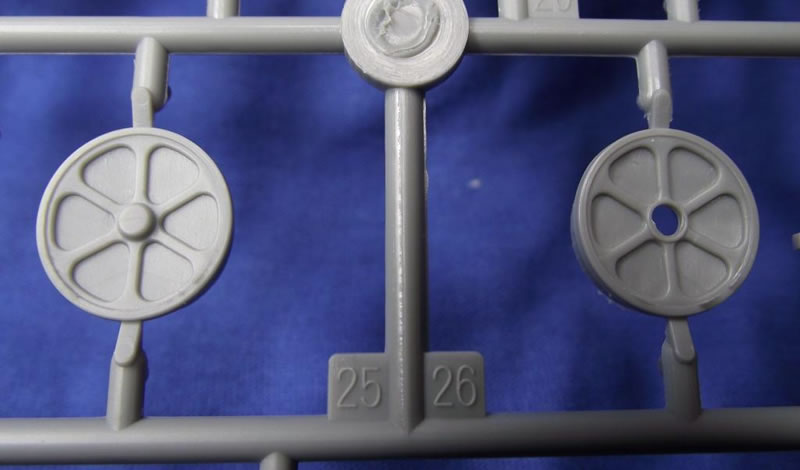 The main wheel inner and outer: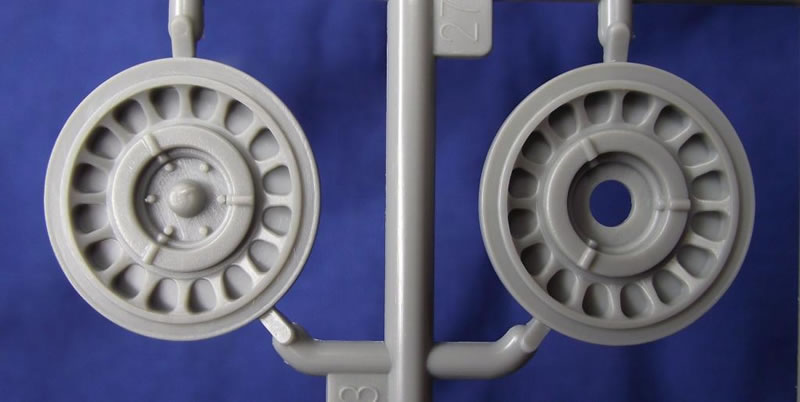 These are the kit tyres. They really do let down an otherwise lovely model.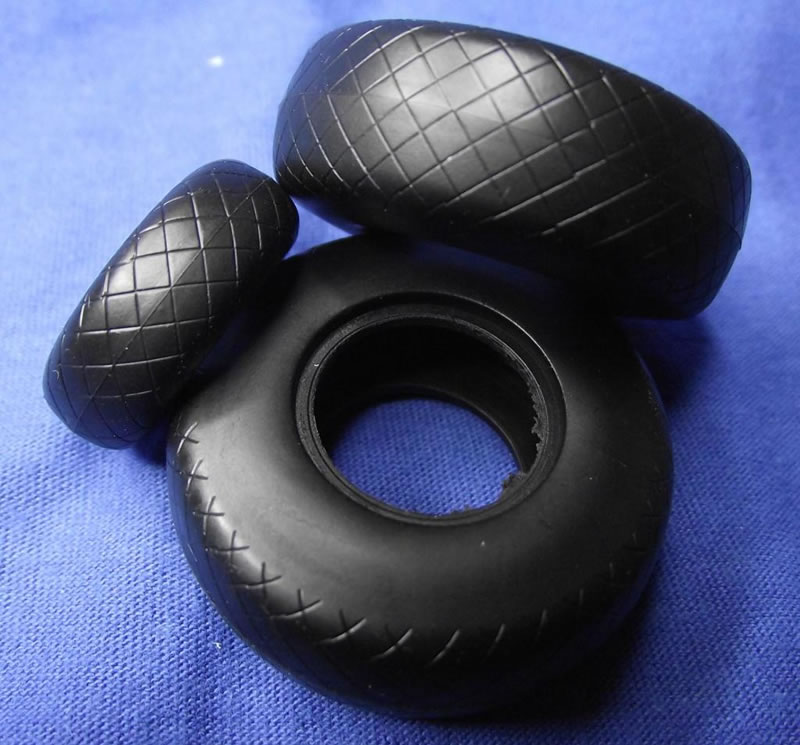 So, here we have the True Details wheels, which are nothing short of a massive improvement over the kit parts.
The packaging, the normal blister pack, packed out with dense foam to prevent damage in transit: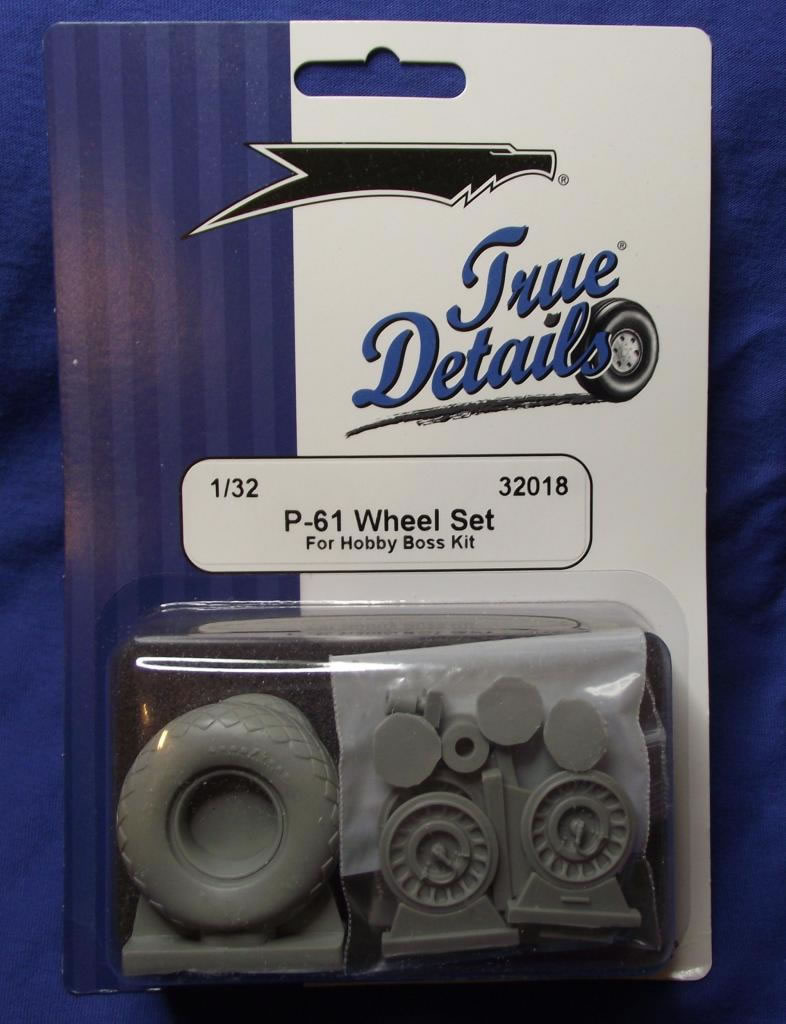 When we cut open the packaging, this is what's inside. We have separate inner and outer wheel parts for all three wheels, spacers to between them and beautifully cast tyres.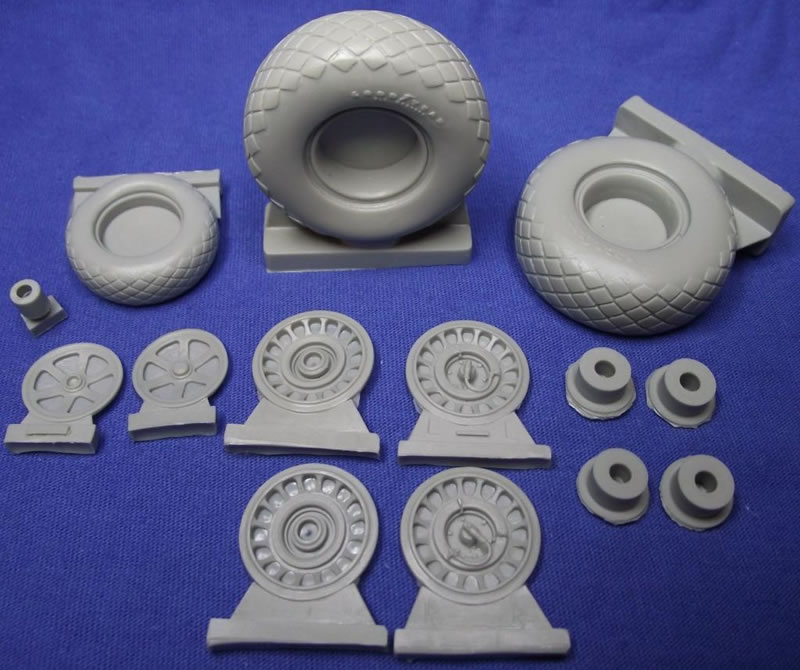 As you can see from the instruction sheet, the set is very simple to use: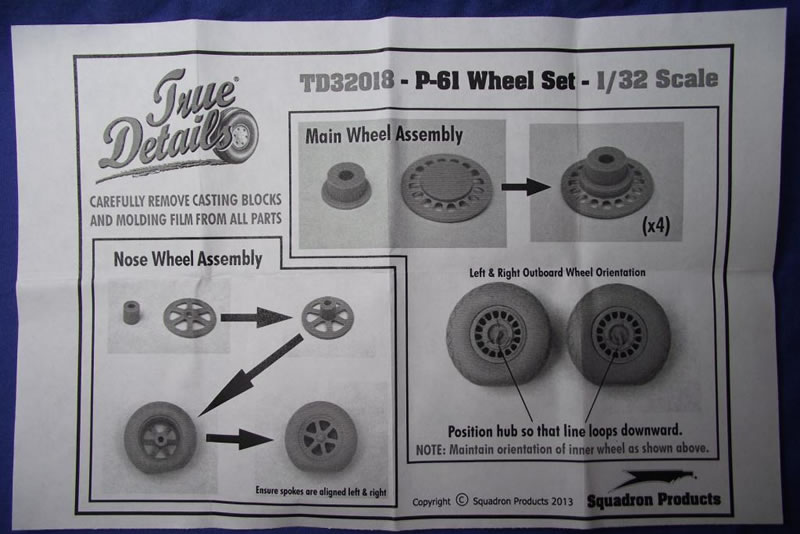 The nose wheel is a massive improvement over the kit parts: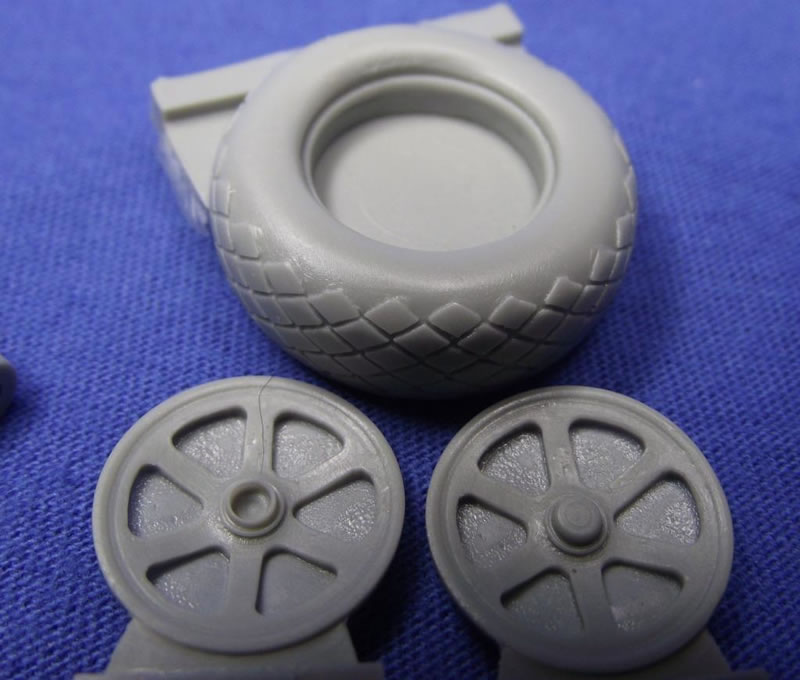 As are the main wheel parts: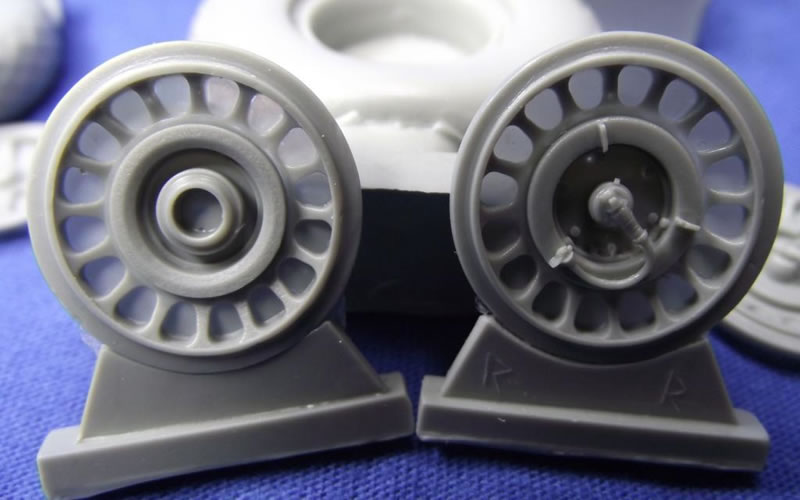 And the tyres: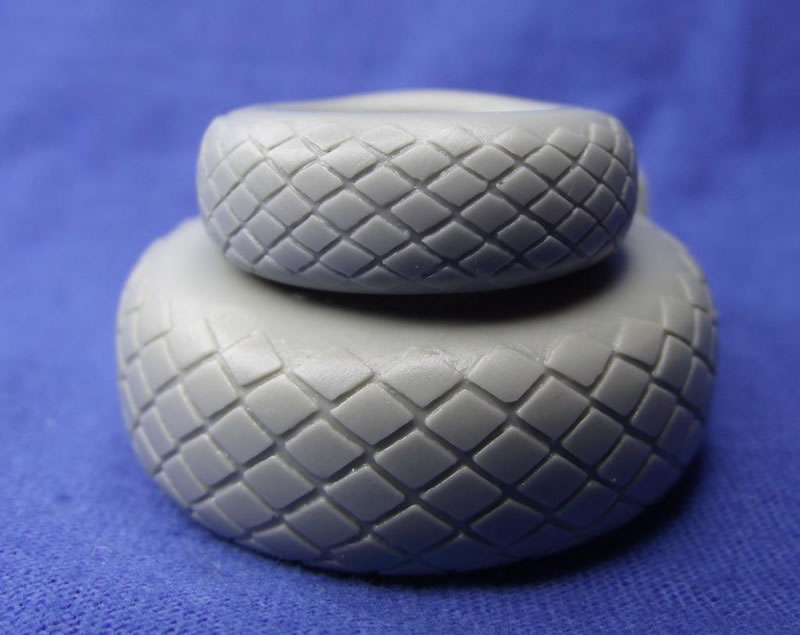 Overall, I feel this set is a MUST if you want to build a great P-61 model. Every part is beautifully cast, and are accurate with the see through slots in all the wheels, which would be fairly difficult to replicate with the kit parts, then there's those tyres...need I say more?
In case your wondering just how big these wheels are...here's the vinyl tyres against a 10ml Tamiya paint pot: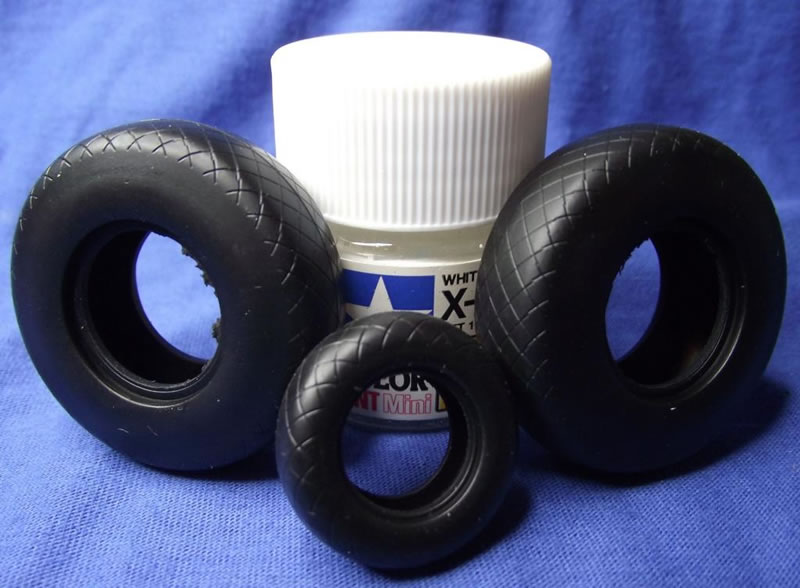 Big, eh!
Thanks to True Details for making this lovely set, to Hannants for providing the set at the UK price of £9.40 and my wallet for purchasing it.
© Nigel Frampton 2013
This review was published on Saturday, September 21 2013; Last modified on Wednesday, March 16 2016