HGW | #132525: P-61B Black Widow Seat Belts
Reviewed by Nigel Frampton
This review covers the HGW seatbelt set for the Hobby Boss 1/32 P-61B Black Widow. The set number is 132525.
The set consists of a fabric sheet for the belts themselves, measuring 58mm x 78mm and having 39 belt parts laser cut out of it. There is also a sheet of PE, made by Eduard, which covers all the buckles and brackets for the belts. This little fret is 45mm x 38mm and has no less than 50 parts on it.
The packaging is very Eduard-esque with the parts, a card insert and instructions.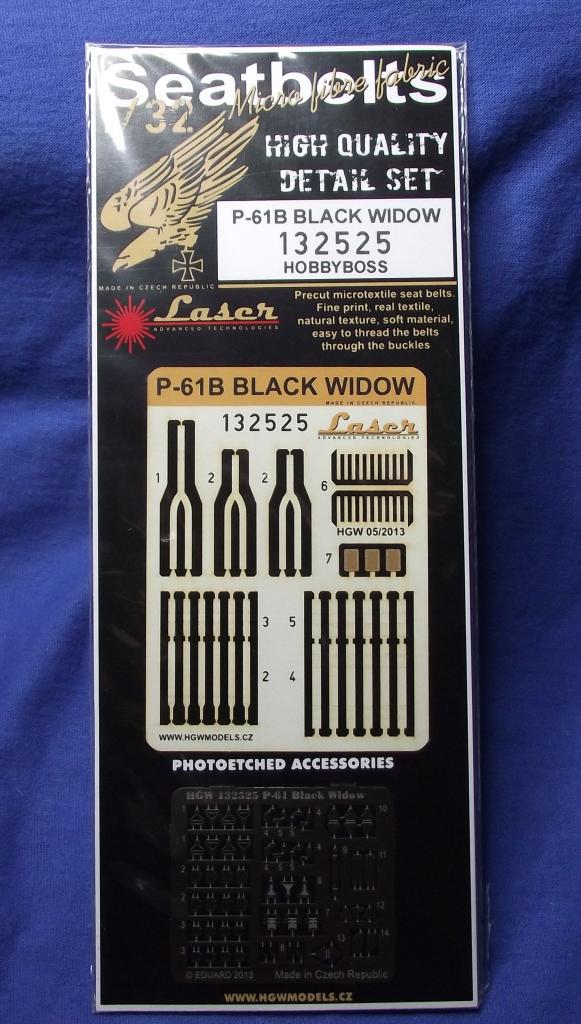 The lovely fabric sheet is shown here and as you can see, removing the belts is just a case of snipping the ends off the belts as these are laser cut. At this point I will mention that some of the older HGW sets are not in fact laser cut and must be cut out all around their periphery. In my opinion, the laser belts are far better and easier to use.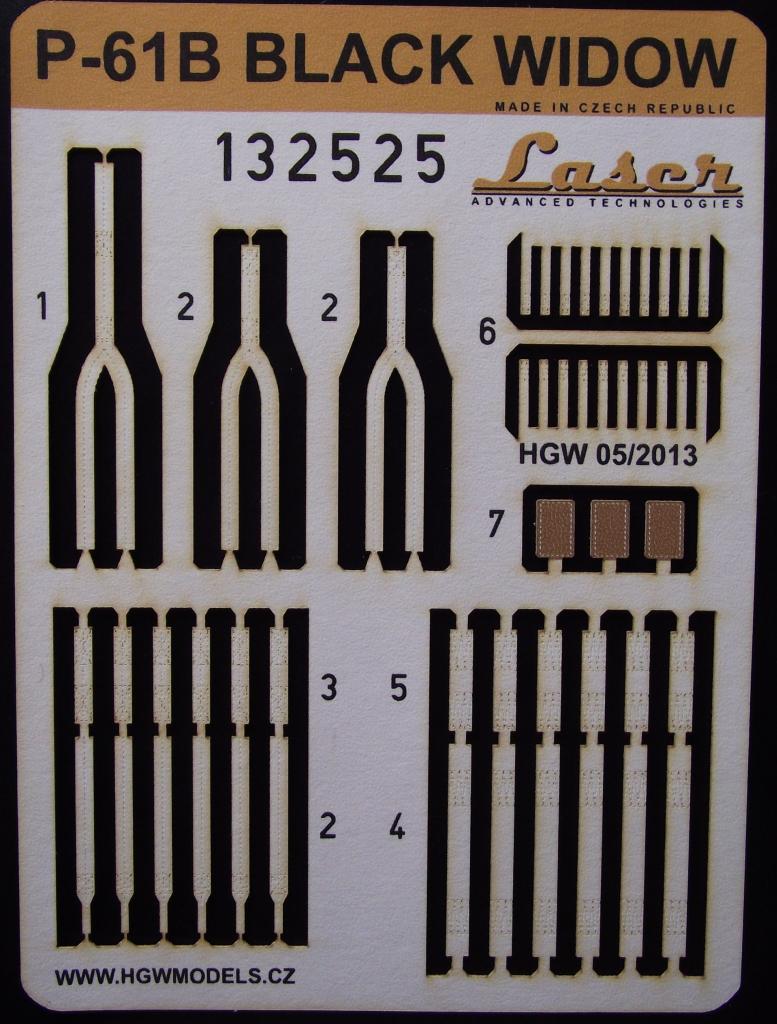 Here we can see the PE fret covering many buckles and brackets. As we will see in the instruction sheet later, HGW also include all the hardware to mount the belts onto the relevant point on the seat. If the kit part has the mounting omitted, HGW flies to the rescue and includes it in this set.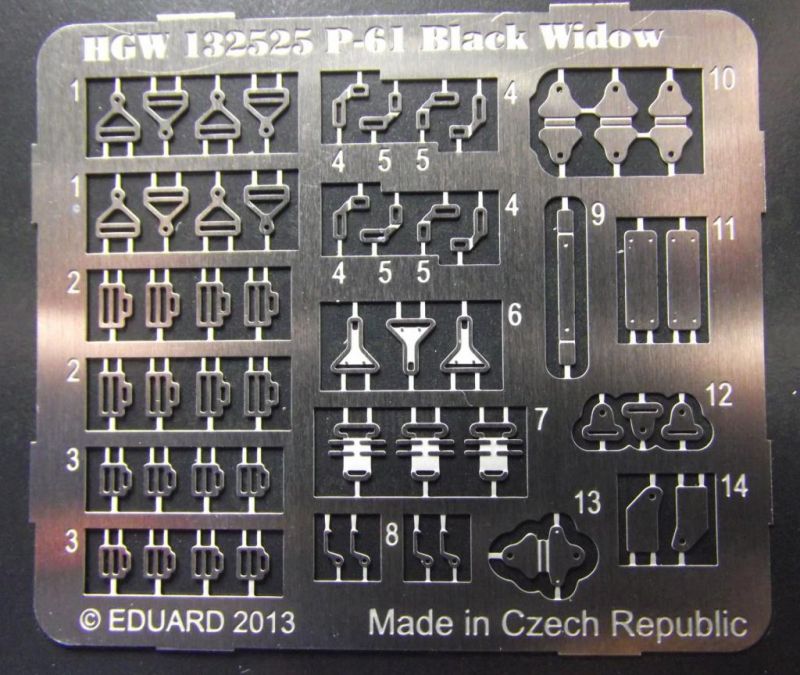 A study of the instructions gives a good clue as to what is actually in this set and how realistic it will all look.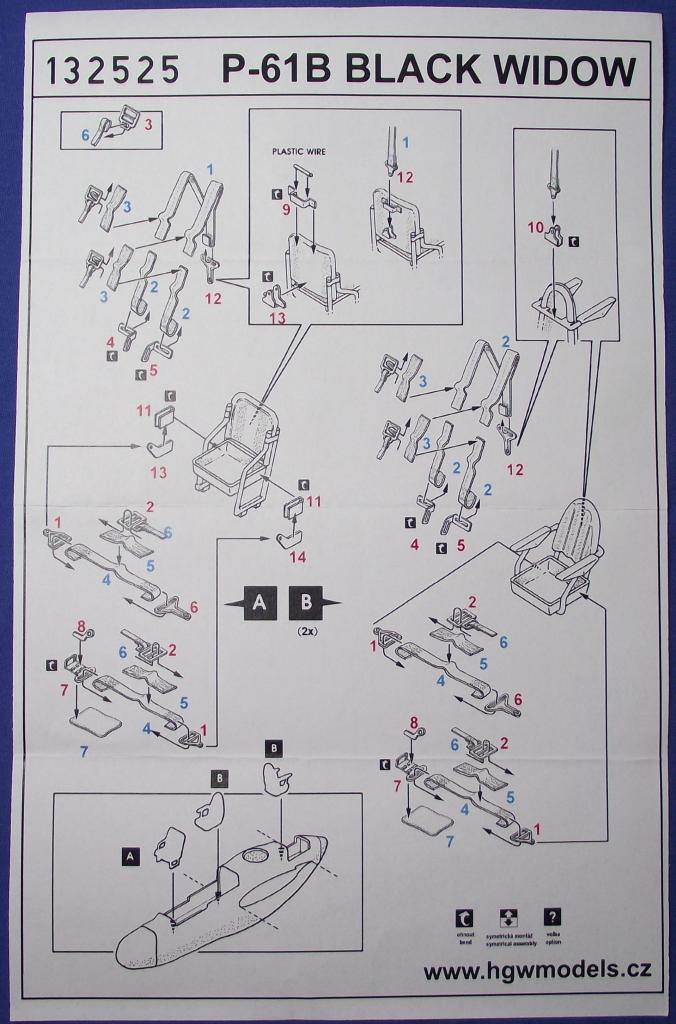 If you do a search on the net for HGW you will find some amazing images of how real these belts can look. The HGW site gives hints and tips on using their products.
I purchased this set from HGW directly through their eBay shop at a cost of £11.15 GBP plus P+P. Thanks to HGW for producing the set and thanks again to my wallet for buying it.
© Nigel Frampton 2013
This review was published on Monday, September 23 2013; Last modified on Wednesday, March 16 2016