Eduard | #32333: P-61A/B Exterior Part 1
Reviewed by Nigel Frampton
This is my first Eduard review for the HobbyBoss P-61, covering the exterior.
The Eduard exterior set, part number 32333 consists of two frets of unplated photo etched brass. There are many grilles, access panels and those much talked about spoilers.
Fret 1 measures 144mm x 70mm and contains 72 parts.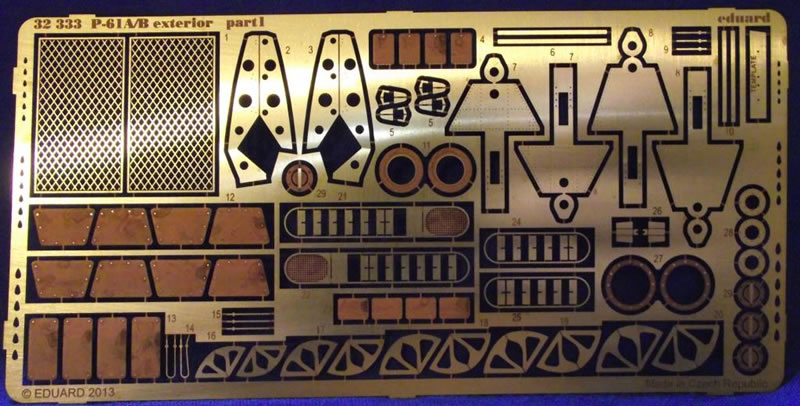 These parts are replacements for the kit parts which mount the cannons under the fuselage. The kit parts are OK, but if you are building your model with all the belly panels open these will improve the look of the area.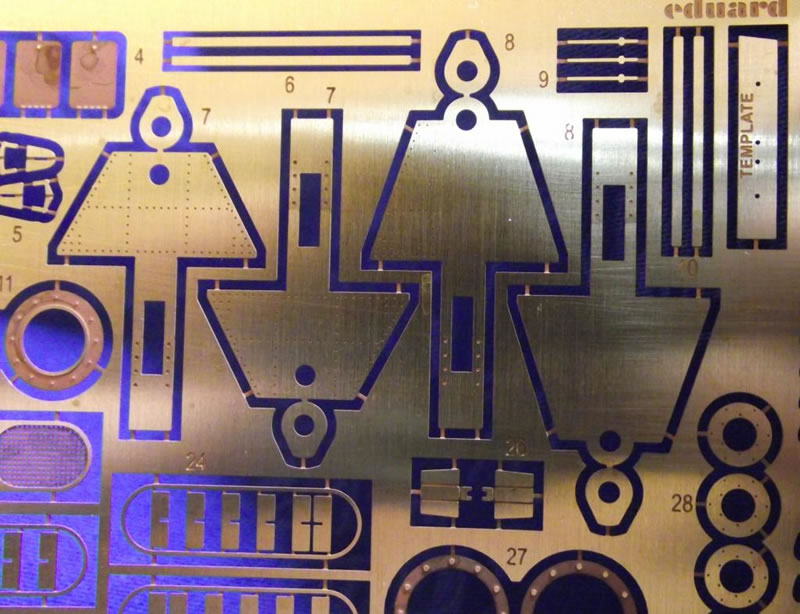 The splitters for the massive air intakes in the wing are supplied with the kit as PE items, but according to "Tigger" Wilkes' build in July Model Aircraft International (MAI) they are too small. Eduard have come to the rescue with a complete assembly for the intakes. This includes two sets of vertical slats and one horizontal splitter.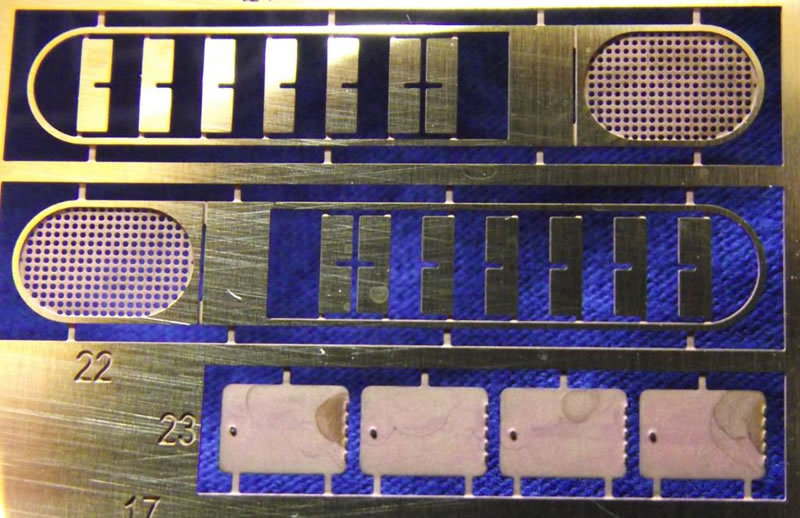 Moving on to fret 2, we have a plain unplated brass fret measuring 139mm x 70mm containing 32 mainly large parts.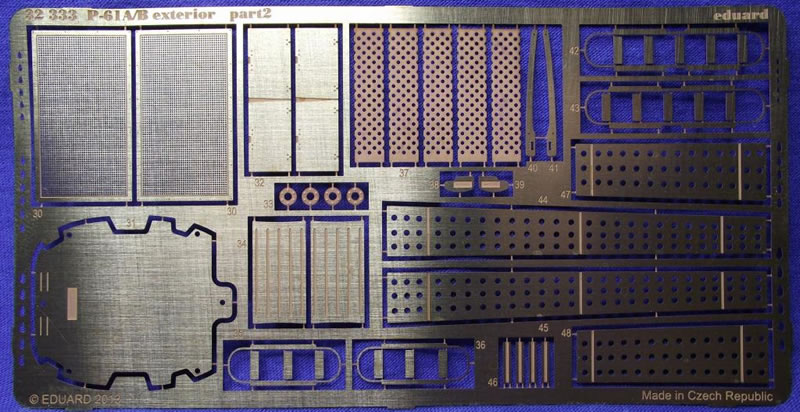 Note the spoilers which are here to replace the PE items supplied with the kit. As nice as they are, they are actually useless if portrayed as instructed in a raised position. This subject has been discussed much on every forum. It is apparent that these spoilers are never both raised as they act as the aircraft's ailerons, therefore impossible to have both raised at the same time. I will cut open the wing slots and use these in their lowered position.
There are two large grilles which are a part of a 3 piece sandwich to replicate the large grilles below and behind each of the engines. The grille is beautifully etched and is faultless on my example.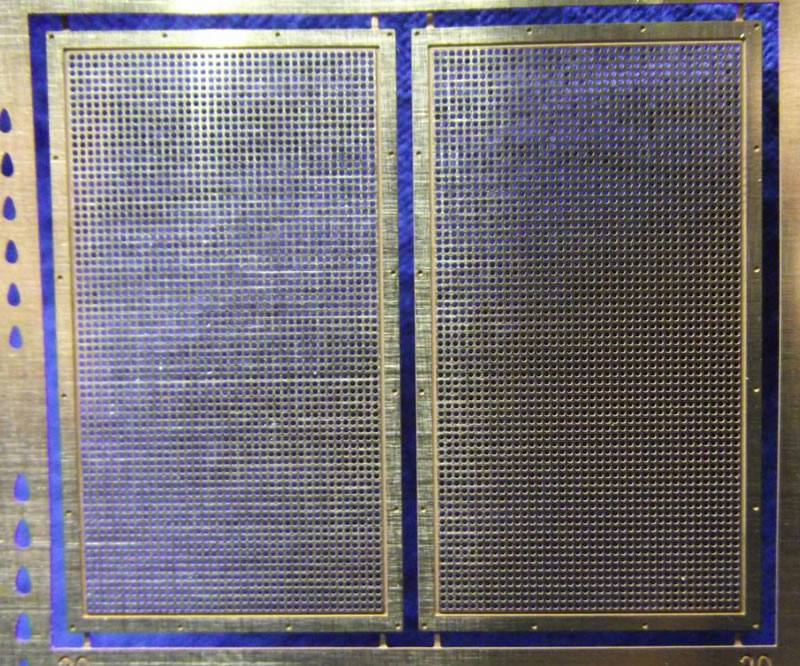 Moving on to the instructions, they are supplied as black and white A5 sheets in the set, I have downloaded and printed them in A4 full colour for this review.
The first of two sheets... Note the steps for the rear entry hatch in the bottom right hand corner, very nice indeed.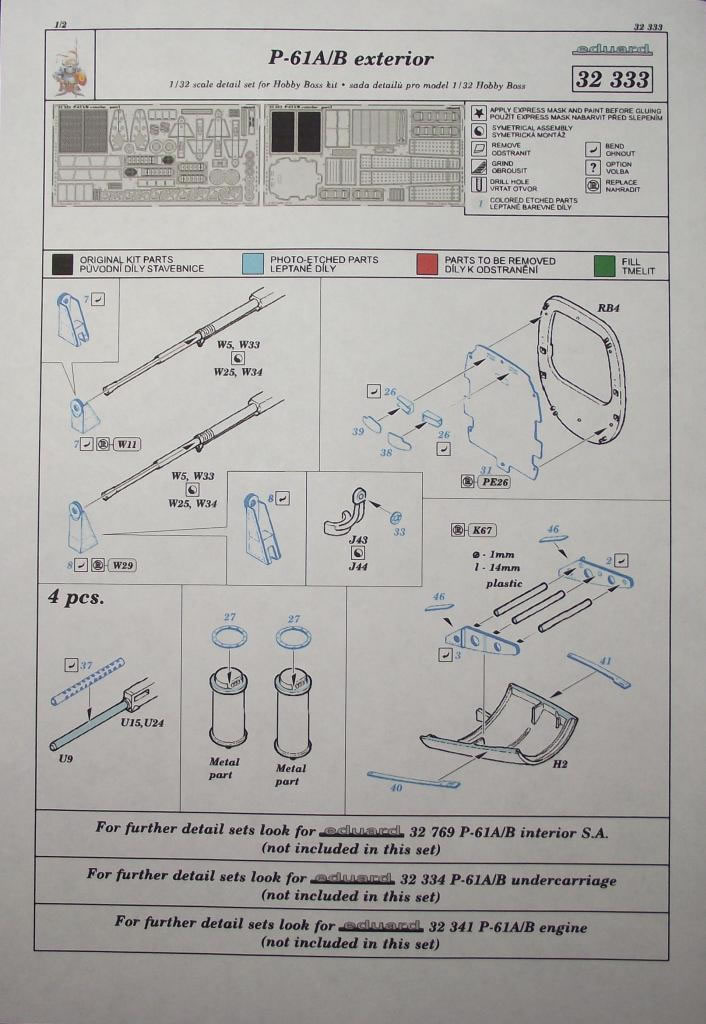 The second sheet... Here we can see the lovely PE for the large air intakes, a very eye catching point of the model in my opinion. Note also the 3 part grille for the bottom of the engine nacelle...nice!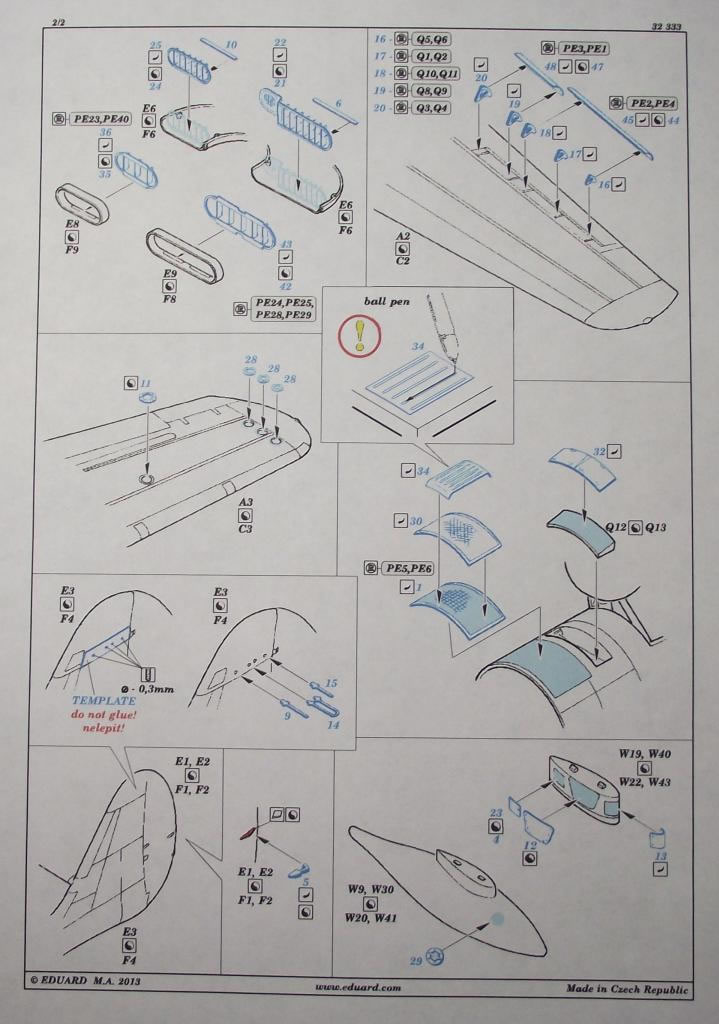 © Nigel Frampton 2013
This review was published on Tuesday, September 24 2013; Last modified on Wednesday, March 16 2016