Contact Resine | 32040: P-47 Wheels
Reviewed by Chris Sherland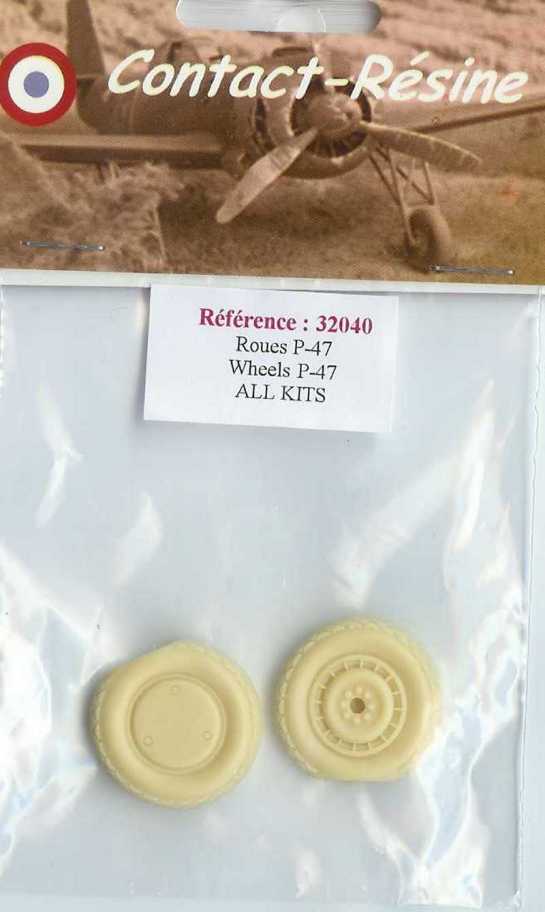 Contact Resine has released a set of weighted resin wheels for the P-47 Thunderbolt. These are nicely cast replacements from beautiful masters for use on the Revell or Rutman kits. These may indeed be the wheels that are to be included in the Redux 1/32 Razorback kit that is due out in Summer of '06.
These are the hubbed wheels seen on many early model Thunderbolts from the C through some of the Bubbletop models. Many photos of Thunderbolts show a variety of wheel styles, 6 and 8 spoke types, and these hubbed versions. Ultimately you'll need to do your homework on the specific aircraft you are doing, and possibly the time frame as well. It seems likely that a set of the 6 and 8 spoked versions could be coming from Contact Resine as well. We shall see.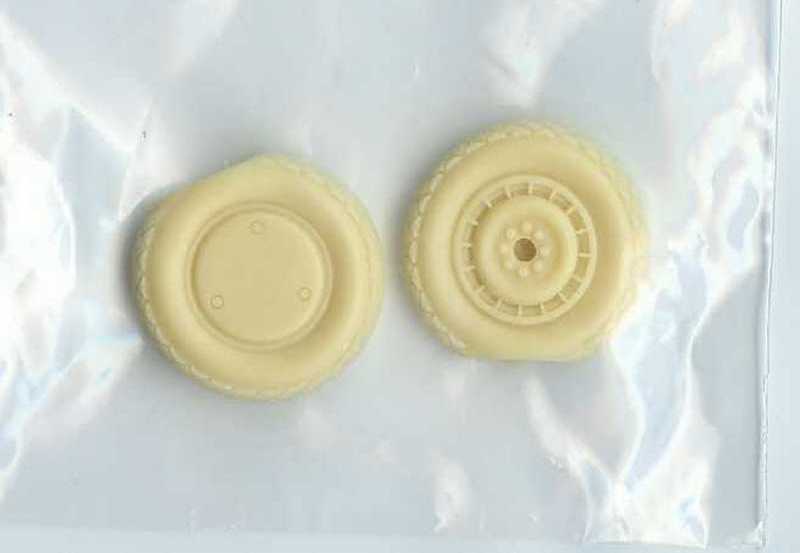 Thanks to Design and Marketing Intl. for the review sample.
© Chris Sherland 2006
This product is available from the following LSP sponsors
This review was published on Saturday, July 02 2011; Last modified on Wednesday, May 18 2016