HGW | #132501: Luftwaffe Fighters Standard Seatbelts
Reviewed by Kevin Futter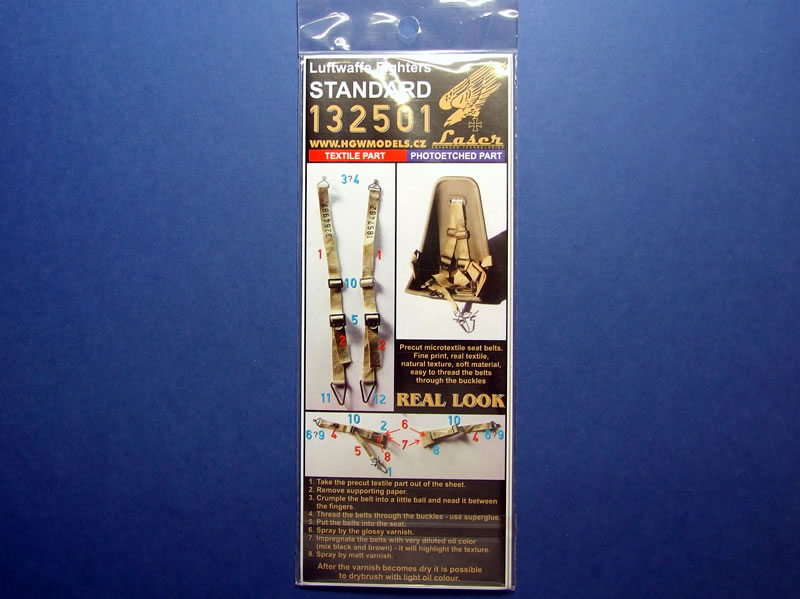 Czech firm HGW has a burgeoning reputation for finely-crafted aftermarket details, and their range of microtextile seat belt sets is a good example. Early releases required the modeller to manually cut around some pre-printed shapes in order to obtain the required 'fabric' parts. HGW has since evolved the product to consist of pre-cut belt shapes that simply need to be cut free from their paper fret, and is distinguished from the earlier range by the 'Laser' moniker.
One of the company's newest additions to this range is a seat belt set designed for Luftwaffe fighters, called "Luftwaffe Fighters - Standard". The set consists of a small photo-etched fret of buckles and latches, and a pre-cut paper fret ("microtextile") containing the fabric belt parts.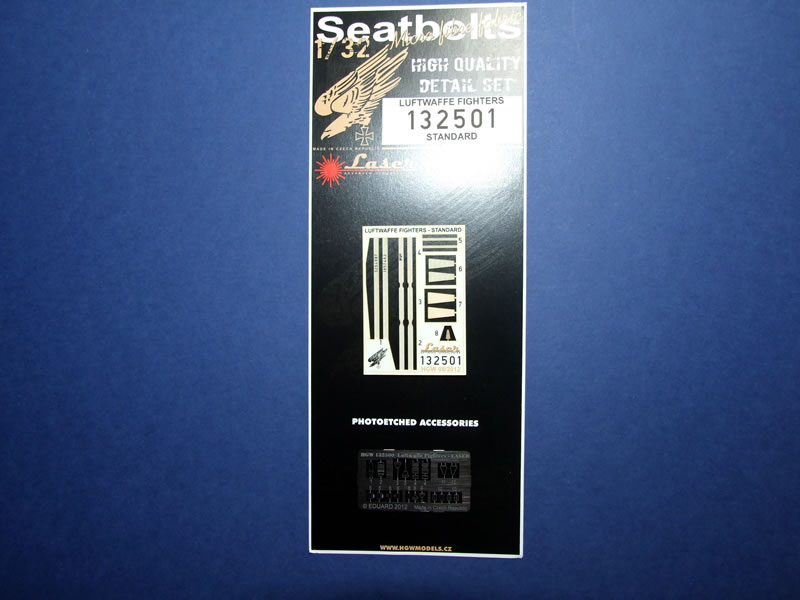 The photo-etched fret is by Eduard, and is thin and very finely etched: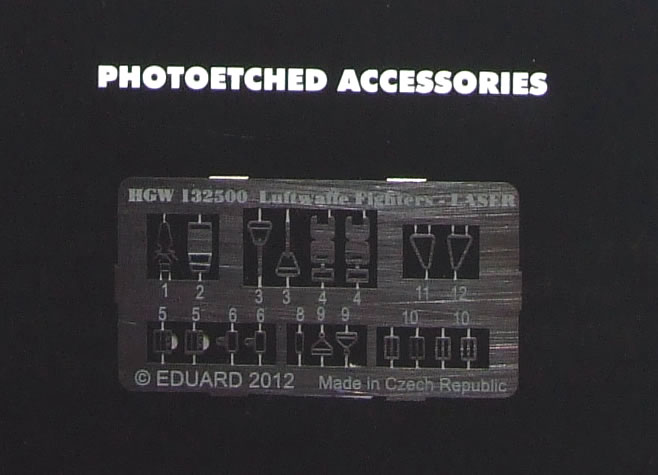 Each part is clearly numbered for easy identification during assembly.
Of course, what sets this apart from most aftermarket seat belt sets are the separate microtextile belt parts. They are very thin, and very cleanly cut on the fret, with crisp edges and a subtle but very convincing fabric texture.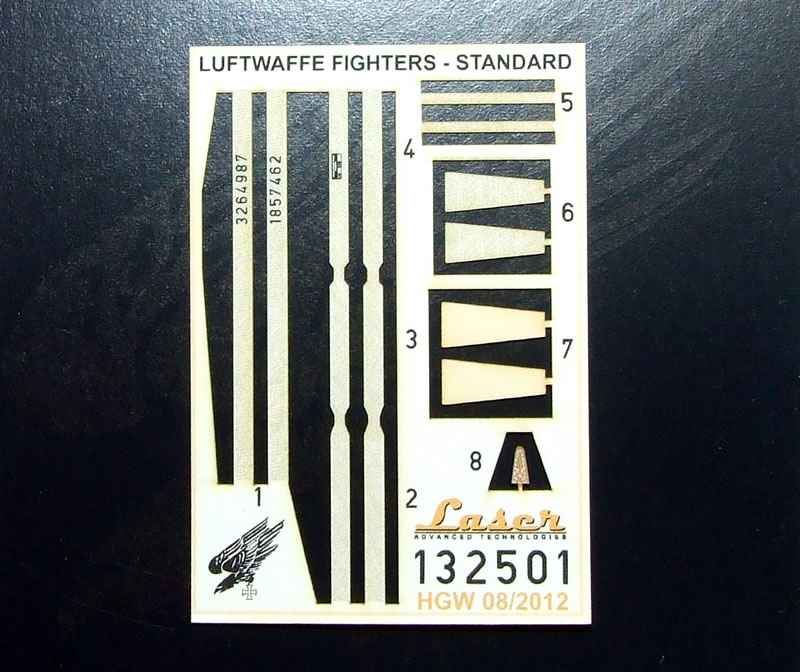 Most impressive are the finely-printed numbers on two of the straps, plus a tiny data placard on a third. The photo shows it at least four times actual size, so that's some really amazing printing. Part number 8 has some fine stitching printed onto it, though this seems a little less convincing.
The assembly instructions are included on a separate card that forms the front of the package, and consist of three labelled photographs and an 8-point list of directives: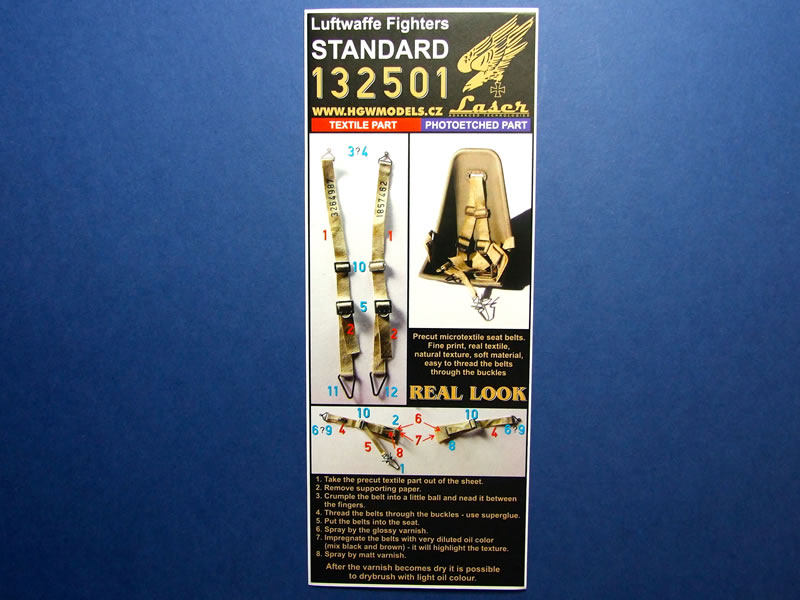 The most interesting instruction is #3, which tells you to crumple the belts up prior to assembly, presumably in order create some random texturing and enhanced naturalism. Time constraints prevent me from testing the assembly sequence for this review, so I'm unable to ascertain how doing so might affect threading the straps through their photo-etched buckles. It's fair to assume that HGW has tested this themselves or they wouldn't be recommending it! I suspect that even if you skip this step, they'll still look fine, and at least effective as photo-etched seat belts.
Conclusion
With the one caveat that I have not been able to test the ease of assembly, I think this looks like a very fine set indeed. It will undoubtedly take careful work to assemble, but I have no doubt the result will be superior to standard photo-etched solutions pre-printed or otherwise. I hope to be able to test their assembly during a build soon.
Thanks to HGW for the review sample.
© Kevin Futter 2013
This review was published on Wednesday, October 02 2013; Last modified on Wednesday, October 02 2013