HGW | 532035: 5 Colour Lozenge Faded Aircraft Rib Tape
Reviewed by Kevin Futter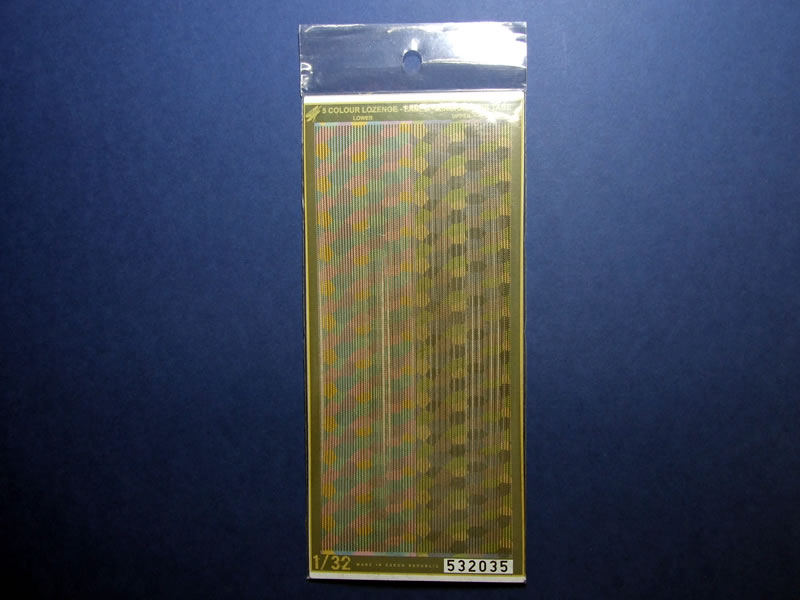 Czech firm HGW has released a set of decals comprised solely of 5-colour lozenge-patterned rib tapes for WWI aircraft. The packaging is a little obscure, and in fact I only became aware that it contained decals when I read the warning sticker and instructions on the back: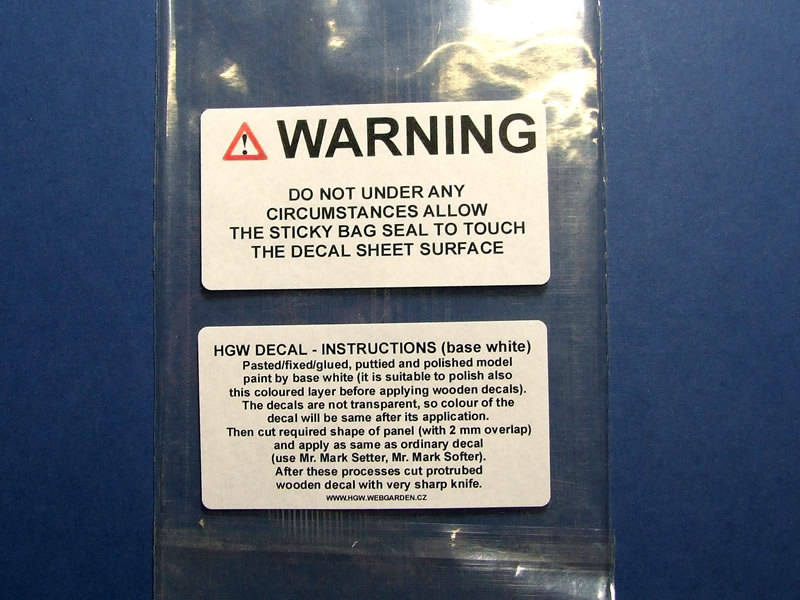 Clearly the instructions are intended for a different set of decals, so this probably needs tidying up for future releases.
Still, they certainly didn't look like decals in the pack to me, and it's only when you remove them from the packaging that you can fully appreciate exactly what they are: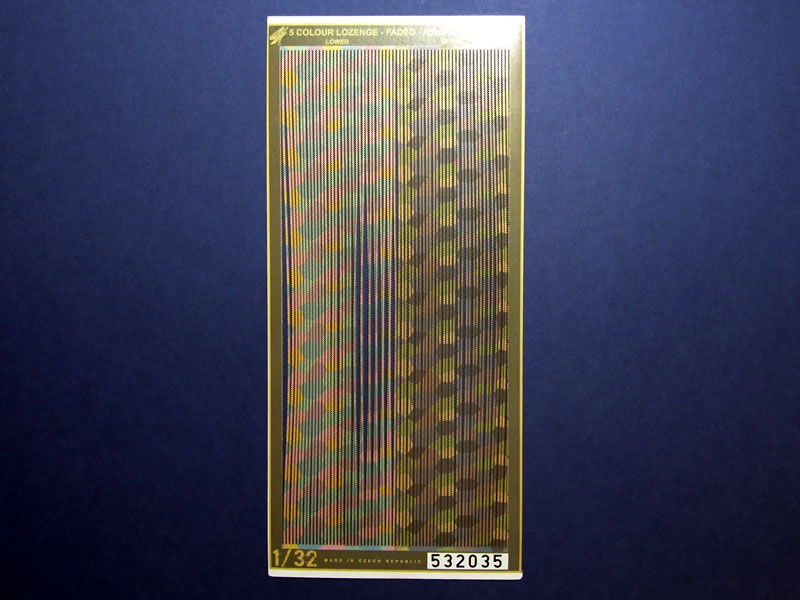 They are in fact very thin strips of decal with saw-tooth edges that are attached to a frame top and bottom. The two lozenge pattens (labelled "LOWER" and "UPPER") have been printed over the entire left and right halves of the sheet respectively, presumably prior to the strips being cut. The effect makes it appear as if the set consists of a series of zig-zag lines over the lozenge-patterned background on the backing card. This close-up however confirms the true story: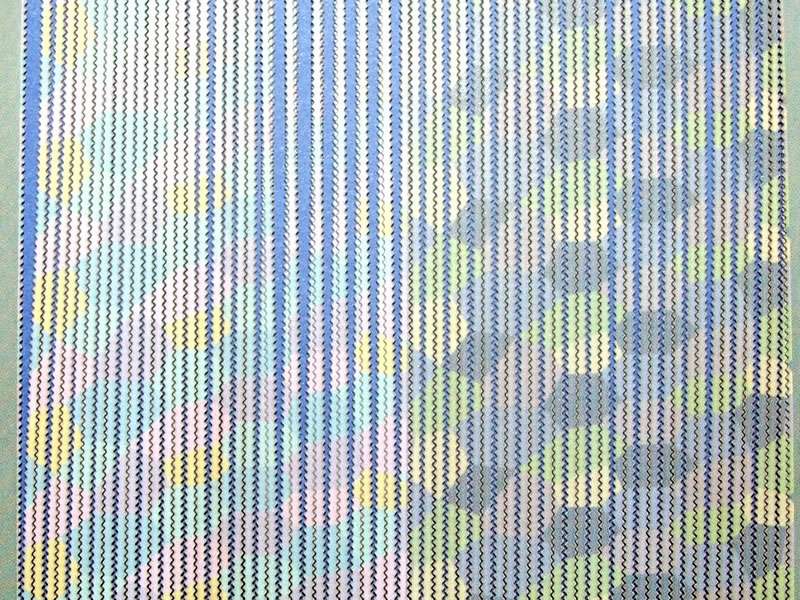 The precision exhibited by those saw-tooth cuts is staggering; each measures around 1.5mm across at its widest point. There is some brown staining on the rear of the sheet, running down the cut lines, which suggests the possibility of the saw-tooth pattern having been cut by laser. The printing itself is clear and sharp, with clean lozenge demarcations and even colours. No indication is given as to who printed the decals though.
Clearly this product aims to exploit the currently popularity of Wingnut Wings kits, though the rib tapes can obviously be used on appropriate subjects from other manufacturers too. Whosever kit they are used on, I suspect they will require careful measuring, cutting and handling. I dread to think of the chaos that would ensue should they have a tendency to fold up on themselves once free of the backing paper. Of course, all decalling requires care and attention, so this is hardly a criticism.
Conclusion
This set offers the opportunity to add some really nice extra detail to a WWI build with a lozenge-pattern finish, and if that's your goal then I highly recommend this set. With due care I'm sure it will produce excellent results.
Thanks to HGW for the review sample.
© Kevin Futter 2013
This review was published on Thursday, October 03 2013; Last modified on Thursday, October 03 2013