AMS Resin | 32086: Corrected Props and Spinners for 1/32 HobbyBoss P-61
Reviewed by Nigel Frampton
Here's the set, AMS 32086 as delivered in two sealed bags, wrapped in bubble wrap inside a very sturdy cardboard box. It got to me from the good old USA totally undamaged.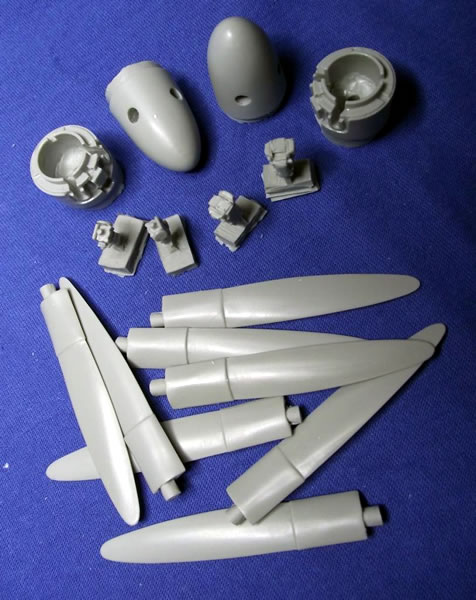 As you can see the casting is first rate, with no air bubbles whatsoever and the resin is of a very high quality soft version.
In the next pic we can see the gear casing covers and one of the two units that come with the set, I think this one is a spark advance unit. (If I'm wrong please PM me and I'll edit the wording here.)
Just look at this casting, some of the sharpest detail I've ever seen!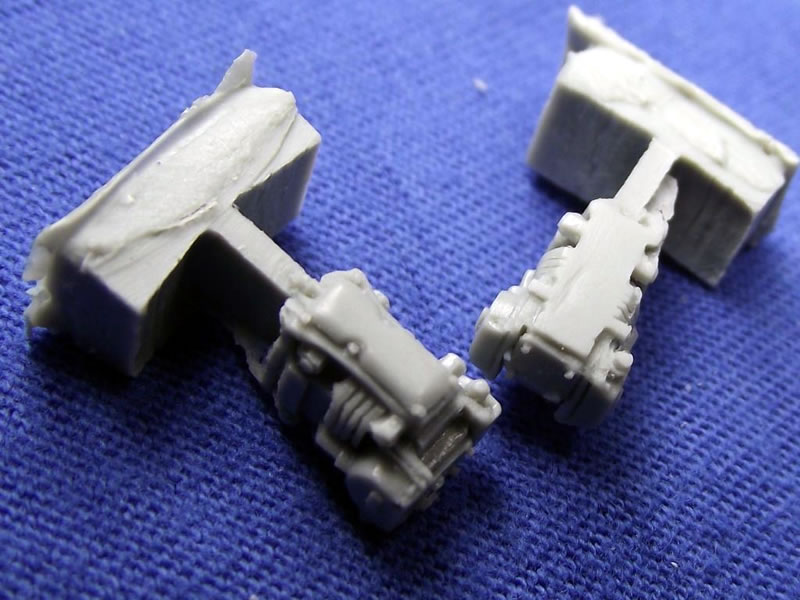 Here are the prop governors, again beautifully cast.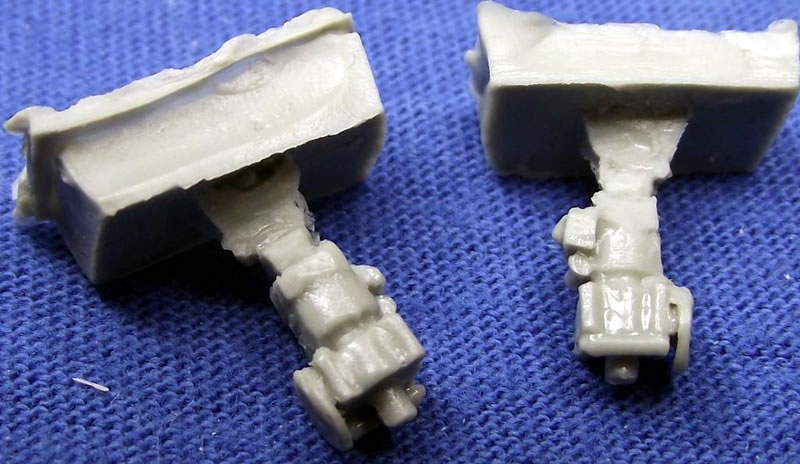 Finally, we have the instructions, which are very simple indeed, but clear, if you understand what the parts are. I would have liked some pics describing the parts, or a drawing showing how it all goes together.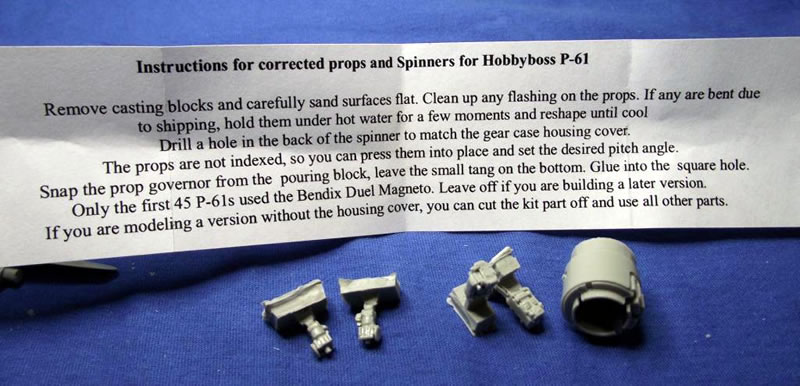 Overall, I feel this set is cleaner and more detailed than the Relish set, and does include instructions even though they are fairly simple. I recommend this set to anyone building the kit. See my relish props review to see just how off the kit blades are...
Thanks to Harold of AMS Resin for making this set and thanks to my wallet for buying it.
© Nigel Frampton 2013
This review was published on Wednesday, December 11 2013; Last modified on Wednesday, March 16 2016