DACO Publications | Lockheed (T)F-104G Starfighter
Reviewed by Andrew Birnie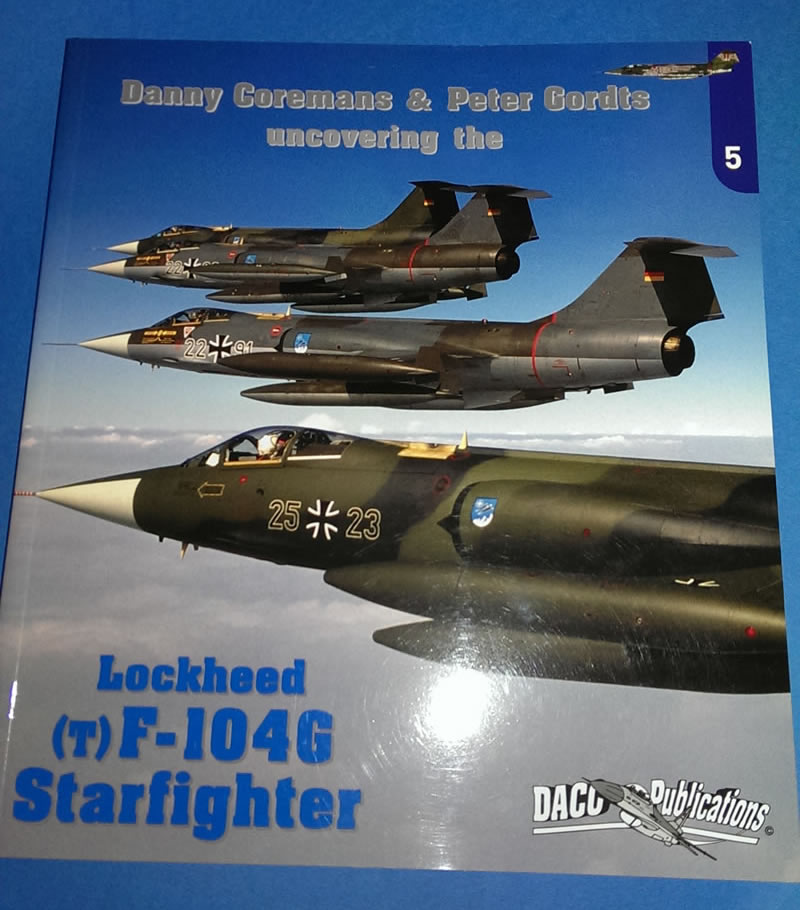 One of the first airshows I went to was at RAF Finningley in Yorkshire, and the abiding memory is of Dutch, Danish, and Norwegian Starfighters hurtling down the runway seemingly destined never to take to the skies, but then inevitably the slender iconic aircraft finally broke free of the earth with a thundering whooping sound that left the hairs on the back of your neck standing tall.
Far from the first book by DACO, you get the impression that as a Belgian, this is the book Danny Coremans' company was destined to publish - it is the reference bible on the F-104G Starfighter.
The soft cover book by Danny Coremans and Peter Gordts contains 160 pages chock full of photographs on its high quality paper of every nook and cranny of the F-104G, with the vast majority of subjects coming from Belgium, the Netherlands, and Germany. Also featured are photographs of the ordnance carried, and both the Lockheed and Martin Baker ejector seats.
Rounding off the book are drawing by Willy Peeters of the cockpit panels, plus 1/72 and 1/48 scale drawings by Danny Coremans of the F-104G, TF-104G, German F-104G, and Dutch Vogel-based F-104G.
They say a photograph is worth a thousand words, if that be the case, there are more words in this book than stars in the night sky. The first run of the book sold out, and the second is doing likewise, so if you want the perfect reference book to turn your Starfighter model into a masterpiece, buy this fantastic book soon. Daco also produced a limited edition in German which is still available.
---
© Andrew Birnie 2013
This review was published on Wednesday, December 18 2013; Last modified on Tuesday, April 26 2016