Part | Sopwith Camel F.1
Reviewed by Kevin Williams
Part, a Polish producer of PE details sets (www.part.pl), has created this comprehensive P.E. set for the Sopwith Camel, designed for the Academy kit, but would also work as easily for the Hobbycraft kits I'd imagine. While not a new release by any stretch, this will be my first review for the LSP community, so please bear with me while I attempt to get it all sorted out. For those that are not familiar with Part, they have been producing PE sets for many years now for both aircraft and armor. Not as well known as Eduard, they are becoming more and more common in the west through better distribution. In general, their sets are a little more detailed and extensive than Eduard sets. If any of you are familiar with the Aber PE sets for armor, they are almost as insane as those sets.
MSRP: Roughly $28 US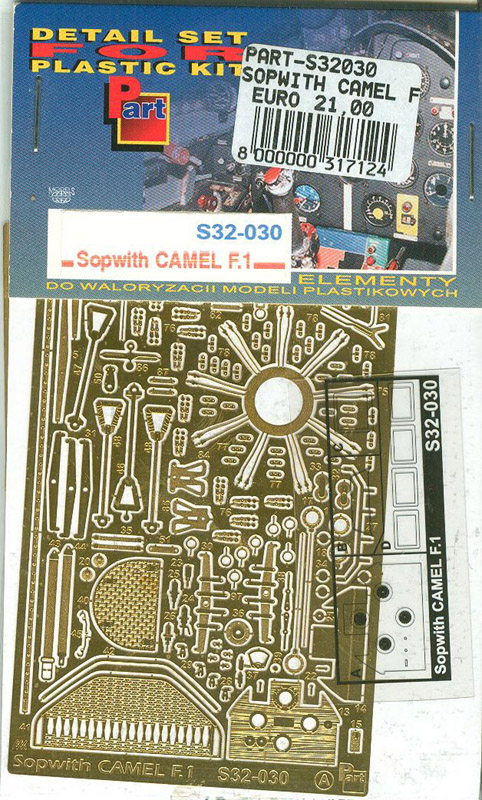 Fret 1: This fret contains very delicate spoke wheels, tail skid, control surface actuator links, wire attachment points and misc. pieces.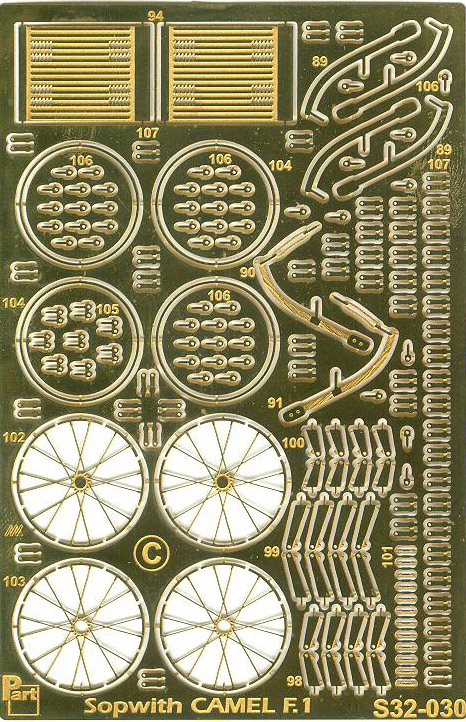 Fret 2: This fret contains a very nicely done wicker seat, engine wiring harness, interior components, stitching, cowl ring, control cable reinforcement points, instrument bezels and levers, instrument panel, and more misc. details.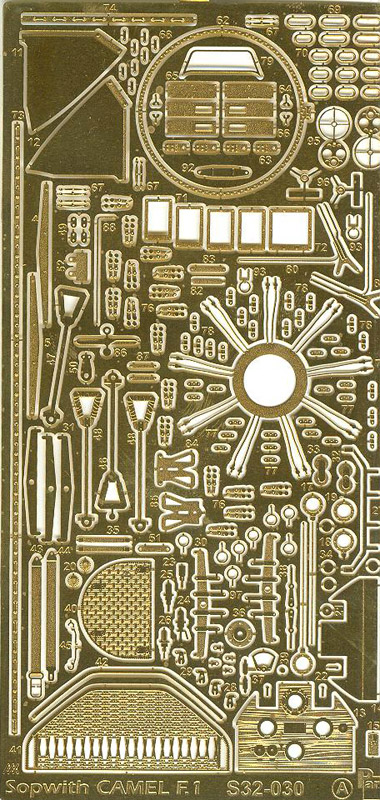 Fret 3: The third and last fret contains interior framing components, floorboards (very nice), prop boss, access step reinforcement, and more control rods and linkages for interior.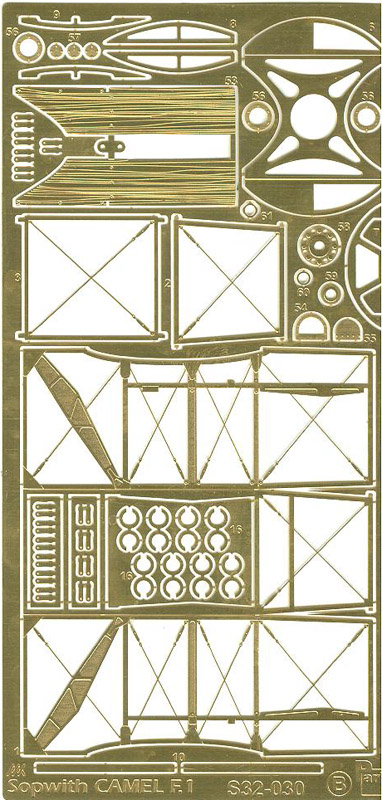 Acetate film: I think this is fairly self explanatory; instrumentation for interior and windscreen pieces.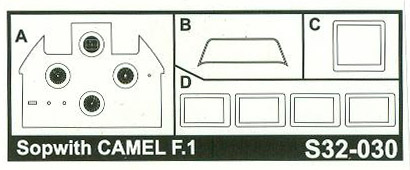 Instructions 1: Reasonably comprehensive, and seem to be well illustrated as well.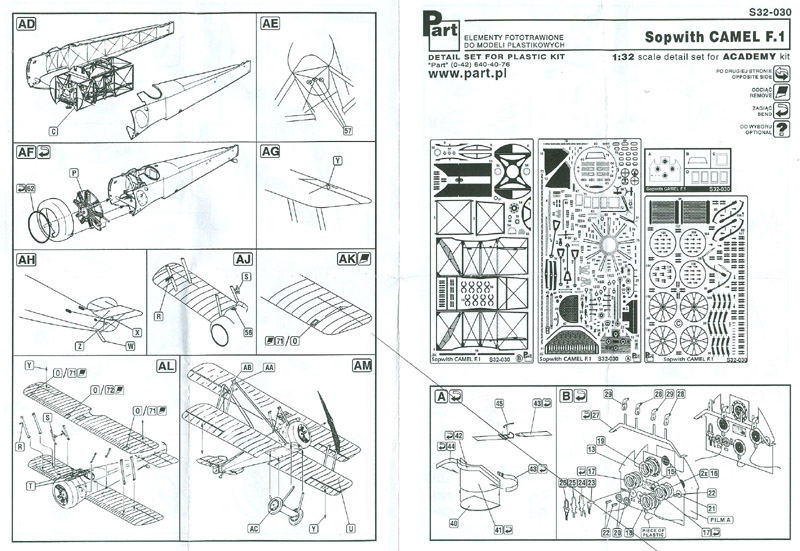 Instructions 2: See comment above.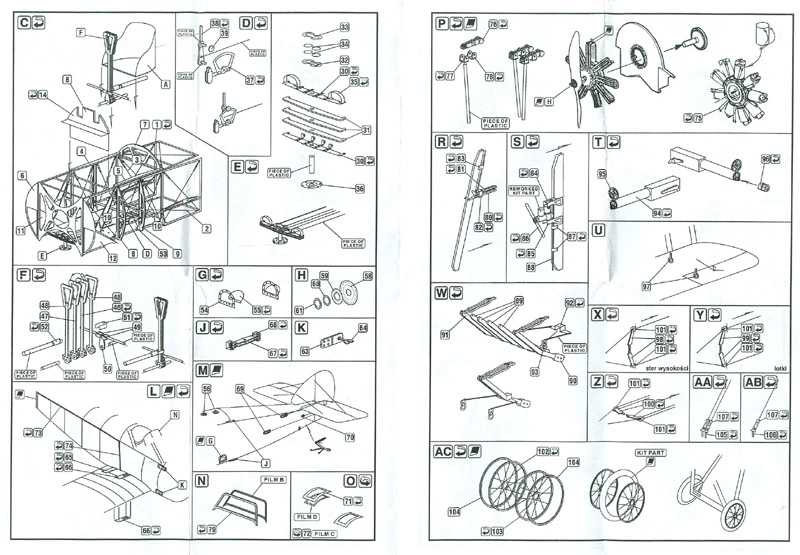 All in all, this is a very nice way to dress up any Camel kit, and though as stated above, is designed specifically for the Academy kit, could be used with equal ease on the later Hobbycraft kits, but I must say that special care would have to be taken, as many parts are very small and extremely delicate, (wheel spokes for instance).
Review set courtesy of a generous donation from Jeroen; thanks a bunch buddy.
There are two Hobbycraft kits that are considered the best options, those being kit #'s HC1694 (Clerget) & HC1693 (Le Rhone), both of which are re-tooled versions of the earlier kit from the same manufacturer.
(Note: A portion of this review was unceremoniously "liberated" from another review, modified, and used as a template for this review.)
Recommended reading/references:
Sopwith Camel, Albatros Productions
Sopwith Camel, Osprey Publications
Sopwith Camel Aces, Osprey Publications
Sopwith Camel, Kagero
---
© Kevin Williams 2013
This review was published on Saturday, December 21 2013; Last modified on Wednesday, November 05 2014