Grey Matter Figures | 1/32 Hispano Aviación HA-1112 Conversion
Reviewed by Iain Ogilvie
1:32 Hispano Aviación HA-1112 conversion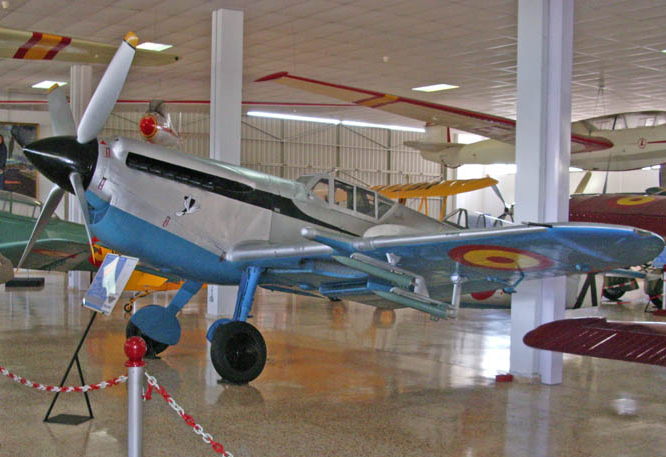 ---
I'm sure I'm not alone in having a bit of a 'thing' about rare and esoteric models when it comes to this hobby - but I've always had an interest in those late Spanish 109s with a Merlin up front. Perhaps it was living in Cambridge as a baby whilst they were constantly zooming overhead during the making of the Battle of Britain (I don't know about that - but my parents remembered it well...) - but it's most probably simply a combination of it's looks and the irony of having a Merlin powered Messerschmitt!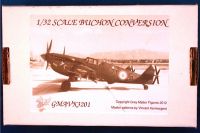 ---
This was yet another project I fancied having a go at - but it took Grey Matter Figures and that talented Vincent Kermorgent as a pattern maker to come up with the goods - and very good it is too! Looking at the instructions I notice the involvement of LSP stalwarts Derek Bradshaw and Radu Brinzan as well - so it looks like we're onto a winner!
I bought the kit last year at Telford - and was expecting the resin nose/prop etc., but was very pleasantly surprised to find a very complete package on opening the box - nose, prop, exhausts, instrument panel and cockpit details, fuselage underside, cannon, rockets and rails - all in resin, a photo etched fret with wing strakes, belts, grills and other details and a superb decal sheet.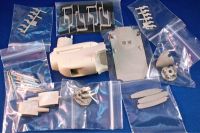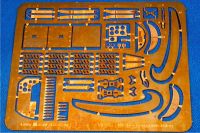 ---
All parts are very cleanly cast and will take very little time to prepare ready for use. Instructions are comprehensive to say the least - with all steps illustrated in colour step-by-step images of a model under construction.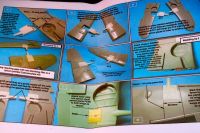 ---
Decals provide markings for two different Spanish schemes - Aluminium over Azure blue - 71e Escuadron in Spain 1964 and an overall greyish blue aircraft of the same unit based in Teneriffe during 1958. Decals are first rate - good colour, perfect register and include full instrumentation - couldn't ask for more. Schemes are clearly shown in colour on the instruction sheet, along with very useful reference photos.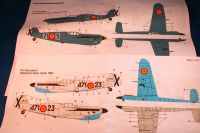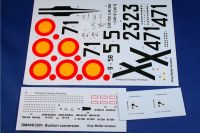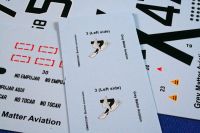 ---
This conversion isn't cheap at £39 - but given the completeness of the package I'd say it represents very good value for money indeed - highly recommended!
Iain
© Iain Ogilvie 2013
This product is available from the following LSP sponsors
This review was published on Saturday, December 28 2013; Last modified on Tuesday, December 31 2013