Masterbox | 1/32 RAF Pilots, WWII Era
Reviewed by Iain Ogilvie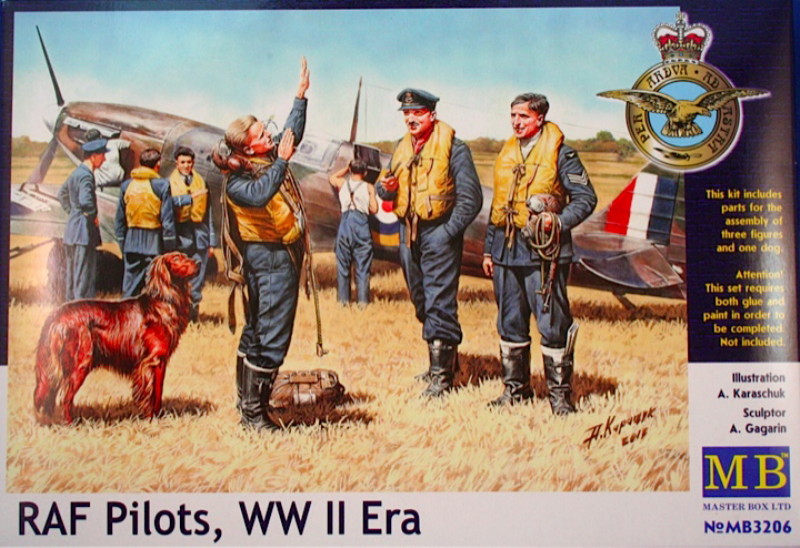 ---
There appears to be a lot more interest in finding crew figures for our beloved LSPs these days and one company doing it's bit to support us is Masterbox. Previously they've released two nice sets: "Famous Pilots of WWII" and "Pilots of the Luftwaffe - WWII era".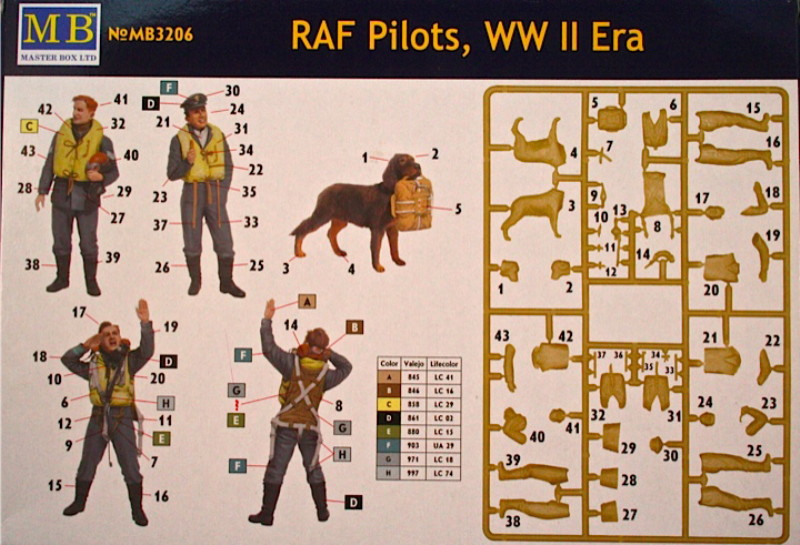 Parts are cleanly moulded in grey styrene and provide parts for three figures, in a variety of poses, and a dog. Poses are nice and natural in my view and the detail is very nice. The details in terms of kit are a little mixed time-frame wise - and the figure with 'dogfighting' hands and separate parachute is more appropriate for a gunner, rather than pilot, as he has the chest mounted chute - 1/32 Defiant anyone?
With regard to the latter, there was an interesting thread over on Britmodeller which discussed the type of flying kit portrayed - which might be useful if you're looking for complete accuracy in terms of application.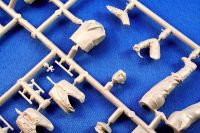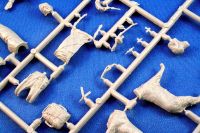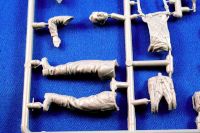 ---
How do they assemble/paint?
Well - I'm very much a figure 'virgin' but had to assemble one of these figures recently for a customer project and, even with my very limited skills, I think it came out OK. The figure I assembled was the pilot in SD Cap smoking a pipe. Assembly was straightforward but a little Milliput was needed to fill small gaps were the arms fitted to the shoulders and wear the body fitted to the legs - all easy stuff.
Figure was painted with acrylics and looks good next to 'his' Spitfire!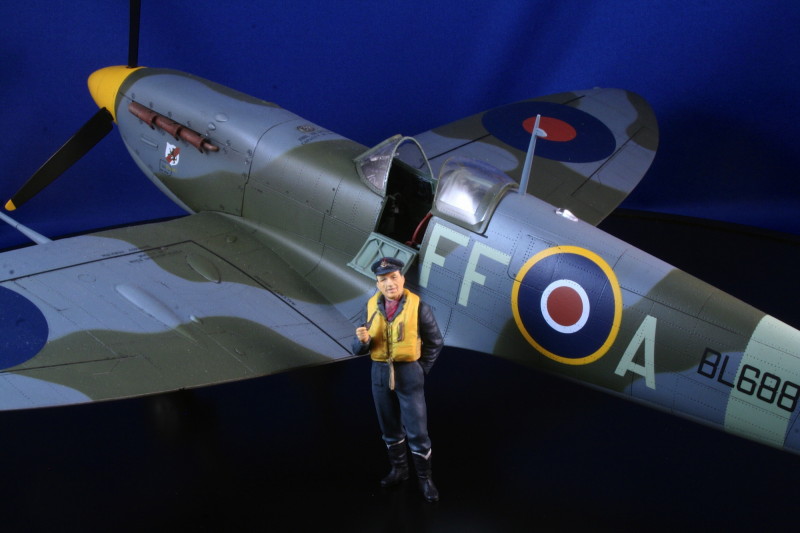 ---
Although injection moulded figures are never going to match some of the best resin cast figures out there, they are a lot cheaper - and a great way to extend your skills if, like me, you're new to figure painting. A nicely painted figure adds a sense of scale, along with just a little 'humanity', to any aircraft build. Recommended!
Review set courtesy of my wallet.
Iain
© Iain Ogilvie 2013
This review was published on Saturday, December 28 2013; Last modified on Wednesday, April 16 2014