Verlinden | No: 2349 Hind Cockpit and Cargo Compartment
Reviewed by Matt Gannon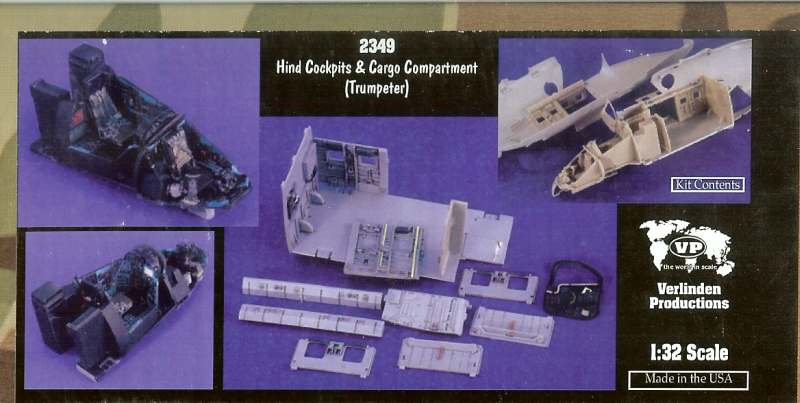 This detail set is designed to fit the Trumpeter 1/35 Hind. It includes a range of resin parts which can be used to enhance the level of detail in your Mi-24V in the cockpits (WSO and Pilot) and the Cargo area. In the pictures for this review I've added some sections of the Trumpeter kits injection moulded parts (gray) so that you can compare and contrast them with resin parts.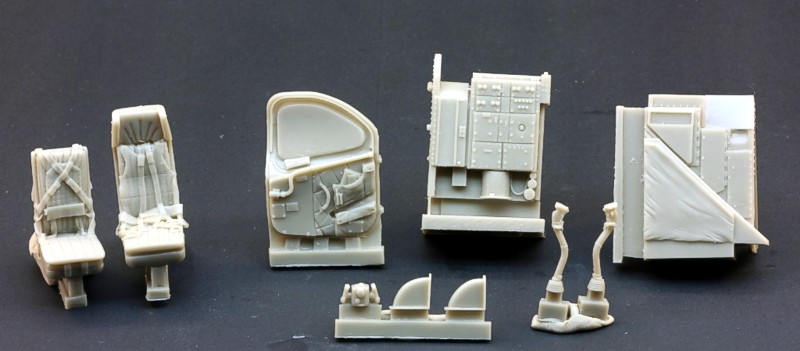 This resin set is designed to augment or replace some of the kit parts. The shape of many of the resin parts is identical with the injection moulded parts. The only difference is often the extra detail in the resin set. For instance, there is a fantastically rendered resin door to which you are also meant to add additional kit parts. With some drybrushing and washes it could easily become a feature of interest in any model. The same process is required for the seats so don't go thinking you can bin all your Trumpeter cockpit parts straight away.
Mind you, Trumpeter really has produced quite a nice rendition of the cockpit and cargo area OOB. The Verlinden set just takes the detailing to a much higher level…the level a lot of LSP'ers often enjoy working towards. If you also have Verlinden's book 'Lock on No 16', you'll see how good the detail in the resin is and have a painting guide to boot. Some of the parts are pretty much a perfect match for the photos. I'm not sure if it can get any better than that.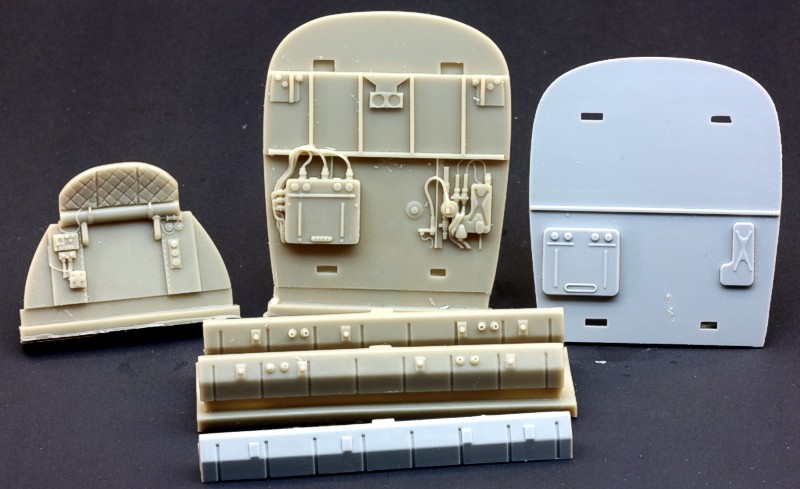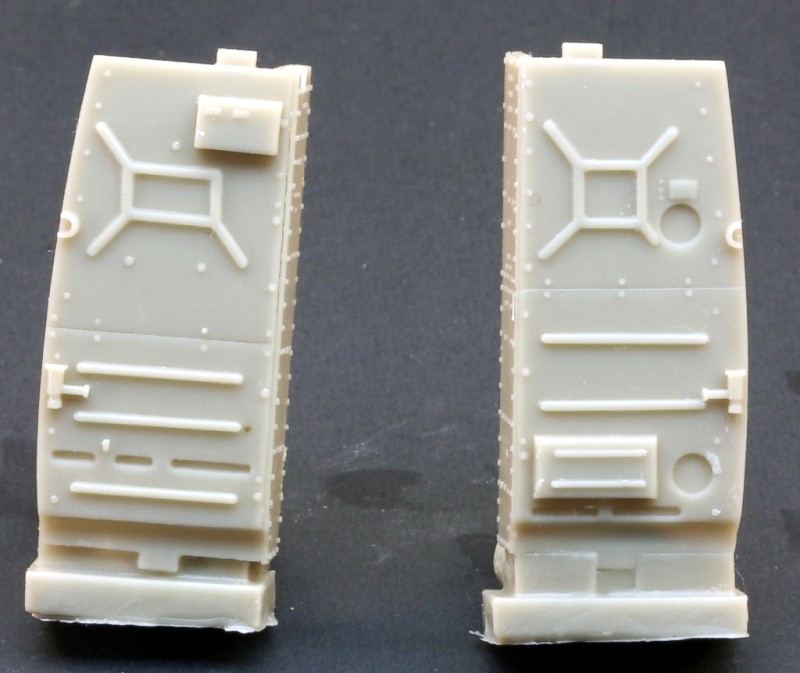 The resin sets instructions suggest that the modeler should be prepared to perform some trimming in order to get parts to fit. I haven't used my set 'yet', so it's impossible to be definitive about fit and ease of use. However, given how closely the resin parts are modeled off the kit parts I wouldn't expect any issues of fit any worse than an OOB build.
The resin parts are cast perfectly and whilst there are casting blocks to be removed they appear to be in readily accessible and unambiguous locations. We'll see if I botch it eh?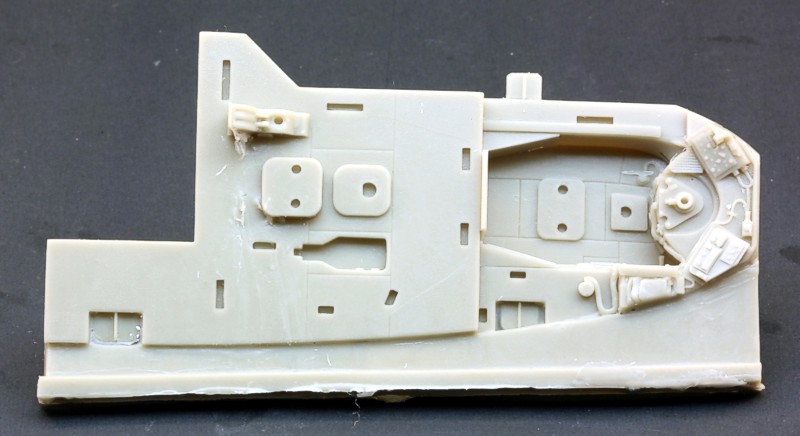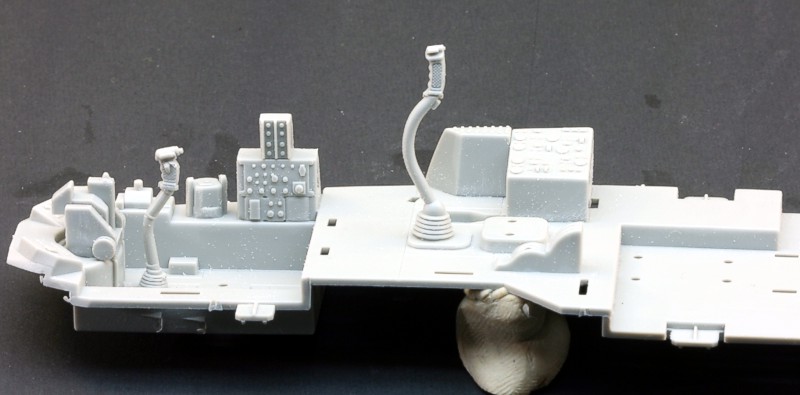 Overall, I'd rate this set very highly and recommend it to anyone who wants to build a really big and detailed helo. As a painting and picture guide I'd also recommend you grab a copy of the Verlinden Lock-On No 16 on the Mil Mi-24V Hind E. Both combined together will serve to make this model a pleasure to get stuck in and build…no research and arcane details to agonise over.
I purchased my resin detail set via Sprue Brothers who stock quite a bit of 1/32 and 1/24 detail parts and kits for LSP'ers. Given they are sponsors and help fund our site, and they happen to be a great bunch as well it was an easy decision. Unashamedly, I hope you guys support our sponsors as well and don't forget to mention you saw the review and pictures on LSP if you're ever inclined to get the set.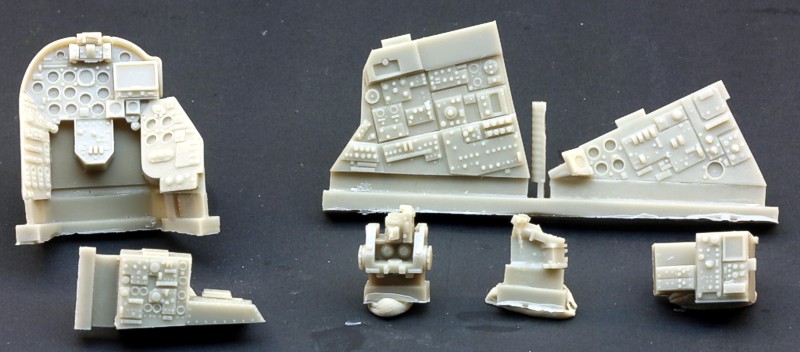 © Matt Gannon 2007
This review was published on Saturday, July 02 2011; Last modified on Wednesday, May 18 2016