Squadron | Dewoitine D.520 Canopy (9410)
Reviewed by Kevin Williams
Direct replacement (more or less), for the Azur D.520 kit canopy. Crystal clear vacuum formed piece with no distortions on my example.
Packaging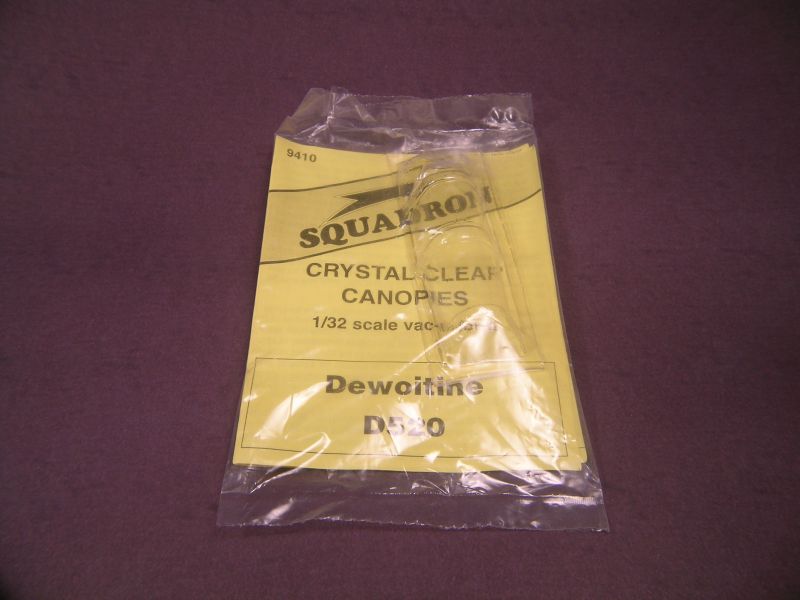 Instructions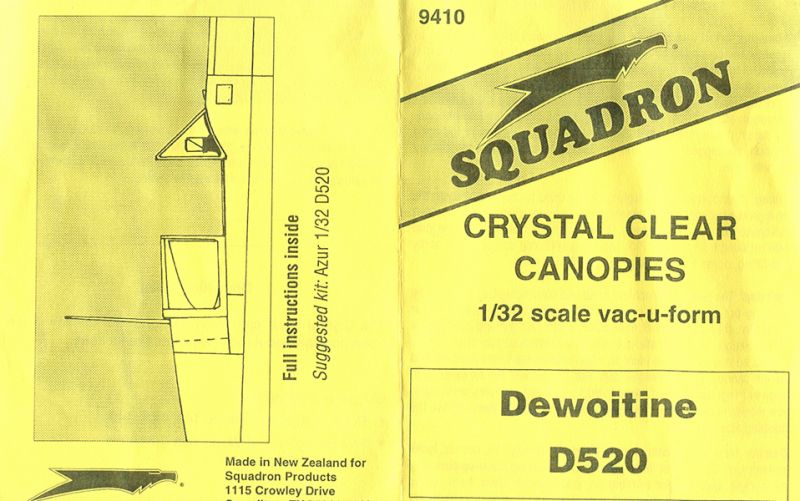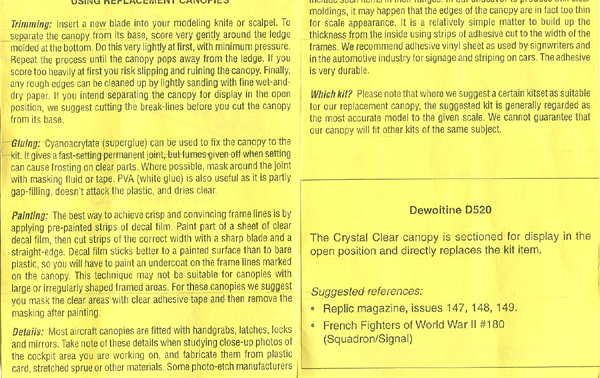 Contents
Not a lot to be said here, save that as is the case with most vac canopies, care must be taken while separating parts, as any slip of the knife can easily ruin the plastic, not to mention your finger.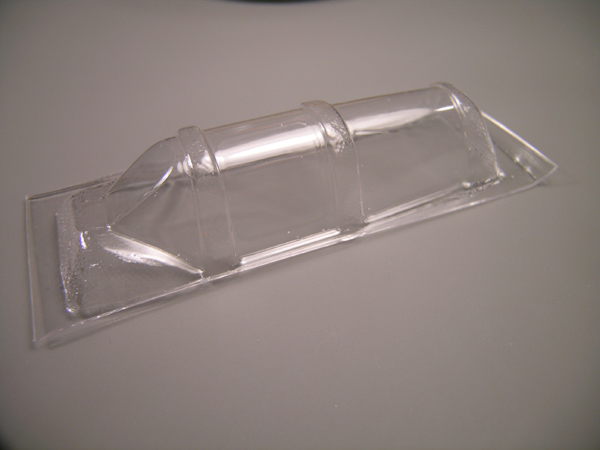 Since I sold my Azur kit, I can't really say this is an improvement, but suspect it probably is. At any rate, a fairly inexpensive way to provide yourself with a nice clear canopy.
The review of the Azur kit states that the kit canopy is molded in a closed position, but fixing that could easily be accomplished with this replacement, as it is formed as three different sections.
All in all, I wouldn't hesitate to recommend this as an adder for the Azur kit.
Recommended Reference/Reading Material
MMP/Stratus (Mushroom), Dewoitine D 520: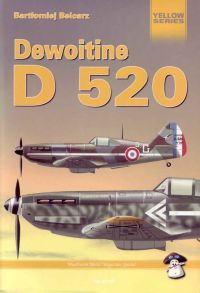 ---
© Kevin Williams 2014
This review was published on Monday, January 20 2014; Last modified on Friday, February 14 2014