CMK | Q32 184: P-51D Mustang Wheels - Diamond Hole Tread Pattern
Reviewed by Kevin Futter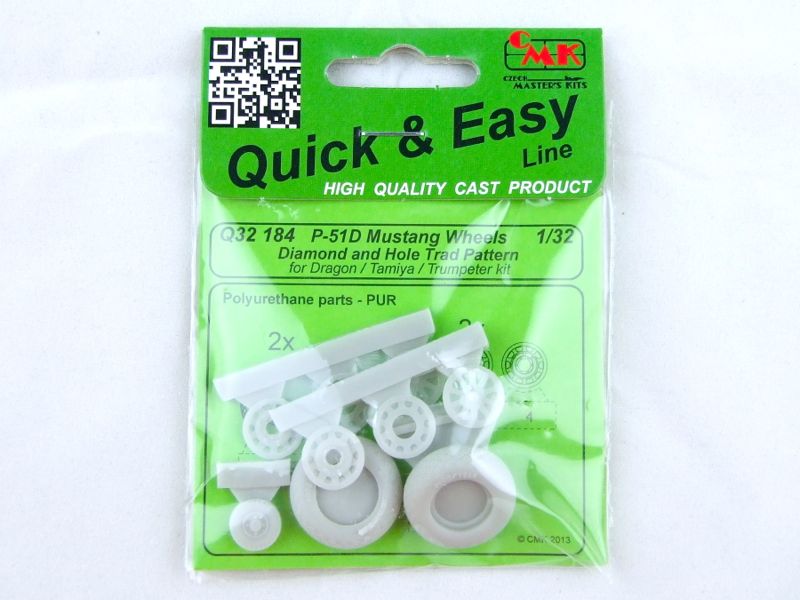 CMK recently released some 1/32 resin detail sets in its Quick & Easy Line, and the set we're looking at here is P-51D Mustang Wheels - Diamond Hole Tread Pattern, for the Dragon, Tamiya and Trumpeter kits. No mention is made of the venerable Hasegawa kit, but I'm sure the determined modeller could make them work if required.
The set comprises two main tyres with the advertised diamond hole tread pattern, a set of front hub pieces, and 2 types of rear hubs. It also contains a single-piece tail wheel.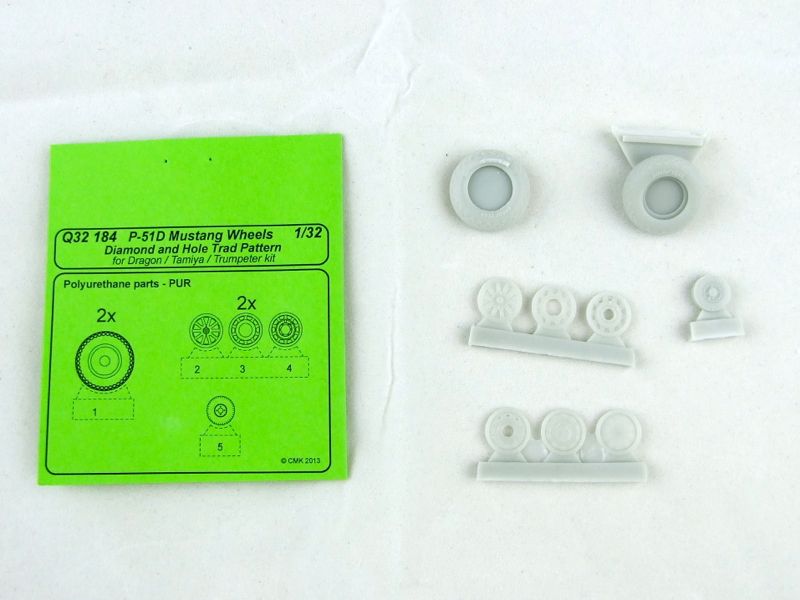 I must confess that I wasn't aware of this type of tread pattern previously, and don't know under what circumstances it was used, so some research will be required to determine this set's applicability to your Mustang project.
The pour stub for the main tyre parts is actually attached to the sidewall of the tyre, rather than the more usual tread area. This is a nice innovation that preserves the delicate tread pattern when removing the excess resin, but may make that process a little more awkward. Note that on my sample the pour stub on one of the tyres was absent from the set.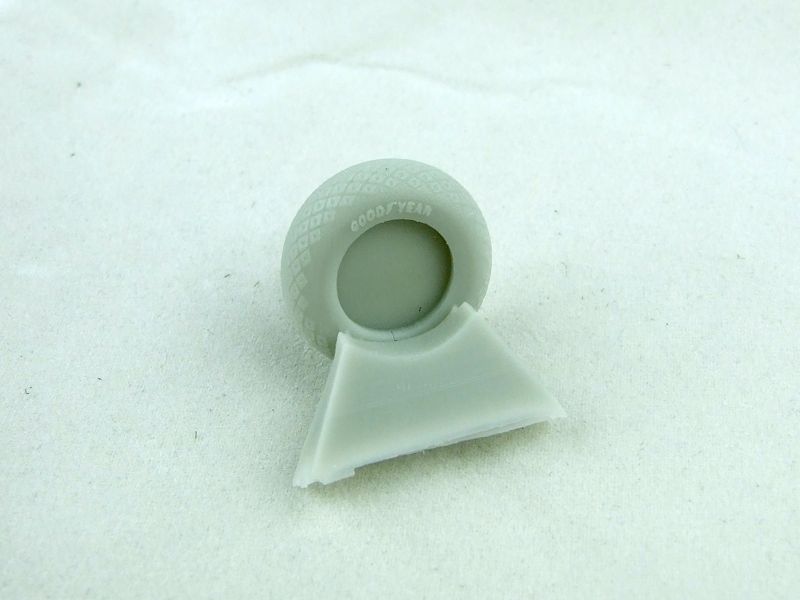 Here's a close-up of the diamond hole tread pattern: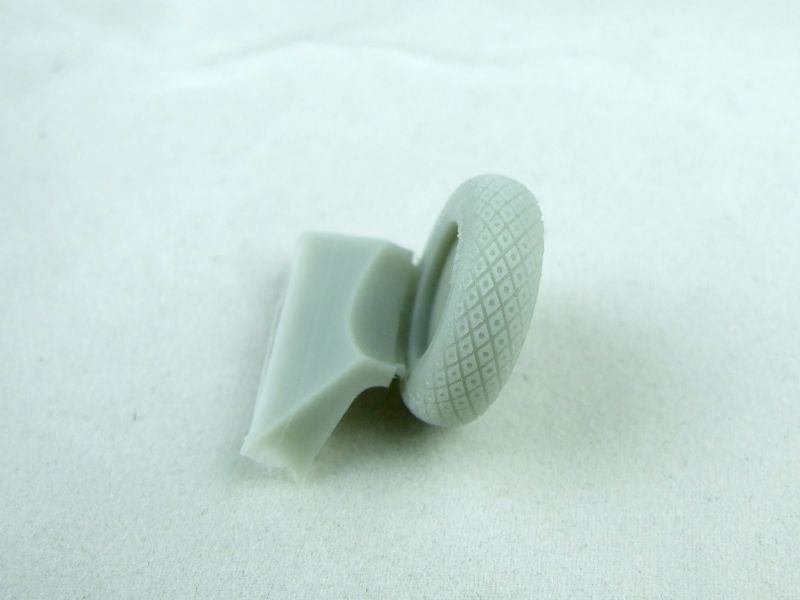 The casting is very impressive!
The hub pieces are supplied on two identical resin 'sprues'. The holes in the hubs are flashed over, and this could be tricky to remove. It may in fact not be intended to be removed. In any case a heavy black wash on the finished items may well provide the desired effect should you decide to leave the holes as-is.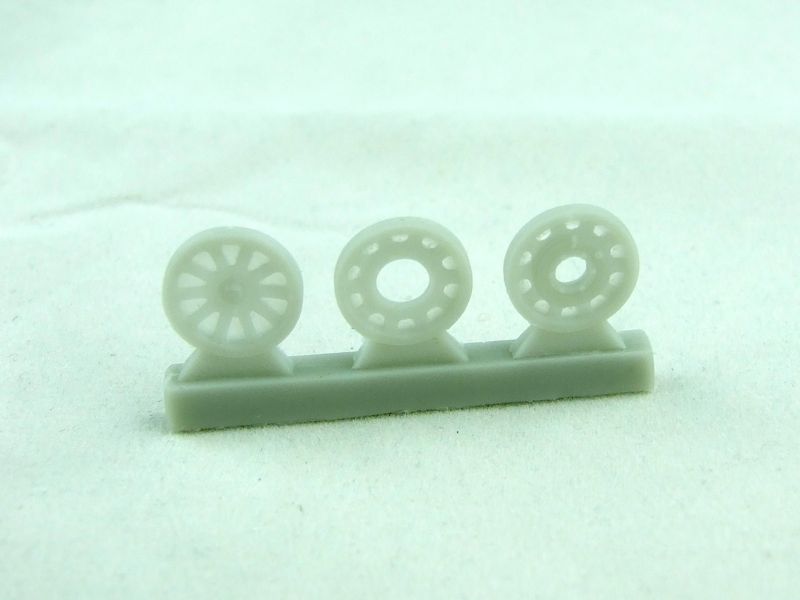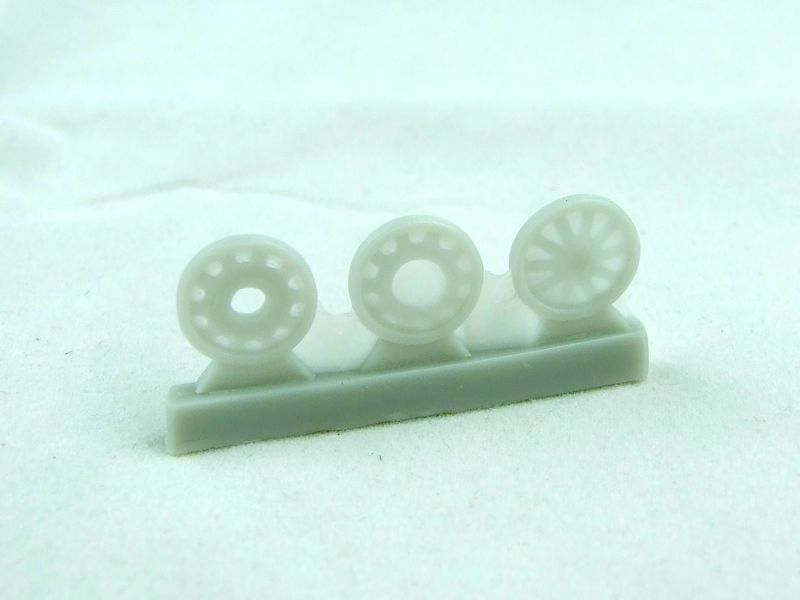 Note that one of the 'sprues' in my sample features quite a lot of resin flash, whereas the other is virtually flash-free.
The tail wheel is a nicely cast single piece with good detail: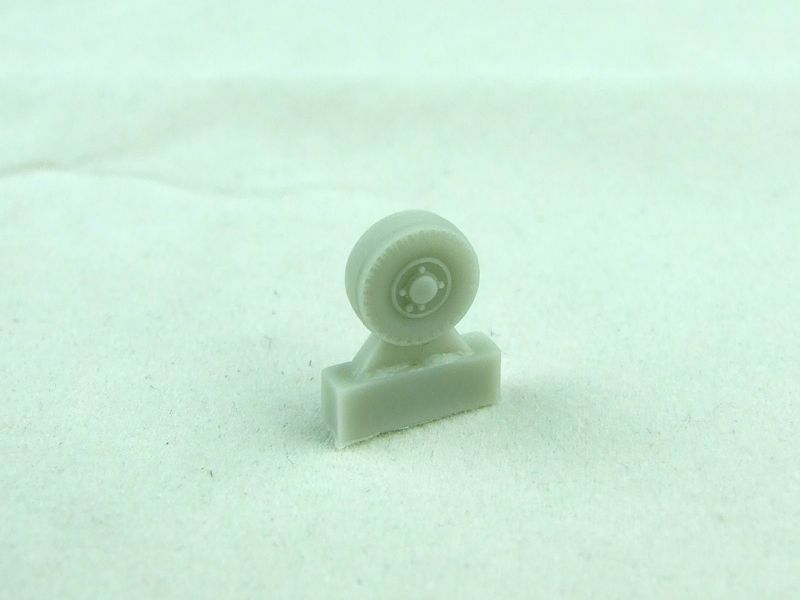 The simple instructions show how to modify the kit parts from Tamiya, Dragon and Trumpeter to fit these replacement parts: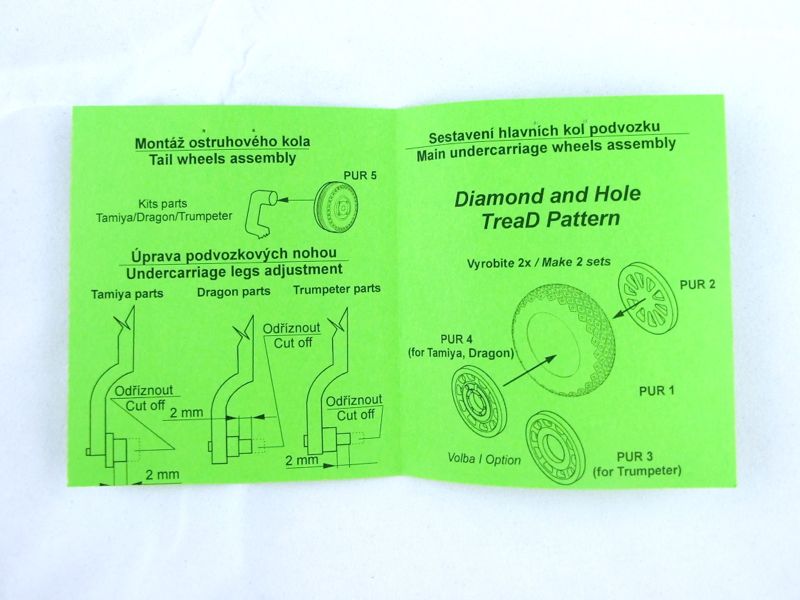 I'm not sure how the one-size-fits-all approach will play out in practise, but at least CMK has explicitly catered for it in the instructions.
Conclusion
Overall this is a very nice set and should enhance any of the kits for which it is intended. The only caveat is that the parts themselves are not a drop-fit replacement for a particular kit, and will definitely require some work to install. It's nice to have the option for this particular type of tread pattern though, should the Mustang you're building feature them.
Thanks to CMK for the review sample.
© Kevin Futter 2014
This review was published on Friday, February 07 2014; Last modified on Wednesday, February 24 2016