RP Toolz | Punch and Die Set 0.5-2mm
Reviewed by Kevin Futter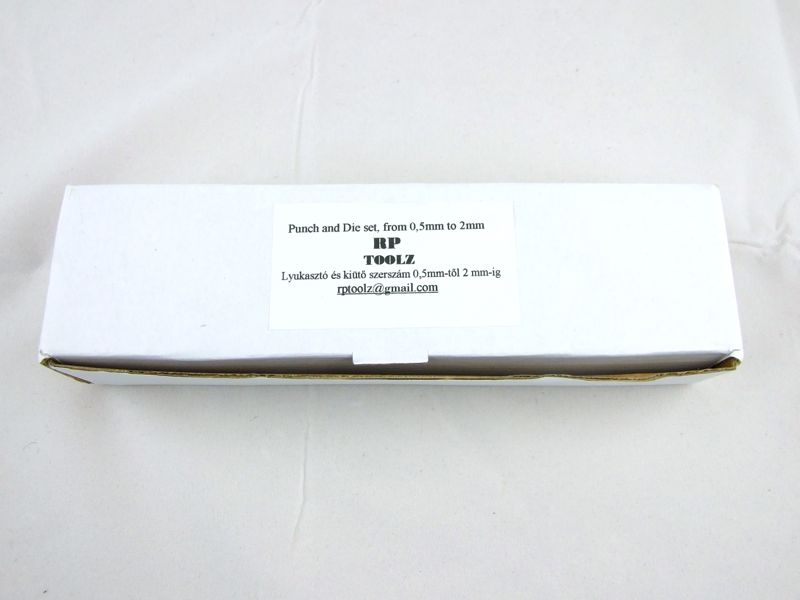 Recently I received a sample package from RP Toolz containing two of their punch and die sets - a traditional round set and a smaller hexagonal set (reviewed elsewhere). Here we examine the round set.
The product ships in a neat, sturdy cardboard box, which is packed full: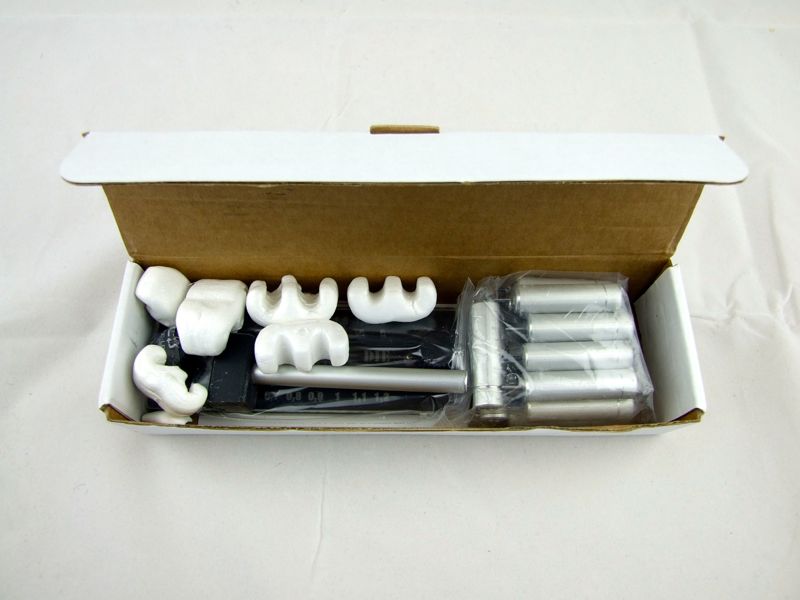 The contents are as follows:
1 sturdy die assembly
16 metal punches
1 small hammer
1 small sheet of instructions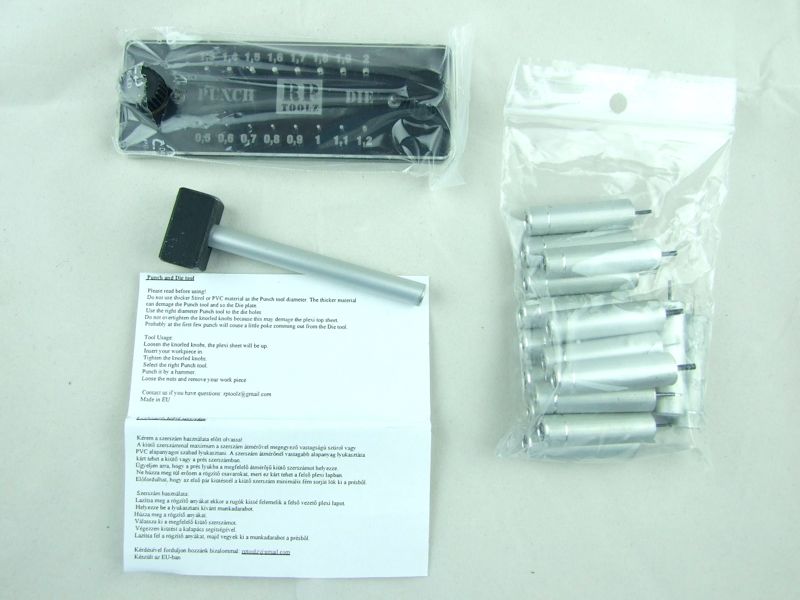 As you can see, this is quite a substantial package, with a massive 16 punches in the set. These range from 0.5mm to 2mm, and each is labelled on its end.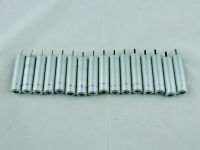 ---
The build quality is excellent throughout, and I was immediately struck by the sheer weight of the die assembly: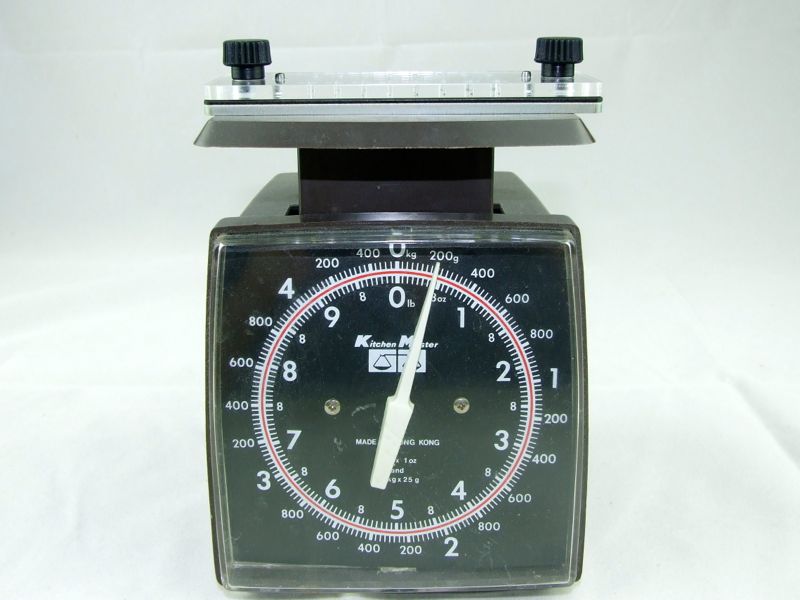 It's extremely well engineered and manufactured. The tightening knobs make it very easy to clamp your material in place, and appear to be spring-mounted so that they pop up out of the way after a couple of turns to release. If you've ever struggled getting material in and out of your Waldron die assembly, you'll really appreciate how well-made and easy-to-use this set is.
Road Test
But how does it perform? I took the smallest punch, 0.5mm, and a scrap of 5 thou Evergreen styrene to find out: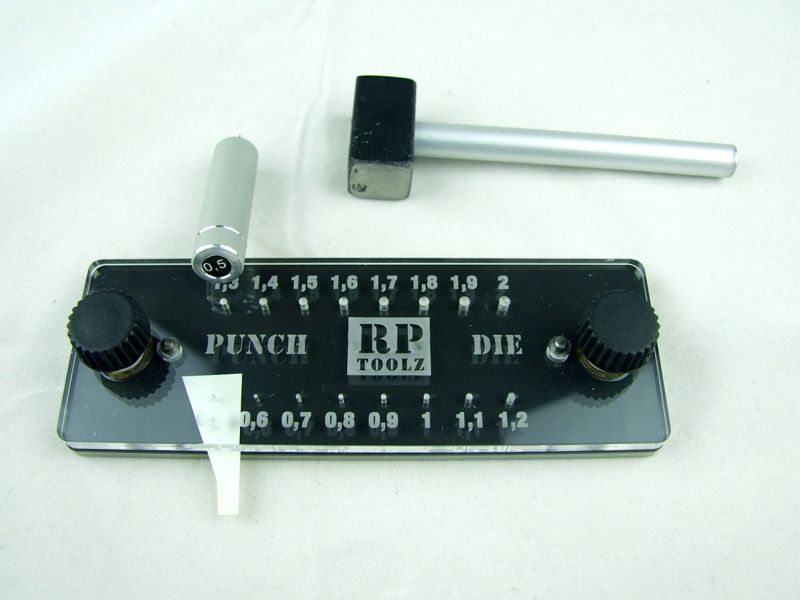 The instructions handily warn not to use material of a greater thickness than the diameter of the punch itself, which seems like sound advice to me. As you can see from the photos, the punches differ from the traditional Waldron type, in that the punch element is embedded in a much larger, and much sturdier, metal cylinder. This is a superior arrangement in so many ways. Firstly, it allows the punches to be labelled with their diameter - always useful. Secondly, it gives the hammer or mallet a much greater target to work with than a tiny punch. And most importantly, it protects the otherwise delicate small punches from being bent or damaged by blunt force trauma. Excellent!
My first couple of blows with the supplied hammer were a bit tentative, being unsure what to expect, but after a third, more forceful whack, the punch popped out a tiny styrene disc with ease: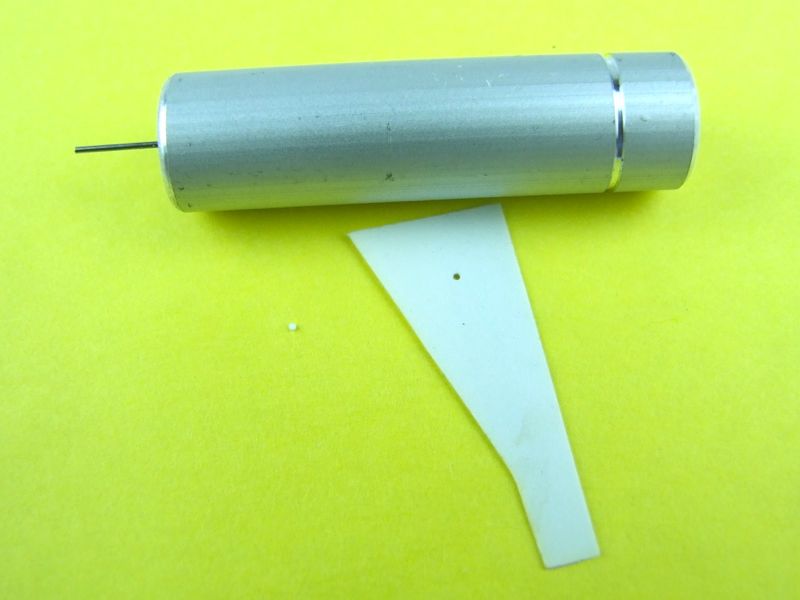 Another benefit of the design of these punches is that the cylinder acts as a natural stop for the punch, and the punch shank is shorter than the die assembly is deep, so there's no danger of ever driving the punch into the surface you're working on.
Conclusion
I don't normally quote prices in my reviews, but I thought it worth mentioning that this set currently retails for 65 euros. This makes it more expensive than the Waldron product, but I feel it's superior in every conceivable way, and very much worth the additional money. It sports top-notch build quality, intelligent design and superior ease-of-use. Plus, with 16 punch sizes, you should always have one that fits the bill. Very highly recommended.
Thanks to RP Toolz for the review sample.
© Kevin Futter 2014
This review was published on Saturday, February 08 2014; Last modified on Saturday, February 14 2015