Eagle Strike Productions | Rammjager (32061)
Reviewed by Kevin Williams
Three aircraft are covered by this sheet, including one each from JG 5, JG 54 & JG 300. Decals are thin, quite opaque, and perfectly in register, (printed in Mexico).
Packaging Top Sheet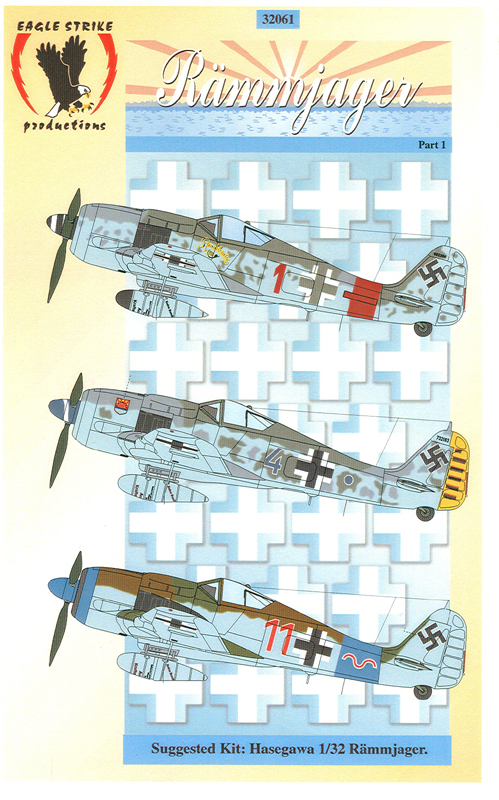 Instructions
Including stencil location illustration, as well as template for additional armor plating to be added to JG 300 machine. Somewhat puzzlingly, instructions call for only the JG 300 machine to require this plating, which is correct, but illustrations show all three A/C with additional armor, which is incorrect for both the second and third (non-R2), aircraft.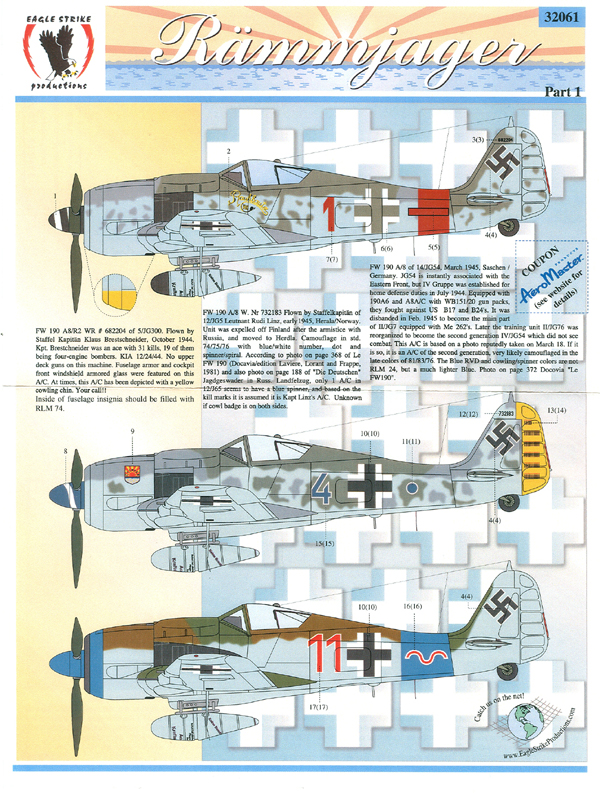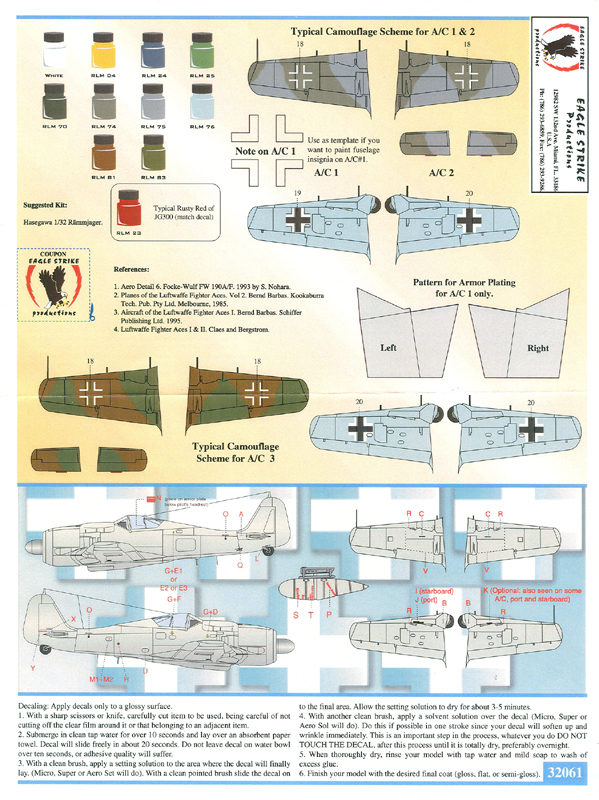 Decal Sheet
JG 300 Fw 190A-8/R2 in RLM 74/75/76, with red fuselage band, black/white spiral spinner, and possibly RLM 04 cowling bottom, as well as additional armor plating. JG 25 Fw 190A-8 in RLM 74/75/76, with RLM 04 rudder, blue/white spiral spinner. JG 54 FW 190A-8, in RLM 81/83/76, with Blue Defense of the Reich band, cowling stripe and spinner.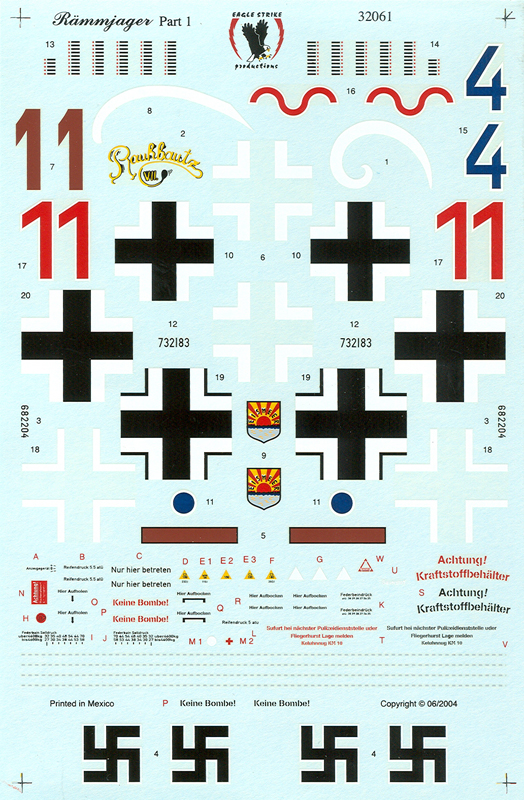 All in all, a nice selection from which can be made a mighty handsome Fw 190A-8 machine, my personal favorite being the JG 54 aircraft.
Recommended reference/reading material
Squadron/Signal Fw 190A/F Walk Around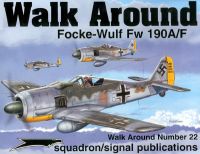 ---
© Kevin Williams 2014
This review was published on Wednesday, February 19 2014; Last modified on Thursday, February 27 2014