Wingnut Wings | 32017: 1/32 Roland D.VIb
Reviewed by Kevin Futter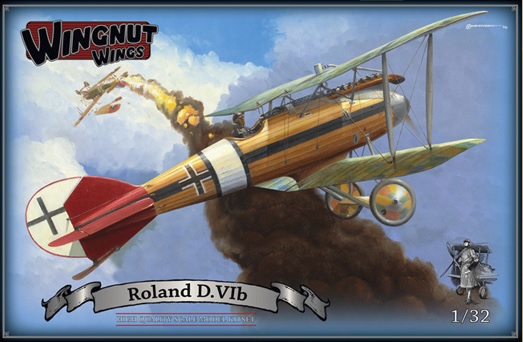 New Zealand company Wingnut Wings continues its prolific release schedule of 1/32 WW1 aircraft kits with a Roland D.VIb. This kit is largely based on the company's earlier Roland D.VIa kit, with the main difference being the sprue containing the Bz.IIIa engine, in place of the former release's D.III/IIIaü engine. In fact I received an email from Wingnut Wings that explains the differences quite succinctly:
Modified release of our previous 32022 Roland D.VIa model with all new E and F sprues along with an updated B sprue with additional foot step detail.
125 high quality injection moulded plastic parts (including 48 all new parts).
All new 25 part highly detailed 185ps Benz Bz.IIIa engine. Despite what you may have read elsewhere this engine is completely different to the 150ps Benz Bz.III engine from the Hansa-Brandenburg W.29.
Optional early and late ailerons, tailplane, elevators and rudder.
Optional Benz Bz.IIIa and Bz.IIIav intake manifolds.
The full contents breakdown is as follows:
5 grey plastic sprues (sprues E & F are joined as a single physical sprue, so only 4 technically);
1 clear plastic sprue;
1 small photo-etched fret;
3 large decal sheets;
1 instruction booklet.
The Plastic Parts
There are 5 nominal sprues spread across 4 physical ones, moulded in the familiar mid-grey plastic.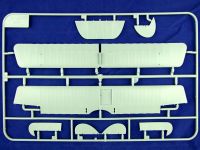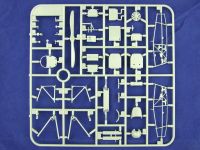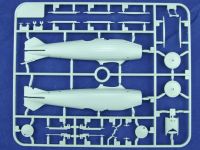 ---
Despite being based on an older tooling, the quality of the moulding is every bit as good as we expect from Wingnut Wings. The wings feature finely scalloped ribbing effects and petite stitching: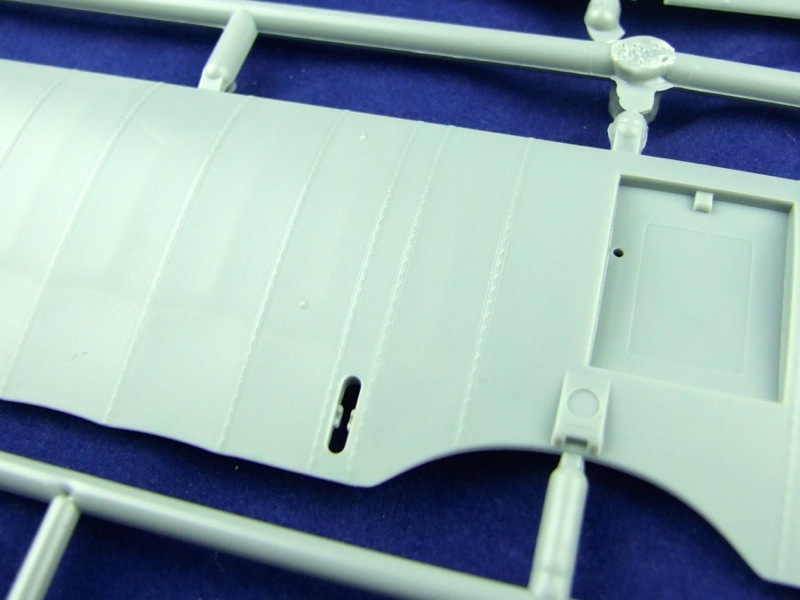 And while difficult to see clearly in the photograph, the seat backing material sports some nicely rendered creases: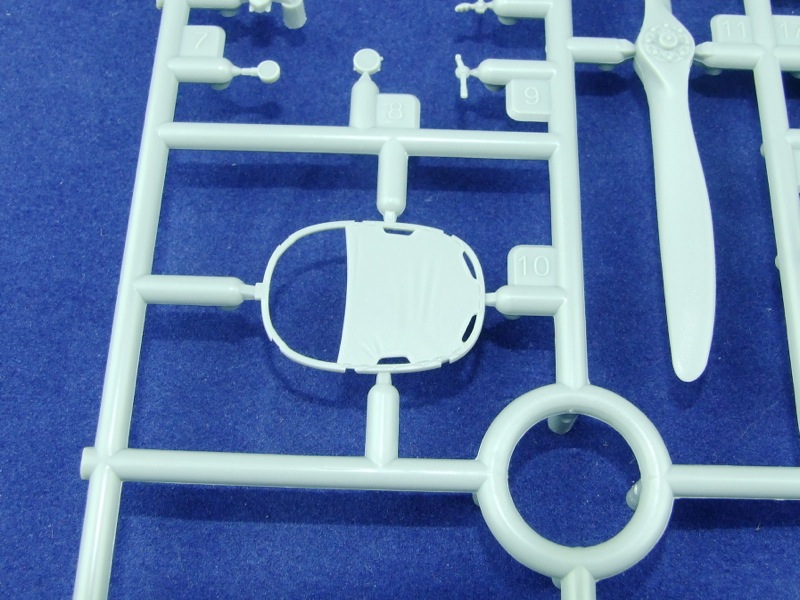 The fuselage features a very nicely done wood-planking effect, though I do wonder if it isn't slightly overdone. Having seen some splendid models built from the earlier release, I'm confident that this won't be an issue in any case.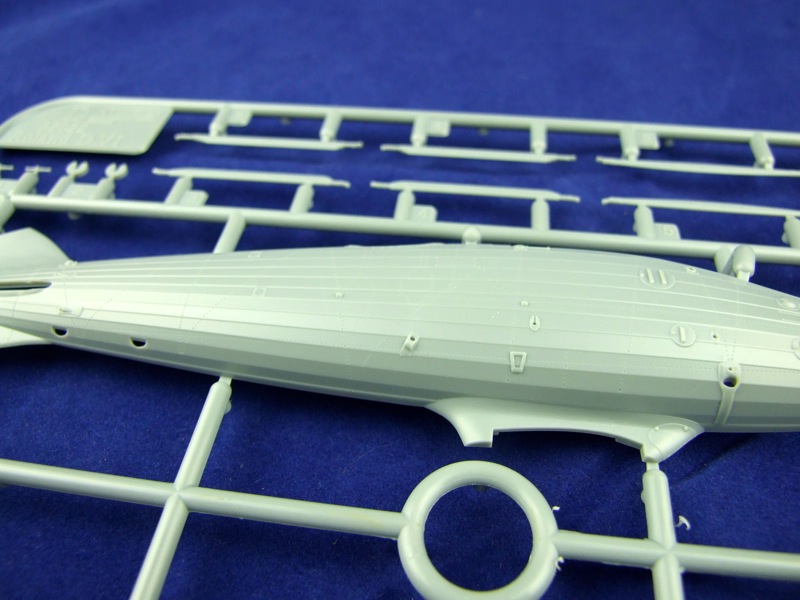 The Clear Parts
The clear parts for this kit consist of a single, tiny sprue, on which can be found two alternative windscreen parts: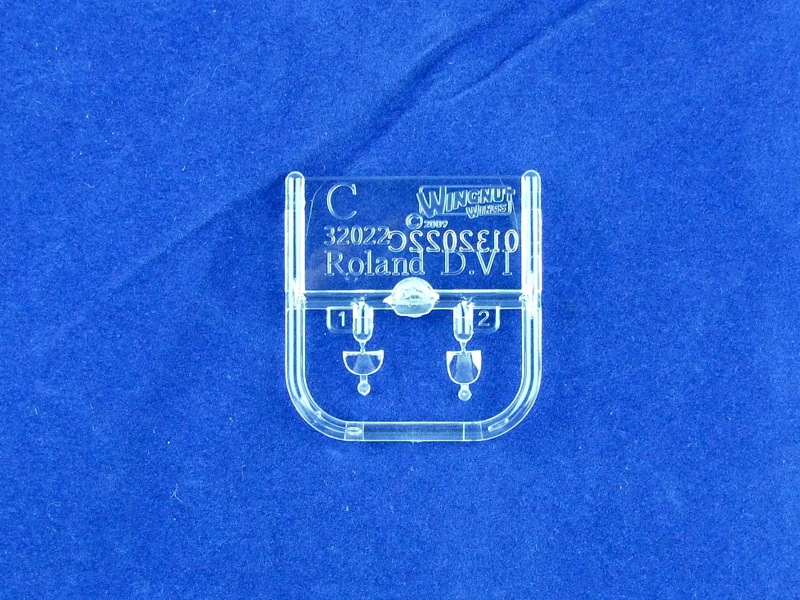 Photo-etched Fret
Housed inside the plastic bag that contains the decals is a small photo-etched fret: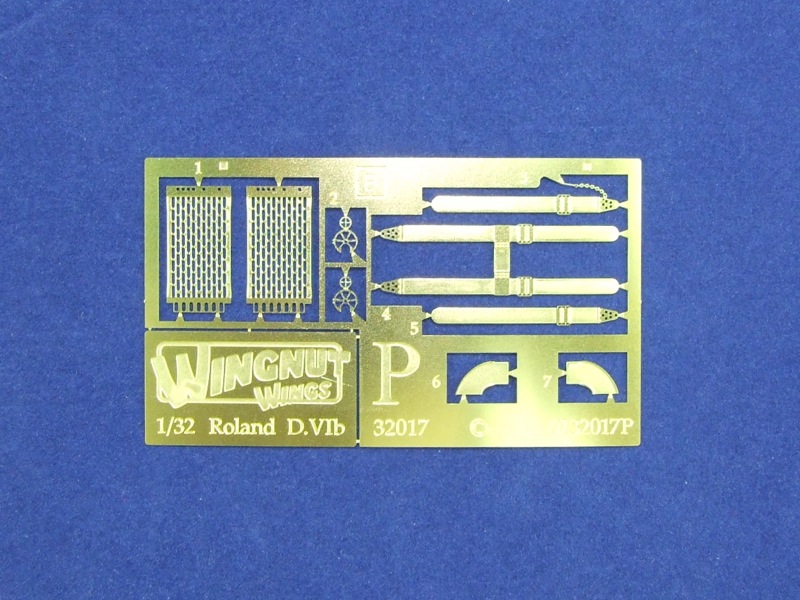 This fret consists mainly of a pilot's harness and a pair of cooling jackets for the Spandau guns.
The Decals
The kit's decals come on three massive sheets that all but fill the bottom of the box. One contains all the individual aircraft markings, including stencils, while the other two contain 4- and 5-colour lozenge patterns respectively.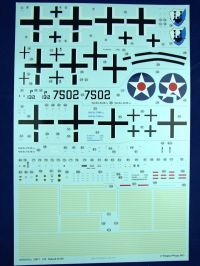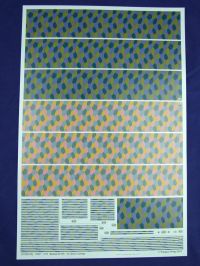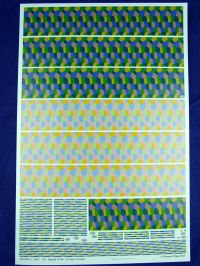 ---
All three sheets are printed by Cartograf, so the quality is assured. Printing is sharp, clear and in perfect register.
As is customary in a Wingnut Wings kit, markings are provided for five aircraft:
Roland D.IVb, 'Berg Wappen', mid 1918;
Roland D.VIb, Jasta 59, mid to late 1918;
Roland D.VIb 7502/18 "P132", McCook Field, Dayton Ohio USA, May to June 1920;
Roland D.VIb 7504/18, November 1918;
Roland D.VIb 7535/18 "Marie", Oskar Freiherr von Boenigk, Freikorps, late 1918-1919 (26 victories).
Bonus decals are included for Roland D.VIb 2225/18 currently on display at the Krakow Museum in Poland.
Instruction Booklet
The instruction booklets supplied in Wingnut Wings kits have become legendary, and with good reason. The production values are equivalent to a glossy magazine, and to refer to them as mere instruction booklets does them a grave disservice.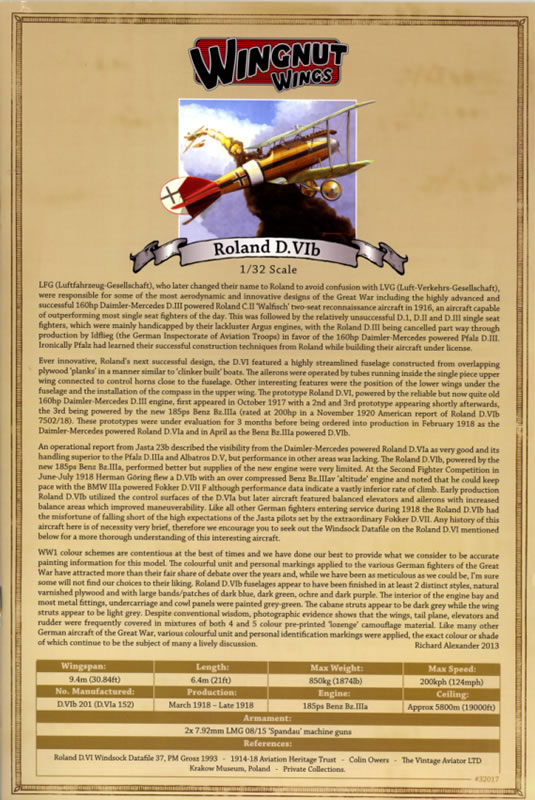 The cover features a potted history of the type, and a specifications table at the bottom. This material is also available on the Wingnut Wings webpage for the kit.
The content features colourful and highly-detailed annotated assembly drawings, complemented by captioned reference photographs and painting instructions.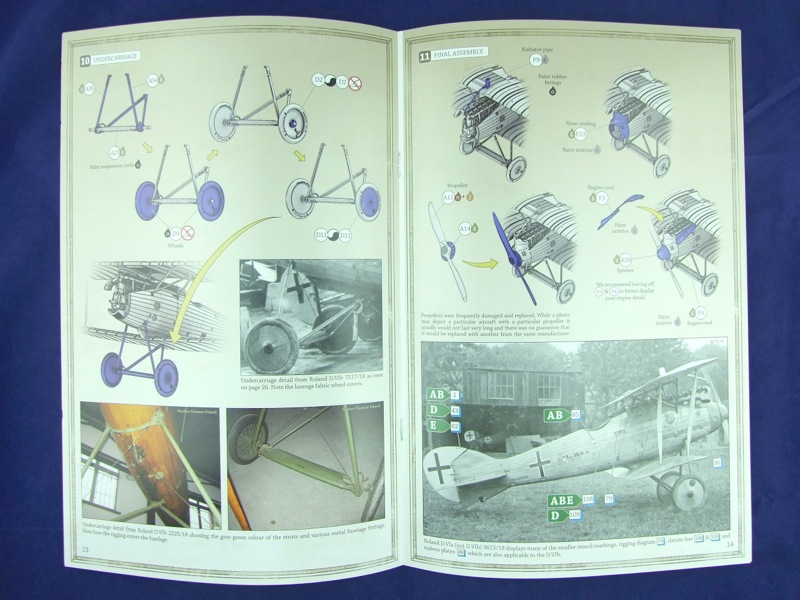 Conclusion
Though based on an earlier release, this kit still represents everything we've come to expect from a Wingnut Wings kit: exceptional moulding quality, excellent detail, superb decals and industry-leading documentation. What more could you ask for? Highly recommended.
Thanks to Wingnut Wings for the review kit.
© Kevin Futter 2014
This review was published on Sunday, March 16 2014; Last modified on Saturday, February 01 2020