Fisher Model & Pattern | #A-3230: Gloster Meteor F.4/F.8/T.7 Long Chord Corrected Intakes
Reviewed by Kevin Futter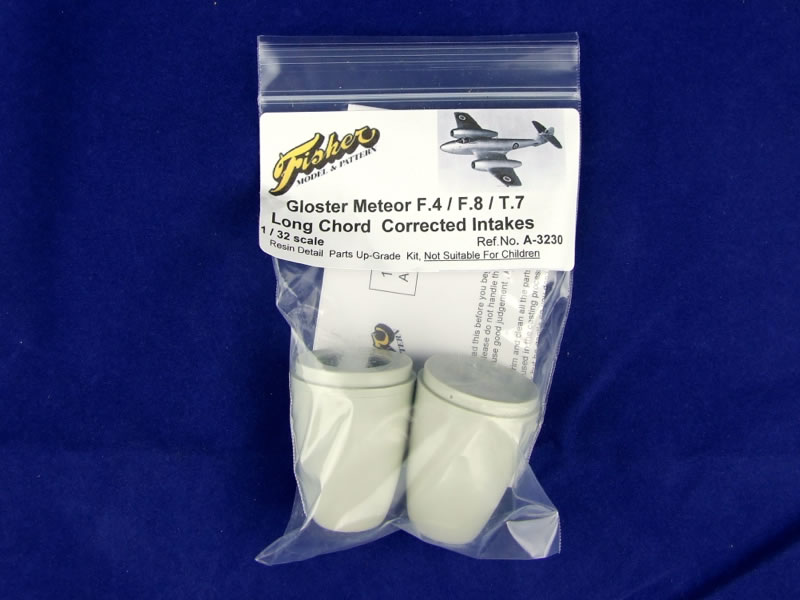 With the HK Models Meteor Mk 4 kit now generally available, Fisher Model & Pattern has released a set of intakes that correct the porcine forward dimensions of the kit items. Paul Fisher explains it better than I can:
The kit intakes are the right length to be long chord, or original "narrow breather" intakes, but the designer of the kit mistakenly tried to make them have the profile and plan view of the later "wide breathers" that were cut back in overall length and had a bigger diameter intake pipe to increase mass flow to the engines. They confused the two types of intake...
The result is a very simple set, in as much as it only contains the two corrected intakes, plus an A4 sheet of installation instructions.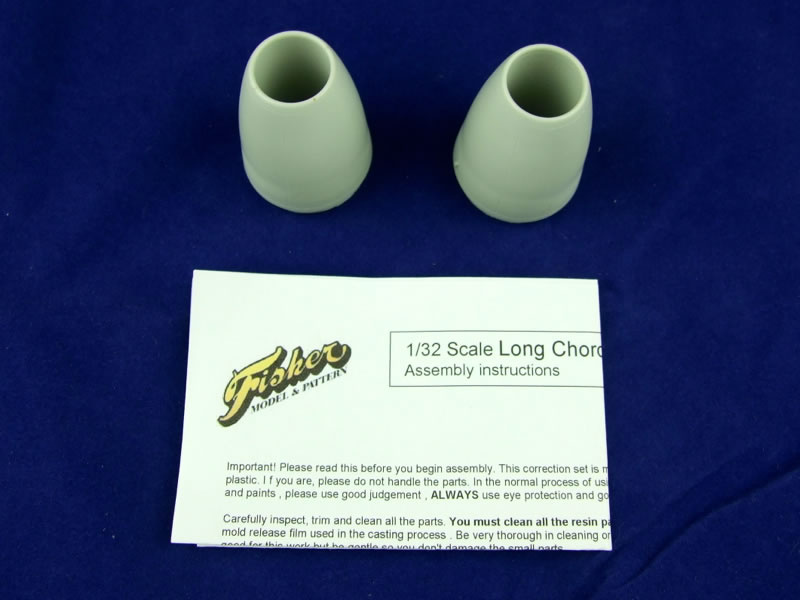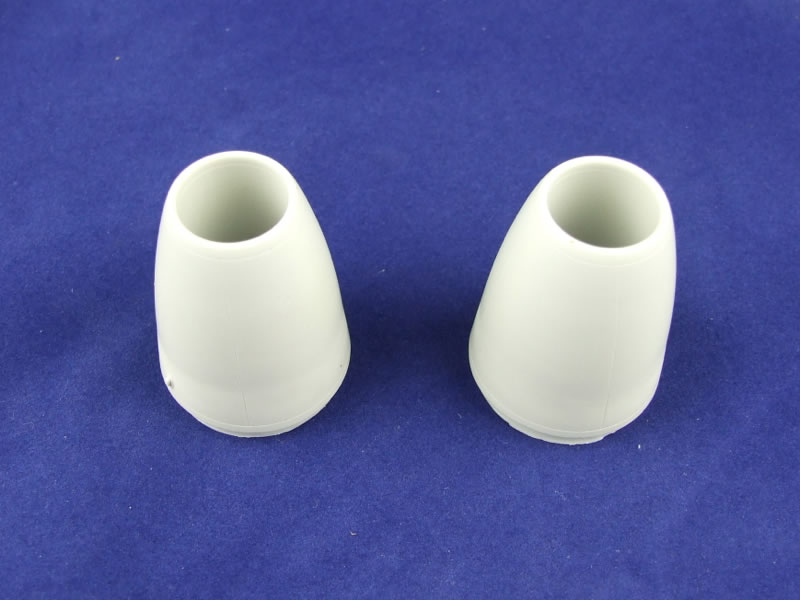 The casting is exceptional, though only the basic panel lines are represented. The small outboard exhaust vents are very nicely rendered: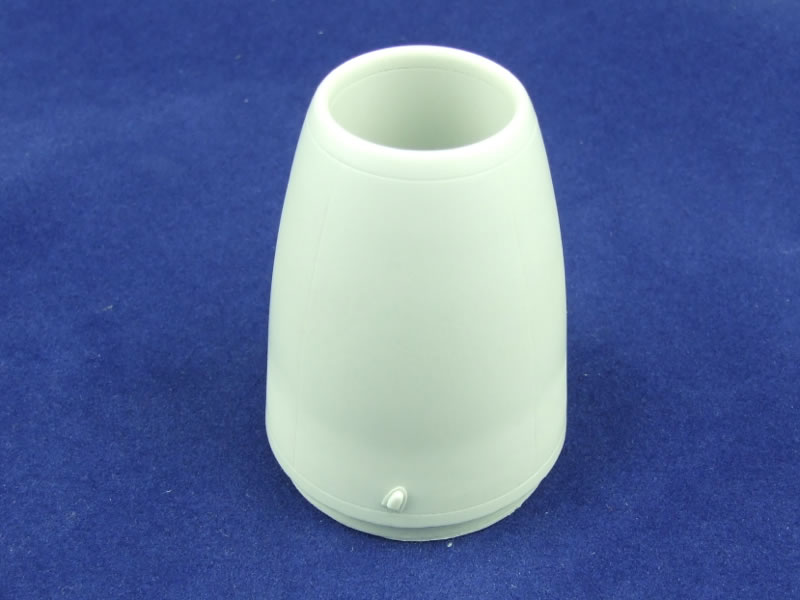 Each intake also has an insertion plug moulded at its rear to ease installation: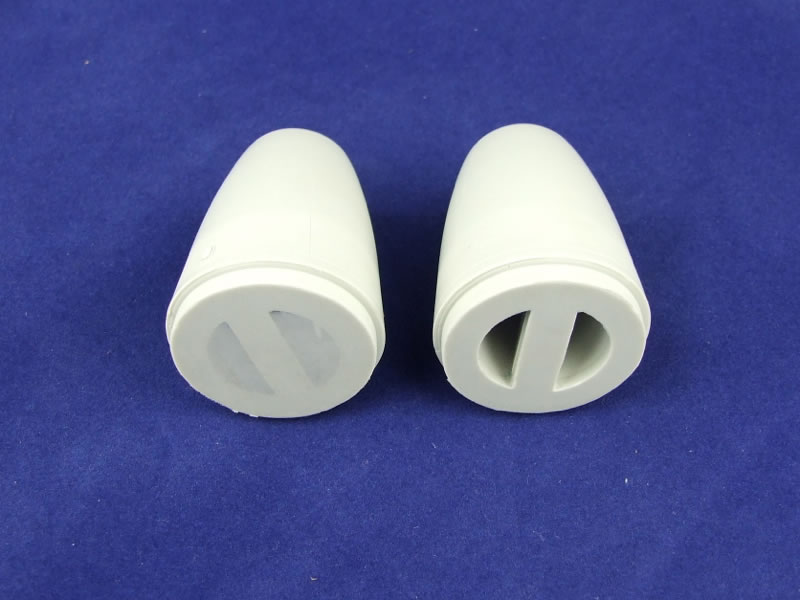 The internal aerofoil spar cover is also integrally moulded: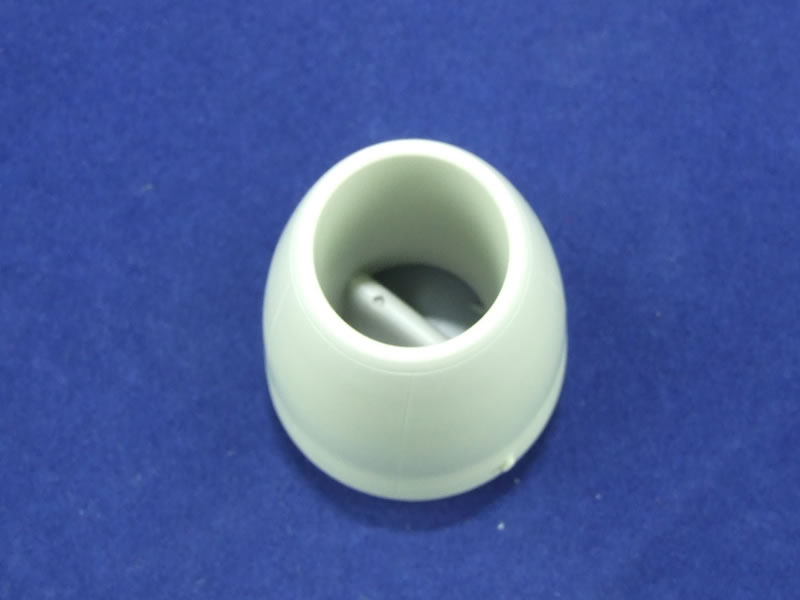 Instructions
The supplied instructions are very clear about the installation procedure, with the explanatory text containing several useful hints and tips. All measurements are provided in both metric and Imperial formats.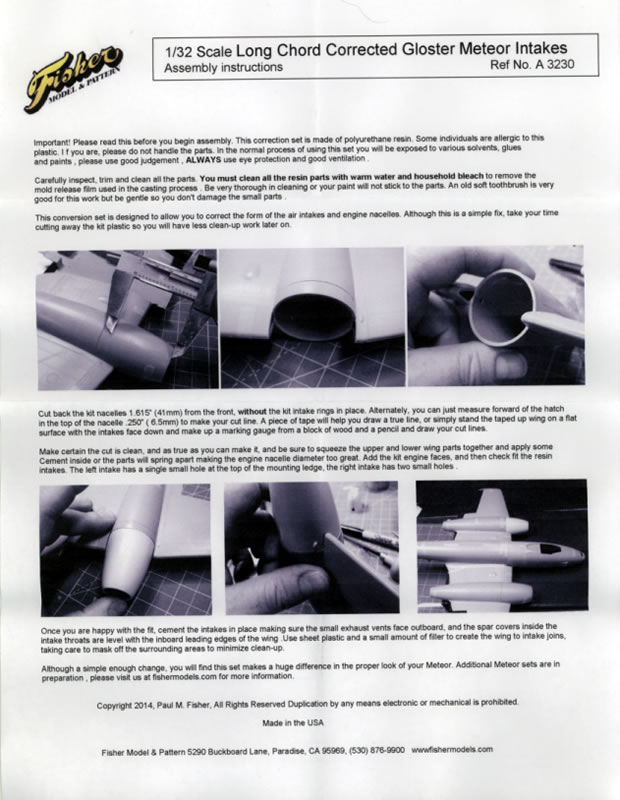 Installation
The instructions ask you to remove the kit intakes from a point either 6.5mm forward of the engine bay, or 41mm to the rear of the front (excluding the intake ring). This point is represented by the forward edge of the blue tape in the photo below: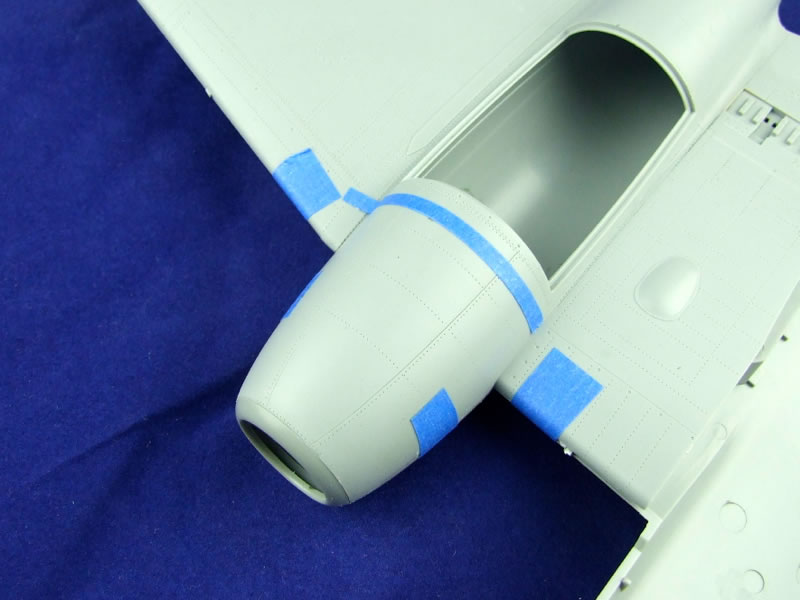 With the kit's intake ring in position, the two sets of intakes are identical in length: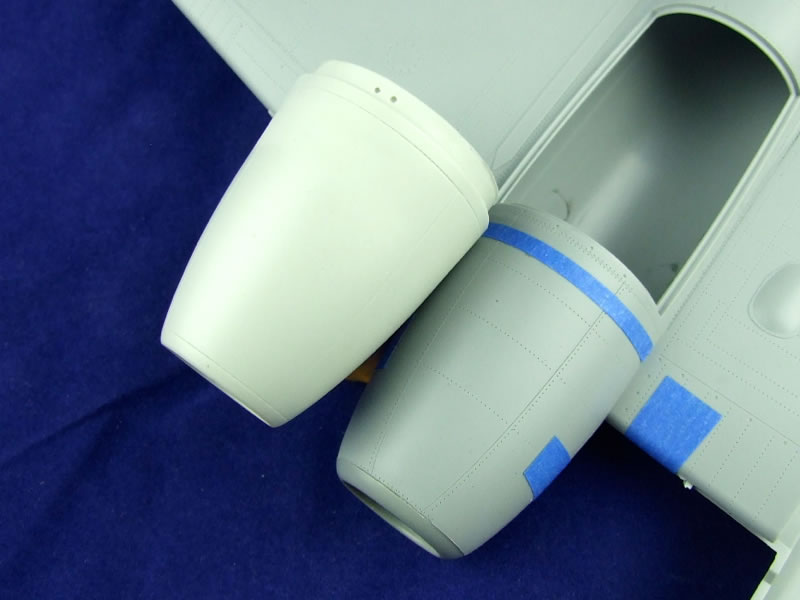 The two following photos show the significant difference between the Fisher and HK intakes: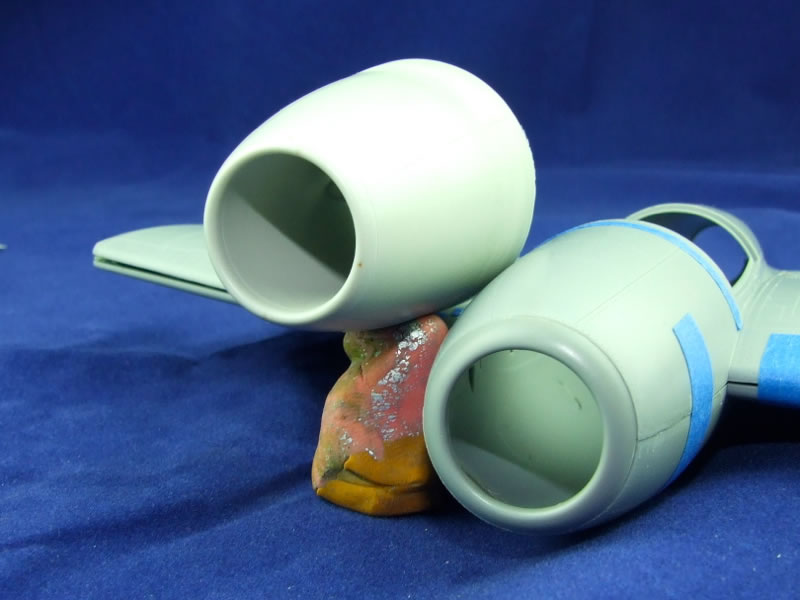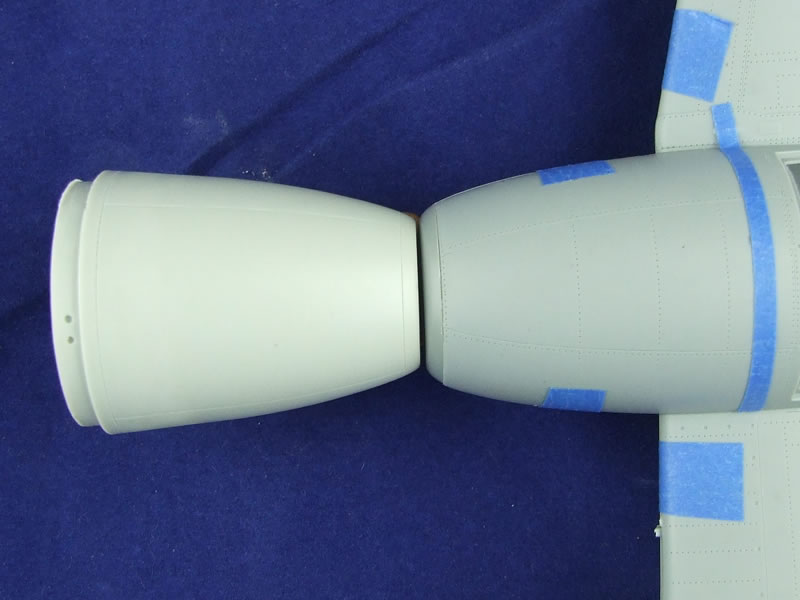 The Fisher intakes feature much smaller openings, and are much more slender and tapered towards the intake ring. You'll notice two small holes in the insertion plug. These intakes are handed, and this is the starboard unit. The port intakes has just one hole. Nice touch Mr Fisher!
Another added benefit of using them is that the internal intake pipe is represented appropriately, whereas the kit intakes are merely a bulbous cavern.
Conclusion
While you could argue that the dimensional issues with the HK Models Meteor intakes don't represent a major problem, there's no doubt that these replacements from Fisher are a huge improvement. My only quibble is that no attempt has been made to match the kit's copious rivetting detail, but these can either be ignored or added by the modeller to taste.
Overall this is an excellent upgrade for an already good kit, and I highly recommend it!
Thanks to Fisher Model & Pattern for the review sample.
© Kevin Futter 2014
This product is available from the following LSP sponsors
This review was published on Monday, March 24 2014; Last modified on Monday, March 24 2014