Profimodeller | #32127: MiG 21 F.O.D.s
Reviewed by Kevin Futter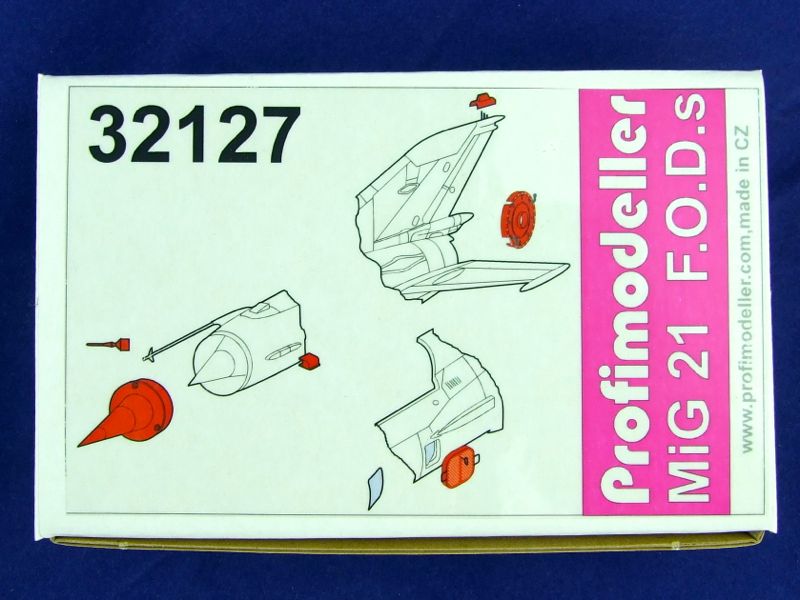 Czech firm Profimodeller has released a FOD (Foreign Object Damage) cover set for the Trumpeter 1/32 MiG-21 kit. The set ships in a sturdy box, though there's no internal padding or protection provided: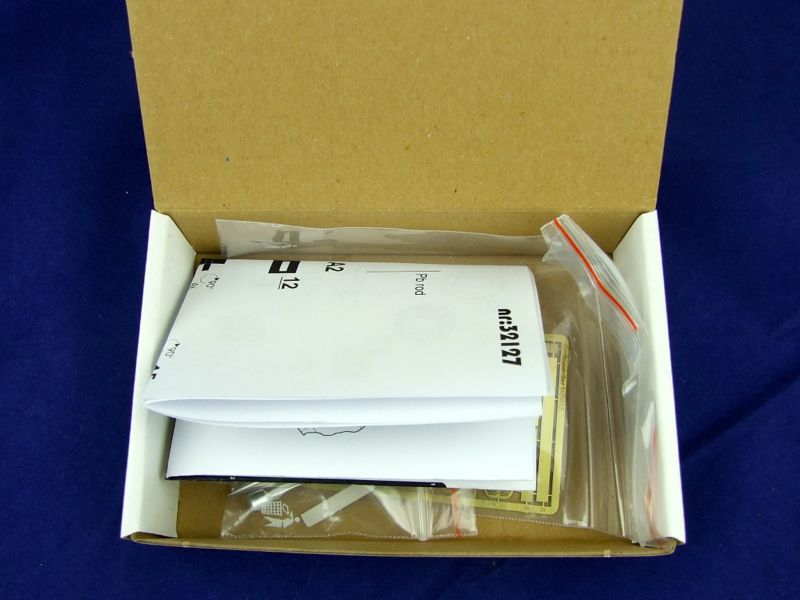 This isn't a big deal, as there's nothing included in the set that is particularly delicate. Upon opening the box we find the following:
1 photo-etched fret
2 turned aluminium parts
1 length of lead wire
1 instruction sheet
Aluminium Parts
The turned aluminium parts are very nicely done, and surprisingly light:
---
The point of the shock cone cover is very fine, and sharp too, so be careful! My example was slightly bent, in a similar fashion to what happens to airbrush needles at times. This has created a tiny 'hook' at the end, which should sand away quite easily. It's actually barely noticeable to the naked eye, but can be felt with a fingertip.
Photo-etched Fret
The photo-etched fret is very crisp with plenty of nicely recessed detail. My photo doesn't really do it justice: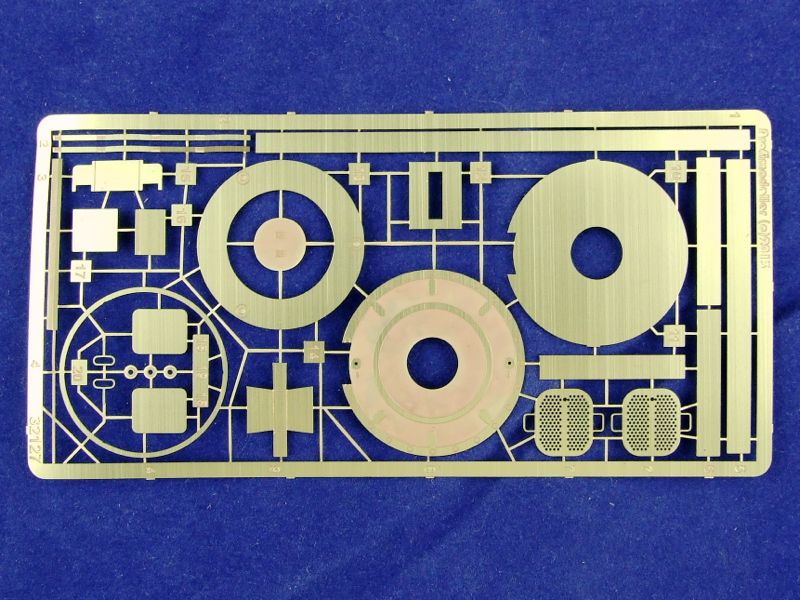 Each part is numbered to match indications in the instructions.
Instructions
The instructions themselves are on a single A4 sheet, printed in folded A5 format.
---
The first section incorporates a parts diagram, on which you may notice something labelled "Pb rod". This is simply the lead wire mentioned earlier, with Pb being the atomic symbol for lead. An odd way to label it, for sure!
This set is very detailed, but it is also quite complicated. The photo-etched parts look to be quite a challenge to put together, especially with regard to those elements that need to form a perfect circle. It's an interesting decision by Profimodeller to represent these elements in photo-etched metal rather than resin, but there's no doubt a higher level of scale fidelity can be achieved this way. Similarly thin resin would be too delicate for the task I suspect.
Conclusion
This appears to be a comprehensive and very well detailed set of F.O.D. covers for the Trumpeter MiG-21. I recommend that you already feel comfortable working with photo-etched detail sets before tackling this one however. With that caveat out of the way, it looks very nice indeed!
Thanks to Profimodeller for the review sample.
© Kevin Futter 2014
This review was published on Friday, March 28 2014; Last modified on Friday, March 28 2014