Profimodeller | #32134: MiG-15T Target Tug Conversion
Reviewed by Kevin Futter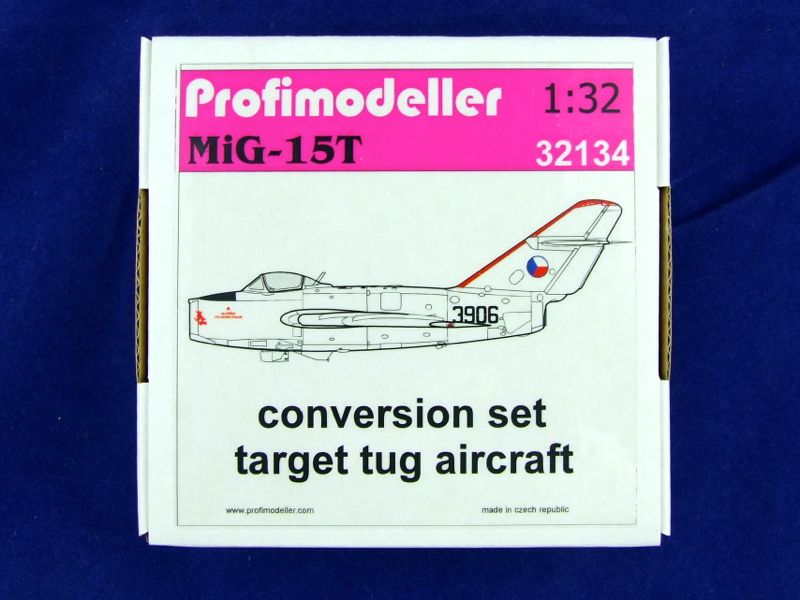 Czech firm Profimodeller has released a MiG-15T conversion set for the Trumpeter 1/32 MiG-15 kit. This set allows you to turn the Trumpeter kit into a Czech MiG-15T target tug aircraft.
Upon opening the box we find the following:
1 bag of resin parts
1 photo-etched fret
1 decal sheet
1 instruction sheet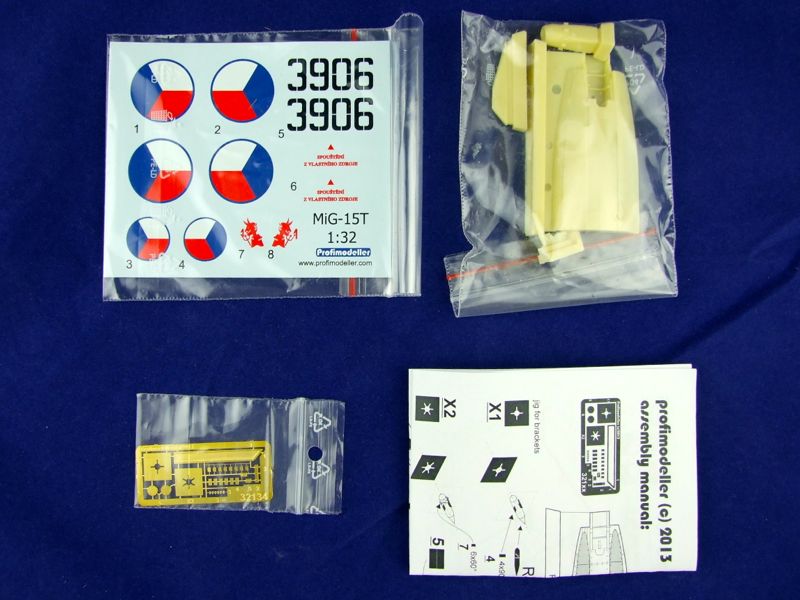 Resin Parts
There are 5 resin parts in all, separately housed in a resealable plastic bag. These form the backbone of the conversion.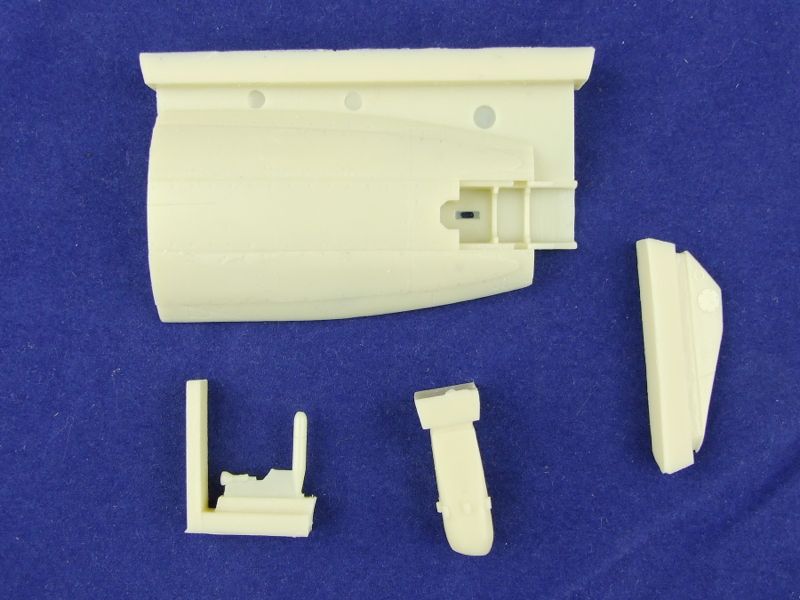 ---
They're nicely cast with good detail. Care will need to be exercised while removing them from their respective casting blocks however. The replacement panel for the lower nose appears to be a modified copy of the kit part, so surface detail should match that of the donor kit. And provided there has been no shrinkage in the resin, a good fit should be assured as well.
Photo-etched Fret
The photo-etched fret is a very simple affair, containing a few detail pieces for the resin parts: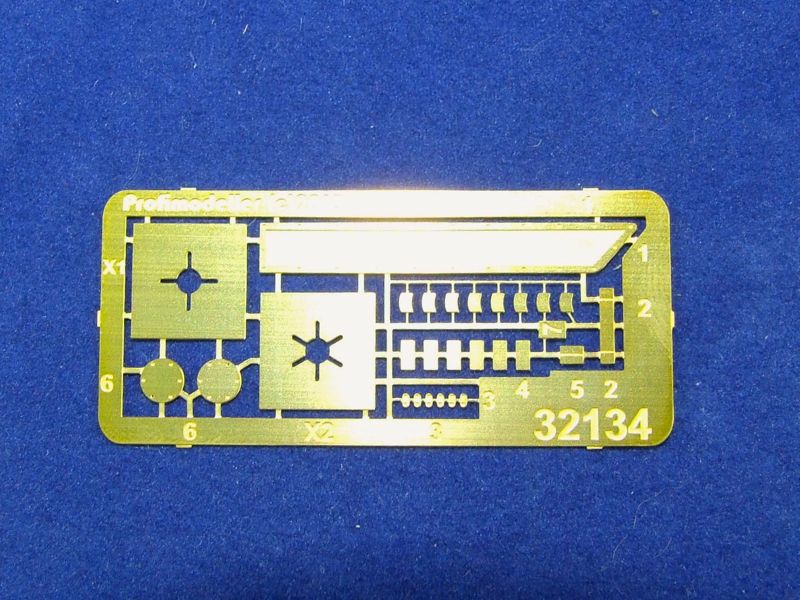 A nice - and probably necessary - inclusion is the two alignment templates for the photo-etched vanes and blades that attach to resin part R4. These parts are much smaller than they look in the photos, so this should greatly aid assembly of these components.
Decals
A small decal sheet is included in the set, depicting a single MiG-15T in Czech markings.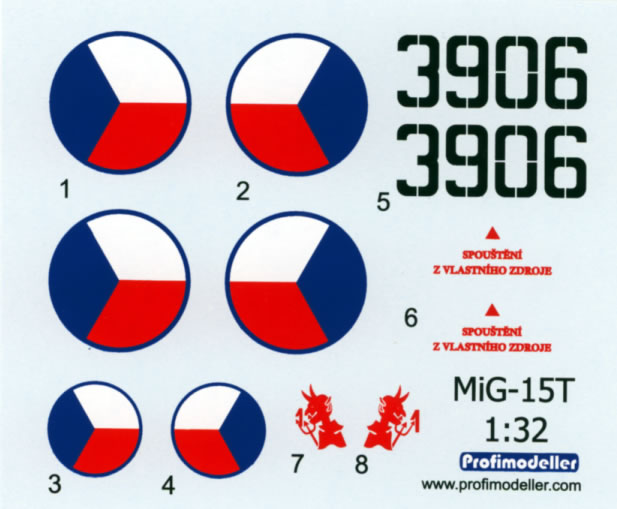 The decals are simply credited to Profimodeller, so the identify of the printer is unknown. They are, however, very crisply printed and in good register. There is almost no excess carrier film, and the decals are very thin.
Instructions
The instructions consist of a single A-5 sheet, printed on both sides.
---
The first section incorporates a parts diagram, on which is marked a part labelled "P1". I can't determine from the diagram what it's supposed to be, and I couldn't find anything likely to be it in the box. It is meant to attach to the top of resin part R5. I can only surmise that it's missing from my set.
The remainder of that side contains a series of assembly diagrams for completing the conversion. The other side features the painting and markings guide, and is printed in colour.
Conclusion
Apart from some potentially fiddly photo-etched parts, this appears to be a relatively simple and straightforward conversion set. All the included components are of excellent quality, and should result in a MiG-15 model that's just a little bit different from the pack. Recommended!
Thanks to Profimodeller for the review sample.
© Kevin Futter 2014
This review was published on Wednesday, April 02 2014; Last modified on Monday, April 04 2016