Videoaviation | 1/32 Bomb Trolley (Part No: 130632)
Reviewed by Matt Gannon
Videoaviation.com is producing and selling a relatively simple 1/32 scale bomb trolley with scale figure. It will offer a simple option for those seeking to add interest to their aircraft builds or dioramas in 1/32 scale. The kit comes in a sturdy package and consists of simple resin parts as displayed in the photographs.
The trolley in this kit is basic in design and will suit a range of bombs typically found in 1/32 scale kits. This type of trolley apparently hails from WW2 but was widely used in the Korean war and during the 1950s on Italian and European bases. My research didn't uncover if this particular trolley conforms to any particular period or air force. Given the trolley and figure look fairly generic in nature I think most modellers would find this kit doesn't lock itself into simply one theatre or time period. It could be used in most displays with bomb carrying prop or jet aircraft (Nb: bombs of suitable circumference ~ 250-500lbs).
The alternate handles for the trolley that are supplied in the kit means it can be posed with or without the supplied figure. The figure is sufficiently generic enough in posture and clothing to allow its broader incorporation into all sorts of dioramas. The cast details in the clothing will allow some scope for highlighting to facilitate characterisation of the completed figure. The head of the figure is nicely detailed and its inclusion as a separate piece will allow it to be posed on different angles. It also creates the possibility of using alternative heads readily available from other sources (e.g. left over parts from injection moulded kits).
The trolley and figure look simple to build and it costs 9Euro from the Videoaviation.com website.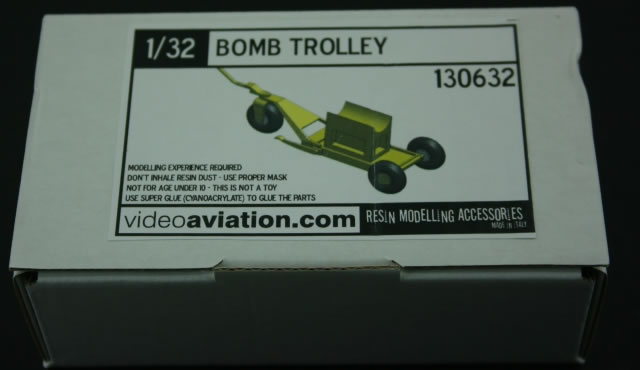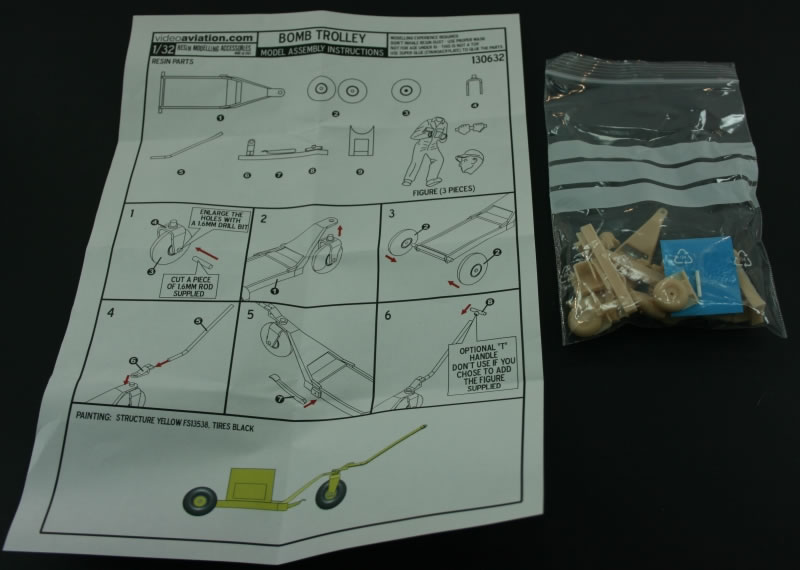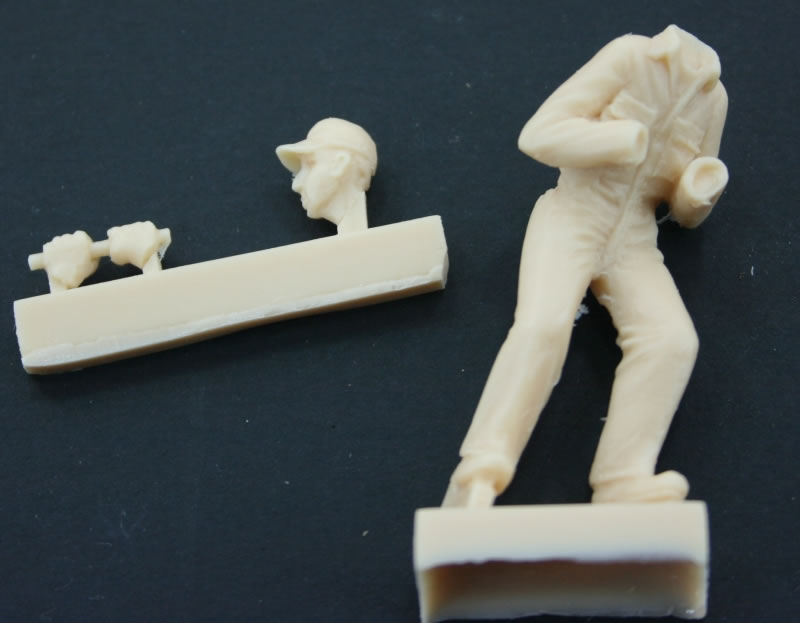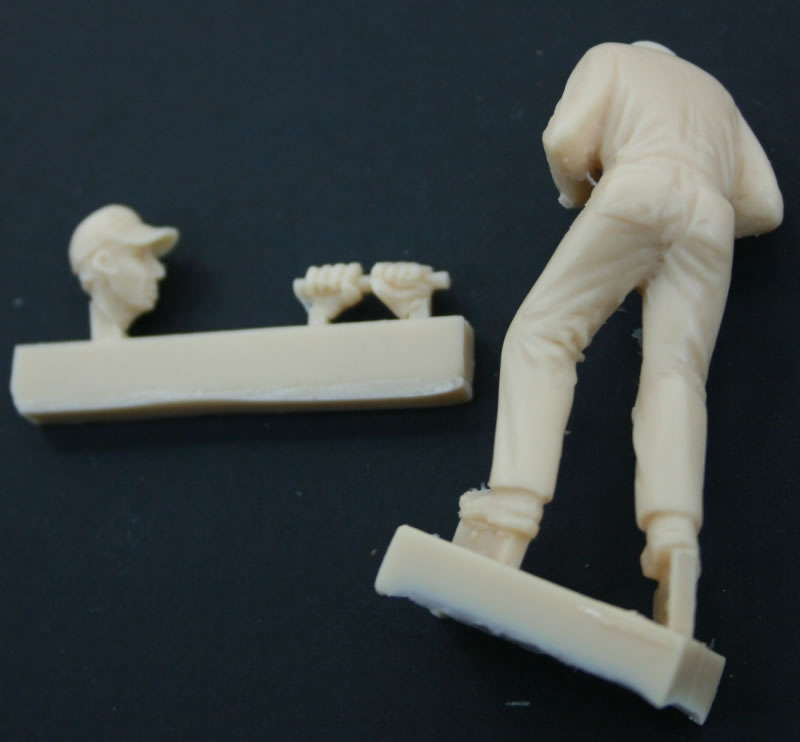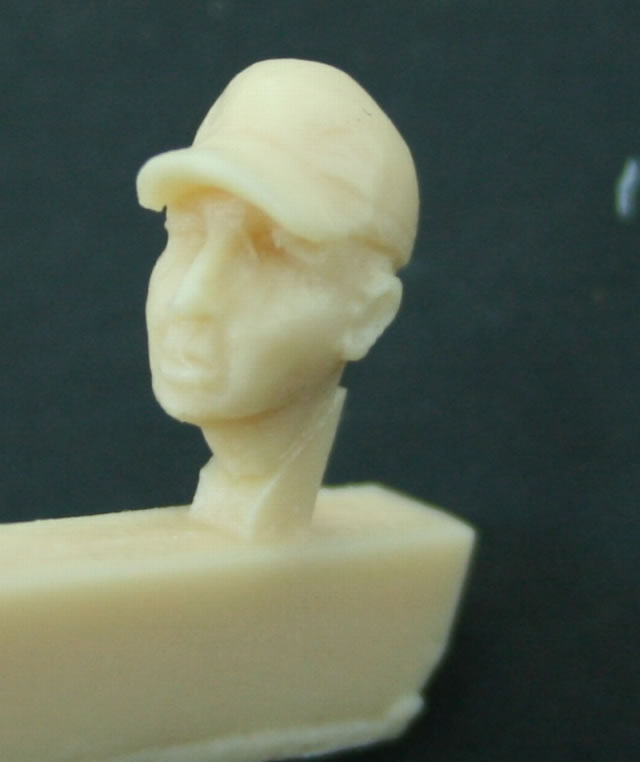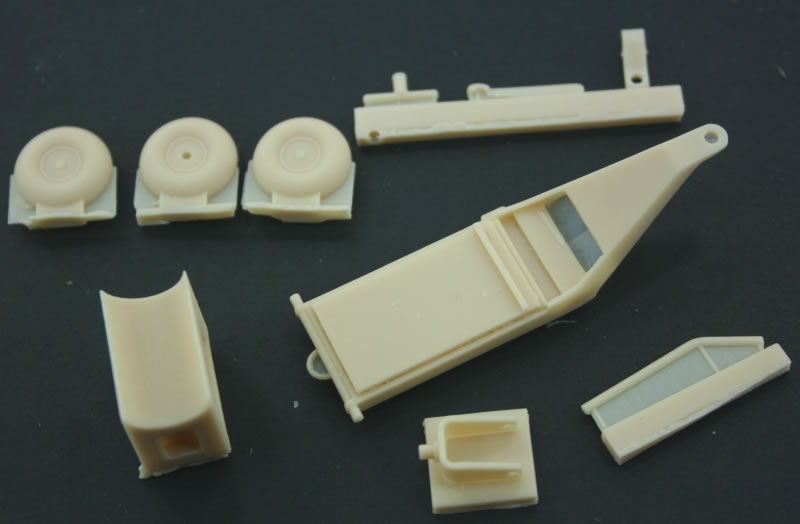 Review sample kindly provided by Videoaviation.com.
© Matt Gannon 2014
This review was published on Saturday, April 12 2014; Last modified on Thursday, December 03 2015