Videoaviation | 1/32 US Navy MHU-191/M Munitions Transporter Part No:130932
Reviewed by Matt Gannon
Further complimenting the excellent set of modern 1/32 USN figures from Videoaviation.com is the MHU-191/M munitions transporter with two figures and two GBU-38 JDAMs. For those interested in 1/32 modern USN dioramas, options have previously been scarce. This combination of resin accessories is likely to bring to life any static display of 1/32 modern USN model planes.
The kits come in the typical sturdy quality box. Parts breakdown and packaging are as per the photos below. Clear instructions are on an A4 sheet and include assembly details and decal placement positions. There are no colour pictures to guide figure painting other than the box top itself with this kit. Guidance is provided but there are plenty of easy to find web references and pictures.
The detail in castings are super. I really like the texture and details included on the JDAMs. The figures are posed realistically though one figure is clearly doing the hard work. Both figures are nicely sculpted so all the limbs, torso and head are nicely in proportion. That contributes to the assembled kits all looking natural. The trolley itself looks straightforward to put together with all the resin framework being free of any warping. In fact all of the resin parts look free of distortion and porosity.
This is a great set that really has a lot going for it. It's available from Videoaviation.com for 15Euro.
Many thanks to Videoaviation for the review sample.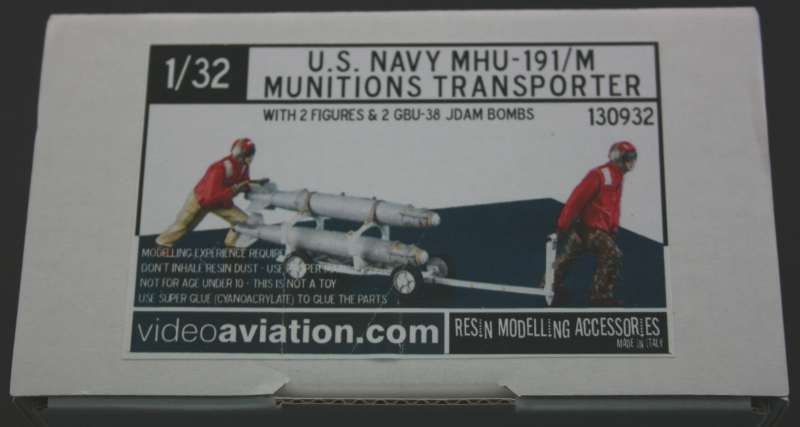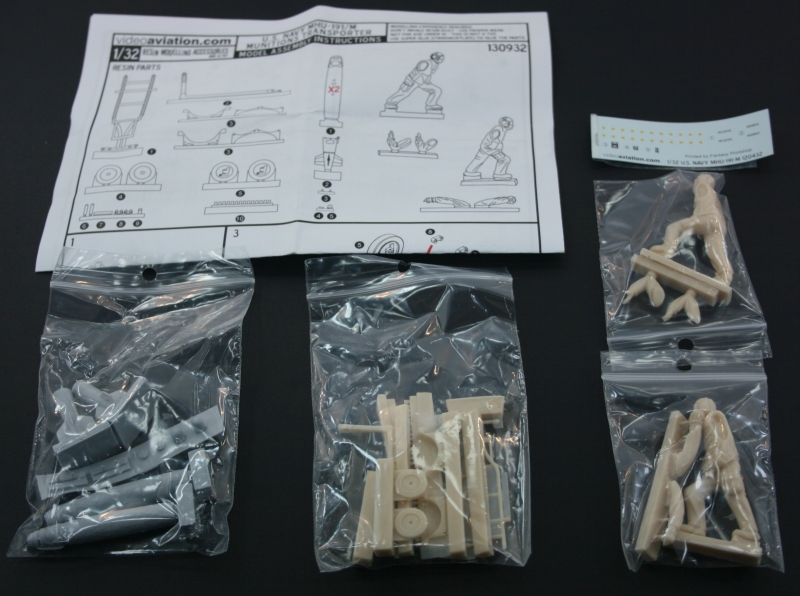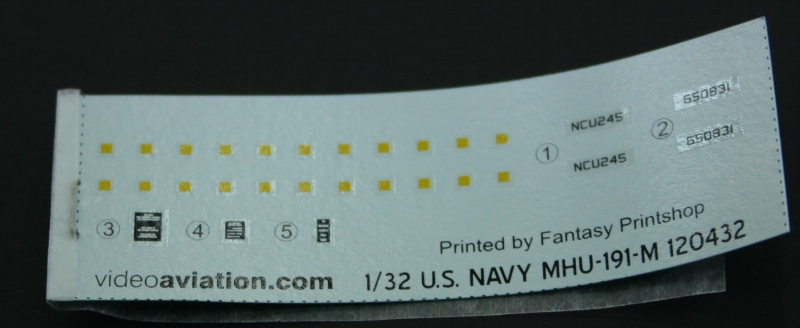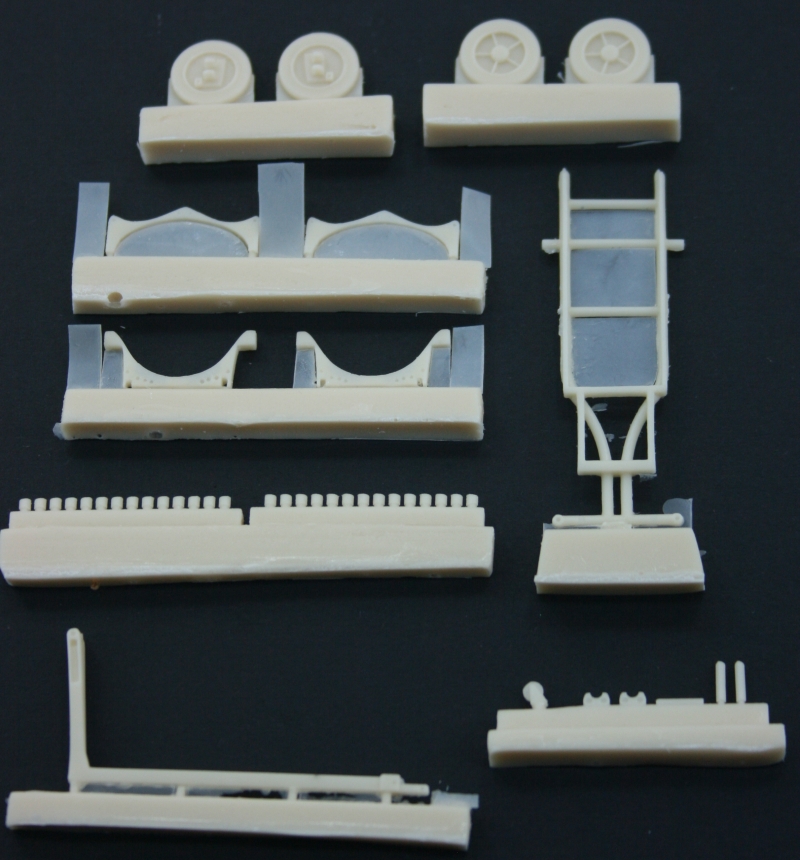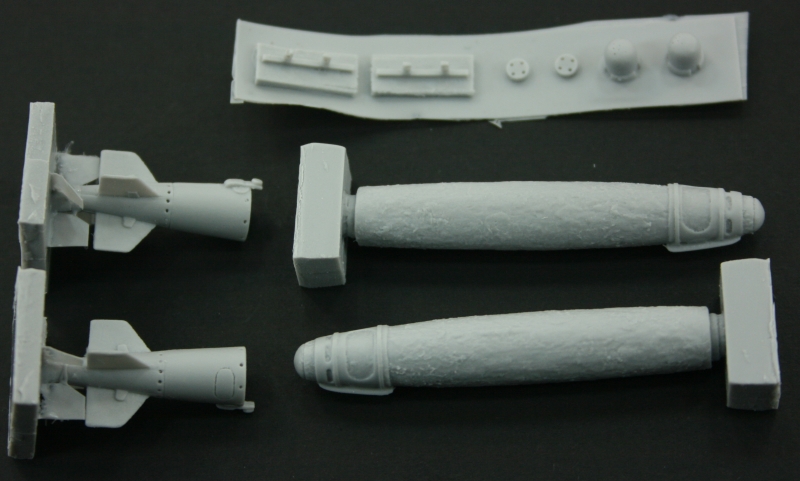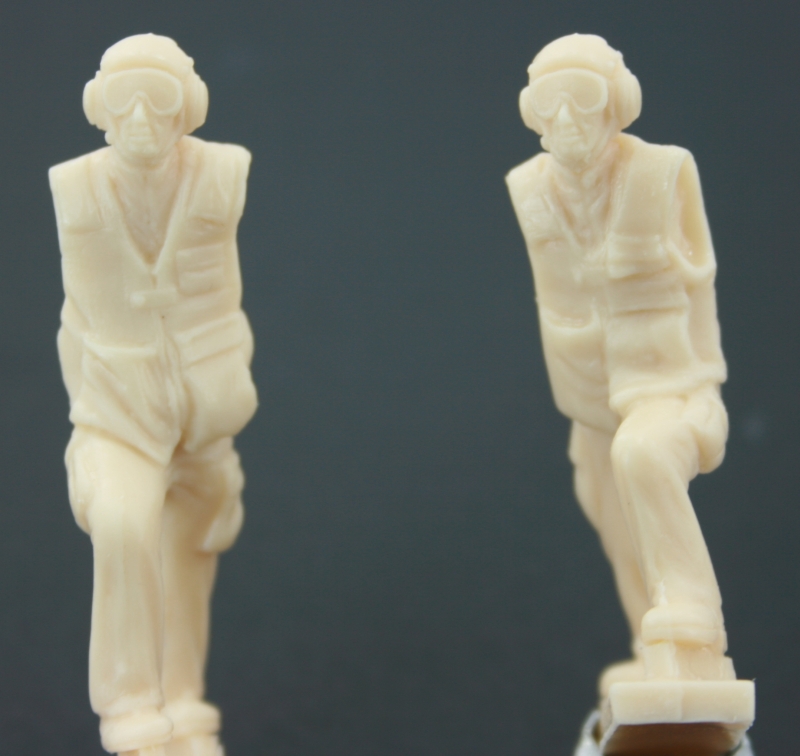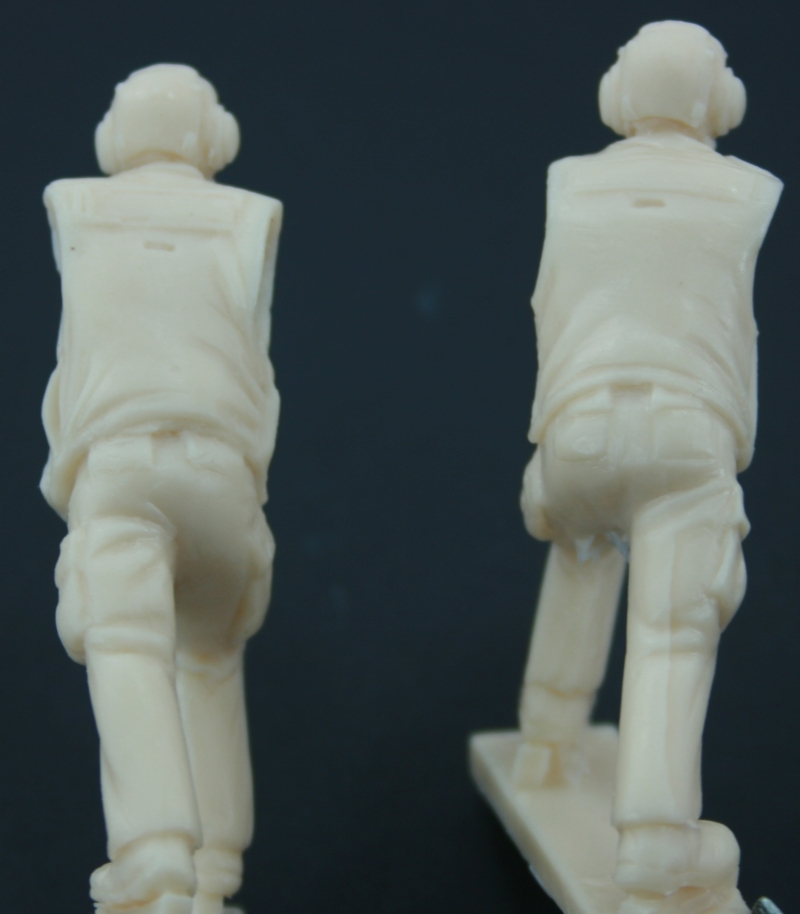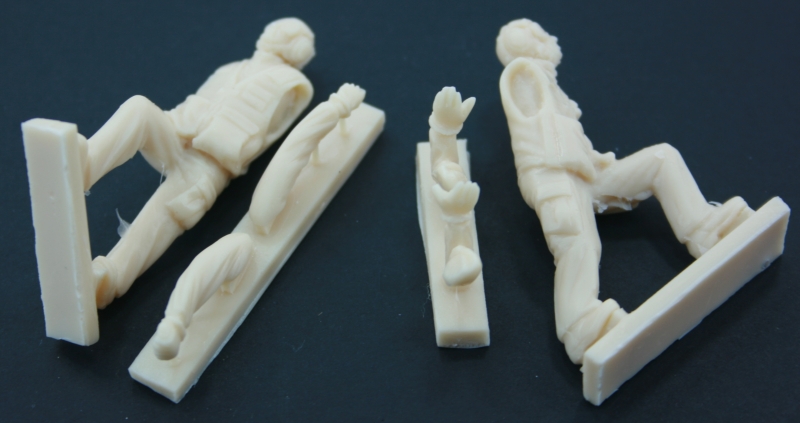 © Matt Gannon 2014
This review was published on Saturday, April 12 2014; Last modified on Thursday, December 03 2015