Videoaviation | 1/32 MJ1-B Loader (Late) with Crew Figure
Reviewed by Matt Gannon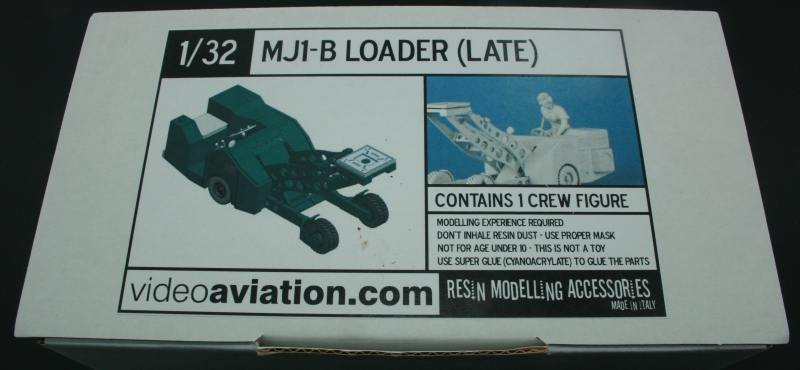 A couple of relatively new releases from VideoAviation include two versions of the ubiquitous MJ-1 loader. Both versions are available from their website. There is an older version the MJ1-A and a more modern version the MJ1-B. At first glance the loaders look almost identical. Once you study a few pictures and see the details in the VideoAviation kits the differences between the models of loader are certainly present.
The version I have is the more modern contemporary loader. The kit has 38 resin parts and includes a complete sheet of decals but ordnance isn't included. In keeping with more modern equitable times the resin driver figure has been sculpted as female. All the resin parts have loads of detail, are well cast and exhibit no distortion even along long thin lengths. They came very well packaged in a sturdy box with A4 sheet instructions. Decals are supplied and have been printed by Fantasy Printshop. Construction looks relatively straight forward.
The version of MJ1 loader (MJ1-B) I have would suit USAF bases from the '80s until today. In unit use the loader is often observed having two different camo versions. In the mid-'80s painted two greens and an all-grey scheme for current times.
The version of loader that appears in many photos of the Vietnam War era is the earlier model the MJ1-A. In that kit given the era, the gender of the resin figure is male.
The scope of jet era ground equipment for diorama use in 1/32 scale is limited. This is especially the case for USN jets. These MJ1-A/B loaders by VideoAviation begin to redress that shortfall with equipment that allows an otherwise static aircraft display to become somewhat dynamic. For more pictures of these loaders that would even suit a super detailer check out these pages.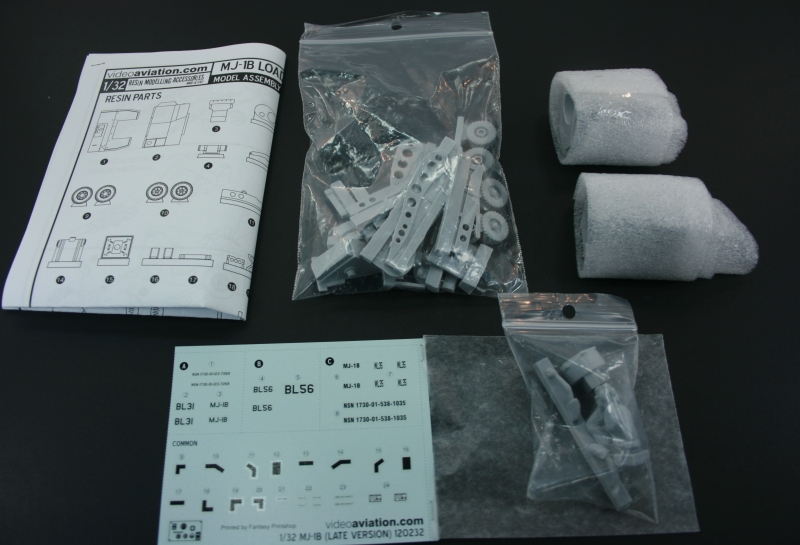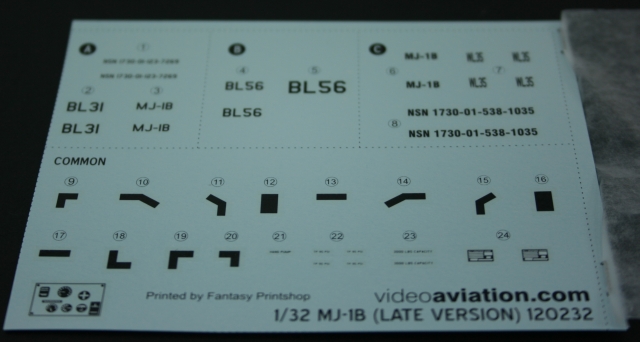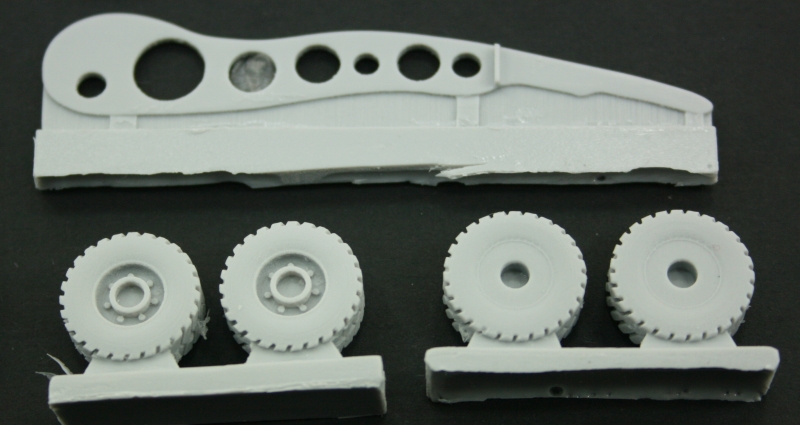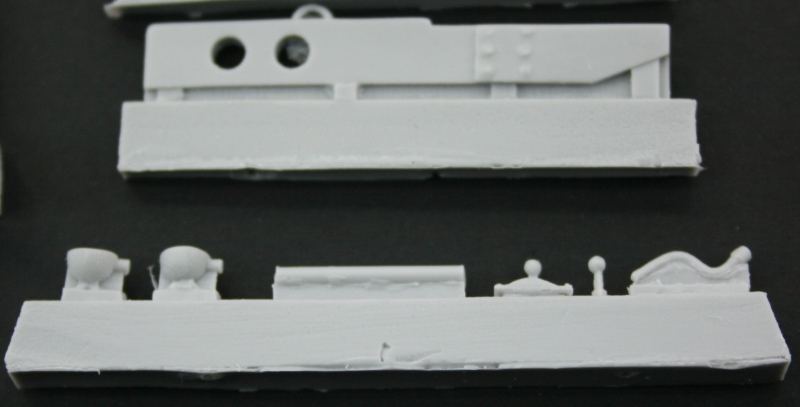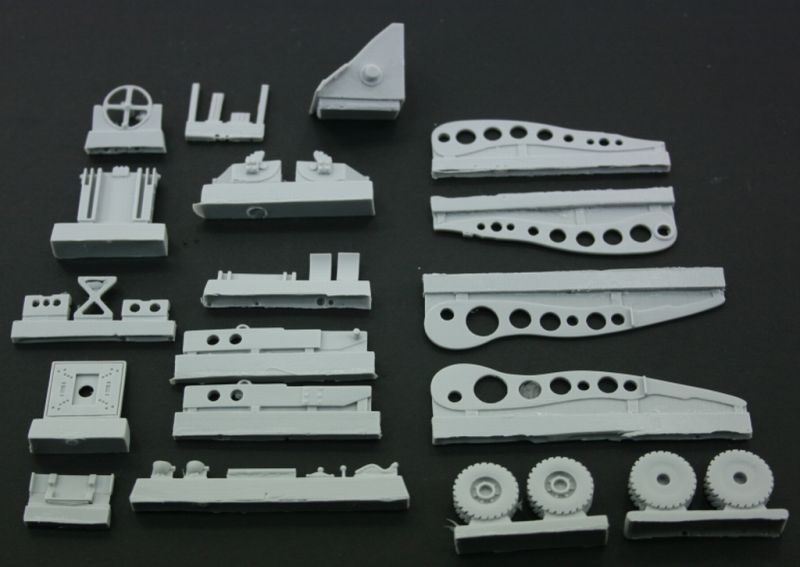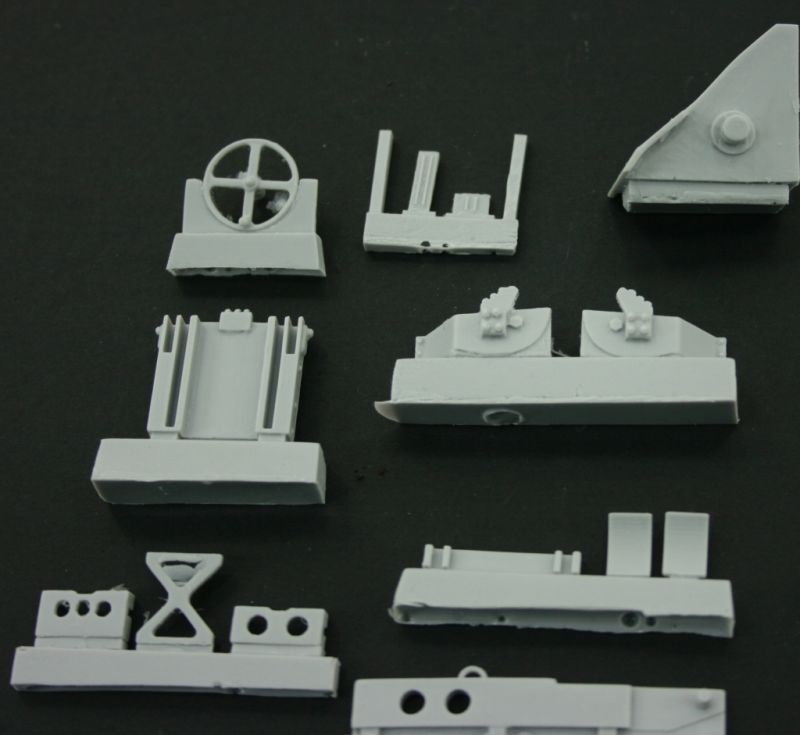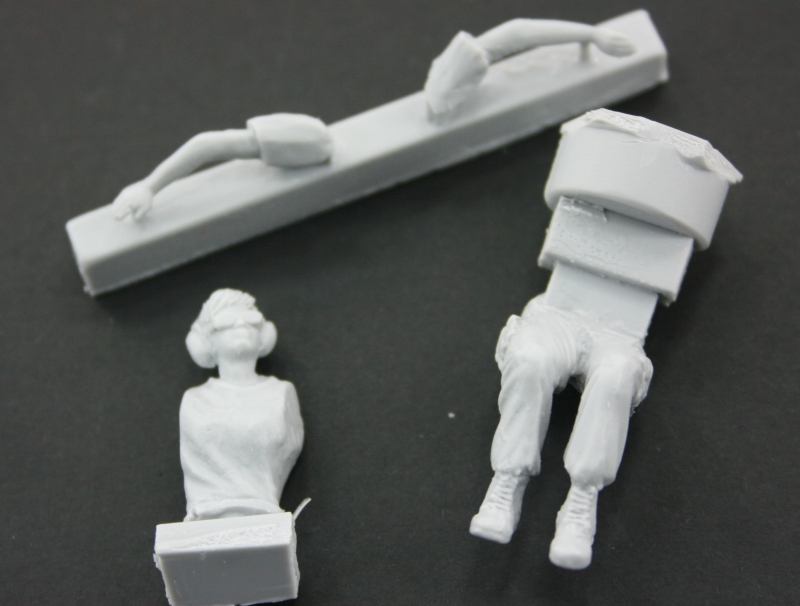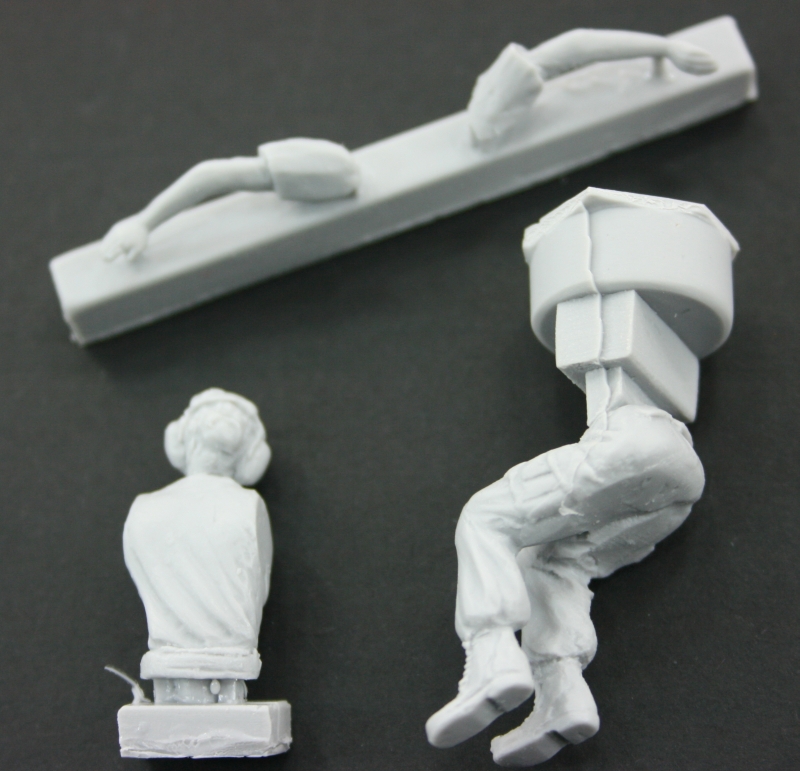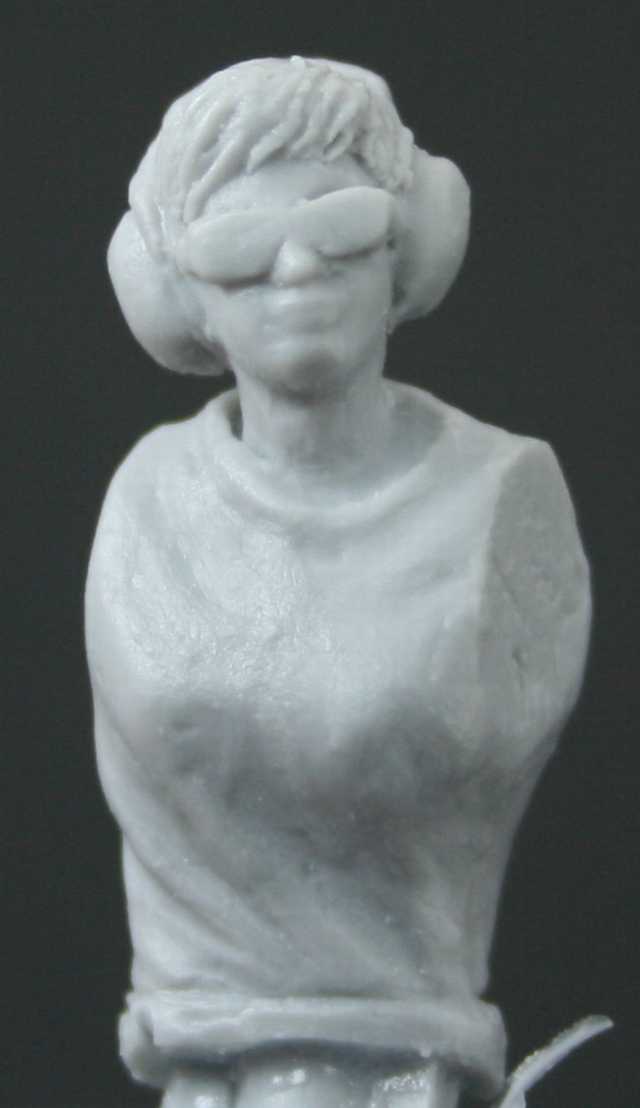 Many thanks to VideoAviation for the review sample.
© Matt Gannon 2014
This review was published on Saturday, April 12 2014; Last modified on Thursday, December 03 2015