Maketar Productions | Masking Circles
Reviewed by Kevin Futter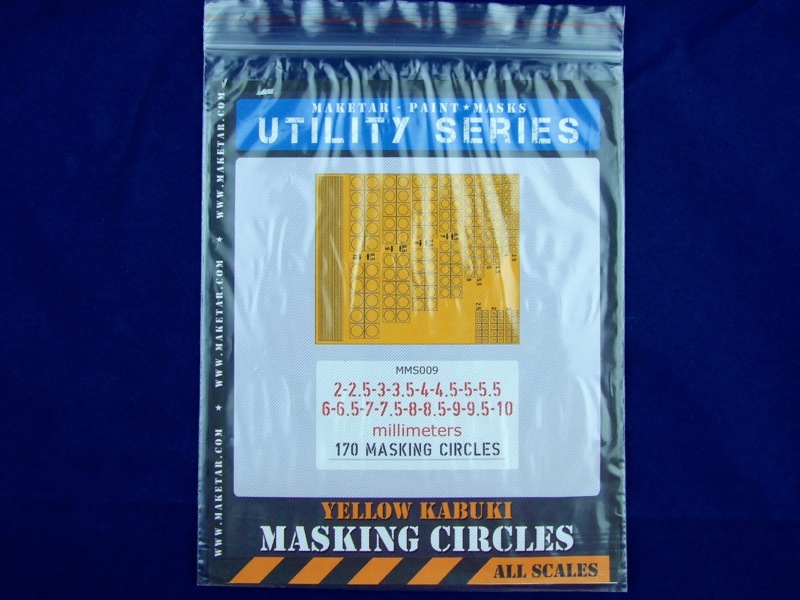 Maketar Paint Masks burst onto the modelling scene several years ago with a range of paint masks for a variety of aviation subjects across several scales. With a heavy focus on 1/32 scale subjects, they were popular with LSP modellers in the newly-burgeoning trend towards using paint masks for major markings. They are now back after a short hiatus with even more sets, and here we examine a set from their "Utility Series", "Masking Circles All Scales".
This set comprises a single sheet of circle masks - 170 in all, which are pre-cut from self-adhesive kabuki material (similar to the material Tamiya uses for its familiar masking tape range).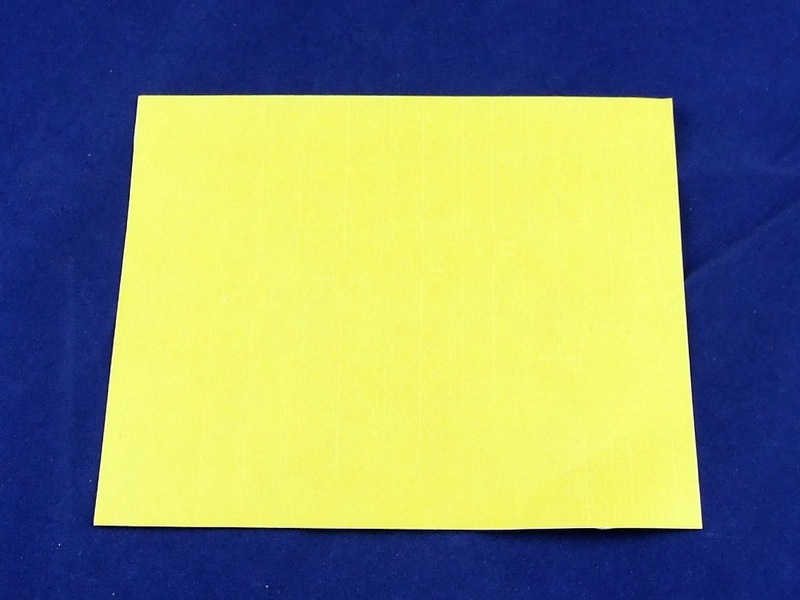 Unfortunately it's nearly impossible to photograph these masks so that the pre-cut lines are visible, so my apologies for what just looks like a giant sticky note. Helpfully, the front of the packaging jacket contains a line drawing that delineates the designs the sheet contains. The sizes range from 2mm to 10mm, increasing in 0.5mm increments, making for 17 different sizes in all.
Each row is labelled with its size and an arrow pointing to it to avoid ambiguity. The only caveat is that these have been cut into the kabuki material just like any of the other masks, and consequently take a little effort to discern. Again, referring to the packaging jacket will greatly assist here. Don't throw it away!
There's also a bonus set of straight line masks, though the size is not given.
It's worth noting that the masks in this set have been cut so that they may be used as either positive or negative masks. By that I mean that you can use either the solid circle mask over a base colour (positive masking) or the empty circle cut-out into which you spray the top colour (negative masking). In other words, negative masking reveals an area to be painted, while positive masking covers an area already painted.
Conclusion
While not specifically designed for LSP models, this utility set of circle masks from Maketar will have a multitude of uses during the painting stages of a build, from masking wheels and hatches to creating painted markings. A very handy set whichever way you look at it!
Many thanks to Maketar Paint Masks for the review sample.
© Kevin Futter 2014
This product is available from the following LSP sponsors
This review was published on Monday, April 14 2014; Last modified on Monday, April 14 2014