Profimodeller | #32186: Venturi Pipes
Reviewed by Kevin Futter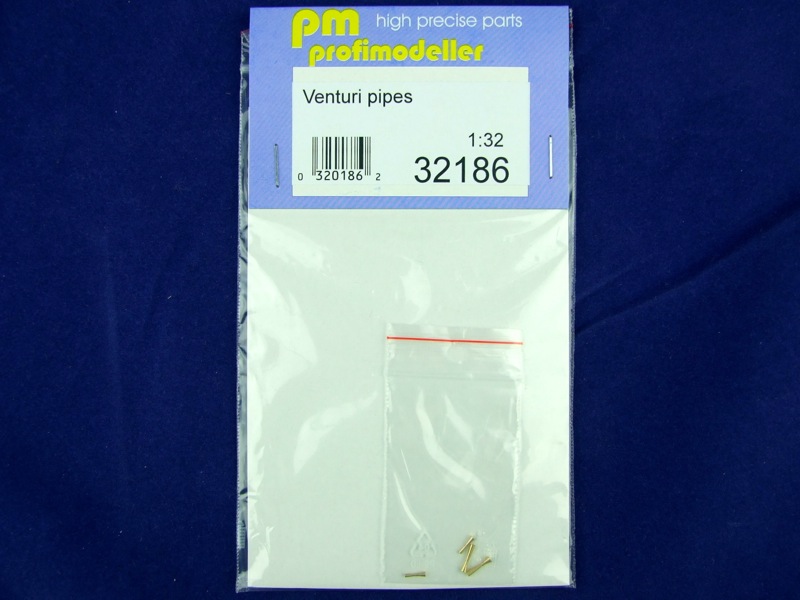 Czech firm Profimodeller has released a set of turned brass venturi pipes in 1/32 scale. There are 4 in the set, 2 at 6mm long and 2 at 8mm long. The Aircraft Spruce website offers the following explanation of the use of venturi pipes or tubes on aircraft:
A venturi is a relatively low cost means of producing the vacuum to operate gyroscopic instruments (turn/bank, directional gyro and artificial horizon). It is mounted on the fuselage, parallel with the longitudinal axis of the aircraft. As the aircraft moves through the air, suction is created in the venturi throat. Since the venturi throat is connected by a tube to the gyro instrument case, air is sucked out of the instrument, causing air to enter an inlet port and strike the gyro rotor, which then spins rapidly and activates the instrument.
Venturi tubes were typically fitted to aircraft of the 1920s and '30s, but are difficult to replicate in model form with any finesse, even in 1/32 scale. These turned brass parts from Profimodeller address that difficulty beautifully, possessing all the finesse that injection-moulded parts tend to lack.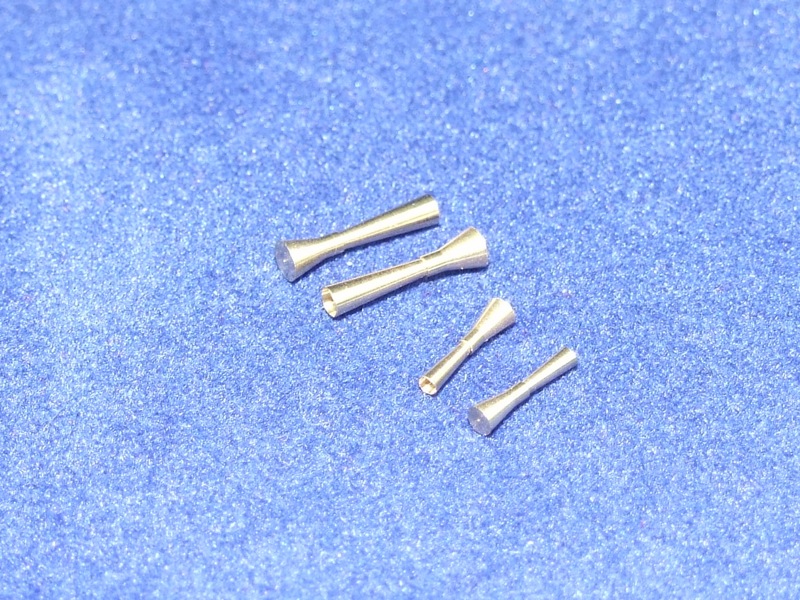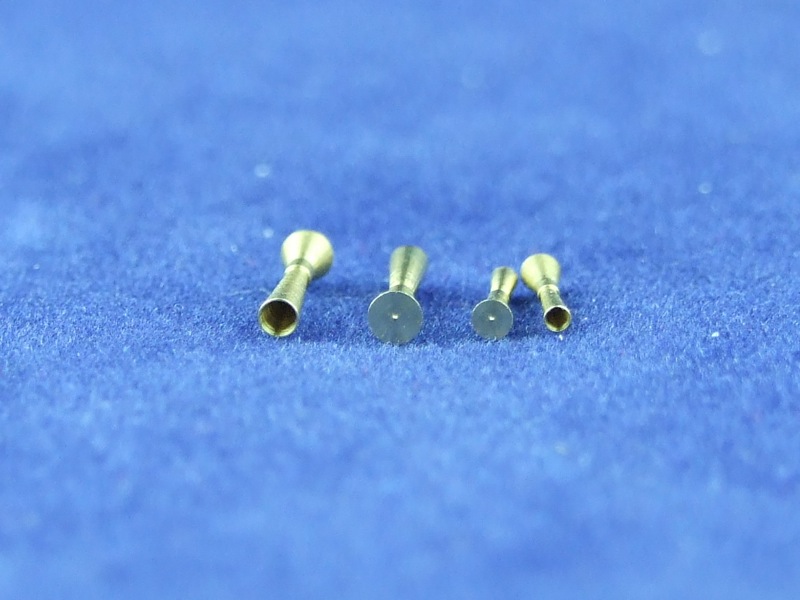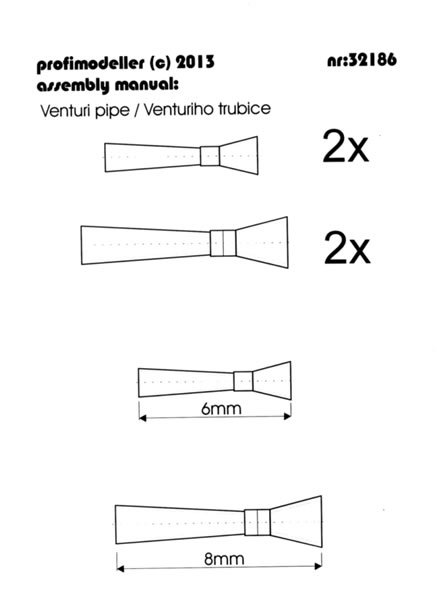 The hollow tube walls are remarkably thin and the entire effect is quite convincing. The set doesn't supply or suppose any form of mounting apparatus, so this will have to be scratch-built or adapted from kit parts. This should not be a great chore however.
Conclusion
There is no doubt that these parts represent a worthy upgrade for any kit that features an injection-moulded venturi tube. And while it's possible that a resin cast item might possess similar finesse, the thin walls would be much more delicate than these robust brass items. Venturi tubes are a reasonably noticeable feature on aircraft that carry them, so it's nice to know that quality replacement parts are available. Recommended!
Thanks to Profimodeller for the review sample.
© Kevin Futter 2014
This review was published on Monday, April 14 2014; Last modified on Tuesday, April 15 2014