Profimodeller | #32162: KT-04 Czech Tow Target
Reviewed by Kevin Futter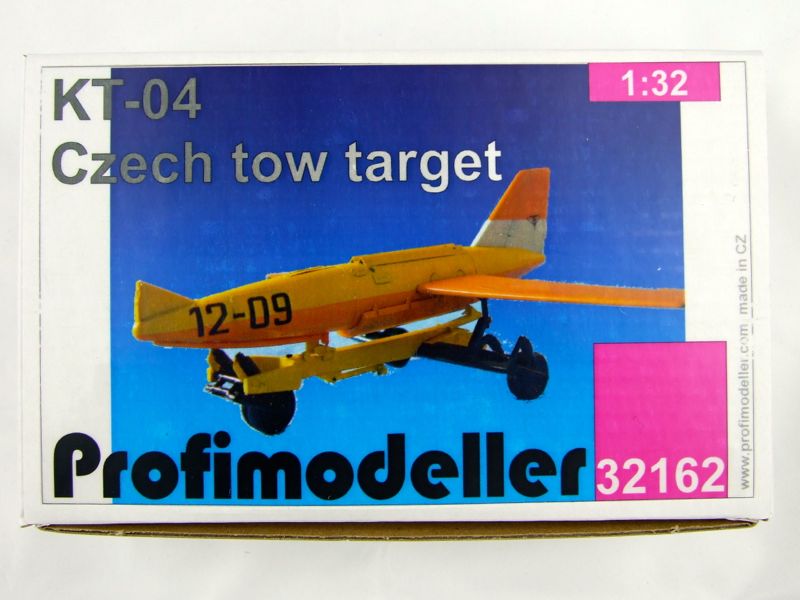 This is a very interesting release from Czech firm Profimodeller. The Letov KT-04 was a towed aerial gunnery target used by the Czech air force, often towed behind L-39 Albatros aircraft.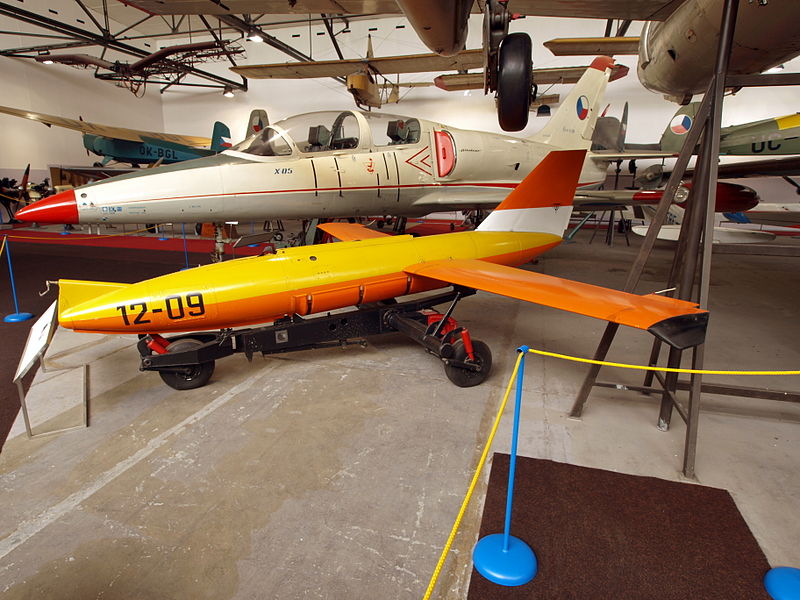 The Kit
Profimodeller's kit is a multimedia affair that comes in a small but stout box.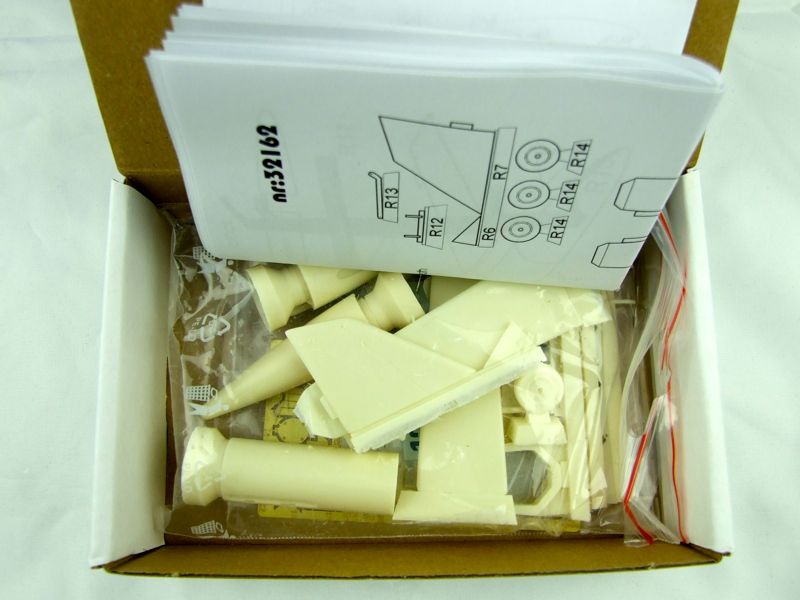 Inside we find the following components:
1 resealable bag of resin parts
1 resealable bag containing metal parts and decals
1 instruction booklet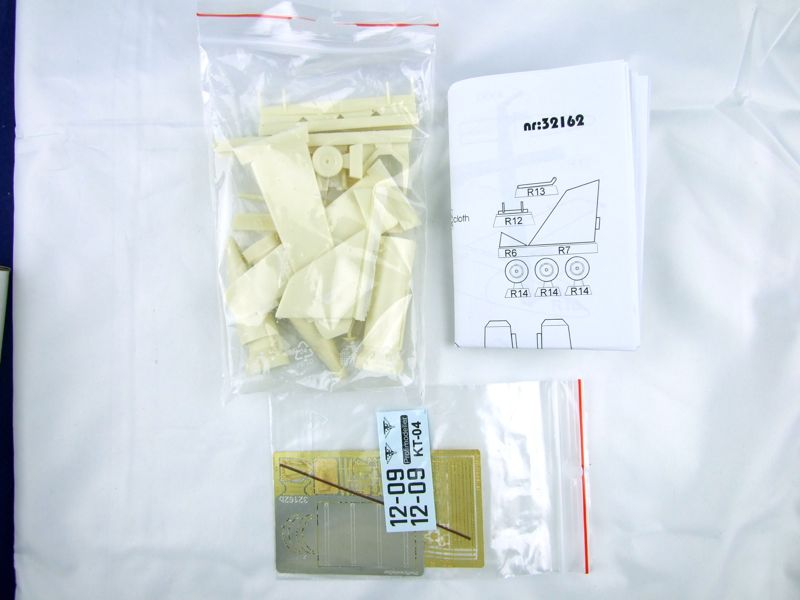 The Resin Parts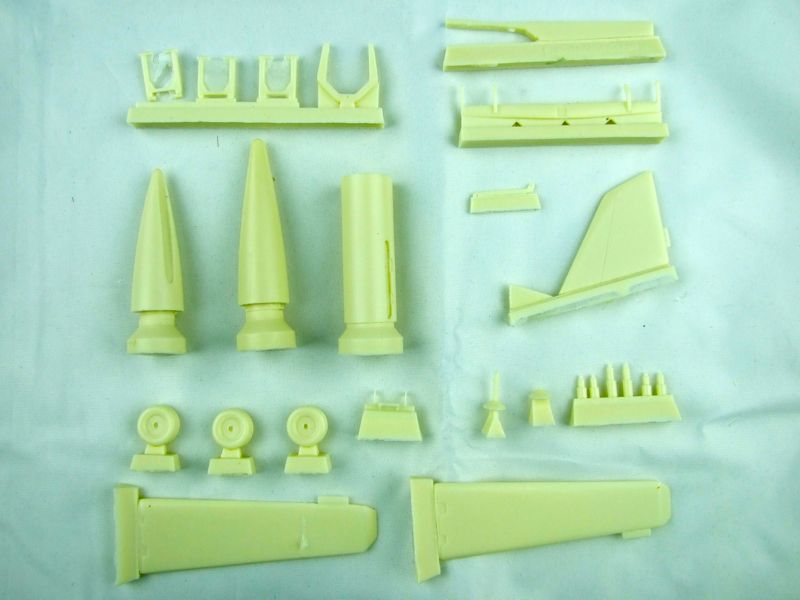 Being a small and very simple 'aircraft', only 26 resin parts go to make up this kit. They are nicely cast, though there's a little bit of flash evident on some components. This should be very easy to remove. At least half the parts are for the dolly the KT-04 sits on. One of the parts labelled 'R15' was broken in my example, but should be able to be repaired with little trouble.
Miscellaneous Parts
The second resealable bag contains the following:
1 fret of photo-etched brass
1 fret of photo-etched stainless steel
1 decal sheet
1 length of copper wire
1 piece of textured paper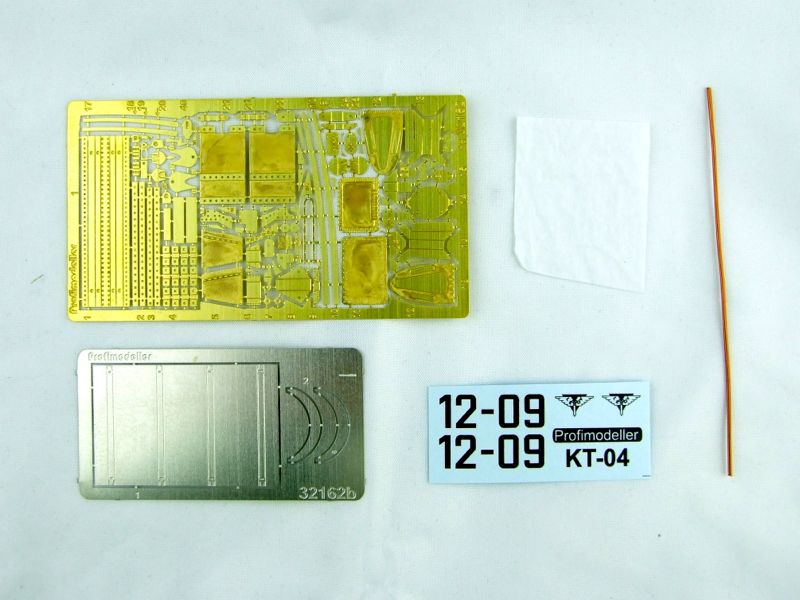 Note that the instructions indicate that there are two lengths of 'rod' included, but I could only find one in my example. The textured paper is listed in the instructions as 'cloth'.
Instructions
The instructions consist of 10 pages in A5 format, and feature exploded assembly diagrams and painting guides. The latter are printed in colour.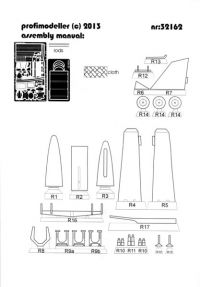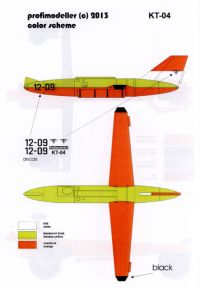 ---
It's clear from perusing the instructions that, while a small and seemingly simple subject, this kit will not be simple to build. The photo-etched parts form crucial components of the assembly, particularly with regard to the dolly, and most of them need to formed into specific shapes. Don't tackle this kit without some experience with PE - and your photo-etch bending tools!
Conclusion
This is a neat little kit of a unique subject, and perfect to display in a diorama alongside the HpH L-39 kit. Having said that, the build will require an experienced hand, both with resin and photo-etched parts, and would challenge the skills of new modellers. If you're up for the challenge however, it will certainly give you a unique result!
Thanks to Profimodeller for the review sample.
© Kevin Futter 2014
This review was published on Sunday, April 20 2014; Last modified on Sunday, April 20 2014