Kagero | B-17 Flying Fortress in Combat over Europe
Reviewed by Kevin Williams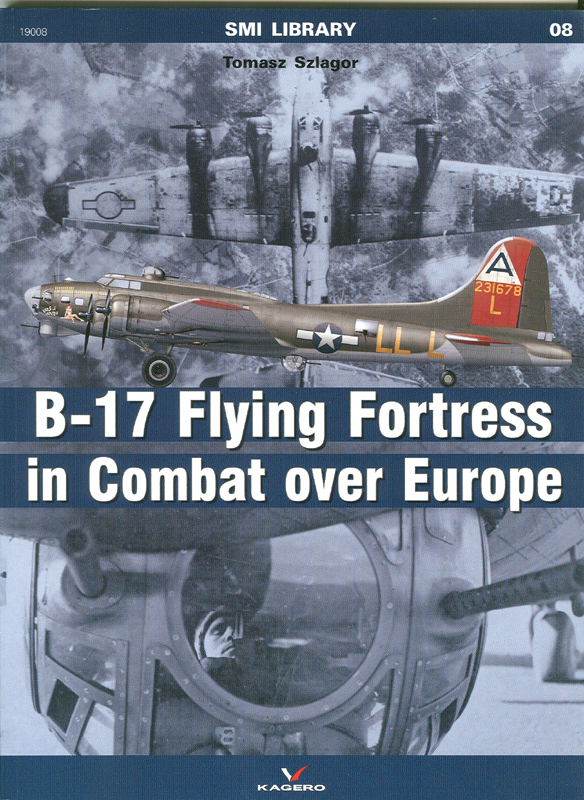 Publisher: Kagero
Author: Tomasz Szlagor
Publishing date: 2013
ISBN: 978-83-62878-91-8
For me, the SMI Library series books from Kagero, represent great value for money, featuring great archive imagery from WWII regarding the chosen subject, many of which I've never seen before (and that's saying something, as I have a ton of B-17 stuff). Also included in every book, are great decals, printed by Cartograf of Italy, further enhancing the value of this series, as well as several marvelous illustrations of chosen and representative subjects, along with a choice few color photos.
This particular book (No. 08 in the series), depicts the venerable and iconic Boeing B-17 Flying Fortress. The European theater of operations is what this book focuses on, and it's chock full of representative material; live in air shots, as well as photos on the ground (sometimes wrecked all to heck), as well as sustained battle damage, illustrate a nice cross section of several bomb groups and wings, all of which were part of the 8th and 15th Army Air Forces.
Typical photo quality to be found throughout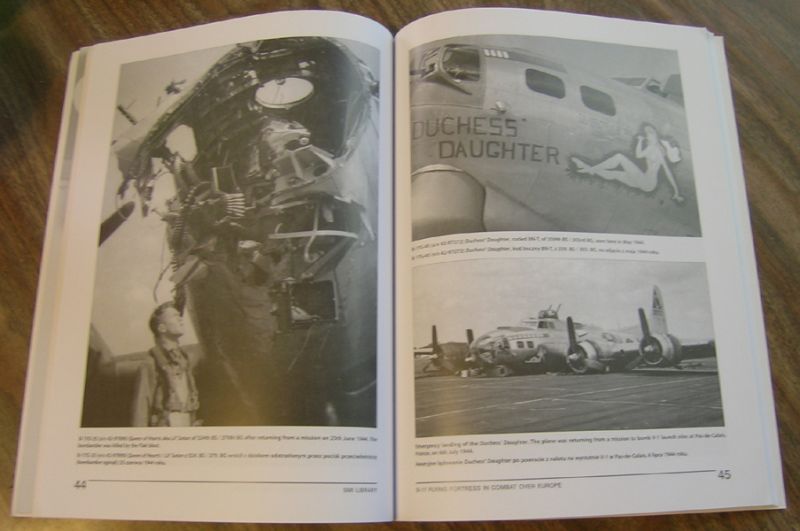 The lovely decal sheet (Cartograf of Italy)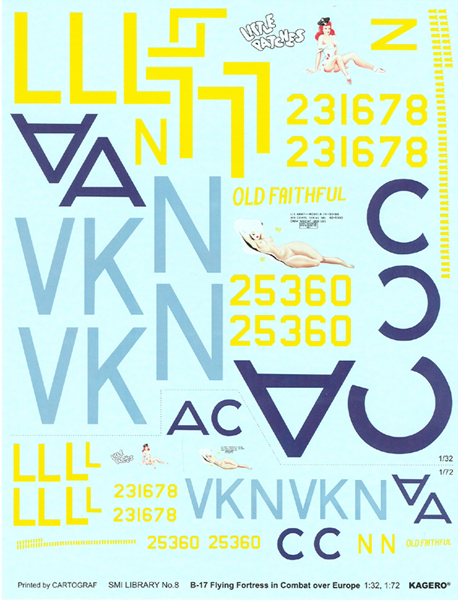 To me, the high point of these volumes (and this one is no exception), is a tossup between the great photographs and the splendid decal sheets, the latter being selections of specific air-frames depicted within the book itself.
For me to loudly proclaim that these books are a desirable addition to the aviation library, is nothing more than an honest appraisal of what I feel is the great value these books bring to the table.
On a scale of 1 to 10, I'd rate this book as a 10, no question about it.
© Kevin Williams 2014
This product is available from the following LSP sponsors

This review was published on Friday, April 25 2014; Last modified on Sunday, December 05 2021