Warhammer | Mil Mi-24 Cockpit detail set for Trumpeter
Reviewed by Rato Marczak
Hot news... In my recent trip to Brazilian IPMS Nationals, I had opportunity to visit a number of hobby shops and meet cottage industry representatives, as every year. In one of these visits, I had a very warm welcome at HOriginal Model Shop, in whose first floor works Warhammer Productions, a relatively new Brazilian modeling industry.
Warhammer is growing very fast and gaining reputation among resin manufacturers and modelers as well. Much of it is due to Marcelo Guerra character, the tireless CEO behind Warhammer. Besides being a very talented and active modeler (he has won many awards in Brazil and USA), Marcelo always find some time to talk to other modelers and share his skills and ideas. It is always a pleasure to talk to him...
As far as large scale aviation is concerned, Warhammer is about to release their first detail sets. One is the resin cockpit for Trumpeter Mil Mi-24E Hind in 1/35 (WH002). The other is the rear compartment detail set for the same kit (WH005). Knowing the quality of previous Warhammer products like U-boat detail set (1/72) and the Alexander the Great figure (1/16), I couldn´t let the opportunity of taking some photos of the masters pass. And it is not every day that we have the chance to go into a model company with a camera, right?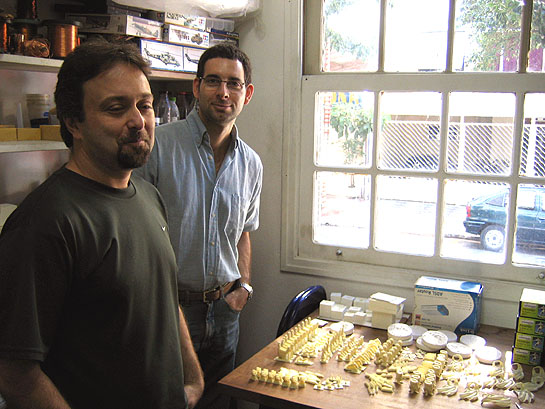 Marcelo Guerra showing a batch of the "Alexander the Great" resin figure prior packaging, at Warhammer's HQ in São Paulo. In the background, Mr. Jerônimo Ulrich Teixeira, one of the best 1/72 diorama modelers I´ve ever knwon.
These are photos of the masters (set WH002) as they receive the final touches before going to the caster. Not all parts are shown here, but the pics give us an idea of the effort put on this set.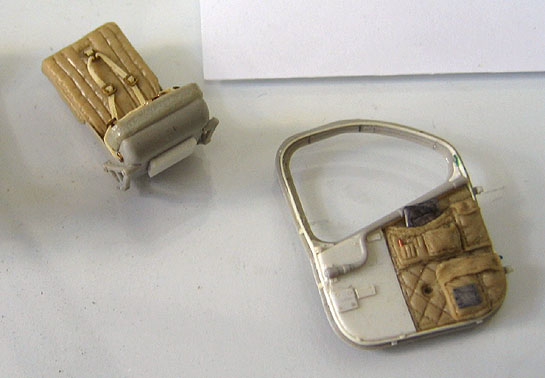 The pilot's seat and door. A remarkable use of putty (note the pencil in front of the map case).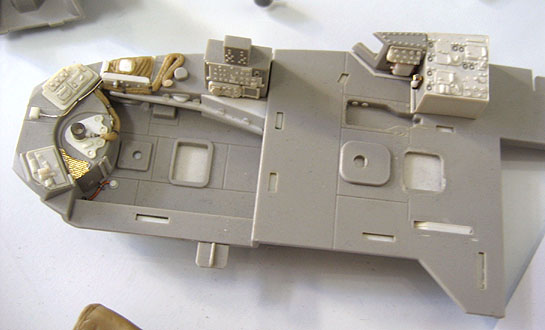 Cockpit floor.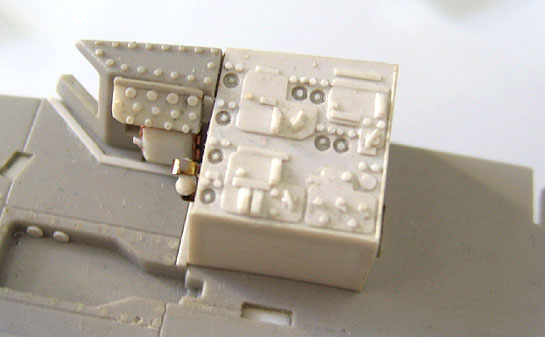 Detail of the gunner's switch box.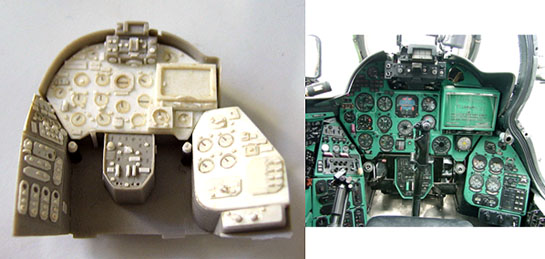 The pilot's control panel. Compare it with the real thing (right).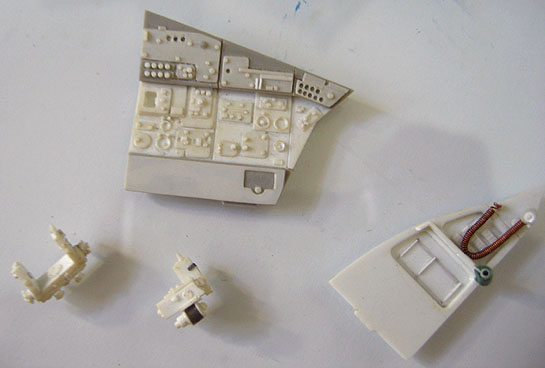 One of the sidewalls and other smaller details.
And here are some pics of the rear compartment detail set (WH005), I suspect: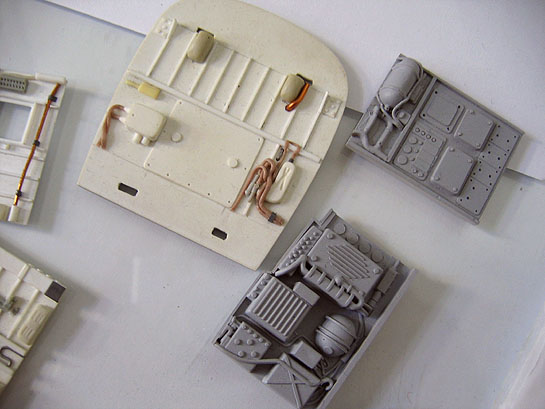 I suspect these are detail parts for the rear compartment.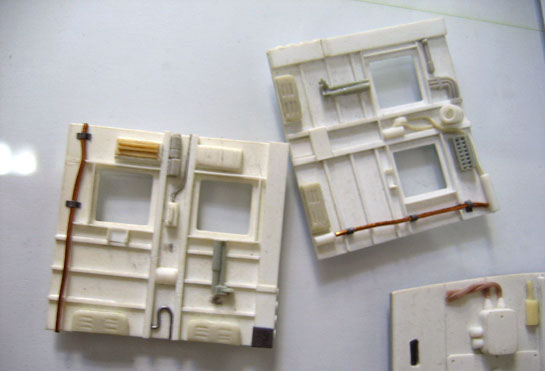 More interior details for the rear compartment.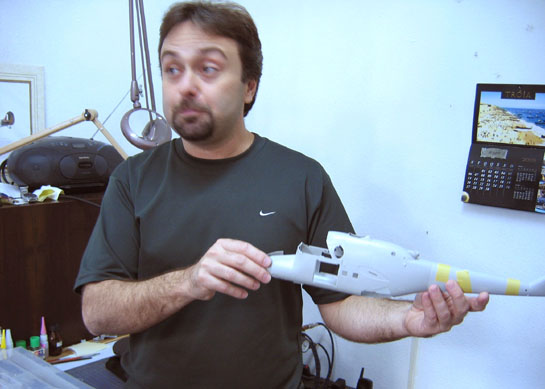 Here´s Marcelo explaining the Trumpeter Mil Mi-24 'Hind' project.
These sets will hit the shelves in a few weeks, and I don´t have any info about the retail price as yet. Also planned is an exterior detail set (WH003). All three are already listed in VLS web-page, so it won´t take much longer. Anyway, I´m convinced this will be a best-seller among helicopter modelers.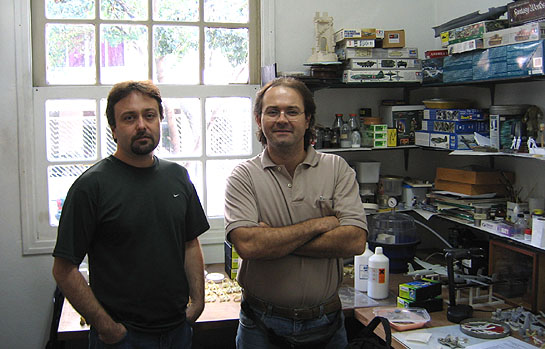 Warhammer's CEO Marcelo Guerra (left) and your editor, surrounded by a dreams' workbench.
The LSP staff wish to thank Marcelo and Warhammer for allowing us to take these pics. Considering the quality of what we have seen, we hope to see other large scale products from them soon.
Review sample compliments of Warhammer.
© Rato Marczak
This review was published on Saturday, July 02 2011; Last modified on Wednesday, May 18 2016