Alley Cat | North American AT-6D Texan/Harvard III Canopy and Mask Set
Reviewed by Maxwell Williams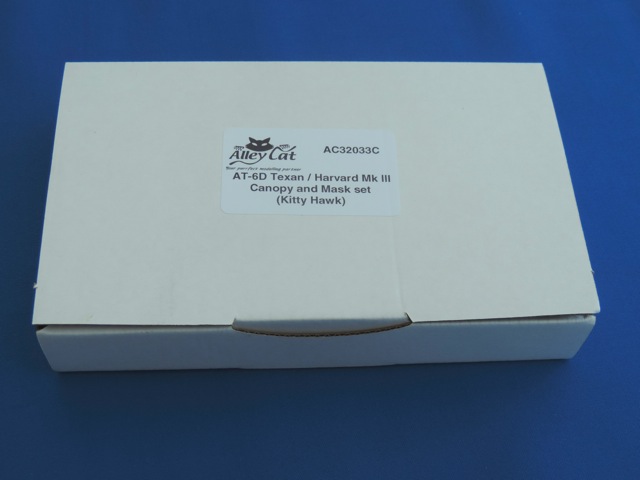 The first point to mention is how quickly the canopy came, I was expecting a 2-3 week delay as mentioned on their website but it actually was delivered within a week or so. It was securely packaged: a padded envelope containing a small but strong cardboard box. The sections of the canopy were then inside a sealed plastic bag, accompanied by a double sided instruction sheet and the mask sheet.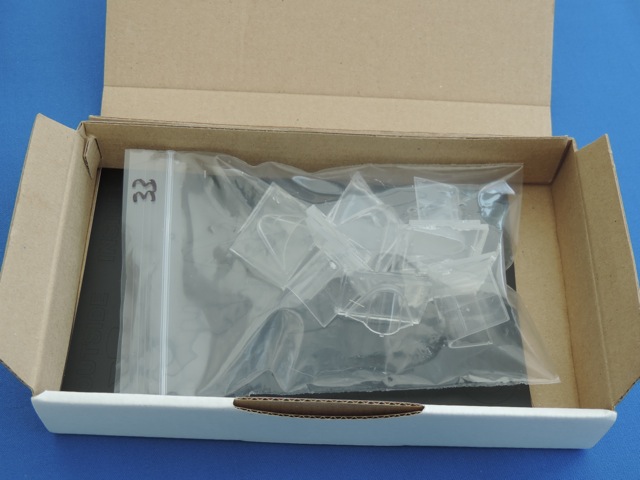 The mask sheet is of the black "plastic-based" rather than the "tape-based" variety so I was keen to see how this worked since my previous experience with this type showed that it didn't handle compound curves very well.
There are six canopy sections in all, the aft one being an alternative style depending on the aircraft that you may be modelling. It's worth adding here that despite the title of Harvard III, the canopy is also correct for the IIa and IIb models. There were differences between the IIa and IIb in construction materials, the former using less aluminium alloy in anticipation of a wartime shortage which never materialised, but essentially the Harvard III has a 24 volt electrical system rather than the earlier 12 volt.
Each canopy section is moulded onto a sturdy and numbered backing piece.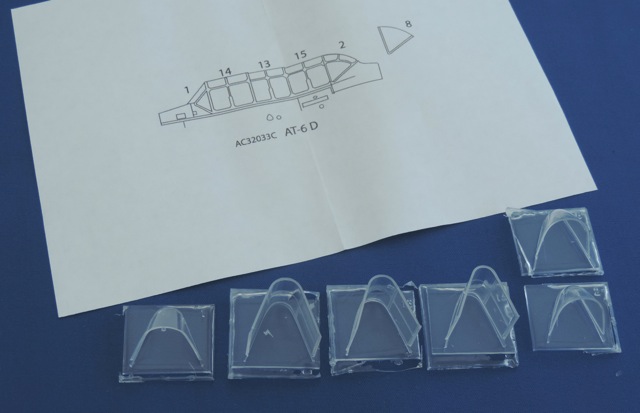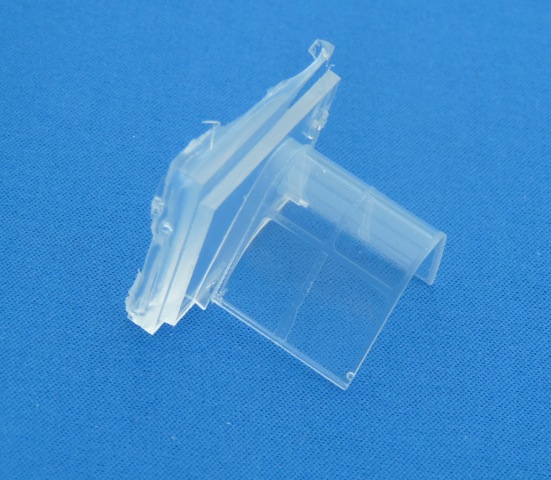 I was undecided whether to use a sharp knife or a razor saw to cut the canopy off, I found it best to use a combination of both! I started cutting carefully with the razor saw from a lower edge, but as the cut progresses toward the "crown" it starts to separate from the backing piece. All that's needed then is to run a sharp point down the remaining edge a couple of times for it to be free. A pass or two with a sanding stick cleans it up admirably.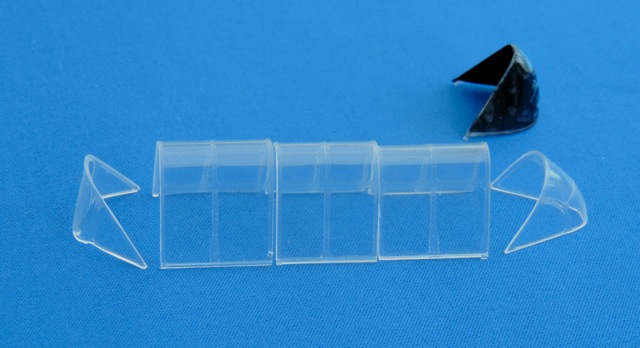 Close inspection shows that each piece is well formed, clear and free from distortion, the detail of the framework being equal to that in the kit canopy. On comparing the two I noticed for the first time that one panel on my kit canopy had a significant distorted section so I'm pleased that I ordered the A2Zee set.
The mask not only includes internal and external masking for the canopy but also wheel hubs, even the tail wheel hasn't been forgotten. I applied a redundant mask for the aft canopy section as a test; it was very durable, adhered well and was easily removed for re-positioning.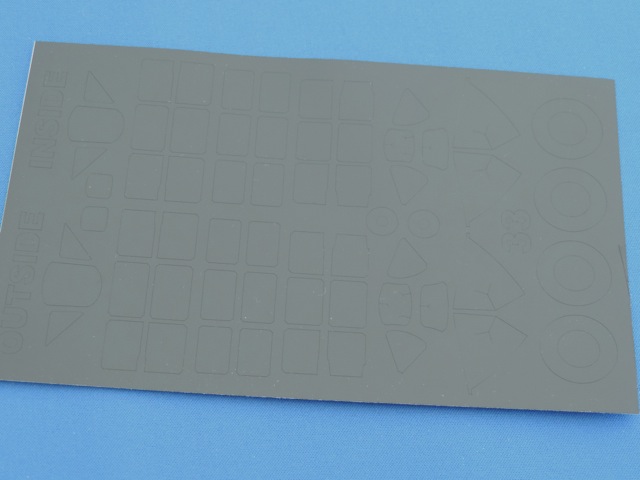 The cost after tax and postage in the UK was £18.80 which you could argue is quite steep for a replacement part but its quality added to the fact that I'll be building my Harvard with the correct style of canopy makes it a worthwhile investment in my eyes.
© Maxwell Williams 2014
This review was published on Wednesday, June 04 2014; Last modified on Wednesday, June 04 2014