Barracuda Studios | BR32156: Bf 109G-10 Intake and Exhausts Sets
Reviewed by Kevin Futter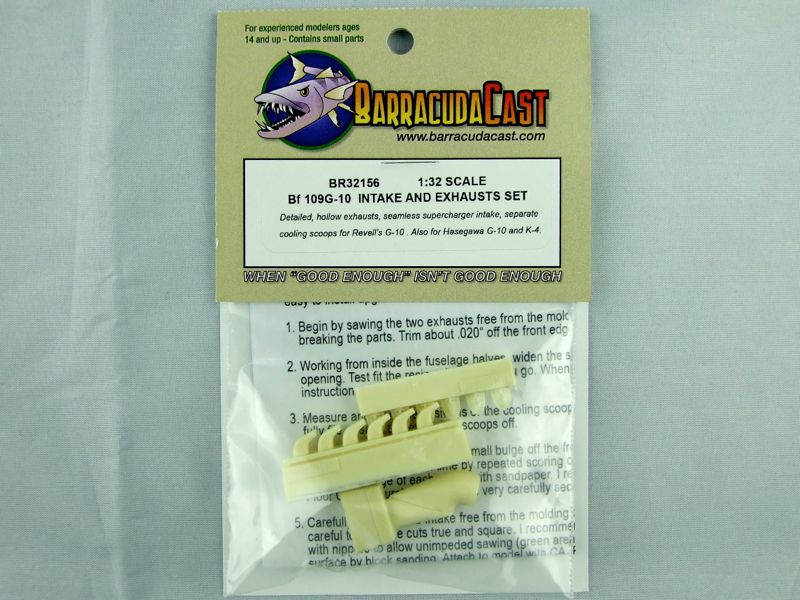 BarracudaCast, out of Roy Sutherland's Barracuda Studios, has just released a range of resin upgrade items aimed primarily at Revell's new Bf 109G-10 kits. Here we take a look at set BR32156, which the packaging describes like so:
Detailed, hollow exhausts, seamless supercharger intake, separate cooling scoops for Revell's G-10. Also for Hasegawa G-10 and K-4.
The parts are housed on 3 separate resin casting blocks. One contains the two sets of exhaust stacks, the second contains all the cooling scoops, and the third one has the supercharger intake.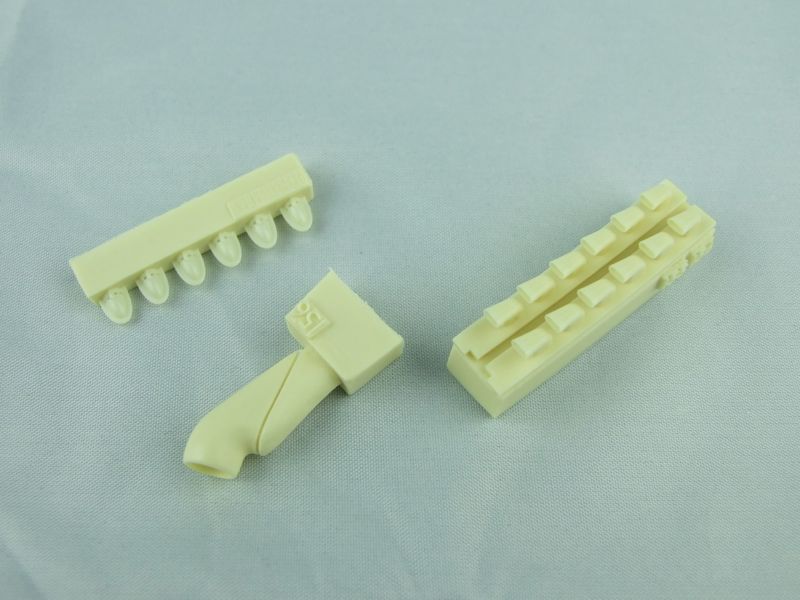 The exhaust stacks feature nicely hollowed-out ends: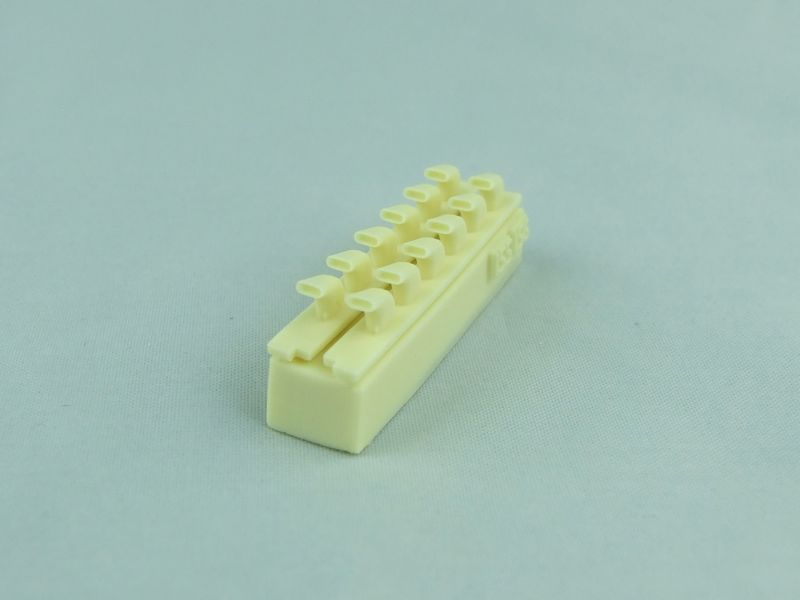 The supercharger intake is similarly hollowed-out: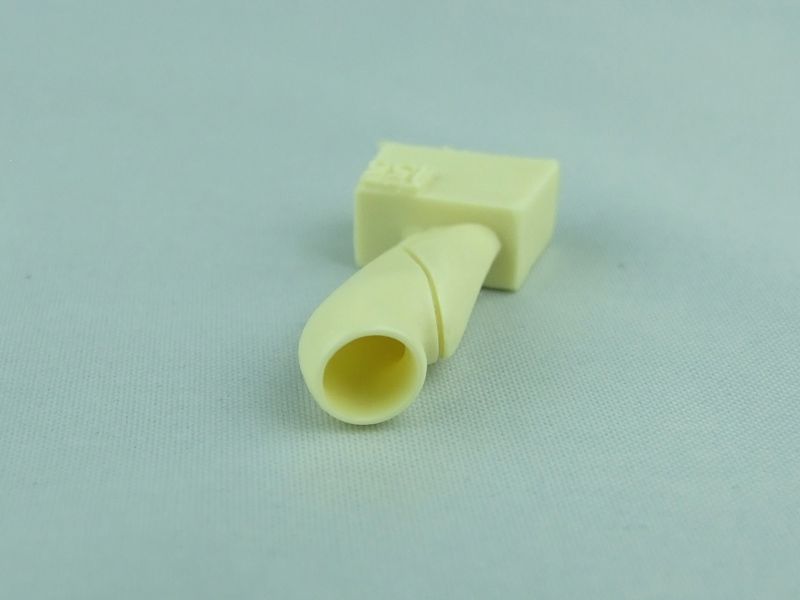 It's mounted on a rather substantial casting block, but features a prominent cut line to aid in accurate removal: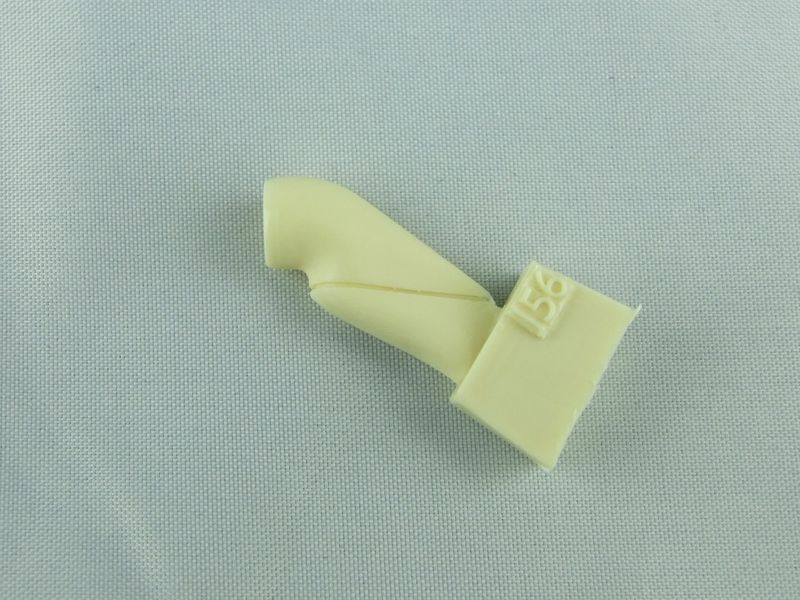 The supplied instructions also provide tips on safely and effectively removing the various parts.
The delicate cooling scoops are hollow on the underside, and are beautifully moulded: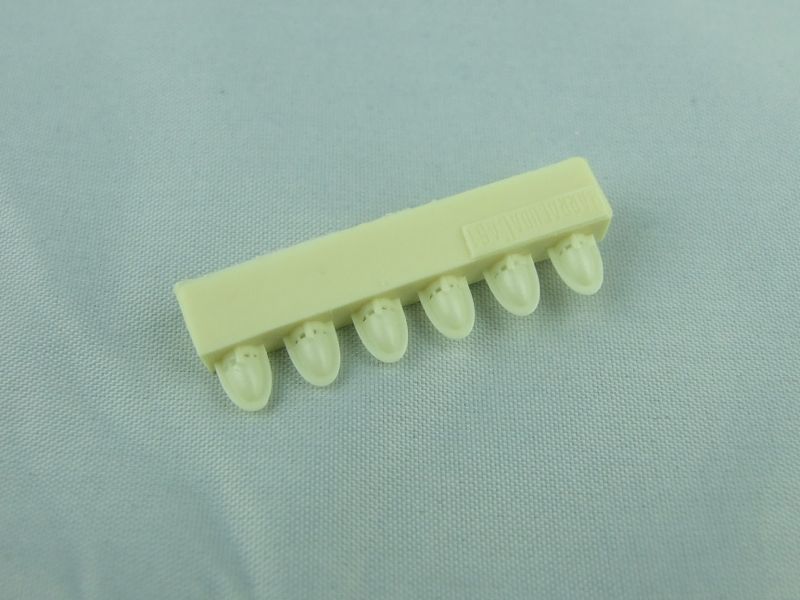 Extra care will be required during their removal to avoid damaging them. The perforations mark the cut line.
In all cases the casting is crisp and flawless, with no pin holes, resin flash or other imperfections visible anywhere.
A small sheet of instructions is included in the set, complete with colour photos and useful tips: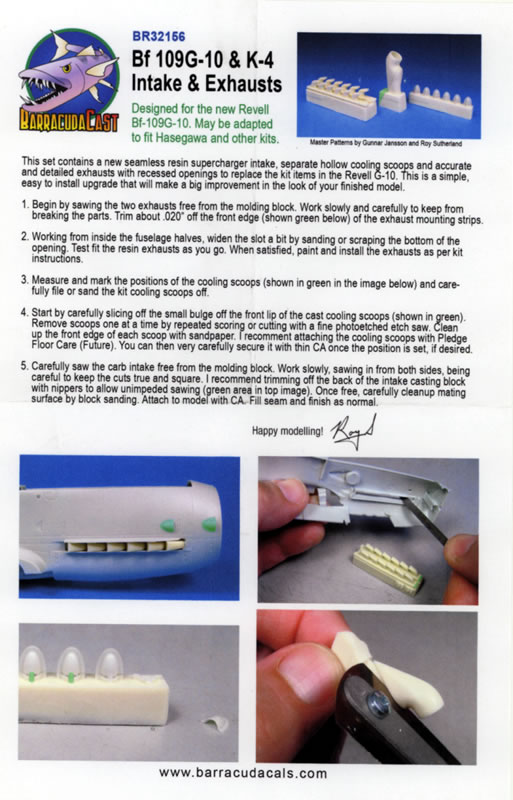 Conclusion
As explained in the instructions, this set requires some minor surgery to the target kit in order to fully utilise all components, but the work involved is relatively simple, and should be well within the reach of the moderately experienced modeller. Each component represents a significant improvement over its respective kit part, and collectively they will nicely enhance the visual presentation of the final model. Highly recommended!
Thanks to Roy Sutherland for the review sample.
© Kevin Futter 2014
This review was published on Saturday, July 05 2014; Last modified on Saturday, March 26 2016