Fantasy Printshop | FP712: USAF Post War Insignia 1/32
Reviewed by Kevin Futter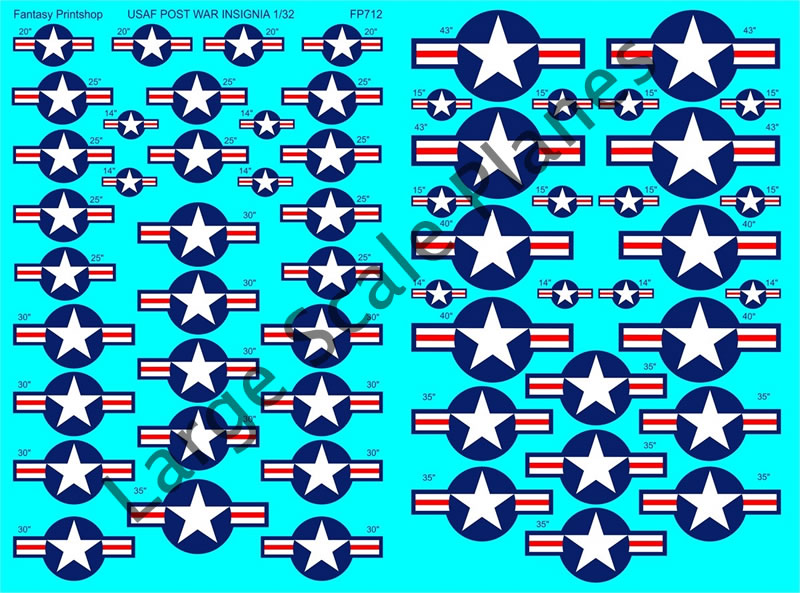 Fantasy Printshop is a UK-based decal producer that not only sells its own range of decals, but also provides the decals for other manufacturers such as Alley Cat and airscale.
One of the company's specialties is providing a range of utility decals, such as national markings and code lettering. Here we examine set FP712, which consists of two decal sheets containing post-WW2 USAF national insignia. This is the type that features the horizontal red stripe through the white portion of the bars.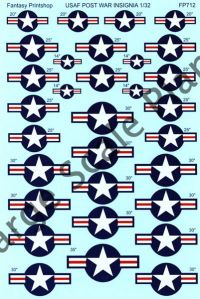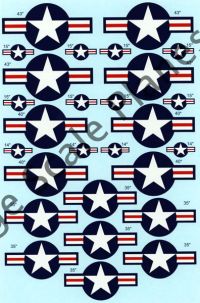 ---
The decals are scaled in range from a small 14" to an enormous 43", with at least 4 decals at each size. The decals are labelled with their respective sizes individually. Some of the smaller sizes could also conceivably used in scales smaller than 1/32. The print quality is top-notch, with minimal carrier film and good colour density: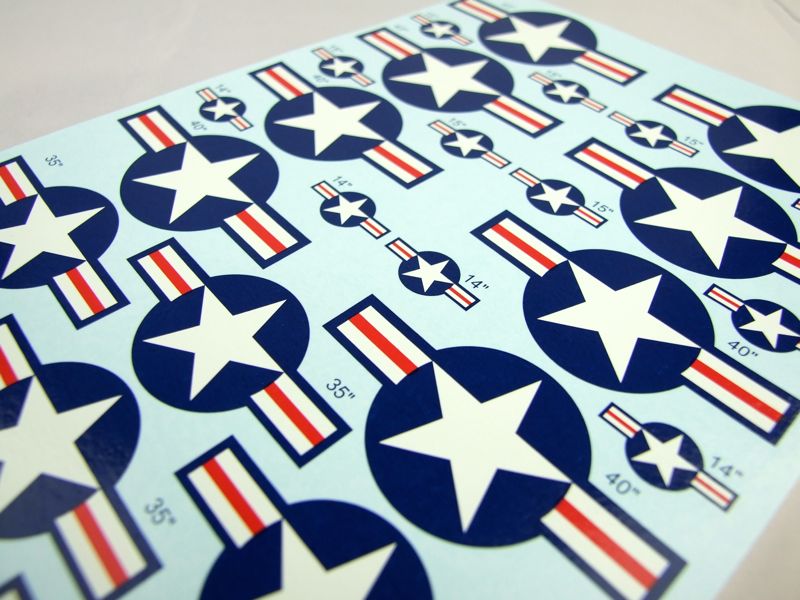 Colour registration is also perfect throughout. To the naked eye the white colour looks as though it might be an off-white, possibly even deliberately so for scale effect. Whether deliberate or not, I think it's advantageous to have a slightly toned-down white in decals, as it provides a more realistic and 'in scale' effect.
Conclusion
This is another handy utility decal set from Fantasy Printshop, and should find many uses in your modelling projects - whether replacing kit decals that aren't great, to supplementing aftermarket decals that don't provide national markings, or even employing the 'cobble-it-together' approach.
Thanks to Fantasy Printshop for the review sample. Please see the product page on their website for purchasing information.
© Kevin Futter 2014
This review was published on Wednesday, July 09 2014; Last modified on Tuesday, July 07 2020