AMS Resin | 1/32 Napalm Bombs
Reviewed by Paul Woulf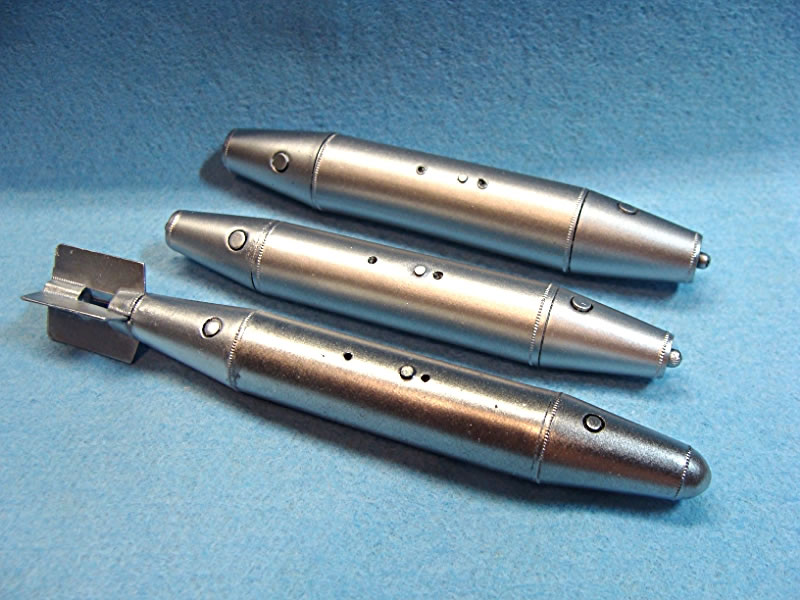 Here I review AMS Resin's new 1/32 scale napalm bombs in resin, and man are they detailed!
The BLU 27Bs were 750 lb fire bombs were filled with Napalm B and the BLU-32 was the 500lb version also filled with Napalm B. These could be carried by most of the fast movers and props in Vietnam and into the '80s and the models of them from AMS are perfect for just those kind of subjects.
AMS has just released these weapons in the following versions:
finned with end caps
un-finned with end caps
un-finned with no end caps
AMS has previously released:
The travel BLU-27 pods. Both the BLU-27 canister and the later purpose built pods without the filler caps
Harold has re-mastered the pods so that they are cast in one piece. They do have a larger casting block on the bottom, but after removing and cleaning them up, they look better painted. These are the new pods below: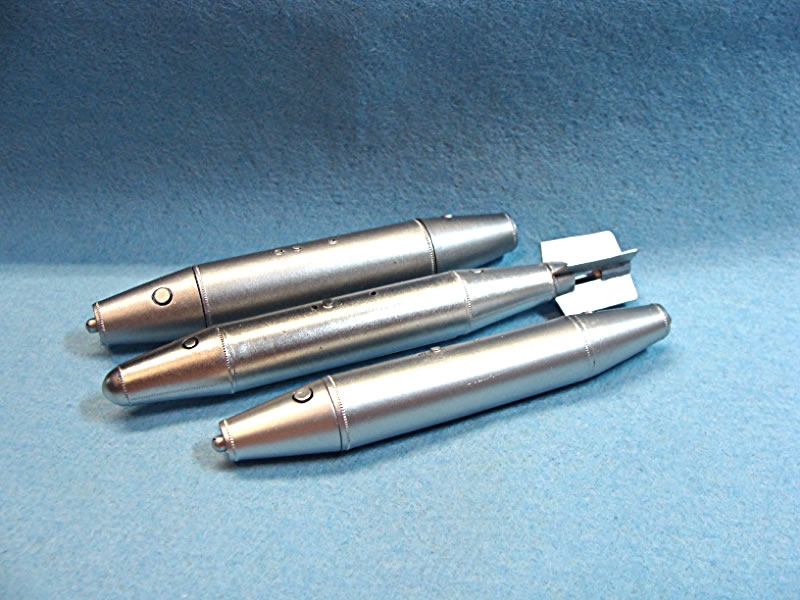 Now in most pictures of jet aircraft carrying these, they have end caps installed to make them the least drag producing and the plugs in the ends aren't visible. F-100s for example commonly flew them without fins but with end caps installed and this produced a tumbling delivery when released from the aircraft.
In a lot of pictures you'll see of Skyraiders in particular, you will see they could be flown in any configuration as AMS has modeled them and they fill up the bottom of a huge model Skyraider wing nicely!
The resin is super smooth and the welds and other details are very crisp and nicely done. Pour stubs to me were minimal and the parts fit well with very little extra sanding. I shot the painted samples with Krylon semi-gloss black acrylic and then various shades of Alclad II.
I think it took me about a half an hour to clean all three up, prep, paint and airbrush.
---
Thank you to Harold at AMS Resin for providing all of us some accurately detailed armament to hang under our models!
And thank you Harold for the review samples.
© Paul Woulf 2014
This review was published on Wednesday, July 16 2014; Last modified on Wednesday, July 16 2014