Profimodeller | #32193: Gloster Meteor - Gun Bay + Barrells
Reviewed by Kevin Futter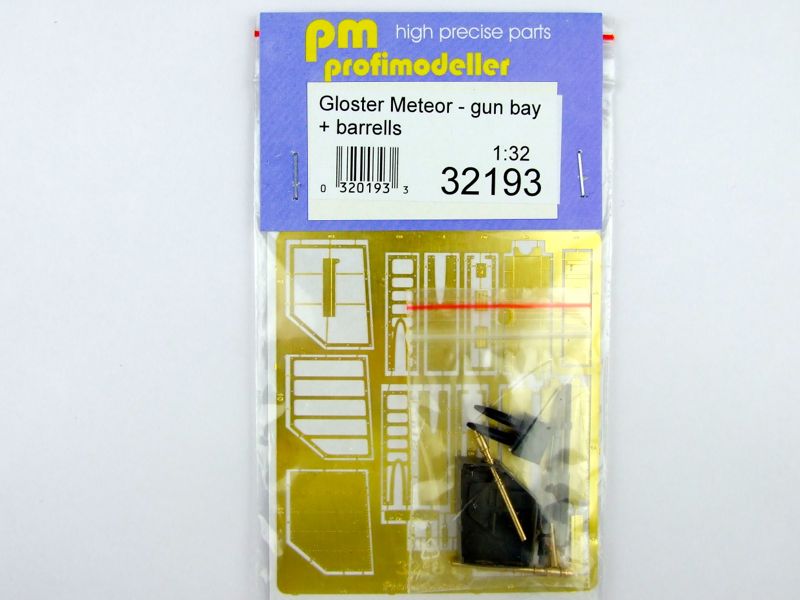 Czech firm Profimodeller has released a series of upgrade sets for the HK Models Gloster Meteor Mk 4 kit. Here we examine set #32193, a multimedia set that provides a gun bay and weapons for the forward port fuselage.
The set consists of a photo-etched fret of structural details, a small bag of resin components in an unusual dark-coloured resin, and four turned brass parts of the gun barrels. Also included is a small instruction booklet in the usual style.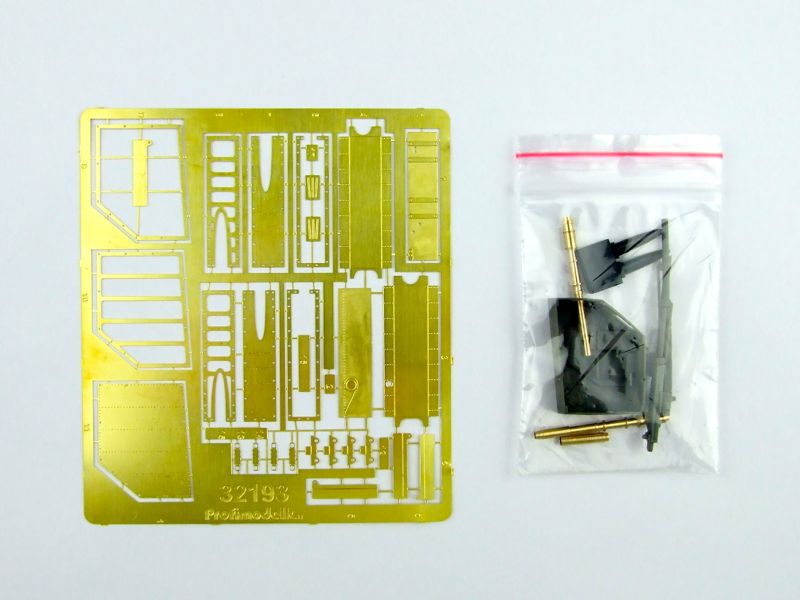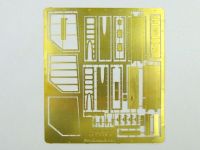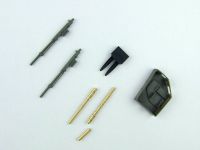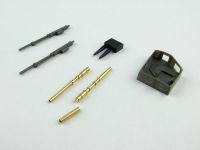 ---
The HK Models Meteor kit makes no provision for gun bays, so using this set will require modifications to the forward fuselage. Specifically, the three gun bay access panels just forward and aft of the cockpit need to be removed. The instructions make it fairly plain where these panels are.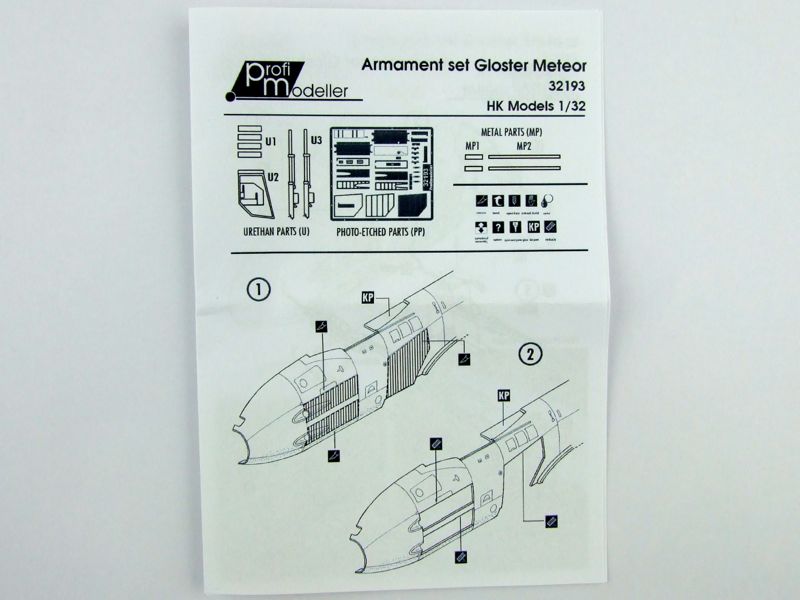 The rear section housing the main gun assemblies is represented in resin, along with the guns themselves and the replacement barrel fairings. The instructions show these fairings as straight tubes that need to be cut down to a trough shape after installing; the actual parts supplied however are moulded in the required trough shape, so clearly some refinement was done after the instructions were completed, but before the final release. Nice one Profimodeller!
The structure for the pair of forward bays is represented with photo-etched parts, and these will benefit from the aid of a folding tool in order to correctly form the required box shapes. Also contained on the photo-etched fret is a set of replacement bay cover panels and associated structural details, which means you don't need to attempt to save the cut out parts for this role. The photo-etched assemblies will also be closer to scale thickness. The larger panel will need to be rolled to a slightly curved shape however.
The main gun barrels are represented in turned brass, and are very nicely done: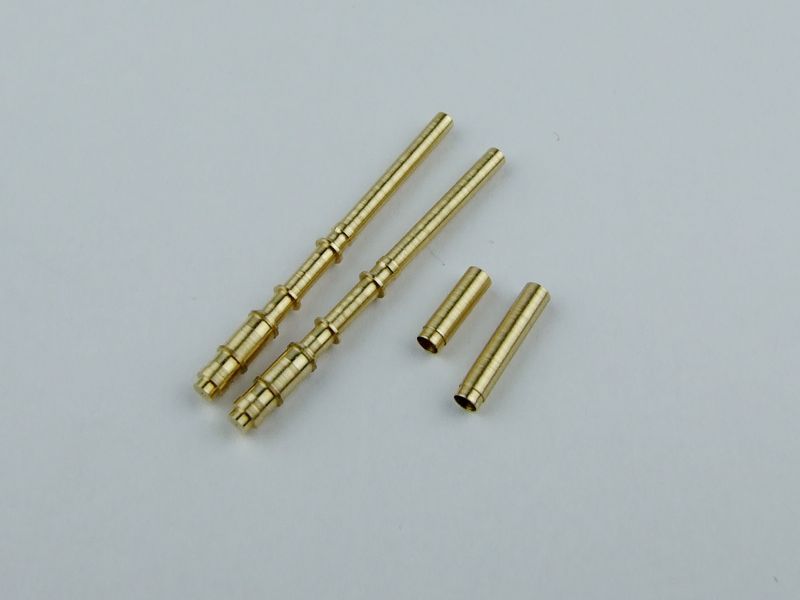 The parts inventory drawings on the instructions suggest that the two smaller tubes are the same length, but one is in fact longer than the other as supplied. The instructions also don't make the orientation of the larger brass barrel parts clear, but I suspect this will make itself obvious during construction.
Conclusion
This is certainly a very interesting set. The HK Models Meteor kit is famous for not including a surfeit of detail, but combining this set with Profimodeller's engine set can potentially turn your model into a showstopper. On the other hand, elements of the assembly look tricky, and Profimodeller's instructions don't always make every aspect clear. There is no doubt that this set will provide some challenges.
On balance though, I'm happy to recommend this set to experienced modellers looking to make their Meteor stand out.
Thanks to Profimodeller for the review sample.
© Kevin Futter 2014
This review was published on Tuesday, August 05 2014; Last modified on Tuesday, August 05 2014