airscale | AS24 TIFF: Cockpit Instrument Decals for the Airfix 1/24 Hawker Typhoon
Reviewed by Kevin Futter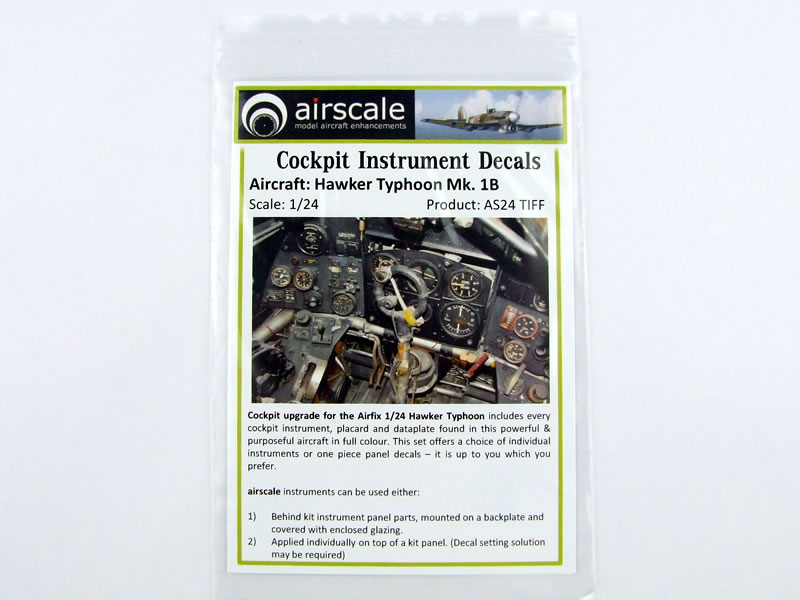 With the arrival of the much-anticipated 1/24 scale Hawker Typhoon from Airfix, one of the first aftermarket items out of the blocks is a replacement set of cockpit decals from UK firm airscale. The set is packaged in airscale's now familiar resealable plastic bag, and consists of a small decal sheet, a small square of clear acetate, and some instructions.
The decals are printed by Fantasy Printshop, and provide not only a full set of individually printed instrument panel decals for the Hawker Typhoon, but cockpit placards and other ancillary cockpit markings as well. Not only that, but the sheet also contains the instrument panel decals as three grouped panels, mirroring the real thing.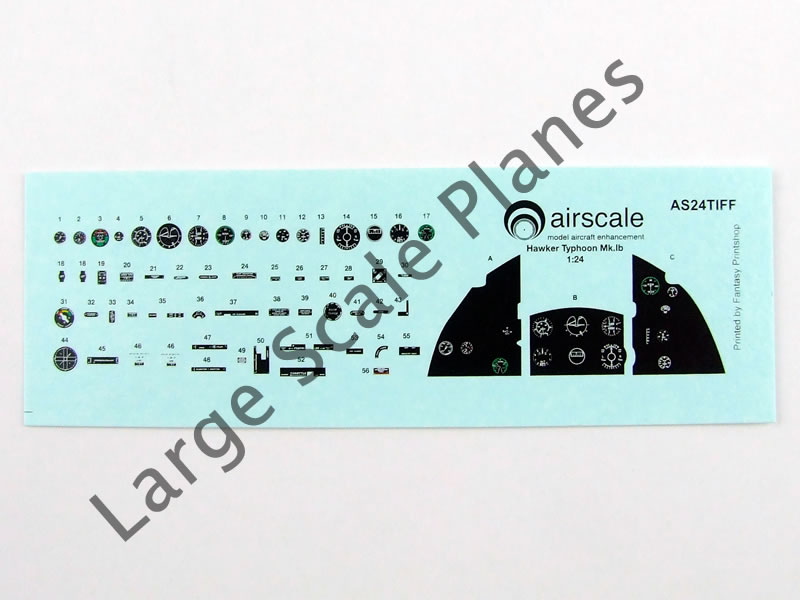 They're well printed, with good colour density and no discernible registration issues.
Here's the acetate sheet: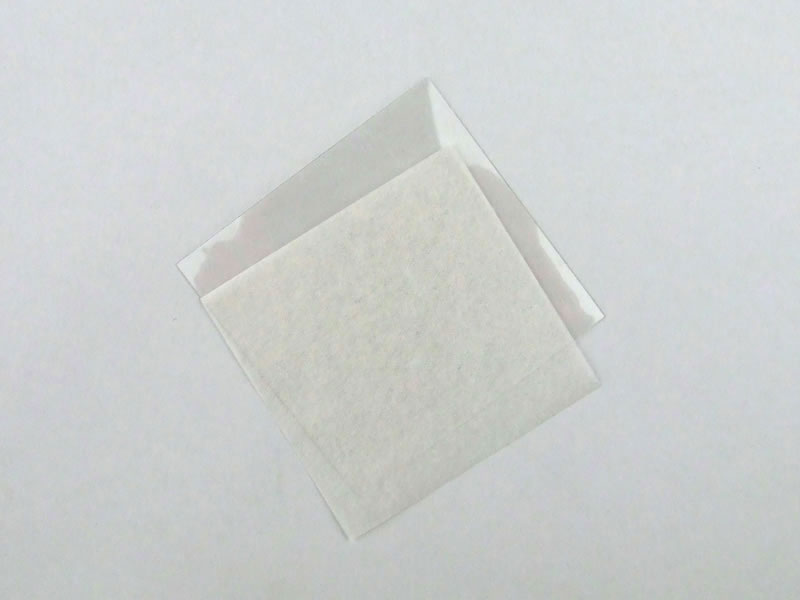 Effectively, you're given two options for improving the instrument panel - cut or punch them out and apply them individually, or use the larger panels in conjunction with the supplied acetate sheet and some scratch-building to achieve a 'sandwich' effect. The instructions make all of this pretty clear, firstly with a set of keyed photos to show where the individual decals go:
There's also a pair dot-point lists on the back that show how to tackle each approach: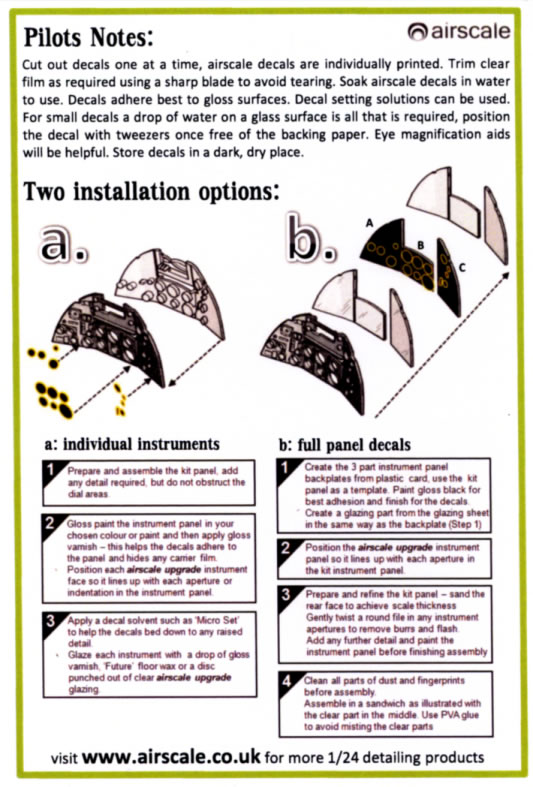 Conclusion
There's no doubt that using either of these approaches will be more difficult than simply using the parts supplied in the kit, but that's often the way with aftermarket parts. There's also no doubt that, if used with due skill and care, these decals from airscale will provide a superior result to the kit parts. Having used airscale decals myself in the past, and I can highly and unreservedly recommend them.
Thanks to airscale for the review sample.
© Kevin Futter 2014
This product is available from the following LSP sponsors

This review was published on Saturday, August 30 2014; Last modified on Monday, February 29 2016