RB Productions | 1/32 Romanian Pilot, 1944/1945 (54mm)
Reviewed by Iain Ogilvie
Available for some time, this figure makes an ideal partner for the superb new 1:32 I.A.R. 81C kit by FRROM, and, well, I just couldn't resist!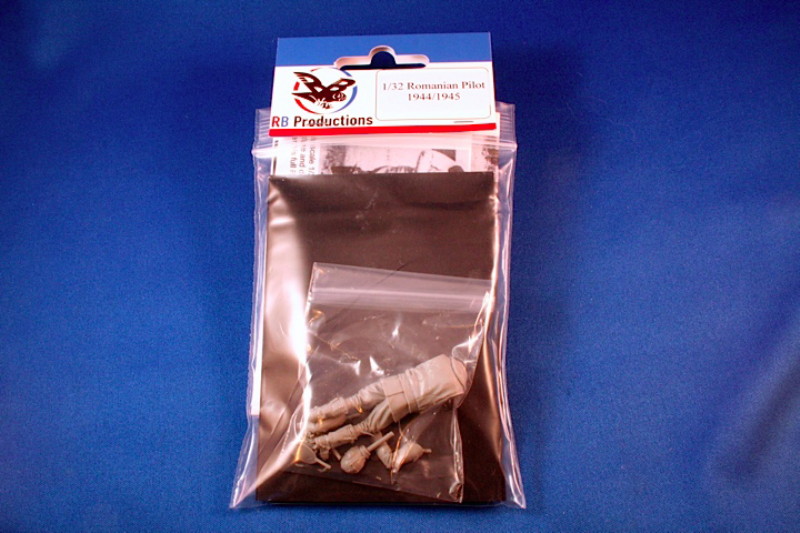 Sculpted by the very highly regarded hands of artist Mike Good, this resin figure depicts a Romanian pilot wearing a Romanian uniform covered by a German-made sheepskin jacket. Two alternative heads are provided - one wearing a service peaked cap and one in flying helmet.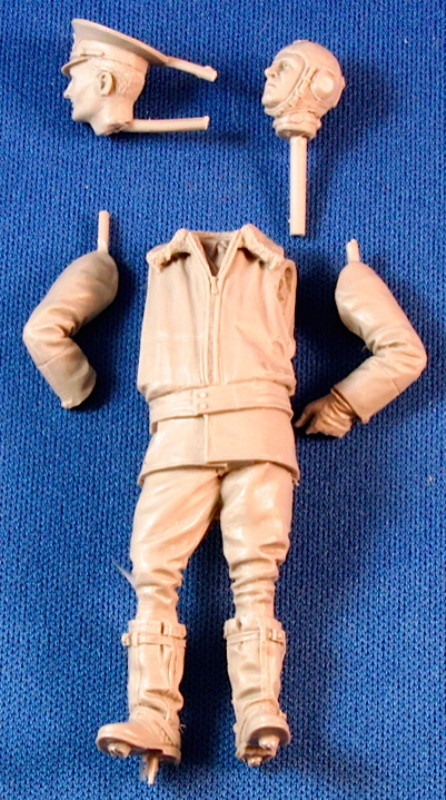 Note in the photo above he's had his left-hand fingers removed at the knuckles by some numpty that shall remain anonymous dropping the arm on a tiled floor - self inflicted. Oh - that'll be me - but easy fix and fingers are safe!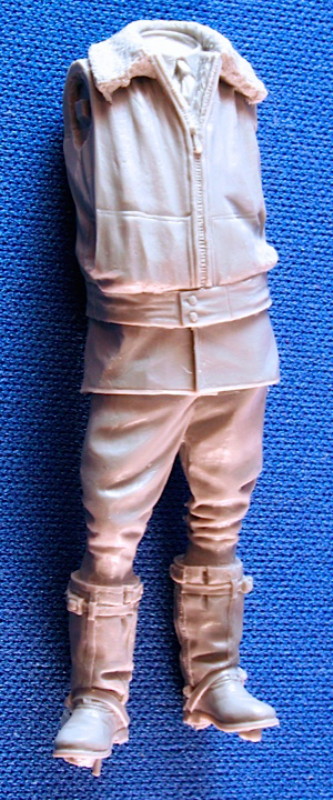 Cleanly cast in grey polyurethane resin, the surface detail is superb - and the faces - something that can make or break a figure - are quite superbly rendered - bear in mind the detail shot below is hugely enlarged over the actual heads - but I wanted to show just how good they are!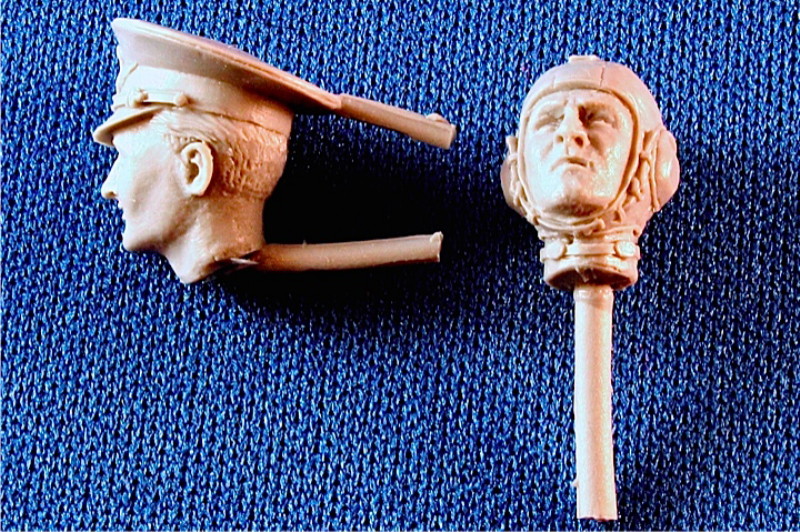 Once again RB Productions have put together a 'complete' package by including a range of colour photos clearly illustrating the uniform details and colours - a major aid to producing an accurate end figure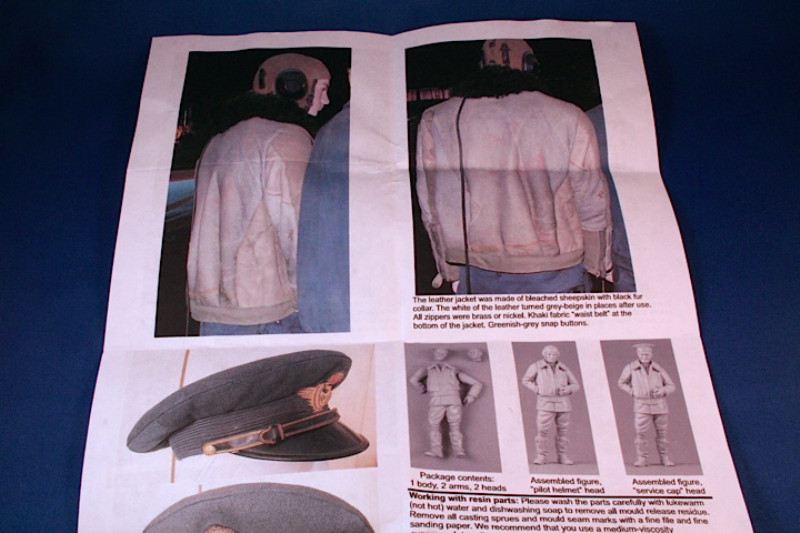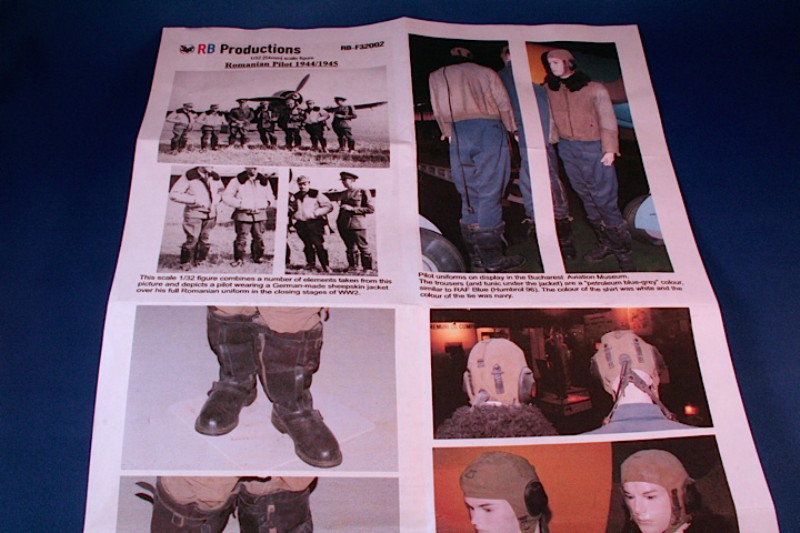 Now all I need to do is learn how to paint figures so I can do this figure the justice it deserves.
Conclusion
If you're planning on building the new FRROM I.A.R. 81C, or other Romanian subject from the period, I can highly recommended this figure - it really is superb!
Available directly from RB Productions at €19.95 plus postage - a little on the high side for a 54mm resin figure, but given the quality and subject matter I just had to have it. And I wasn't disappointed.
Review copy courtesy of my wallet.
© Iain Ogilvie 2014
This review was published on Sunday, October 12 2014; Last modified on Tuesday, October 14 2014