RB Productions | RB-D32015 1/32 I.A.R.81-C Decals
Reviewed by Iain Ogilvie
Those that have already treated themselves to the new FRROM I.A.R.81C kit will know of Radu Brinzan's involvement in the project - so it's not surprising to see a range of accessories available from Radu's RB Productions brand for this kit. This decal sheet complements the FRROM kit nicely!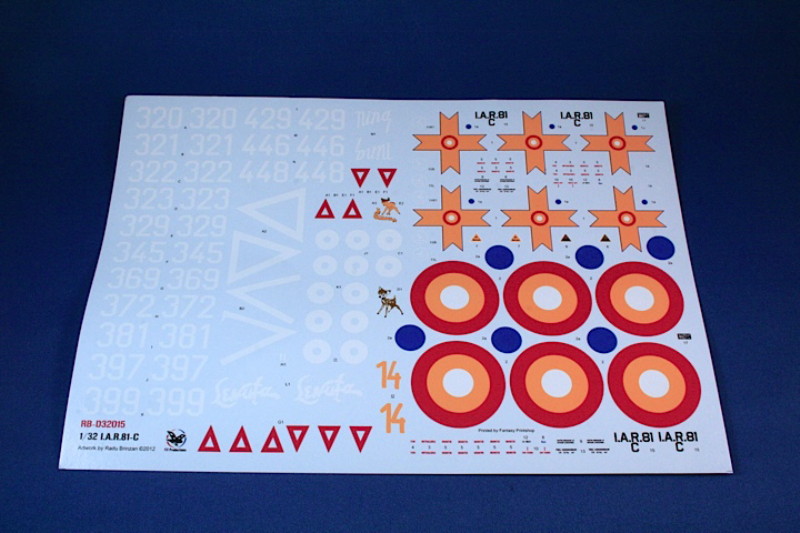 Featuring fourteen I.A.R.81-C aircraft in a variety of wartime and early post-war schemes - including some that shot down a number of P-38 Lightnings and B-24 Liberators.
Designed by Radu, these decals are superbly printed by Fantasy Printshop, with perfect register, excellent detail and, most importantly, more accurate colours than the decals in the FRROM kit (also designed by Radu). Photos below show the difference - particularly with the yellow (although my camera has altered the yellows slightly - you'll have to take my word for it!).
RB Productions left, kit right: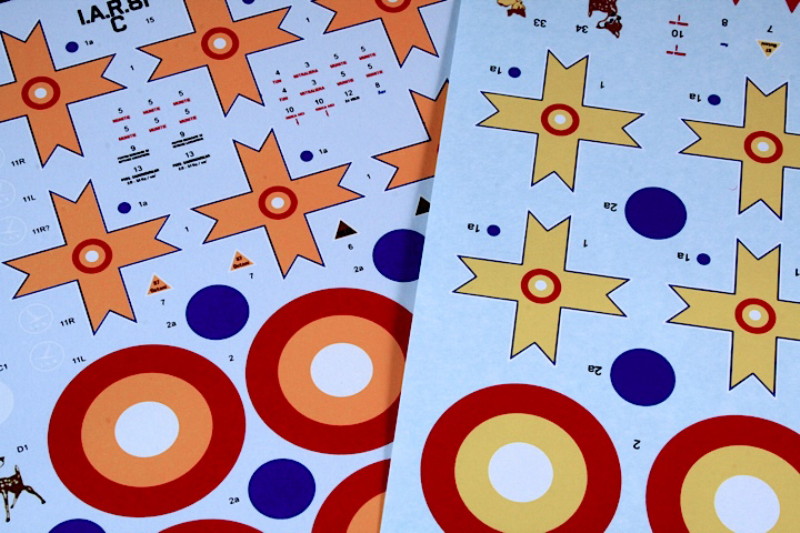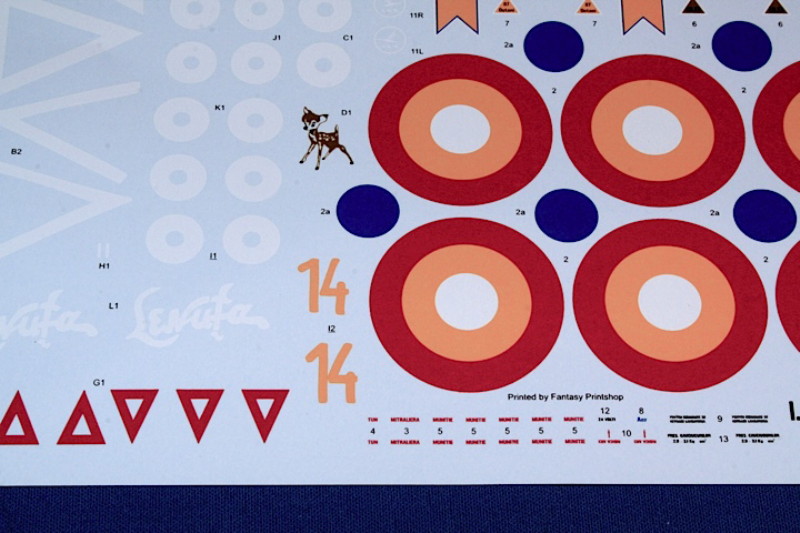 As with RB Productions other accessories for the I.A.R.80/81 family, these decals include full placement guides in colour, colour references for RLM and FS595a specifications and a potted history of each subject: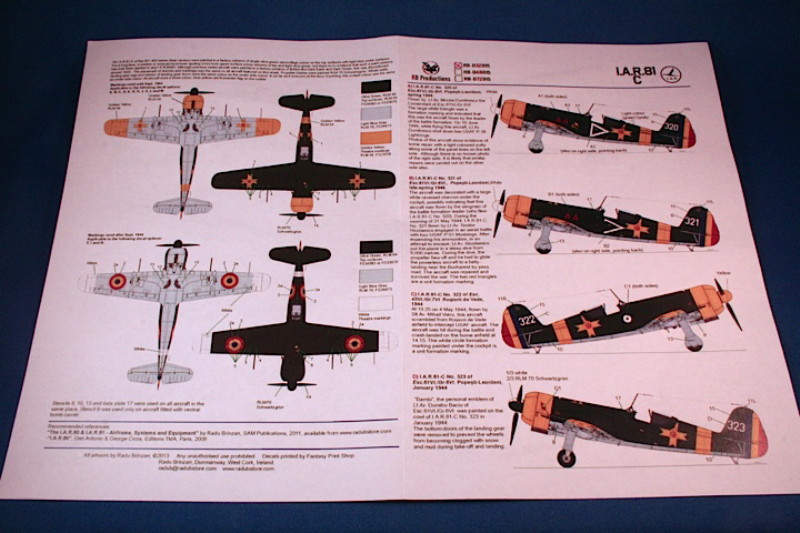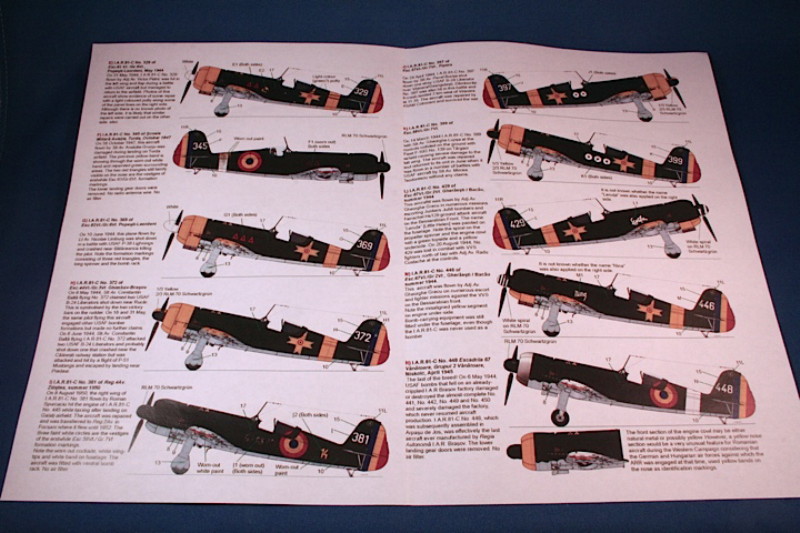 More details about the aircraft in general, and the aircraft included on this sheet in particular, can be found in the book "I.A.R.80 & I.A.R.81 - Airframe, Systems & Equipment" by Radu Brinzan - an excellent reference which I'll be reviewing shortly.
Conclusion
If you're planning on building the new FRROM kit I can highly recommended this sheet as it's better quality than that provided in the kit, gives a wider selection of airframes and, most importantly in this reviewer's opinion, better colour reproduction.
This decal sheet is available directly from RB Productions at €12.00 plus postage.
Review copy courtesy of my wallet.
Take a look at Kevin Futter's review of the FRROM I.A.R.81C for more information about the target kit.
© Iain Ogilvie 2014
This review was published on Sunday, October 12 2014; Last modified on Friday, October 17 2014