RB Productions | RB-D32017 Romanian Messerschmitt Bf 109G-6 Decals - Part 1
Reviewed by Iain Ogilvie
Literally hot off the press we've received an example of a new set of decals for the 109G-6 in Romanian service from Radu Brinzan's RB Productions.
With artwork by Radu and printing by Fantasy Printshop you just know that both the research and print quality are going to be top notch - and this set doesn't disappoint!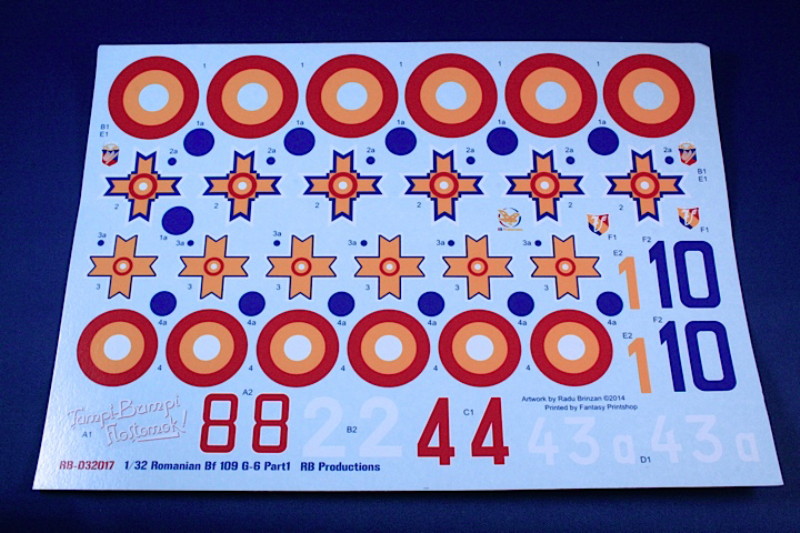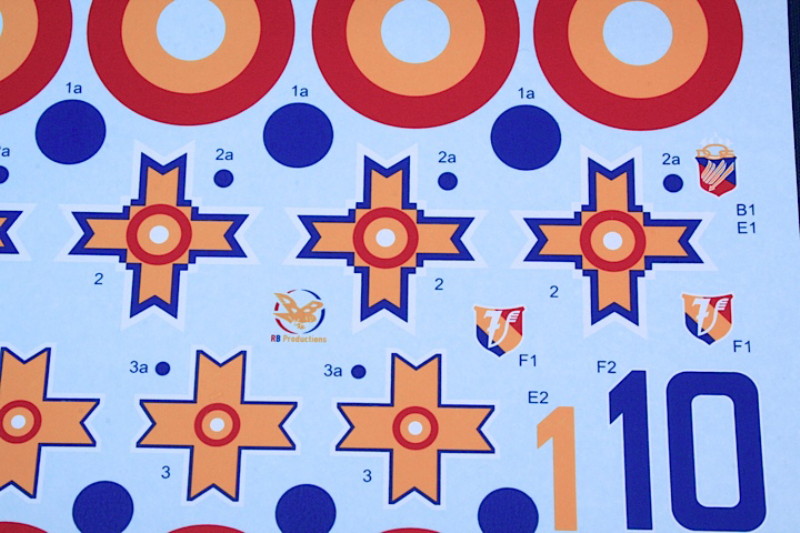 The sheet features 6 aircraft in 7 schemes - the last portrayed at two different moments in its service life.
"Red 8" - "Tumpi Bumpi Flostomok" of Grupul 1 Vanatoare, May 1945, Flown by Lt.Av. Dumitru Baciu
"White 2" of Escadrila 47 Vanatoare, July 1944, flown by Cpt.Av. Gheorghe "Ciocanel" Popescu
"Red 4" of Grupul 7/9 Vanatoare, Spring 1945
"White 43a" of Grupul 9 Vanatoare, April 1944, flown by Adj.Av. Constantin Nicoara
"Yellow 1" of Grupul 9 Vanatoare, June1944, flown by Cpt.Av. Alexandru Serbanescu
"Blue 10" of Escadrila 53, Summer 1944 - King Michael insignia
"Blue 10" of Grupul 7/9, Autumn 1944 - tricolour roundels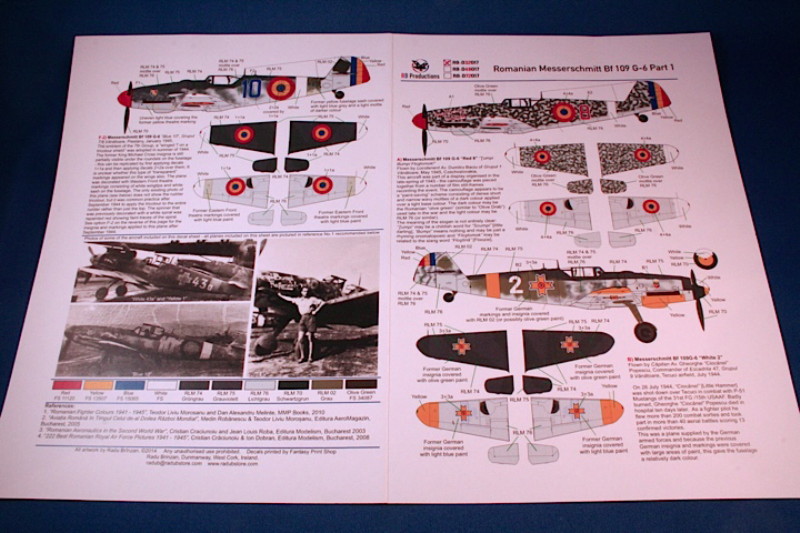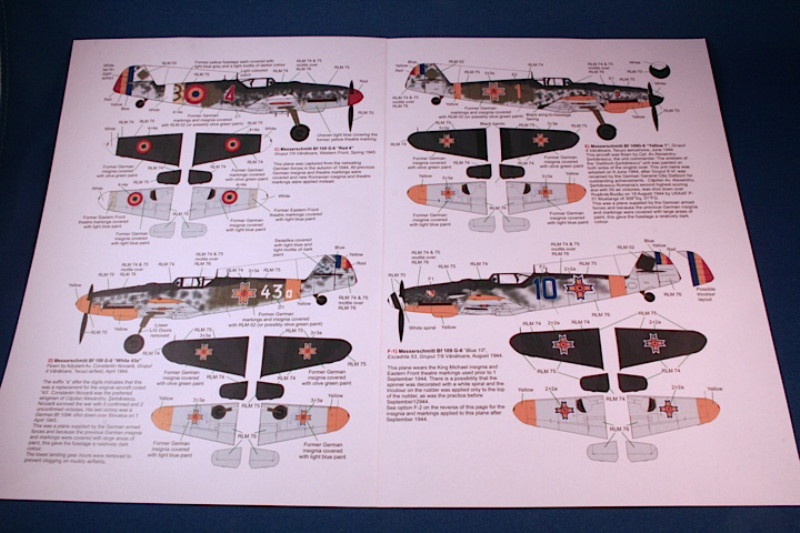 As with other RB Productions sets the instructions are clear, with copious colour notes and references to RLM and FS595a colours, as well as a list of references and three black and white period photos illustrating three of the subjects covered.
Conclusion
Radu has been carving quite a niche with his coverage of Romanian subjects and for anyone looking for a different and interesting scheme for the recent Revell 109G-6, or the older Hasegawa kit, I can recommend this sheet without reservation. It's even going to make me have to go and buy another few 109s so that I can do some of the schemes covered. Thanks Radu - just like I needed another excuse eh?
Available directly from RB Productions at €12.00 plus postage.
Highly recommended!
Review copy courtesy of Radu at RB Productions.
© Iain Ogilvie 2014
This review was published on Monday, October 13 2014; Last modified on Tuesday, October 14 2014