Wings Cockpit Figures | 1/32 (54mm) RAF04B RAF Pilot 1939 - 1942
Reviewed by Iain Ogilvie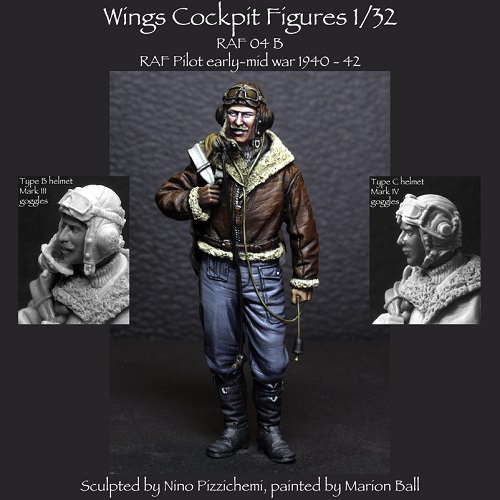 As some will know, I've been beavering away at Revell's new 1:32 Spitfire IIa and with Bob and the team from MDC exhibiting at the Avon Model Show over the summer it was difficult to resist looking at the superb figures on their stand.
With my 7 year old son, Cameron, consulted - we chose the Wings Cockpit Figures RAF Pilot 1939 - 1942. A superbly detailed and animated figure - complete with parachute nonchalantly slung over his shoulder. We thought he'd be perfect for my Spit to add a sense of scale and human impact...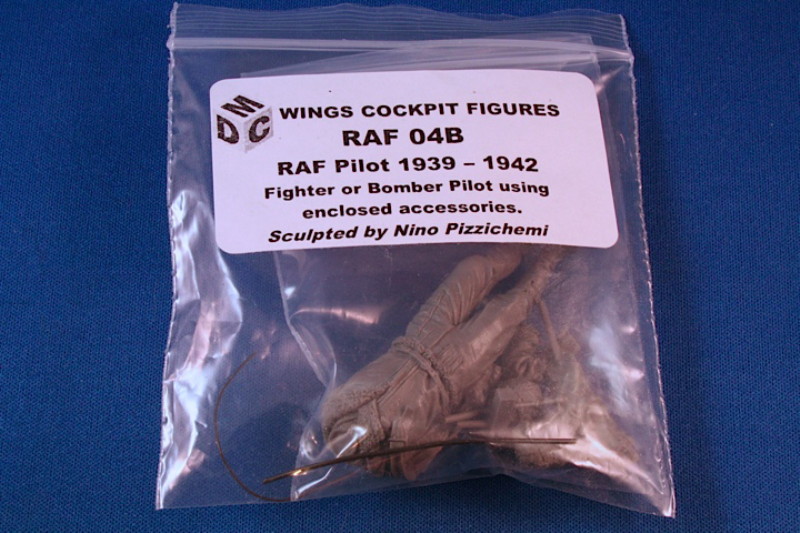 Sculpted by Nino Pizzichemi the figure represents a generic fighter, or bomber, pilot of the period - and includes alternative heads with early and late headgear and associated details.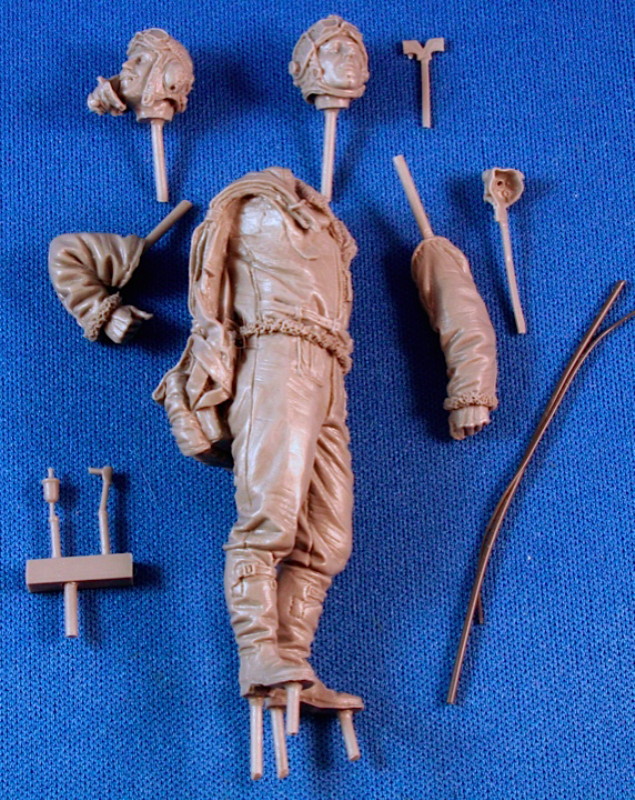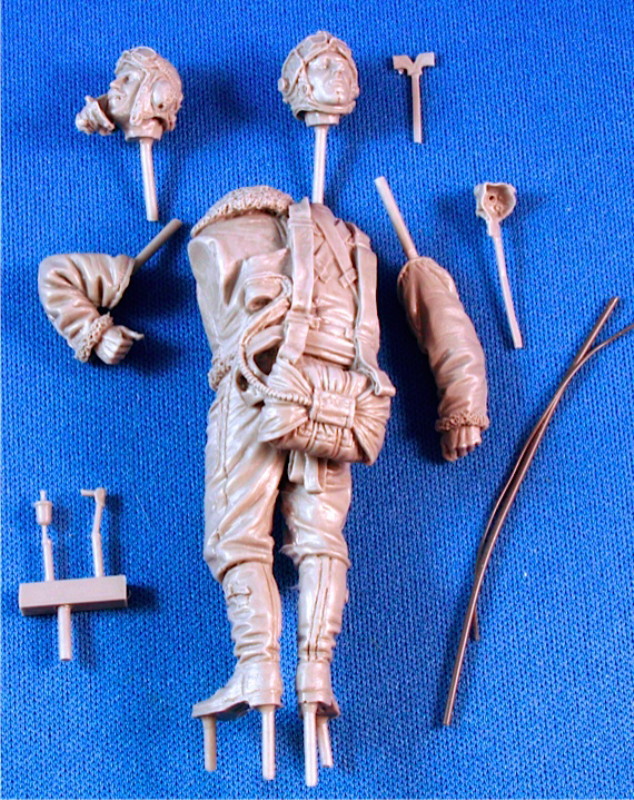 Casting is typical MDC - flawless - and detail is just stunning. These figures are not cheap, but you most certainly get what you pay for and will give hours of fun wielding some fine brushes and a steady hand!>
The copy here came without painting instructions - but this is now solved with photo's of a painted figure by Marion Ball posted to the MDC website. See image at top.
Here's the figure assembled and ready to paint: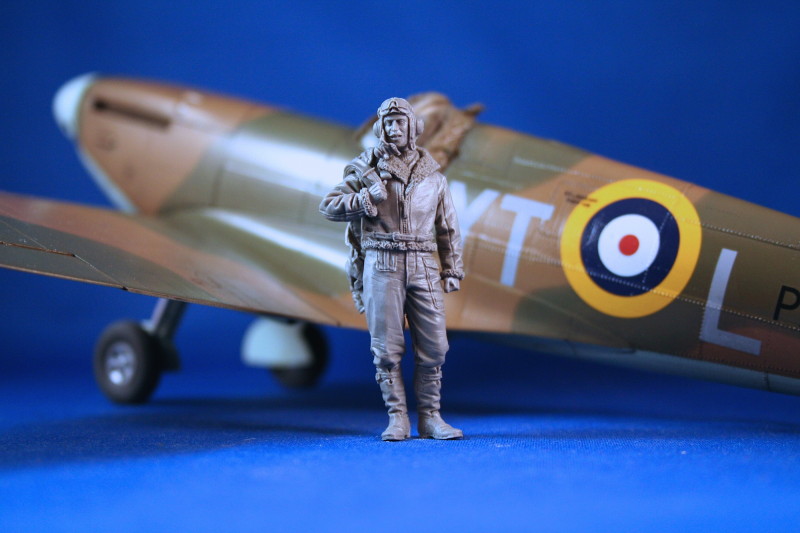 Conclusion
An absolutely superb figure - wonderfully animated and moulded - very highly recommended!
As I mentioned in another figure review - now all I need to do is learn how to paint figures so I can do this figure the justice it deserves. Not going to be easy!
Available from MDC at £15.00 plus postage.
Review copy courtesy of my wallet.
© Iain Ogilvie 2014
This product is available from the following LSP sponsors

This review was published on Monday, October 13 2014; Last modified on Thursday, October 16 2014